7 Anniversary Photo Album Ideas To Cherish Your Beautiful Bond
June 10, 2020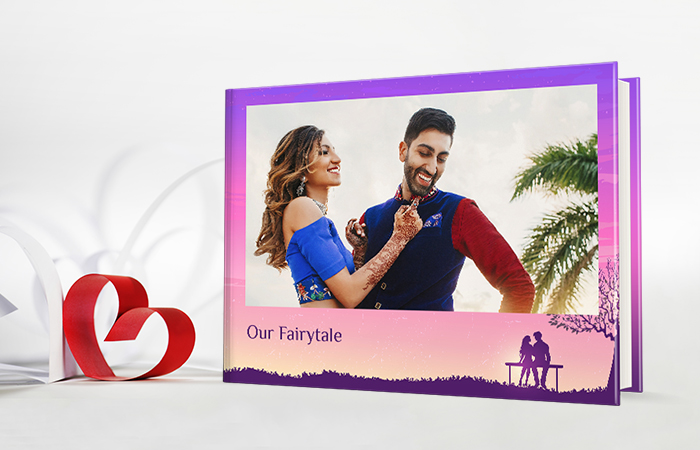 As the times progress, you and your life partner create new memories. These special moments forge a timeless bond between you and your loved one. Your anniversary is a beautiful occasion to look back on the memories you have made together, and creating an anniversary photo album is a lovely way to do so. Picsy presents Anniversary photo books online ideas for you to create a keepsake for each year of this fascinating journey you share with your special one.
1. The beginning
Beginnings are always beautiful. It is a time when couples view the world with rose-tinted glasses, and love is literally in the air. It is a fantastic experience to look back and see how your relationship has blossomed from those first magical whispers and confessions of love. Create a space for memories of when you first met in your anniversary photo album.
2. Then and now
A lot must have changed between when you first met up until now. Together, you and your loved one have created many precious memories, from early dates to your first car. Picsy suggests putting together a collection of your favorite before and after pics in your anniversary photo album. Now you can reminisce over how you and your loved one have grown.
Read More : 13 Creative Photo book Ideas To Freeze Your Special Moments
3. Instagram photo album
When you compare scrolling through Instagram for your favorite pics vs. flipping actual pages filled with your memories, physical pages quickly take the cake. But not to let the memories you have posted on social media remain only in the digital format, you can create a collection of you and your loved one's favorite Instagram posts in your anniversary photo album.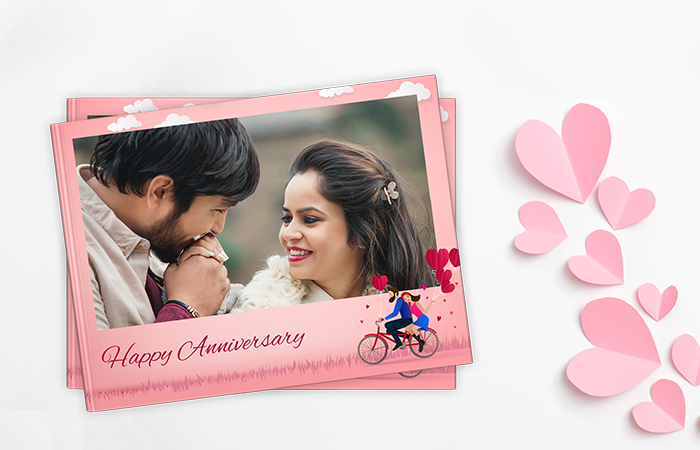 4. Where you fell in love
Love can blossom anywhere, whether it is the buzz and neon of a big city or quiet orchards up in the hills. But the location where you and your loved one met has special significance. You could include pictures of your favorite vacation spot, your hometown, or even your destination wedding to think back to those magical times.
5. Shared moments
Over the years, you and your loved one have shared many joyous moments getting to know one another, discovering shared interests, hobbies, and pass times. You could keep a section of your anniversary photo album, especially for these shared interests. Bet it hiking, campfire romances, or cooking and staying home under the covers, include pics of the magical shared moments to celebrate your togetherness.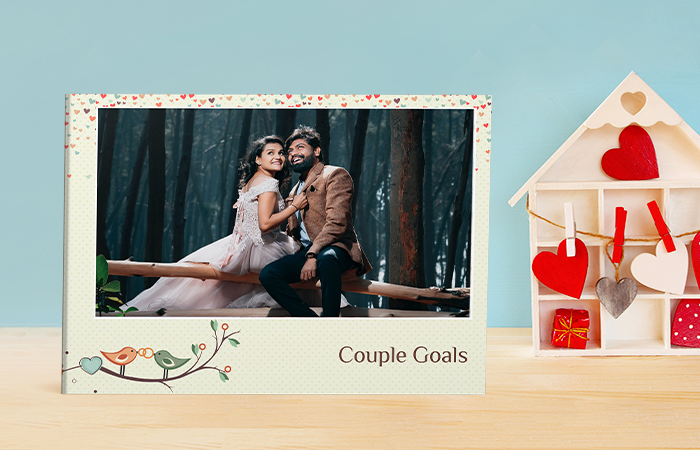 6. Mutual respect
One of the most cherished memories of a relationship is the building of mutual respect between your loved one and you. Your loved one has been by your side through thick and thin and life's ups and downs. Sharing the gratitude, you feel towards your loved one for cherishing you throughout the years is a beautiful way to display the respect and admiration you feel for your loved one. Include pictures that express this gratitude.
7. Souvenirs for a lifetime
Collecting Memorabilia and displaying it is also an excellent way of sharing how much you care for your loved one. You can create stories attached to each photograph by adding postcards, song lyrics, and personal notes to your anniversary album. You could also leave a few pages blank towards the end just to add more snippets of your everlasting love.
No matter how you arrange your anniversary album, flipping through its pages will send warm tingles straight to your loved one's heart. It is a heartfelt treasure, a mystical, love-filled wonderland for you and your loved one to dive into anytime you choose. Have fun collecting an collaging memories that tell the story of you and your loved one.
If you, too, want to create a custom made anniversary photo book in just a few simple clicks, picsy is at your service. Download the app, choose your format, upload the pictures you want included and then receive the perfect anniversary gift for your loved one right at your doorstep.
Picsy wishes you a happy anniversary and many many more to come.
Ready to hold your memories in hand?