80+ Baby Shower Wishes and Messages
July 1, 2021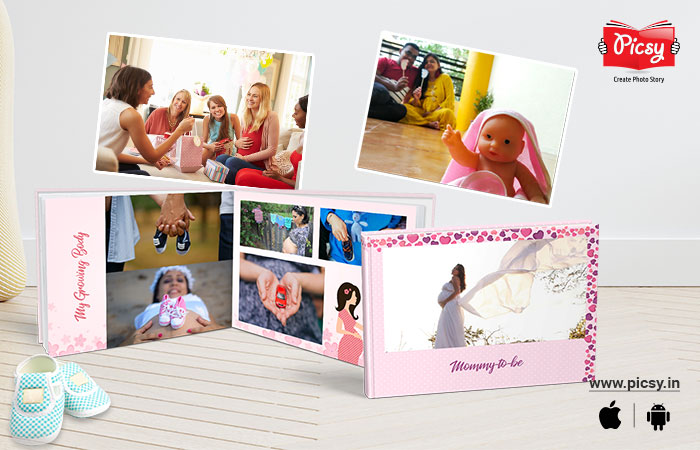 A newborn always brings immense joy to the parents and their loved ones. As the clock ticks and the date is approaching, you will need to plan for the baby shower. Planning a baby shower involves guests to accompany you in your happiness. But do you also wonder what exactly we should mention in the wish and messages to make the parent feel overjoyed?
Here are some baby shower warm wishes you could send to the couple and welcome their baby into the world.
Baby Shower Card messages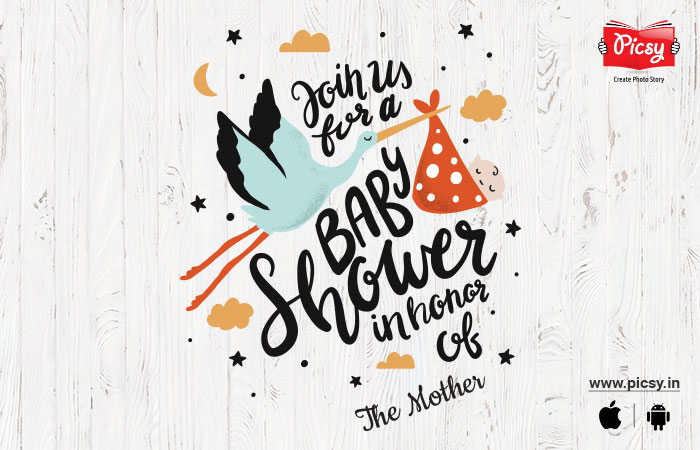 Wishes are too special which could not be described in words. The to-be mom is definitely going to use these wishes and advice. It would give you the joy to make your loved ones feel special while they are planning to welcome a new member to their family.
Loads of love for the newborn in the family.
Best wishes for the newborn.
Wishing you a relaxed pregnancy. Eagerly waiting to meet the little one.
Loads of love for the newborn. Wishing you wonderful babyhood.
We are excited for the upcoming months. Enjoy your pregnancy. We love you.
So excited for you. Never-ending good wishes and love from our side.
May you have a lovely babyhood journey ahead.
Baby Shower Wishes for Boy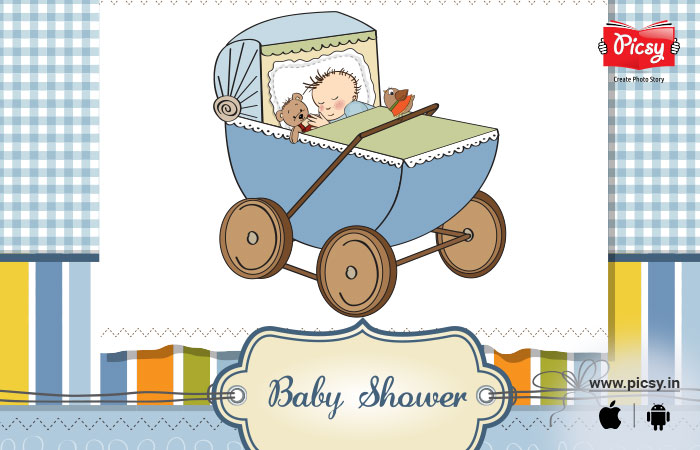 Celebrate the arrival of the little prince by choosing one of these messages. A few could be added to the initial photo book of their baby out of these lovely messages.
Can't wait to meet your sunshine. Best wishes on the arrival of the baby boy.
Another handsome man is going to enter your life. May you be blessed with good health and a lot of joy.
May the life of your little prince be filled with never-ending love and happiness.
Oh, it's a boy! A lot of adventure is waiting for you. Hearty Congratulations.
Sending a lot of love for your young prince. May he be safe and healthy.
With you both as parents, surely, he will be a handsome man.
This little prince will be a heart stealer to his mum.
The greatest blessing is on the way in the form of this baby boy. Congratulations!
This baby boy is going to get the immense joy, laughter, and love in your family.
Baby Shower Wishes for Girl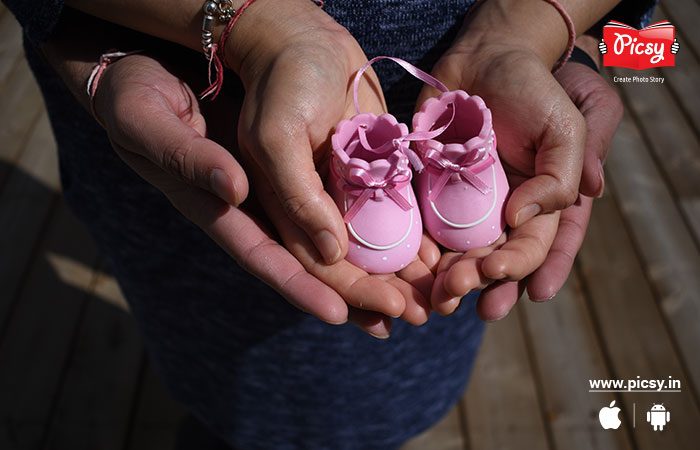 Baby girl is going to bring immense joy. Celebrate the happiness of the parents by sending them such lovely wishes to welcome their beautiful angel. Use these baby shower sayings to celebrate the arrival of the princess.
Eagerly waiting to meet your baby girl. Congratulations to you on being the parents.
May your angel get your beauty and grace.
The princess will bring joy and love to your life.
Waiting to meet your princess. She is already loved by many.
May you have wonderful parenthood. Enjoy it to the fullest.
Can't wait to see you being a loving mom to the beautiful baby girl.
May the angels' shower beauty and dignity on your princess.
Cherish every second of your pregnancy, and be as the baby girl is the beautiful miracle.
May your princess be as sassy as her mom.
Wishing you wonderful babyhood. You'll be a perfect mom.
Baby Shower Wishes for Twins
Double-trouble awaits! Congratulations.
Wishing you double trouble! May your twins nag you to the fullest.
So excited to meet the new babies.
At times miracles happen in pairs. Congratulations.
Baby Shower Wishes for Mom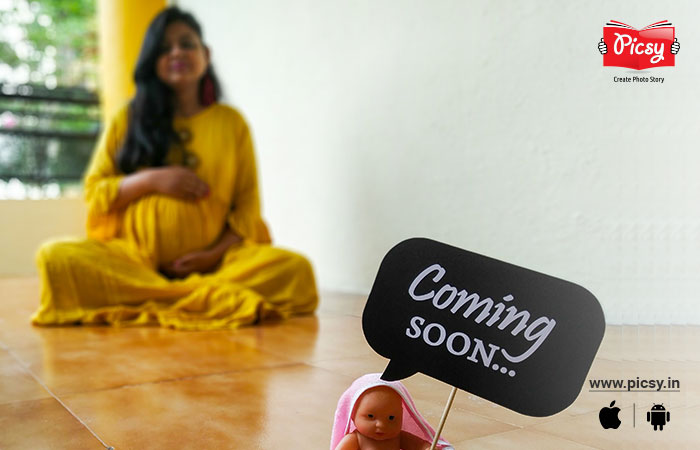 A great adventurous journey is soon to begin. Wishing you a safe pregnancy.
Being a mother is a wonderful experience. May you have boundless joy and love.
All the best on such a beautiful occasion. Loads of love for the newborn and to-be-mother.
May your place be filled with an abundance of happiness, love, and wisdom. Hearty congratulations to you!
The abundance of joy is waiting for you. I am super excited about the new family member.
Sending lovely thoughts your way.
Wishing you a lovely pregnancy and secure delivery.
Congratulations on bringing new life to the world.
Read More : Best Baby Shower Gift Ideas For a Mommy-To-Be
Baby Shower Quotes for Health
A beautiful journey is about to begin. Wishing you a safe pregnancy.
Wishing you a healthy and safe delivery.
Cute and Adorable Baby Shower Messages
Be jovial as you celebrate the arrival of the baby. Dive into the joy of the moment.
The baby is going to make life happier. All the best for your parenting.
Hearty congratulations for ample of love and blessings.
May God grant you ample tolerance to make you a successful parent.
Remember to pamper yourself as well, along with the baby.
The little creature has already taken place in our hearts. Eagerly waiting to meet the newborn.
I am too excited to meet your little bundle of happiness. Congratulations!
May you dance with nymphs and spend time under the moon. May you have boundless wisdom, joy, and love. Welcome to the world.
May the angels shower their bountiful blessings on your little one. As you have just landed on earth from heaven.
The glowing eyes of the little one will take away all your tiredness. Congratulations.
The little smile is going to bring a cheek-to-cheek smile to our faces. Really excited to spend time with the little one.
Be it the prince or princess; the newborn will fill your life with ample of joy and love.
Be prepared for the scattered toys and diapers at your place. The newborn will bring laughter and mess. So happy for you.
Baby Shower Congratulations Messages
Congrats on the upcoming baby.
So happy for you. Congratulations.
Yippie! You both are going to be parents.
May your baby be healthy, and you get an appropriate amount of sleep.
Funny Baby Shower Quotes
Hurrah! Now you are not the junior one in the family. Thanks to the newborn.
Being parents is like having a walk, a walk-in Jurassic Park.
I hope your baby is either a boy or a girl. Congratulations.
Let the fun begin!
Have fun at your baby shower as it is the last party you can enjoy peacefully.
Don't forget to use social media actively by your baby's account. So excited to see the posts.
Kids eat up your brain, nag you to the fullest. But only till they attain teenage.
Summing up
Expecting a baby is exciting, but the mother wonders what could be baby shower theme ideas. There are a plethora of themes that could be executed for the event.
After discussing the best wishes for the baby shower, you ought to choose a baby shower gift that should be a memorable present for the mom-to-be. And it should be something that is a keepsake for the mom.
The journey a mother takes for the nine months is unforgettable. That is why those moments should be safeguarded. You can gift a pre-maternity photo book to the mother. You just have to Download the Picsy app.
Picsy offers really wonderful printed photo books to cherish your moments.
Download picsy app and make yours quickly.
Ready to hold your memories in hand?