75+ Life Quotes, Messages and Sayings
November 15, 2023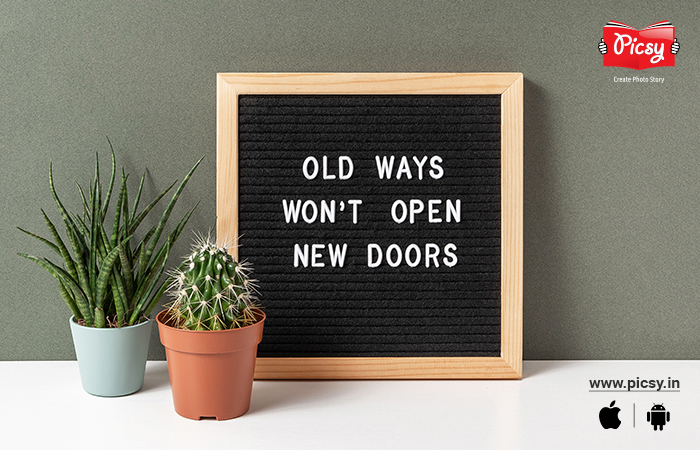 Life in a day is like a roller coaster – it has its ups and downs. But with a few meaningful quotes at times, we get that extra push to keep moving. And what is life, anyway, if it is stuck at a place? The real thrill of life comes with experiences, learnings, and memories to look back at the time with a smiling face.
And to keep that charming smile last a little longer, we've shared our bundle of happiest day quotes and best messages for life.
Let's take a look.
Life Quotes
Some of the best quotes about life come with great experiences. And implementing those happy life quotes, in reality, is true wisdom. Here are some of the happy quotes you can follow to make your life a better place.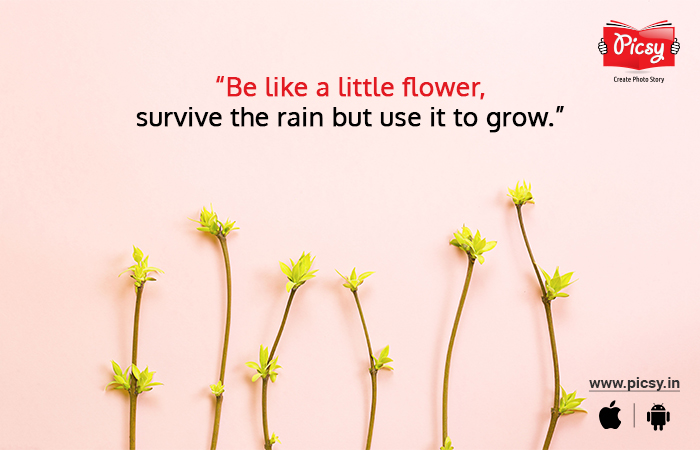 1. "Be like a little flower; survive the rain but use it to grow."
2. "Remember, some things have to end for better things to begin."
3. "Be so focused on watering your grass that you don't have time to check if someone else's is greener."
4. "Make someone smile every day, but never forget you're someone too."
5. "If it's out of your hands, it deserves freedom from your mind too."
6. "Do more of what makes you happy."
7. "Today, I am making the decision to let go of the things don't make me happy. I am letting go, happily."
8. "There is no failure. You either win, or you learn."
9. "If you're searching for that one person that will change your life, take a look in the mirror."
10. "Don't compare your life to others. There's no comparison between the Sun and the Moon; they shine when it's their time."
Unique Quotes About Life
Whether short quotes about happiness or happy positive quotes, these are unique enough to mark them forever.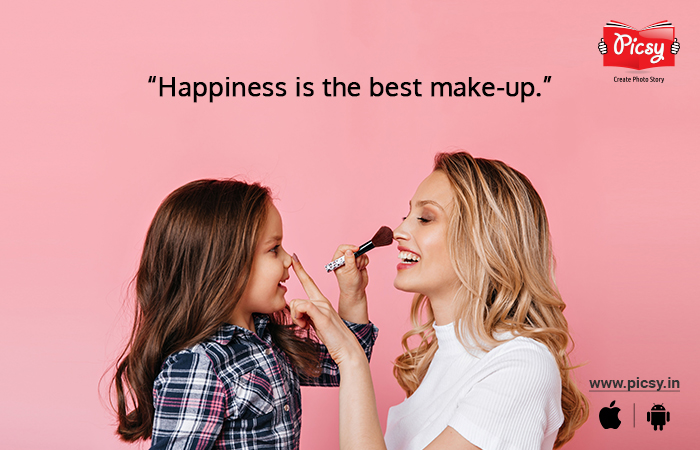 1. "Happiness is the best make-up."
2. "How your life feels are more important than how it looks."
3. "Do good, and goodwill come to you."
4. "Never regret anything that made you smile."
5. "Be the reason someone smiles today."
6. "No more waiting to become. It's time to simply be."
7. "Make yourself a priority. At the end of the day, you're your longest commitment."
8. "When you focus on the good, the good gets better."
9. "Little by little, day by day, what is meant for you will find its way."
10. "Life doesn't require us to be the best, but the best versions of ourselves."
Thought of the Day
'Thought of the day' is a term quite randomly used these days to spread a token of motivation. Here are our thoughts in English that you can share as best status lines over Instagram or WhatsApp.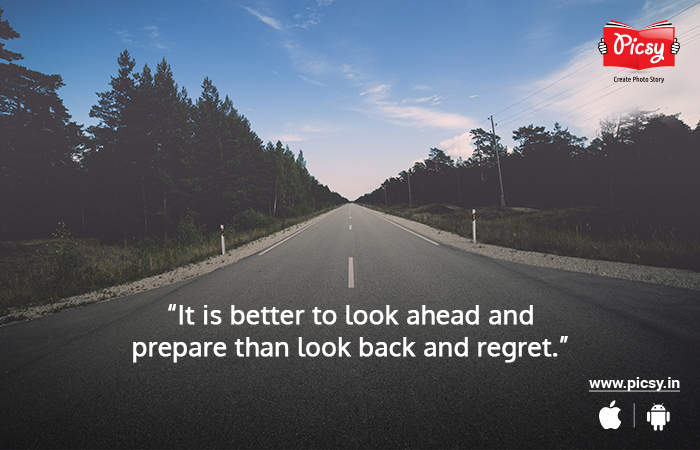 1. "It is better to look ahead and prepare than look back and regret."
2. "Push yourself because no one else is going to do it for you."
3. "Scared? Good! We don't grow when we stay inside our comfort zone."
4. "Not all storms come to disrupt your life; some come to clear your path."
5. "Don't stop until you are proud."
6. "It always seems impossible until it's done."
7. "Be the energy you want to attract."
8. "You can't go back and change the beginning, but you can start where you are and change the ending."
9. "Should, would, could DID! Be stronger than your excuses."
10. "Being negative only makes a journey more difficult. You may be given a cactus, but you do not have to sit on it."
We hope you liked these life messages in English; if you are looking for motivational quotes in Hindi keep reading. We did not leave that section either.
Quotes to Decorate Your Wall With
We have added these inspirational quotes to make your home beautiful. Wondering how? Thoughts on life are not only to keep them saved on your 'quotes' folder of your phone (which perhaps you never open) but to share with all. Hang them in your living room or study room and let others be inspired with the best happiness quotes you are about print on a canvas.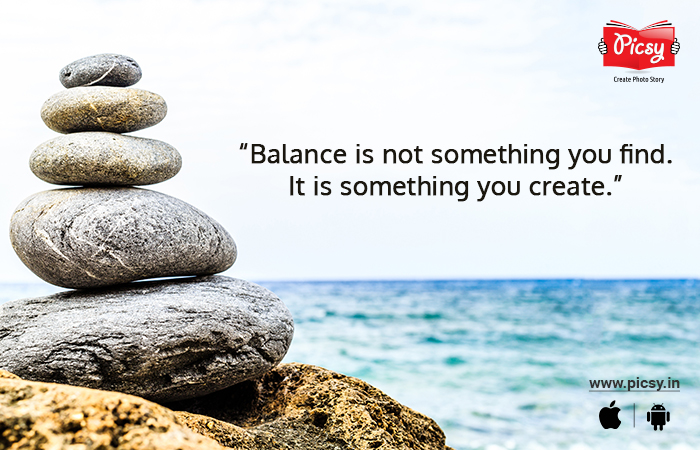 1. "Balance is not something you find. It is something you create."
2. "If you focus on being hurt, you will continue to suffer. If you focus on the lesson, you will continue to grow."
3. "Today is your day to start fresh, to eat right, to train hard, to live healthily, and to be proud."
4. "One day, you will tell your story of how you overcame what you went through, and it will be someone else's survival guide."
5. "You'll never change your life until you change something you do daily. The secret of your success is found in your daily routine."
6. "Your body can stand almost anything. It's your mind that you have to convince."
7. "Avoiding certain people to protect your emotional health is not a weakness. It is wisdom."
8. "We rise by lifting others."
9. "Become so confident in who you are that no one's opinion or rejection can move you."
10. "Sometimes the smallest step in the right direction ends up being the biggest step of your life."
Funny Life Quotes
Funny quotes are good thoughts in English that make you laugh yet motivate you. Sometimes motivational quotes for life run out of the mind, but funny quotes tend to stick forever.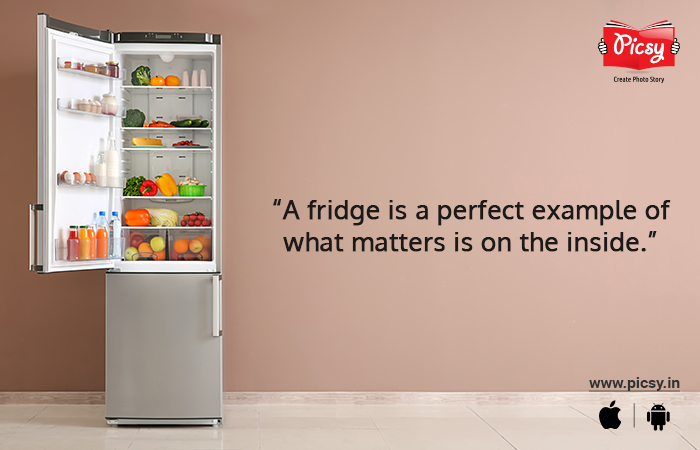 1. "A fridge is a perfect example of what matters is on the inside."
2. "A giraffe's coffee would be cold by the time it reaches the bottom of its throat. Ever thought about it? No! You only think about yourself."
3. "Stuck between, 'need to save money,' and 'YOLO'."
4. "Don't break hearts, there's only one in a body. Break bones instead. There are 206."
5. "Take bad decisions. Because good decisions come from experience and experience come from bad decisions."
6. "Spilling coffee is the adult equivalent of losing a balloon as a kid."
7. "If you fall, I will be there." – The floor."
8. "The main function of the little toe on your feet is to make sure that all the furniture in the house is in place."
9. "Before I agree to 2022, I need to see some terms and conditions."
10. "The most dangerous game to play – resting your eyes after the alarm goes off."
Good Thoughts
Short happy life quotes are not only motivational thoughts that keep you moving but quotes about happiness that do not fail to make you smile. You can also call them 'enjoy life quotes' as they mostly focus on you rather than the universe as a whole.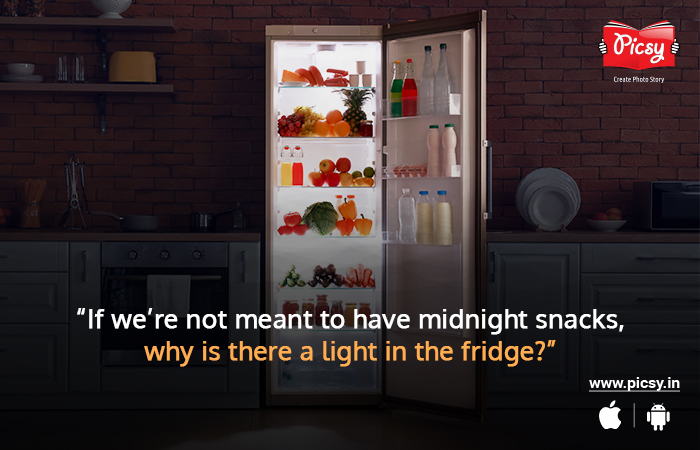 1. "If we're not meant to have midnight snacks, why is there a light in the fridge?"
2. "Did you ever step on a cornflake? Then you are officially a cereal killer!"
3. "Never follow anyone else's path. Unless you are lost in the woods."
4. "A pessimist is a person who has had to listen to too many optimists."
5. "The best thing about the future is that it comes one day at a time."
6. "Don't worry about the world coming to an end today. It is already tomorrow in Australia."
7. "Whoever said money can't buy happiness didn't know where to shop."
8. "Originality is the fine art of remembering what you hear but forgetting where you heard it."
9. "Knowledge is knowing a tomato is a fruit; wisdom is not putting it in a fruit salad."
10. "All you need is love. But a little chocolate now and then doesn't hurt."
Motivational Quotes in Hindi
Now that we have shared a bunch of unique status about life, here are some quotes in hindi.
1. "Jeet kar ab un logo ko dekhao, jo intzar tumhari haar ka kar rahe the. "
2. "Zindagi mein kabhi kathin samai aaye to ghabhra ke udas naa ho jaana. Bas ye yaad rakhna ki muskil aur kathin role unahi ko diye jate hai jo ache actor hote hai."
3. "Sahi aur galat kya hai dusaro se kya puchana? Jo bhi tumne achaa socha hai agar wo tumhre soch ke hisab se jaa raha hai to wo sahi hai, agar nahi to wo galat hai."
4. "Insaan ko Anubhav ki ek thokhar hi bahut majboot banati hai. Na ke salah ke sau shabd."
5. "Manzil ushi ko milge jo bhale raste badal de magar eradey nahi. "
Read More : Family Quotes and Sayings
Positive Life Quotes
Meaningful reality life quotes are mostly 'be yourself quotes' or 'life is beautiful quotes' that cheer up the mood of the reader. Here are some life quotes in English that you can share with your friends or family members to help them keep motivated.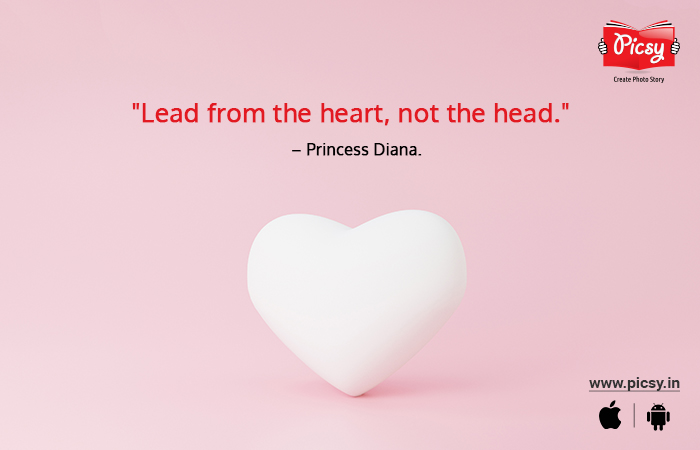 1. "Lead from the heart, not the head." – Princess Diana.
2. "Folks are usually about as happy as they make up their minds to be." – Abraham Lincoln.
3. "Let no one ever come to you without leaving better and happier." – Mother Teresa.
4. "If you don't like the road you're walking, start paving another one." – Dolly Parton.
5. "Of all forms of caution, caution in love is perhaps the most fatal to true happiness." – Bertrand Russell.
6. "Happiness is when what you think, what you say, and what you do are in harmony." – Mahatma Gandhi.
7. "Always find opportunities to make someone smile, and to offer random acts of kindness in everyday life." – Roy T. Bennett.
8. "You cannot protect yourself from sadness without protecting yourself from happiness." - Jonathan Safran Foer.
9. "The happiness of your life depends on the quality of your thoughts." - Marcus Aurelius.
10. "Count your age by friends, not years. Count your life by smiles, not tears." - John Lennon.
Conclusion:
We hope you liked our collection of life message quotes and felt inspired enough to let go of the negative knots that blocked your mind. Share these quotes with your loved ones over WhatsApp or print them on canvas prints and hang them on your walls.
Wondering where to order this wonderful photo product? Don't worry when you have us! Download the Picsy app and get access to all the standard canvas print sizes. Want to know more? We even offer other photo products. Whether you share these quotes on photo print or paste them on a scrapbook, you can reach us. Till then, Happy Picsy-ing!
Ready to hold your memories in hand?