41+ Best Motivational Quotes 2023 : Motivational Thoughts Ideas
September 28, 2021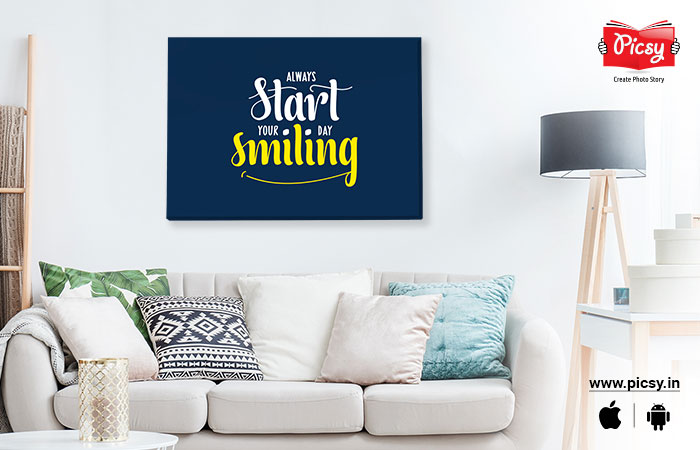 There is no right place to get inspired but the situation. Transitions in life come in all shapes and sizes, and so do inspirational quotes.
Sometimes while traveling in a cab, when we are deep down in the palace of our unknown thoughts, we read the sayings of banners passing by the highway, and a few quotes stay in our minds forever. Does it ever happen to you?
Do you ever get life-changing motivation reading some random inspirational quotes hung on billboards? Then this blog is surely for you.
Here, you will get a plethora of inspirational quotes for wall art. Because, what could be a better place to collect all the great sayings, if not in front of your eyes?
To begin with...
What Kind of Quotes Could be Hung on the Wall?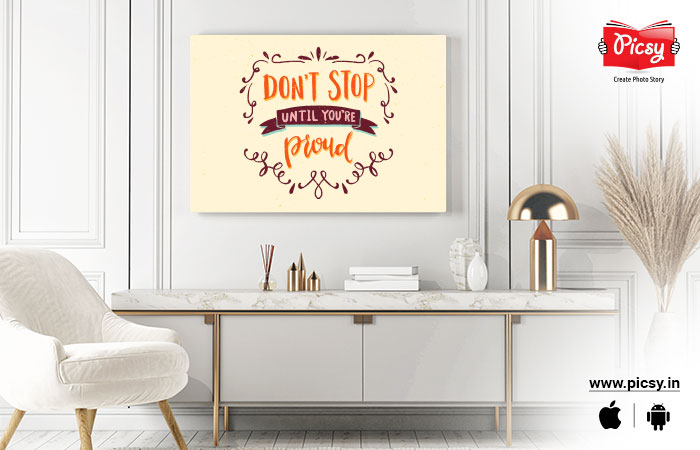 The type of quotes that are to be hung on your wall depends on the type of person you are. Are you a movie buff, a classic Shakespearian, or none of those but only a quote person? We have listed a few kinds of quotes that would look lovely on your empty walls.
I. Inspirational Quotes:
This is one of the most common kinds of quotes that help to boost your daily mood. These quotes are predominantly beneficial if you are going through a change – whether it is your first job and moved to a new place or have recently lost someone special in life.
II. Movie Quotes:
If you are a movie buff, you know what we are indicating here already, right? Whether you want to hang, Phoebe Buffay's quite tricky sentence - "they don't know that we know that they know," to confuse your visitors or inspire yourself with Kung Fu Panda's wise quotes like, "who knows the ways of the universe? Accident? Or destiny? That is the secret," classic custom canvas prints would enhance the beauty of your house.
III. Funny Quotes:
Not everyone likes to start their day with inspirational quotes. A few people are moved by quotes that intrigue a part of the humor in their minds. Do we not all at times like to watch Charlie Chaplin over Citizen Kane? And why not? What is life if we don't ponder with laughter?
IV. Bold Quotes:
These days, bold quotes are getting quite trendy, thanks to social media. Every now and then, if you scroll Instagram or Facebook, you will notice people (mostly the younger generation) put up quotes like, "I want Pizza, not your opinion" or "It's okay if you do not like me, no everyone has good taste." However, these quotes are called 'sassy,' they turn out to be quite captivating, giving a reflection of how bold the person is.
Now that you got a rough idea about the types of quotes you can print on your canvas print, shall we look at how can you design your wall art quotes?
How to Design Wall Art Quotes?
No! The quotes that inspire you don't deserve to be kept ideal in the 'quotes' folder of your phone. Stage them on your wall with canvas prints. Here are a few quick DIY wall art quotes ideas.
I. Artistic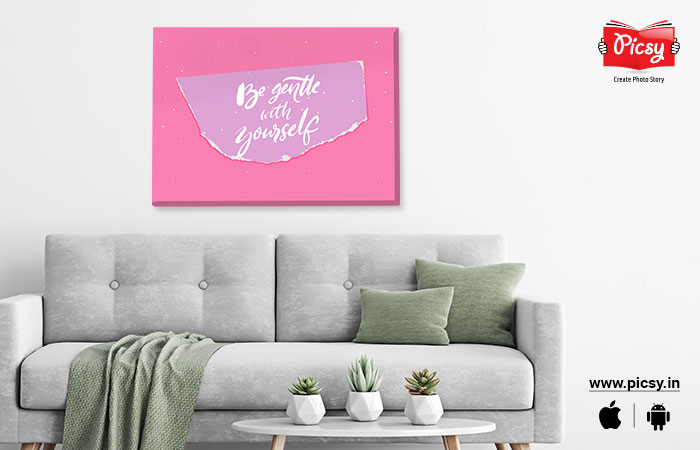 Quotes are themselves works of art. Why not strengthen the creativity by brushing a few strokes of your favorite color to make your wall art look eye-catching?
II. Props
Not every wall art needs to be framed traditionally. You can also design it with some tools. For example, if you are putting a quote canvas print in the kitchen, you can possibly frame it with spoons and ladles. Or, if it is a living room canvas print, you can add miniature books at the corners of the frame.
III. Typewriter
This idea is for the old-school souls, who long for the smell of old books and are in love with the sound of typewriters. Simply write the quote in 'typewriter' font and admire the flow of ink on the canvas print.
We understand designing is not everyone's forte. However, thanks to technology, with a few services, the templates come for free, whether you want to hang a canvas print in your house, so simply make a photobook.
Wall Hanging Quotes for Family
Need a few ideas or examples of what can be the ideal quotes to be placed in the living room? Let's check out.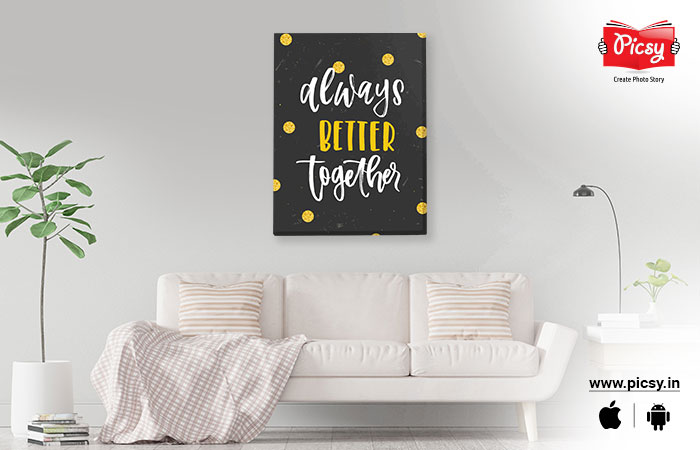 i. Always better together.
ii. "We didn't realize we were making memories. We just knew we were having fun," - Winnie the Pooh.
iii. Always remember what you are capable of.
v. It does not matter what we get, but who we get in life.
v. Family - a small word full of emotions.
vi. We fight a lot, but we are united.
Wall art does not indicate; it has to be hung in the living room only; it can be in your bedroom as well. Need some couple or wedding quotes for your bedroom, because we have plenty.
Read More : 60 Family Quotes and Saying 2021
Wall Hanging Quotes for Couples
Here are a few quotes collection for you and your other half.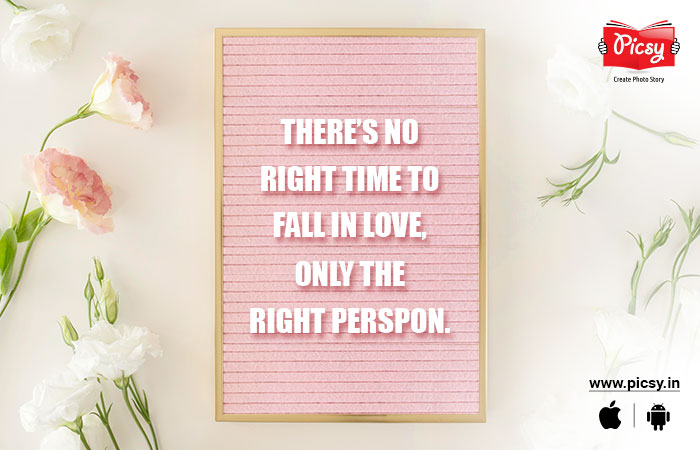 i. There's no right time to fall in love, only the right person.
ii. The goal of marriage is not to think alike but to think together.
iii. The best relationship is when you criticize each other and laugh together.
iv. Love is not what you say but what you do.
v. Once upon a time, I became yours, and you became mine; I want to say I love you, but God, I can't rhyme.
vi. I love us.
Morning Motivation Quotes
Here is a list of motivational quotes to fade off your morning blues.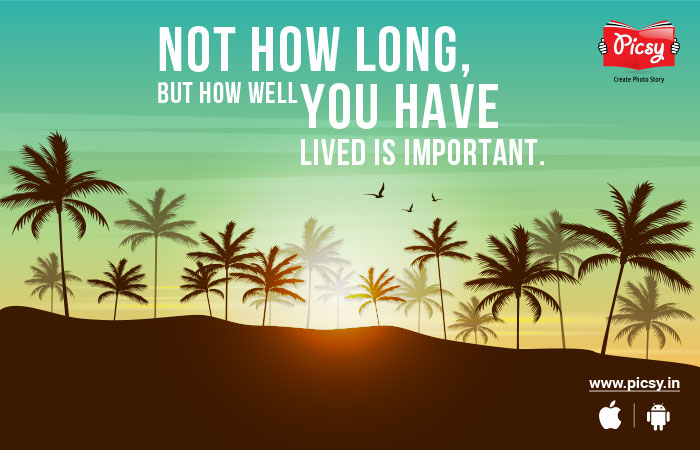 i. Not how long, but how well you have lived is important.
ii. Push yourself because no one else will do that for you.
iii. There can't be any excuse for not trying.
iv. Tell yourself you can do it.
v. Enjoy little things in life.
vi. Shine like you are a rainbow with gold at both ends.
A bit of positivity helps us to drive our confidence in our ups and downs. Hence, we have also curated a list of six positive quotes to boost your energy.
Positive Quotes
Here are a few positive quotes to give help you work through your existential crisis.
i. Do good, and good things will follow.
ii. Don't let your sparkle fade.
iii. The best is yet to be.
iv. You are braver than you think.
v. Each day is another chance to do better.
vi. Become the change.
You thought we forgot? No, no. We have added a list of movie quotes as well.
Movie Quotes
List of six movie quotes that surely will encourage you to kick start your day.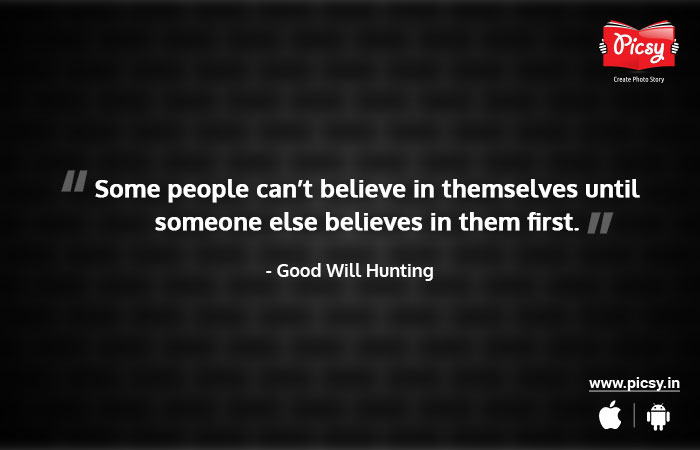 i. "Some people can't believe in themselves until someone else believes in them first." - Good Will Hunting.
ii. "It's only after we've lost everything that we're free to do anything." - Fight Club.
iii. "A wise man can learn more from his enemies than a fool from his friends." - Rush
iv. "Great men are not born great; they grow great." - The Godfather.
v. "The greatest thing you will ever learn is just to love and be loved in return" - Moulin Rouge.
vi. "Carpe diem. Seize the day. Make your lives extraordinary." - Dead Poets Society.
Wait, we have more to say. Keep reading.
Life Quotes
This section is for people who find motivation in broken things. This is an exotic Canvas print wall hanging idea to help people dive into their unknown thoughts.
Here is the list: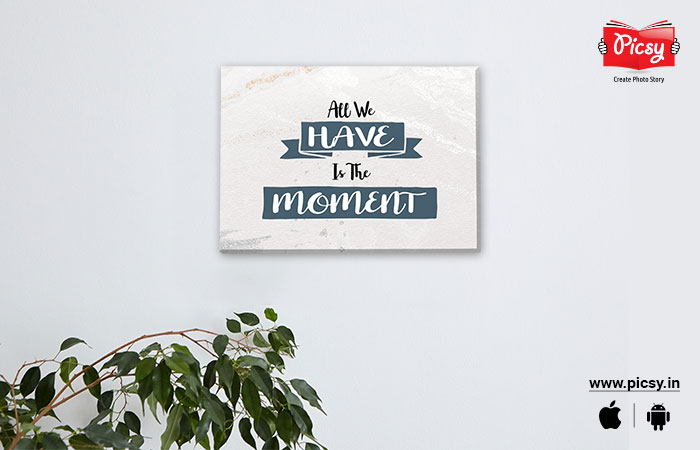 i. All we have is the moment.
ii. Criticism makes you stronger.
iii. If you are tired, take a rest. Quitting is not an option.
iv. Love yourself. Because if you can't love yourself, why are you expecting anyone else will?
v. Past is gone, and no one knows the future. Today is a gift, that is why it is called 'present.'
vi. The only certain thing in life is uncertainty, so stop worrying and live your life.
Hang in there; we have one more section for you.
Change in Life Quotes
Recently moved to a new city, left home, or going through a break-up? These simple quotes can't fail to pull you up together.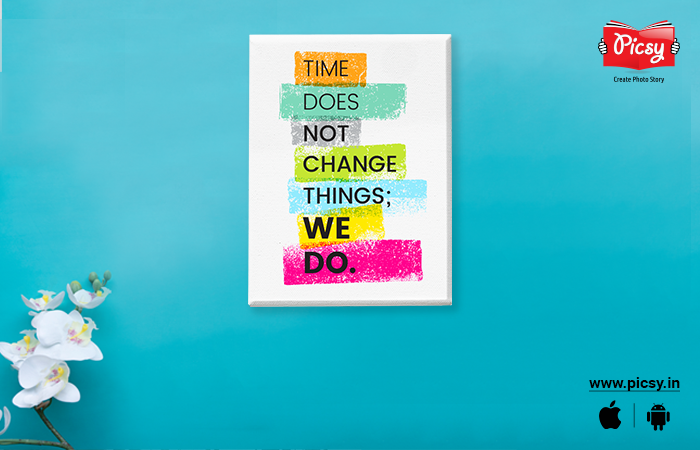 i. Time does not change things; we do.
ii. If you are in doubt, it is time for a change.
iii. Do what seems right to you, not what people are doing.
iv. Seasons, we are just like them; just like them, we too shed.
v. Big changes start with small changes.
vi. It is time to live your life the way you always imagined.
Conclusion:
We hope these lists could help you figure out what kind of and which quotes you can hang on your walls. Quotes not only motivate a person to go on, but it also reflects the personality of the person living in the house. Reflect a part of you with quotes canvas prints. After all, it's the memories and bits of us that make a house, home. So, which is that lucky quote that's going to be showcased on your wall?
To turn them into beautiful wall art with Picsy Canvas Prints, download the application now. Upload your favorite quote, customize, and done; in three simple steps, you can get beautiful wall art for yourself. What are you waiting for? Get the Picsy app now! It offers varied personalized products – photo prints, photo books, calendars, and more. Don't miss out these amazing photo products. Order today and get them delivered right in your footstep. Picsy – happily preserving your cherished memories.
Ready to hold your memories in hand?