80+ Instagram Captions for Friends: Cute, Funny & Emotional
October 26, 2023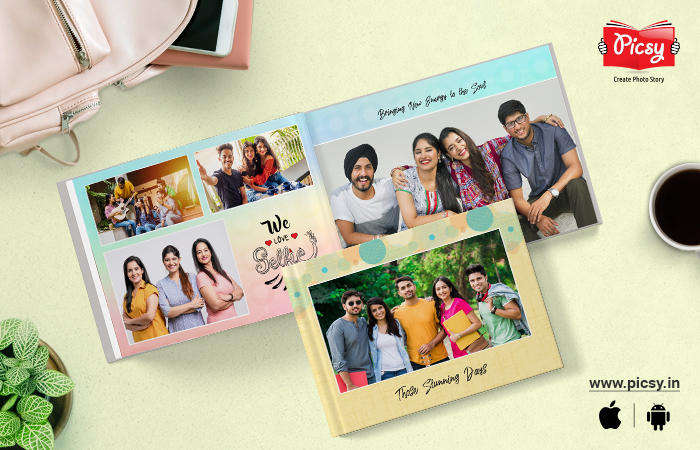 Instagram is now the trend. You go out and spend a vacation in the mountains, soak your feet in the sea or celebrate Diwali with your family, we upload everything on Instagram; especially when it comes to uploading pictures with friends. But we often get stuck when it comes to writing captions. Instagram captions for friends should be soul-touching and personal. Hence, in this blog I will share cute, emotional, funny and every type of good friends caption for Instagram to show your friend how much you like them. Shall we get started? The lists are lengthy but let me tell you, it is worth it.
Frame Instagram–Worthy Best Friends Pictures
Looking for a durable, affordable and stylish platform to frame Instagram worthy images that you clicked with your friends? Picsy's products are crafted with love just for you. Check them out.
Cute Best Friend Captions For Instagram
I know why you are here; you need the best friend captions for Instagram. And I have the best collections for you. These captions are also pretty perfect for photobook image captions ideas as well. Check them out.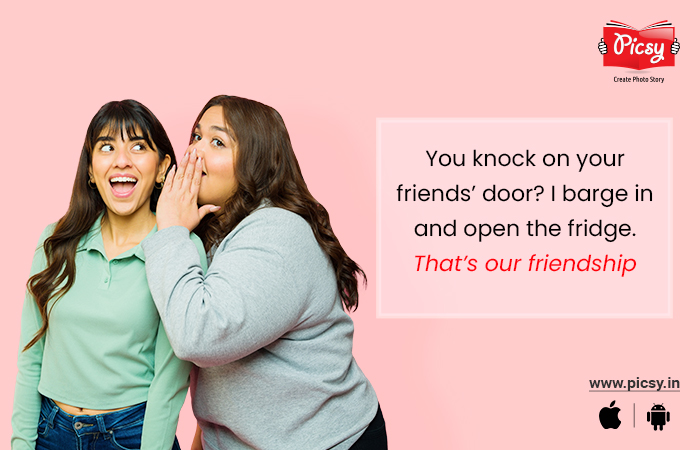 You knock on your friends' door? I barge in and open the fridge. That's our friendship.
If your friend judges you, that's not friendship. My best friend is my partner in crime.
Someday we will be the old chaps disturbing the nurses together.
Friends may come and go, but you and I are like jellyfish. Sticky and stuck.
A good friend offers a cup of tea; best friends add liquor to it.
Life is too short to be serious and disciplined all the time. So, if you can't laugh, call me up middle of the night, I will be happy to laugh at you.
You should never let your friends feel lonely. Always disturb them.
Friendship isn't just a single thing but several small happy and tough moments.
If you sit in front of us, you won't know what language we are speaking. We are that mad. And thank God that we are.
A single friend can change your entire life. I can never thank you enough for changing.

Crazy Best Friends Captions for Instagram
I know you are looking for funny best friend captions for Instagram. After all, best friends' captions should be crazy enough to have you laughing on the floor. So here are some Instagram savage captions that you can post.
We are the Picasso of friendships – beautifully chaotic.
Life is a rollercoaster, and we are the craziest riders.
When normal is boring, we choose chaos.
We put the 'wild' in 'wilderness.'
You can't sit with us unless you are ready for the madness.
Friends who embrace madness together, stay together.
We aren't just best friends, we are more like siblings, or roommates whatever tag you want to give.
When life gives you stupid friends, embrace them and make unforgettable memories.
In a world full of normalcy, I choose crazy friends.
Life is too short for sane friendships. Be crazy, get crazy.
Funny Instagram Captions for Best Friends
Life is too fragile to get serious. Preserve all your fun moments with your friends. There are several best friends photo albums ideas you can find online. Here are some funny captions that you can either add to the photo album or post online on Instagram as well.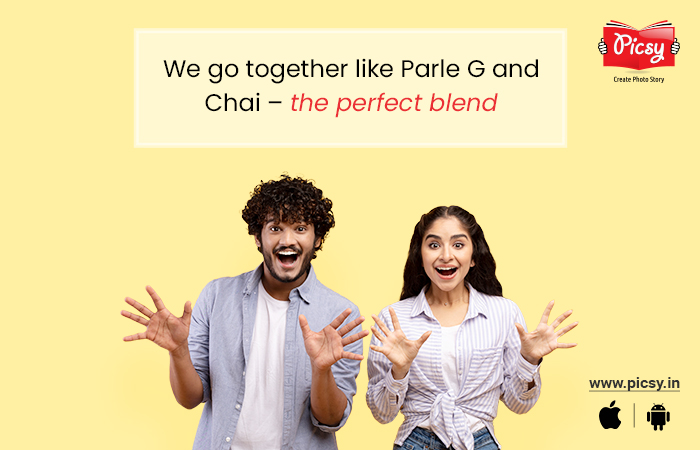 We go together like Parle G and Chai – the perfect blend.
I have you, thank God because who else would put up with me?
We are not a gang we are a crazy family.
You are the only person I would share my food with, but then I would have to get more food.
Life is better when your friends are weird like you.
Friends are the best therapists you can drink with.
Friends are life especially when they bring in snacks.
Our friendship is like fine wine, gets better with wine.
We are not just friends we are epic comedy duo in the making.
I have you, who else will laugh at my terrible jokes?
Do you need a platform to print your friendship photos? Download the Picsy App!
Friendship Goals Captions for Instagram
Friendship goals are more important than anything, trust me. At the end of the day, you will always have your friends holding your hand in tough situations. They not only deserve awesome friendship gifts but a good Instagram unique caption for friends posted every single day. Here are some ideas that you can use.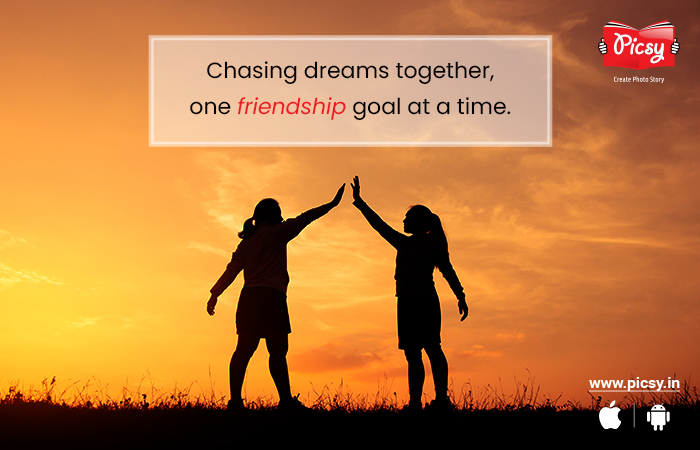 Chasing dreams together, one friendship goal at a time.
We will laugh until our sides hurt. Isn't that what real friends do?
Exploring the world, one adventure with my ride-or-die friend.
Supporting each other through every struggling moment over a glass of wine.
Creating memories that will last a lifetime with my favorite people.
Cheers to friendship goals. Late night chats and spontaneous road trips. That is the essence of true friendship.
In the good times and bad we have got each other's back.
Our bond is unbreakable. Cheers to our forever adventures.
Let's be weird together. Normal is so overrated.
A friend who lifts you up when you are on your knees is a treasure beyond measure.
Missing Friends Captions for Instagram
Do you have a friend who is far away, and you can't help but miss her or him? Here is a list of some besties caption for Instagram that you can send if you are missing the person.
Adventures are no longer the same without you my partner-in-crime.
The world feels dimmer without you by my side.
Just a bunch of memories and faces that I tremendously miss.
When squad is missing life feels incomplete.
In the story of life, you are the chapter that should not be missing. But why are you?
The Sun doesn't seem bright without you. It is all grey and gloomy.
Missing all the good times. Can't wait to meet you again.
Trips are on hold till you come back. Waiting for the reunion.
Come back as soon as you can. I am bored and the city is not the same without you.
How could you leave me here and go? Come back, I am dying to see you.

Childhood Best Friends Captions For Instagram
Do you need some Instagram unique captions for friends, perhaps childhood friends who know your every expression and emotions? Here is a list of one line caption for best friend for Instagram, once who were your chaddy buddy.
Today I am recalling the days about mischief we got into as kids. I miss those days.
From crayons to college, we have grown up together.
You were the best part of my growing up phase.
I believe childhood friendships are the foundation of a lifetime of memories.
We have a friendship that started with Legos and never stopped.
When I was a kid, I was so wise that I chose you as my friend. Never found another like you.
Through braces, bad haircuts and bad scores we have stuck together.
Through all the playground adventures and scraped knees, we have stayed the best friends.
Life was simpler when we were kids. We did not have to wait for weekends to meet. I miss those days.
We might all be grown up now, but we will remain kids at heart when together.
Collect this year's milestones together with your childhood friend on personalized calendars.
Instagram Short Captions For Best Friend
I hope you liked the old friend captions for Instagram above, if not here are some BFF captions for Instagram that are short and simple. You can use these too.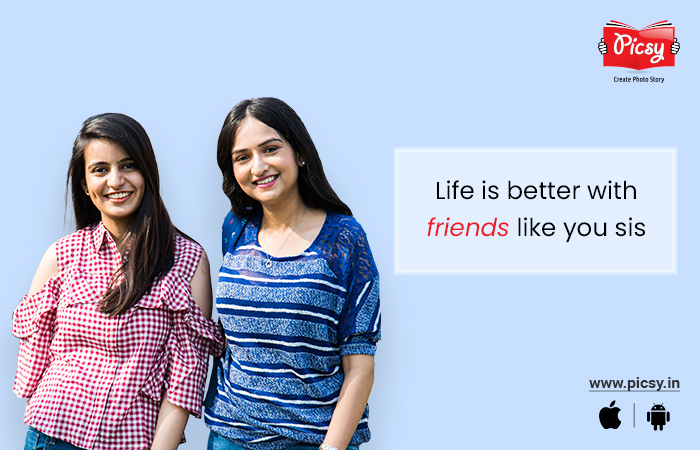 Life is better with friends like you sis.
You fall, I fall. I laugh, you laugh.
You have always been there. I love you.
You are the best chapter of my life.
You are my magic bean.
Every short friend needs a tall friend.
You are a friend who became family.
You are my favorite human.
I glow when I am with you.
You push me to be the best version. Thanks for everything.

Instagram Captions for Friends Group
Now that we are almost done with all the best friend quotes for Instagram, let me end with some emotional Instagram captions for best friend group.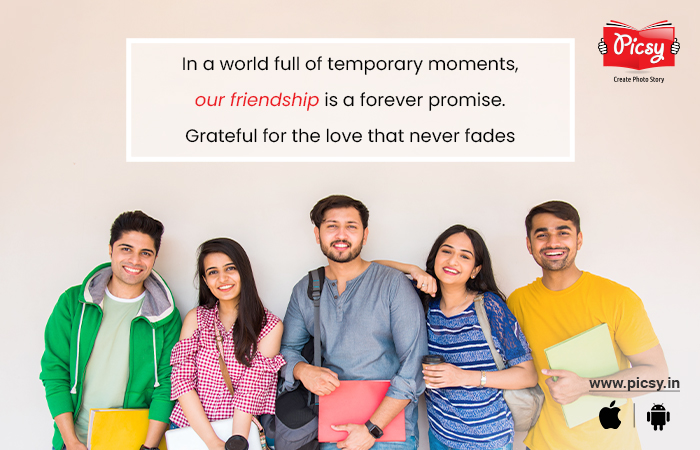 In a world full of temporary moments, our friendship is a forever promise. Grateful for the love that never fades.
You guys are the stars on my darkest nights. Together we light up each other's world.
We have weathered storms and basked in sunshine together. Cheers to our friend family.
In the story of our life, this friendship makes the journey worthwhile.
In this ever-changing world, this group remained tight. Cheers to friendship.
Our hearts speak a language that only we understand.
With every shared moment, we grow stronger.
With you guys, I can take on the stormiest seas.
We are not just friends; we are our pillars to stand tall.
Make a plan! I am dying to meet you all and feel relaxed.
In The End
I hope you liked my collection of friendship related captions to post on Instagram. You can also use these to update your status or add a story, these Instagram captions for friends are for every purpose. Remember if you have a friend, a shoulder to cry on or a free therapist you are lucky. Treasure the person, the memories, the moments – it is priceless. However, it gets easier with Picsy. So, download the Picsy app, and do not forget to check out our durable products that are crafted with love for you.
A Bond like No Other : You and Picsy
Cherish your friendship memories with Picsy's photo products. Choose the best pictures, print them and get them delivered to your home.
FAQs related to Instagram captions for Friends
1) What are friend captions for Instagram and why are they important?
When we post images on Instagram with our friends, it feels empty to keep the caption blank. Adding some personal notes adds charm to the pictures. These captions can be funny, emotional, and creative or anything with a hint of personal touch.
2) What are some creative ideas for captions to use with photos of friends on Instagram?
There are several creative ideas for friends captions on Instagram. Here are some examples:
We have a friendship that started with Legos and never stopped.
In a world full of normal, I choose crazy friends.
Life is better when your friends are weird like you.
When normal is boring, we choose chaos.
You push me to be the best version. Thanks for everything.
3) Where can I find funny quotes to use as Instagram captions for friends?
You can find funny quotes online, or you can also check Pinterest for the same. However, here are some funny friends' quotes you can refer to:
There is nothing better than a friend, unless it's a friend with chocolate.
True friends don't judge each other. They judge other people together.
If you are lucky enough to find a weirdo never let them go.
We will always be friends because you match my level of crazy.
I hope we never get tired of making fun of each other.
Ready to hold your memories in hand?