Tips For Maintaining Acrylic Photo Prints
Last Updated : October 21, 2022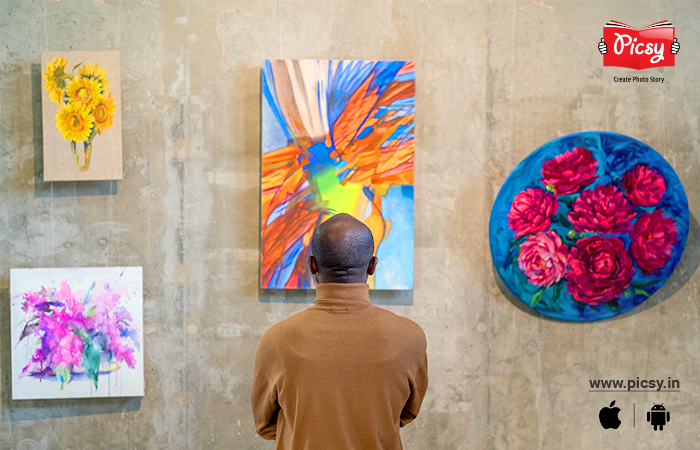 Acrylic photos and paintings require more care than traditional art. Specifically, acrylics need to be stored in a more elevated environment if they are not mounted on walls or frames. Many people find that acrylic is hard to frame because of its weight and sturdiness. But depending on the type of frame you choose, like constructing a simple wooden frame or even your old picture frame that you're about to photo out could be useful for protecting an Acrylic image against damage. But why? What are Acrylic prints? We will discuss all about it in this guide to acrylic photo prints.
What Are Acrylic Photo Prints?
Acrylic prints are at the tip of the iceberg in regard to new technologies being developed. Acrylic Photo Prints are a modern, cost-effective, green way to produce digital/photo prints on a permanent synthetic polymer surface called acrylic. Acrylic printing is chemical free and uses much less expensive ink - which also enables it to be printed onto a variety of different materials such as canvas, illustration board, or Styrofoam.
To begin with, we will start with an overview of Acrylic Prints' maintenance.
How Can You Clean Acrylic Photo Prints?
Acrylic prints are a beautiful and modern way to display your photos, but they require special care to maintain their beauty for decades, unlike custom canvas prints. Here are some tips on how to properly care of your acrylic prints for home:
The Front-side of the Acrylic Print
Use a gentle, lint-free cloth to clean the front side frequently. Abrasive cleaners and harsh chemicals should be avoided since they can harm the print's surface.
The Back-side of the Acrylic Print
Clean the backside of the image every few months with the soft plush towel with detergent and water on half-vile and pH before washing it with clean water.
Regular Cleaning of the Acrylic Print
Dust off the acrylic prints regularly with a cotton cloth. Do not use tissue paper or a kitchen towel; use a soft cotton cloth that is clean and dry.
Don't have an Acrylic Print yet? Order now and decorate your space.
By following these simple tips, you can keep your acrylic prints looking new for many years!
How Can You Store Acrylic Photo Prints?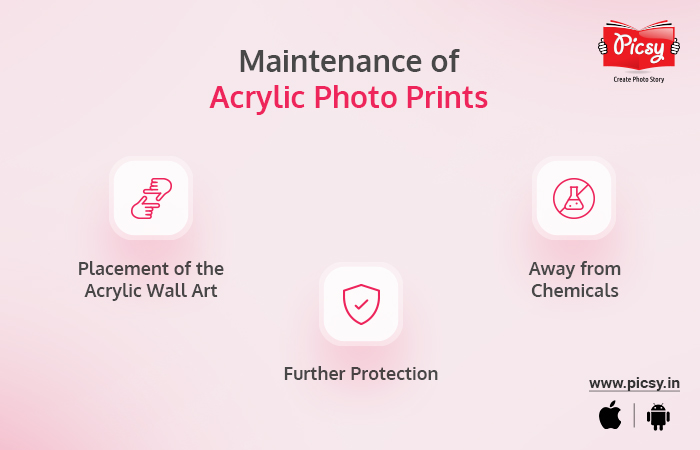 Storing the acrylic prints is another chapter. If you have acrylic prints, you might also want to know how you can maintain or store them. Let's see how you can keep them safe and intact.
Placement of the Acrylic Wall Art
Place this wall art in a cool, dry location away from harsh light and heat. Because acrylic is sensitive to the sun's rays, prolonged exposure to the sun might cause it to turn yellow.
Further Protection
If possible, frame your prints using UV-resistant glass or plexiglass to further protect them from fading. This is one great difference between canvas prints vs acrylic prints.
Away from Chemicals
If you want it to run longer, do not keep it in a lab or kitchen. No chemical or oil should come near it, or else the colour of the image might eventually change.
How Can You Mount Your Acrylic Print?
Because they are fragile, acrylic prints must be handled carefully. You must use the necessary hardware in order to hang your print securely.
Here are some pointers:
Choosing the Right Hardware
Make sure you choose hardware made of a substance that won't damage your print's appearance. Please reconsider if you are thinking of hammering in a nail to mount it.
Choosing the Right Hooks
When mounting your print, use bolts or hooks that are the right size. The screws could come out and ruin your print if they are excessively narrow. The nails may leave behind unpleasant holes if they are overly large.
Levelling the Acrylic Print
Use a level while hanging your print. If you don't know what that it is, it is a measuring tool to keep decors such as acrylic prints mounted as desired. This will make it more likely to be hung straight.
Looking for the best Acrylic Photo Prints? Download the Picsy App and order now.
You may be certain that the acrylic print would be fully protected and presented by paying attention to these suggestions.
Love the Acrylic Print You Are Bringing Home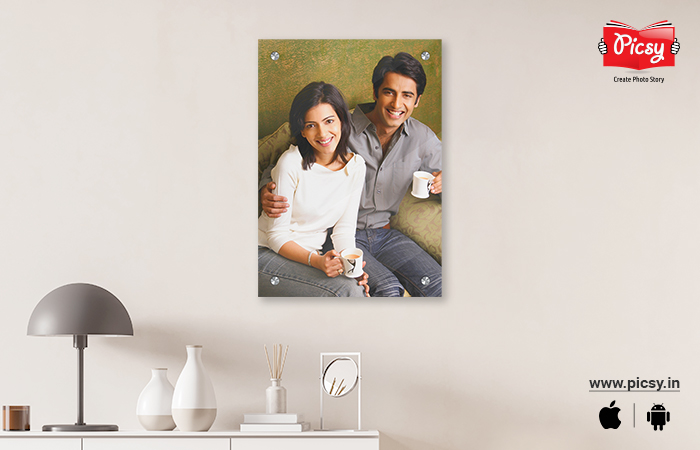 Ensure you unbox your acrylic properly as soon as you get it. Once you get your acrylic photo print online, dampen a soft cloth with water and rub off all the corners and sides to reduce electrostatic discharge. The build-up of static charge can then be removed by using the acrylic cleaning on both faces of the acrylic. You might only need to softly wipe the acrylic print clean twice a week. If you don't have the opportunity to wipe your acrylic picture, use the acrylic cleaner to wipe it whenever dust collects, or the glazing gets dirty from fingerprints or other smudges.
Do Not Overdo With these Acrylic Prints
Every home or workplace area can enjoy the distinctive modern touch that acrylic prints offer. When you reprint your photographs in acrylic, you create enduring pieces of art. Knowing how to take care of your acrylic picture prints is essential. A lot of people overclean their acrylic photo prints, which could reduce the sharpness of their images. Even though these prints are made to last, you should limit rubbing or warping the picture. We hope these recommendations prove useful to you. If you take good care of your prints, they will continue to impress your neighbours, families, and co-workers for years to come.
Extra Tip to Take Care of Your Acrylic Prints
If you've chosen Picsy's acrylic prints and need to remove your frame for a deeper clean, make sure to lay the individual parts out on a spotless surface. Before stacking, make sure that every part is totally dry.
Or if you are looking for other custom products, Picsy offers many. From Canvas Floating Frames to Festive Photo book, you will find it all. And if you do not have a photo wall décor yet, it is all the more reason to download the Picsy App. The quality of their photo products is fantastic.
Ready to hold your memories in hand?