Acrylic Photo Frame: Style Guide 2023
October 13, 2022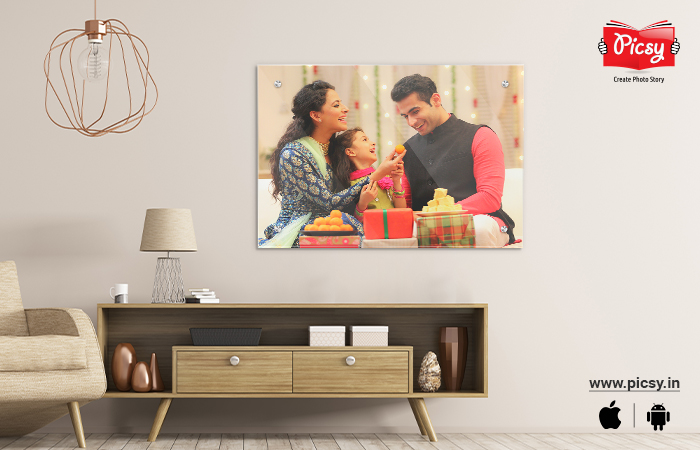 Acrylic prints are awesome for any event, whether it is the occasion of a birthday or anniversary or simply decorating your house. But when you can easily choose the traditional glass framed images, why should you opt out of acrylic prints? In this article, we'll talk about that. What is an acrylic print, what are its advantages, and a few irreplaceable Acrylic Photo Frame décor ideas?
Come on, let's get started.
What is an Acrylic Photo Frame?
These days people do not opt out glass frames. The reason is obvious; they are fragile. In contrast, an acrylic photo frame gives the same look yet more mobility and durability. Acrylic is basically a glossy plastic kind of material (polyacrylonitrile) that gives a clone effect of glass frames.
How Do You Add Images on An Acrylic Frame?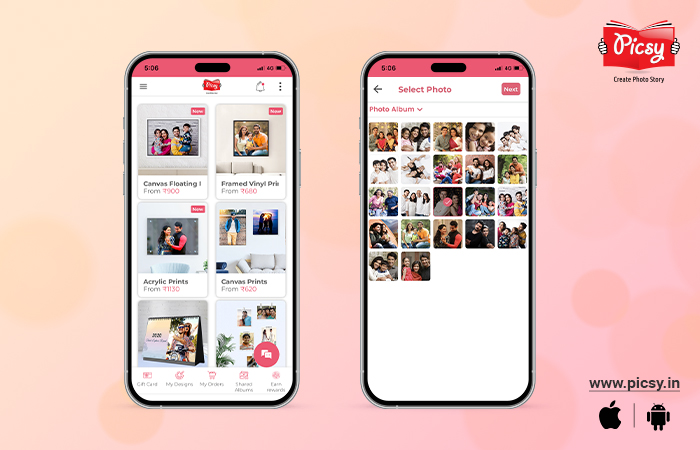 The good news is you don't have to go anywhere. You can order an acrylic photo frame online. The process is pretty simple. Download the most trusted app that will take of your dear memories and print quality products for you, like Picsy App . Then upload the images you want to print; make sure they are of high resolution so that when printed, they don't get pixelated. Choose the size from the available dimensions, preview, and order. And you will get your lovely acrylic photo frame design.
Don't know where you can find quality acrylic photo frames? Download the Picsy App !
What Benefits Come with a Custom Acrylic Photo Frame?
Because acrylic glass is lighter and shatter-proof, there is little risk of damage from unexpected falls or during transit. Additionally, it serves as a fantastic insulator, lowering the danger of condensation harm beneath the acrylic picture frames. What more? The acrylic photo frame price. It is quite reasonable in comparison to what it delivers.
The acrylic frame photo is visually superior because it lacks the usual glass colouring. It's a fantastic choice for displaying and safeguarding framed pictures and artwork because of its optical clarity. Since it is a substitute for artificial glass, various treatment options can be used to guard against problems common to glass.
A wide spectrum of aesthetic and safety qualities is possible with acrylic glass. These safeguards are built within the acrylic product, as opposed to the outer coatings found on glass, which makes it less likely to deteriorate over time.
These are in comparison with the traditional glass frame. When it comes to canvas prints vs. acrylic prints , then it is going to be a different story.
Here are some home decor ideas for these glossy, stylish and durable acrylic prints.
Wall Mounted Acrylic Photo Frames Home Decor Ideas
When it comes to choosing the most-fitted acrylic photo prints for homes and offices, there are plenty of ideas. These ideas will revamp the décor of your space through acrylic photo walls or designed on a shelf.
Let's check out the Ideas.
Marriage Wall Mounted Acrylic Photo Frames
Design your wall with all your marriage photos. So, whenever you two fight, you can look back to the day and melt your anger. Isn't that a great idea? Get custom canvas prints or acrylic photo frames online and make alluring wall art in your bedroom.
Food Art Acrylic Glass Photo Frames
Whether you have a café or you are a food enthusiast, you can create food art in your kitchen. Images of delicious cheesy pizza, juicy burger, or simply a bowl of fruits –will look lovely in acrylic wall photo frames.
Leafy Plants Custom Acrylic Photo Frames
Do you like minimal designs or earthy positive décor? Then you will love this idea. Get some leafy plants clicked and mount some custom acrylic photo frames. With light wall color and dark frames, it is going to look fantastic.
Travel Acrylic Photo Frames for Wall
If you are a travel freak, you do not like to settle at home, and most of your good memories are in the sea or mountains, this acrylic photo frame is going to be absolutely breath taking. It also looks pretty incredible on canvas floating frames.
Painting Photo Frames on Acrylic Glass
Do you like to paint or have a collection of images that you have sketched? You can frame them on the acrylic glass as well. Take a photo of your drawing and upload the same on the photo printing app.
Black and White Acrylic Photo Frame
There can be no debate; the black-and-white combo is irreplaceable. Whether you add images of family members or simple streets and alleys, black and white acrylic photo prints look fabulous. It is classy, chic, and always trending.
Ready to create your centrepiece? Order exclusive Acrylic Print now!
Landscape Acrylic Photo Frames on Wall
The calm, serene mountains or rustling seas, you can design your wall with a few collections of landscape acrylic photo frames on your wall. It is a great décor idea for living room or offices as well.
Friends Acrylic Photo Wall
Brought up in a hostel? Are Friends more family-like than your actual family? Why not keep them in front of your eyes every day? Life would seem less complicated, trust me. Whether in the drawing room or bedroom, have wonderful memories mounted on your wall with an acrylic glass.
Floral Acrylic Frames for Shelves
Do you know any person who does not like flowers? They are pretty. Whether Rose, Lily, Daisy or a huge Daliah. A flower changes the mood of a person. So, if you are not sure what to print on acrylic glass, floral frames are always the safest option.
Raw and Original Images for Acrylic Photo Frames
Are you a photographer? Or like to take random street images? Why not make wall art with your rare clicks? Whether a roadside kid dancing, a beggar sleeping peacefully, or hawkers selling flowers, these images are priceless. Treasure them with acrylic prints.
Conclusion
There you have it, all my décor ideas. Did you like them? I hope you did and you use them to decorate your space. Whether it is your office, home, or home office, acrylic prints are not only artistic but also professional. It reflects a duality in its style but in a good way. So, where will you mount your masterpiece?
Download the Picsy App and order your acrylic print today. They offer way more photo products – from canvas prints to calendars. Check them out before you go. Happy Picsy-ing.
Ready to hold your memories in hand?