Home Entrance Décor Ideas to Beautify Your Space
December 16, 2022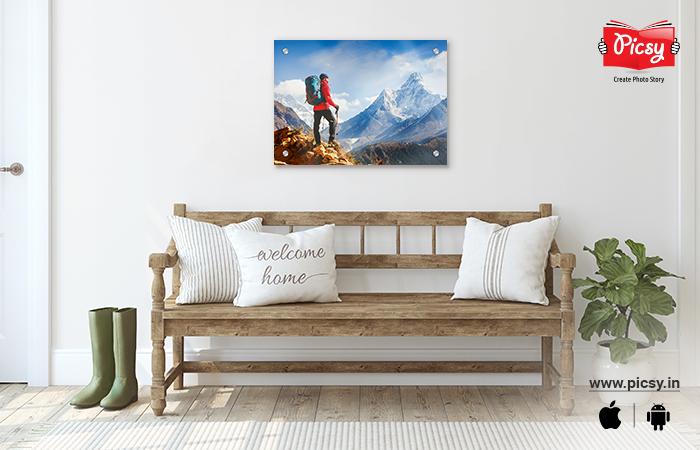 Our home has our whole heart. So, we all seek to make it appear as the most beautiful place. We literally put our efforts head-to-toe to make our homes look attractive. But when it comes to beautifying the entrance, we get extremely confused. Decorating the entrance of the house is an important yet quite a tricky art to master.
Not only that, but this informative piece will also guide you to choose the eye-catching wall art for home.
Entrance Décor Ideas
When we have already decided to beautify the entryway of our houses, then why not explore some interesting ideas that we can incorporate to beautify the entrance of our home sweet home? So, let us enhance our understanding of the trendy entrance home décor ideas.
Entrance Décor Idea 1: Go Vintage
Are you looking for something aesthetic on your entryway wall decor? A vintage piece of art will beautify your space. And we already know how beautiful these classic art pieces look. So, give a modern yet classic touch to your space.
Entrance Décor Idea 2: Mirror Mirror on the Wall
Using mirrors as a decorative piece is often the best decision to beautify your entrance. The reason is it reflects light and gives out the illusion of a spacious area. You can add a statue of Lord Buddha over the entrance to create that serene element in the environment. And it is a great piece for decorating the walls of your house.
Entrance Décor Idea 3: Acrylic Photo Prints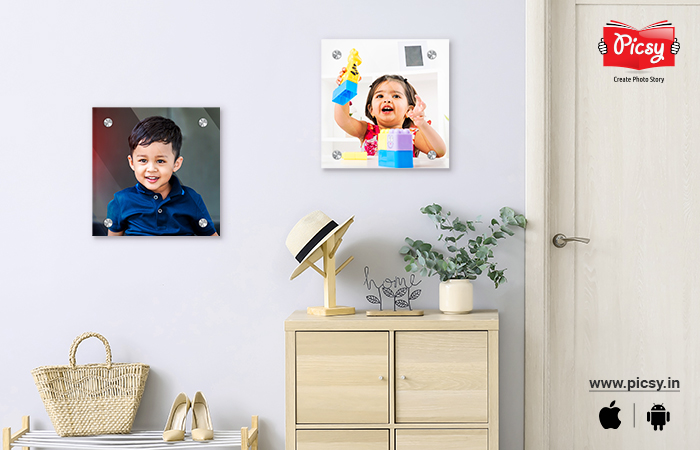 Are you someone who wishes to fill life into your beautiful memories? If yes, then the perfect choice to get your hand on Acrylic Photo Prints. They help to glamorize your entrance in a manner that whenever you pass by, you will be filled with happiness.
You can choose any beautiful memory, be it a picture of your toddler playing with his favorite toy or a picture of the dinner table where the entire family laughing their heart out. The moment your eye catches sight of these pictures, you will undoubtedly be filled with happiness. Apart from being jaw-droppingly beautiful, they are durable as well and available in different themes. This is the reason why it is one of the best home entrance decoration ideas.
Entrance Décor Idea 4: Experiment with Contrasting Décor Pieces
You definitely do not have to follow the boring way while decorating the entryways. You can experiment with contrasting décor pieces to enhance the beauty of the entrance of your house. You can choose a wooden shoe rack with white marble to create some dramatic effect. Along with this, you can place the white and black art pieces to enhance the dramatic effect and finish the look of your home entrance décor.
Our Home Entrance Décor Frames
Check out our trendy and durable home entrance frames for your home sweet home.
Entrance Décor Idea 5: Let the Tiles Have a Splash of Color
Add colors and some fancy patterns to the entrance of your house. Have you ever witnessed how beautiful different colored tiles look? You can select one wall where you can add a splash of color to make the walls of your entrance appear classy. It will amp up the beauty of the foyer design, thereby helping you to make a statement.
Entrance Décor Idea 6: Floating Frames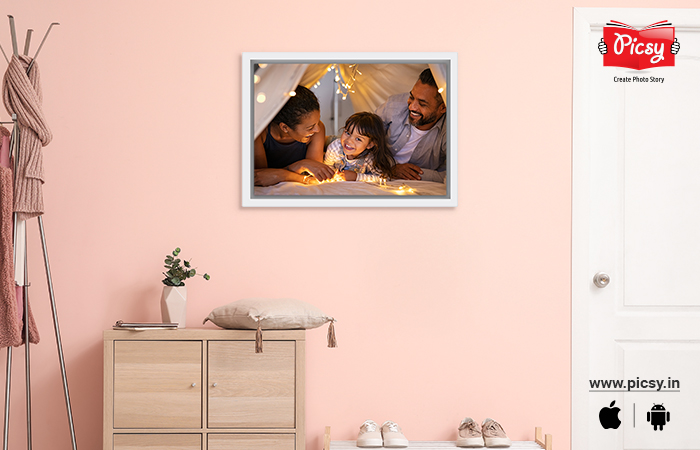 Hey! Did you ever realize how beautiful the Floating Frames are? These enthralling art pieces allow you to step into the world of trendy fashion. They instantly highlight the beauty of your house. And if you place them in the entryway, they look absolutely amazing when hung on the entrance of the house. They are durable so you can choose the picture of your favorite family trip or even beautiful scenery. They will multiply the beauty of your house. And by the time you will finalize the theme of your floating frame, people will have already got their floating frames ready and would have placed them in their living rooms. As they also give life to your living room wall décor ideas. Select the happiest family picture to be placed in your living room.
Looking for some inspiration to décor your empty walls? Download Picsy App to enchant the look!
Entrance Décor Idea 7: Use the Classy Lightings
Illuminating the entrance of the house is a great idea to beautify the entrance of your house. Lights serve as the classy wall hanging for entrance. Place a lamp to your console table that will give your space a legit glow-up. And whoever enters that pathway will be filled with positive vibes, thanks to this interesting foyer design idea.
Entrance Décor Idea 8: A Massive Gallery Wall
If you are one of those people who love to revamp their house with pretty stuff, then having a massive gallery wall as your entrance wall decor is one of the interesting gallery wall décor ideas. This way, you can accumulate a great number of pictures to add up to the beauty of the entrance. It will give insight into your personality, so choose whichever art piece is your favorite. However, please ensure to follow the same color family to maintain cohesiveness. And we, of course, love the cohesive art piece. So, don't let this opportunity get missed. You can place your family photo and use your family photo wall ideas to induce beauty in your space.
Entrance Décor Idea 9: Vinyl Prints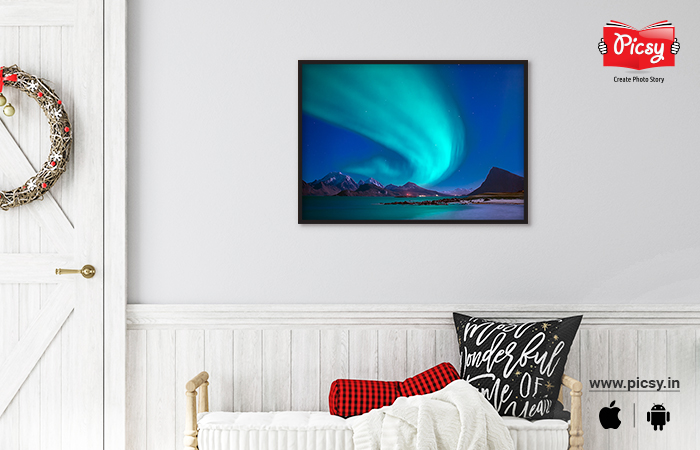 One of the most trendy yet versatile art pieces that hold power to beautify the entrance of your house is Vinyl Prints. They are durable, and any picture transformed into vinyl prints becomes all the more beautiful. And they look absolutely enthralling and are one of the best entrance wall décor ideas in premium quality as this way it accentuates the beauty of the picture. If you wish to grab premium quality vinyl prints, then let Picsy treat you with numerous themes.
P.S. It is effortless yet classy wall art for the home.
Picsy offers premium-quality Vinyl Prints, that will look perfect in your home entrance. Get one now!
Closing Words on Home Entrance Décor Ideas
Here we are! We have reached the destination of our journey of figuring out the best home entrance décor ideas. By now, you would have surely decided which one is the best for your home. So, seize the opportunity to induce beauty to your home entrance.
And we are sure you might have picked up on one of the photo-related décor ideas. In that case, go for the best services for photo-related concerns. You already know, Picsy resolves all such concerns of yours with efficiency. Don't worry; you do not have to take many burdens on your shoulders. Picsy is at your rescue. Download the Picsy App. and make a statement with the help of trendy home entrance ideas.
Our Home Entrance Décor Frames
Check out our trendy and durable home entrance frames for your home sweet home.
Ready to hold your memories in hand?