TIPS TO CHOOSE AESTHETICALLY PLEASING WALL ART FOR YOUR HOME
January 05, 2021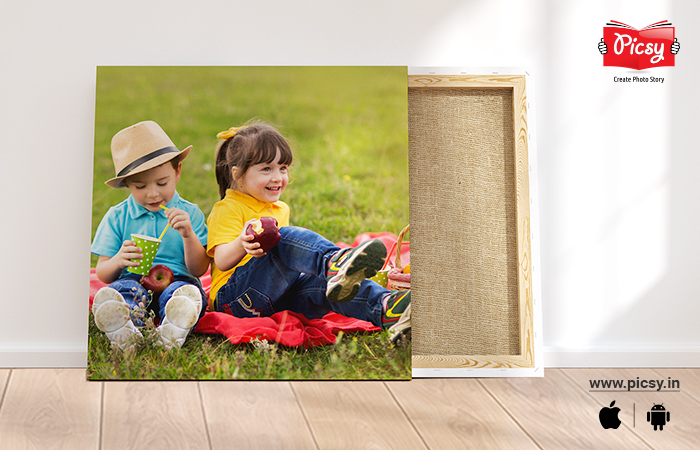 The appearance and aesthetics of your art piece are much more significant than the art piece itself. If there's anything that excites, motivates, or makes you happy, put it on your wall. It doesn't always have to be unique art pieces or a wildlife photograph by a famous photographer. It just has to be memorable.
So, make sure you fill up your wall with all your lovely memories, excellent shots, or inspirational quotes.
Why hang the pictures from the internet when you can get your shots printed on the canvas?
Why gift someone an art piece when you can get your pictures printed together on a canvas and look like an art piece?
Why cherish an art piece when you can love your memories?
You have a question; Picsy has got you a solution. Just go to the app, pick a picture from the gallery that you desire to hang on the wall, customize it yourself, and you are done! You will get your canvas wall art to deliver at your doorstep within assigned days.
Before we plunge onto the creative wall art ideas for home, let us present you with some tips to make your wall art look gracefully aligned with your space.
Points to Consider When Choosing Wall Art for Home
Getting your favorite photograph or an art print doesn't always look moderately on the wall until you align it with your room size, décor, and color. Before you start with the ideas for wall art for the home, consider the below points because aesthetic is everything despite the picture or art.
1. Perfect Size
Based on space's size, you will hang your wall art in, decide your wall art size. Make sure it should not be oversized, undersized, or unaligned with the wall space. If you are planning to get multiple prints at once, you must go for medium or small size; and if you want a colossal masterpiece to adorn your wall, then a single one would look great.
Read More : How To Choose The Right Photo For Your Canvas Prints
2. Color and Contrast
When selecting wall art, especially for your bedroom and living room, make sure you pick the one that goes flawlessly with your space color. Start with observing your space's interior theme and then select an art piece or a photo frame.
3. Aligned with Décor
Validate the distance of your wall arts from your furniture, windows, and doors. And then make sure the space is perfectly filled, and aesthetics look great. After pulling on everything, you can select the size and color accordingly; Prefer the prints and colors that regulate the décor of your space.
Are you worried about all the hassle you will have to do? or run to the studio to get it done?
Cut the worries because Picsy has a wide selection of sizes, colors, styles, and shapes. Just select a picture from your gallery and drop the rest to Picsy for your custom canvas print.
Amazing Ideas for Wall Art for Home
1. Canvas Wall Art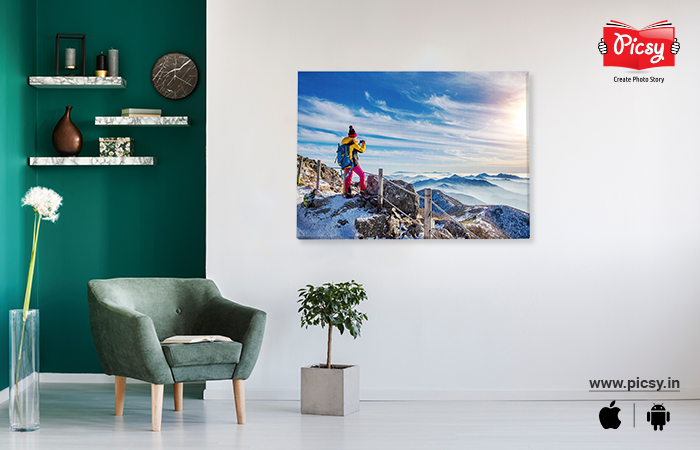 Canvases are magical in their way. They not only liven your space but also become a fascinating piece in the entire room. You can compile a few characters and turn it into wall art, or you can again go with minimal details and frames for a more definite look.
Canvas wall art from Picsy will enable you to customize it accordingly and make your wall art look astonishing.
2. Custom Canvas Prints for the Kitchen and Dining Room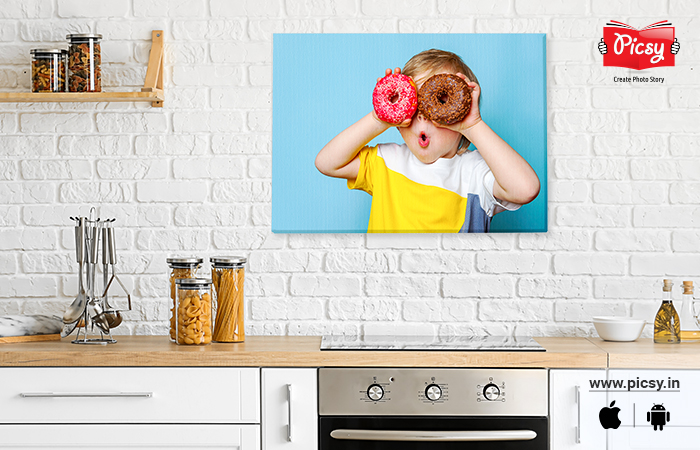 Custom canvas prints by Picsy will surely sway away your dilemma about wall art. You have to make sure you pick the right pattern for the right space. Reach for minimal art and more miniature frames that regulate with space and kitchen décor. Try to go with more communicative prints or prints of kitchen appliances and quotes to make it look amusing.
3. For the Bedroom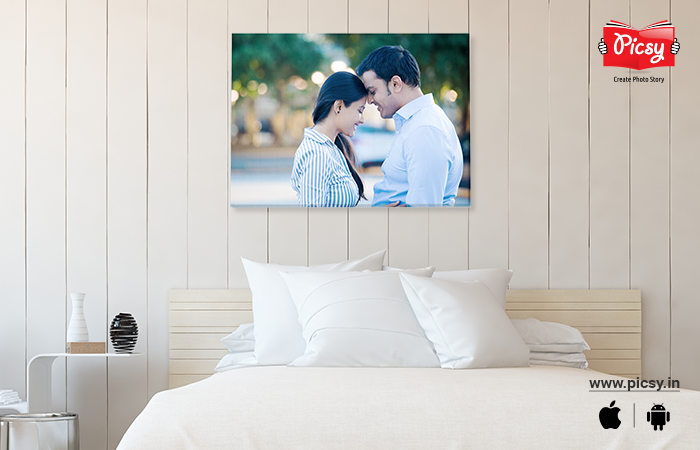 A bedroom is a place where you relax after a long day at work, and soul-soothing wall art would be a cheer-up. You can hang it over the bed or on the opposite wall. Go for a single larger canvas for a bedroom to make it look engaging and harmonizing.
Waking up to your best candid with your family or partner would be the purest joy you would ever wake up to.
If you are affectionate with photography and have quite excellent shots, get it to imprint with Picsy and gaze at your wall all day long!
4. Minimal Prints for Office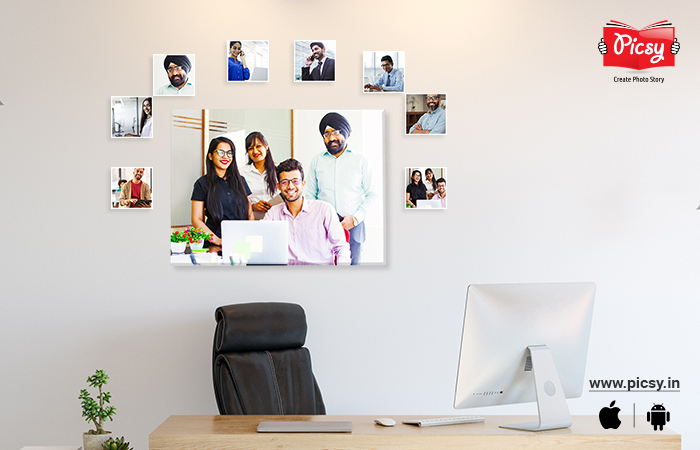 Office décor is the most underrated kind of décor. Adding a personal touch to your professional space gives you extra feels and keeps you motivated. You can customize your wall art with Picsy and its wide range of editing choices.
You can either hang several pieces full of motivational quotes or compile a few art images and align them with the office space. The other way round is that you choose a picture of yours or a picture shot by you and turn it into a beautiful canvas prints with Picsy.
5. Floating Canvas Frames
A canvas floating frame is another option to consider if you're seeking something unique. a superbly inventive decoration that romanticizes abodes and workplaces! Whether you want to include pictures from your most recent vacation or print an emotional movie scene with your significant other, a canvas floating frame is a terrific alternative. This vibrant décor can end up becoming your new favorite addition to your house thanks to its faux canvas frame. What distinguishes this painting? Your picture takes on a floating, three-dimensional look.
Read More : 25 Ideas to Make Your Home Office More Professional
Just take stock of your space's décor, color, and size and then flow with choosing the pieces for the home's wall art. Make sure that it infuses with everything and leave the rest to Picsy.
Get the striking wall art for home by downloading the Picsy app now.
Ready to hold your memories in hand?