Things to do with your Vacation Photos
December 30, 2020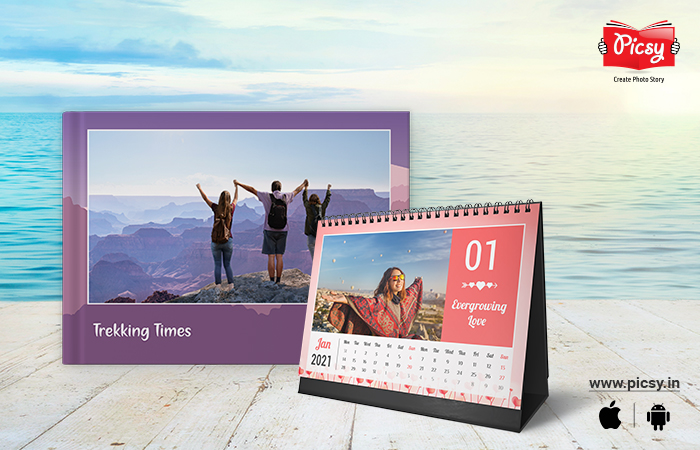 When you have been on such a wonderful and adventurous trip, the pictures deserve to get on the wall. Or it can be the other way too; vacations are a great way to enjoy a moment along with freezing it forever, simultaneously.
Maybe not now, but 5 or 10 years down the lane, these recollections will only inspire you to live life at the most and make you drown in the bucket full of memories. It will make you content and joyous every time you will walk past it. Picsy knows to craft your beautiful moments with love and care. With a wide variety of options, it lets you customize your keepsakes and cherish your memories forever.
Artistic ways to use your vacation photos
No matter how many pictures you click on your smartphone, nothing can beat a photo print. A photo print adds an emotional touch to your photos and makes you rejoice in them every time you catch sight of it. Here are a few artistic ways to show off your fun and joyous holiday trip.
1. Travel Photo Albums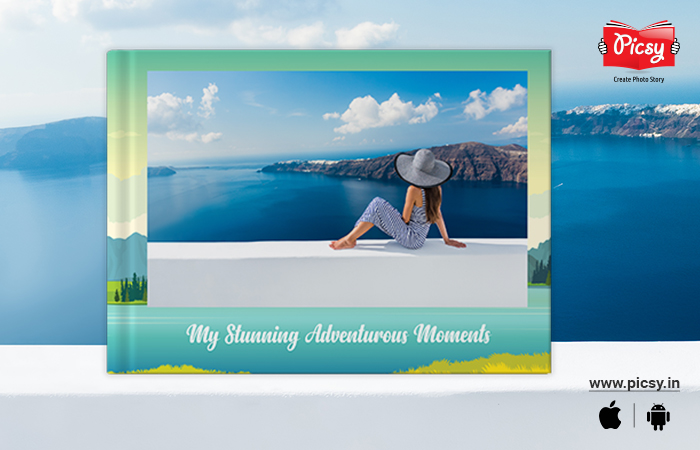 Customized travel photo albums add a special touch to your photographs. They help you preserve your fun and adventuresome excursion. Photo albums are the ideal way to treasure your soul-soothing vacation days.
Picsy indeed is the key to your dilemma. It lets you customize your vacation photos with its extensive range of options that involve sizes, finish, layout, adding texts, and other editing choices.
Create separate travel photo albums for all the destinations you have been to and let your desk fill up with beautiful memories and experiences.
Read More : 10 Incredible and Timeless Travel Photo Book Ideas
2. A beautiful landscape or a destination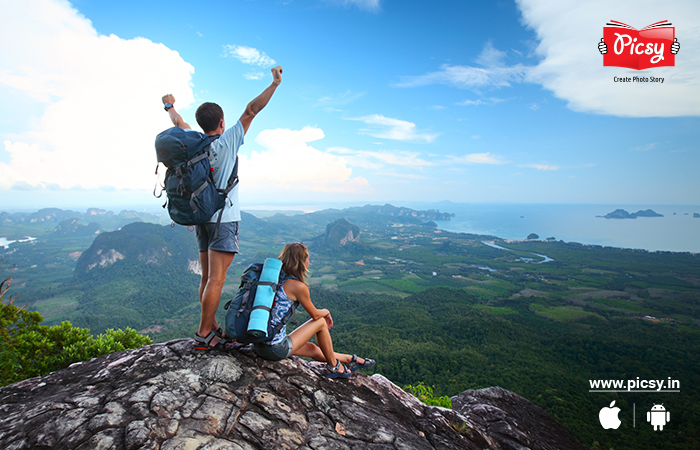 A destination that you've been to in the vicinity of nature or a picture with a beautiful scenic background will raise the bars of your vacation shots. Another option to make your vacation more charming is to get a map of the country printed on it along with the pictures. Highlight all the destinations you went to on the map, and then attach a snapshot of that destination alongside.
3. Travel Canvas Prints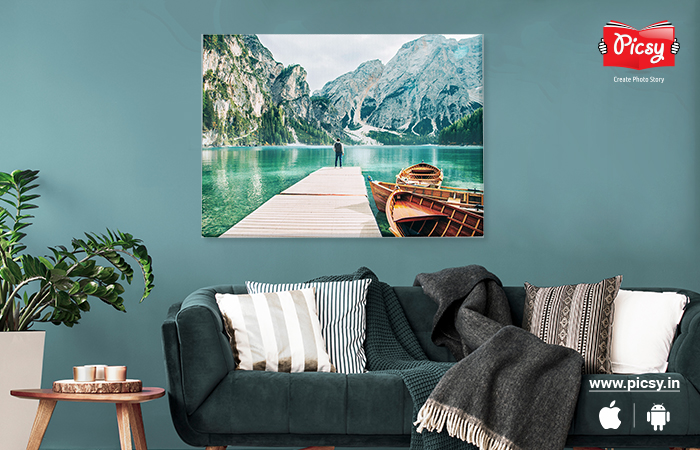 Canvas prints liven your living room, and travel canvas prints liven the moments you enjoyed on your vacation. Hanging a customized canvas print of your loved picture is the perfect way to remind yourself of the great memories. This beautiful keepsake will not only be a unique décor but also will cheer you to go to your next dream destination.
Start with choosing the best vacation picture from your gallery and let Picsy do the rest. It provides you a wide variety of options to select your canvas wrap styles, size, and shape. Moreover, the Picsy app lets you apply your filters and editing options to get the perfect fit.
Read More : Turning your vacation photos into a canvas print
4. Travel Journal Books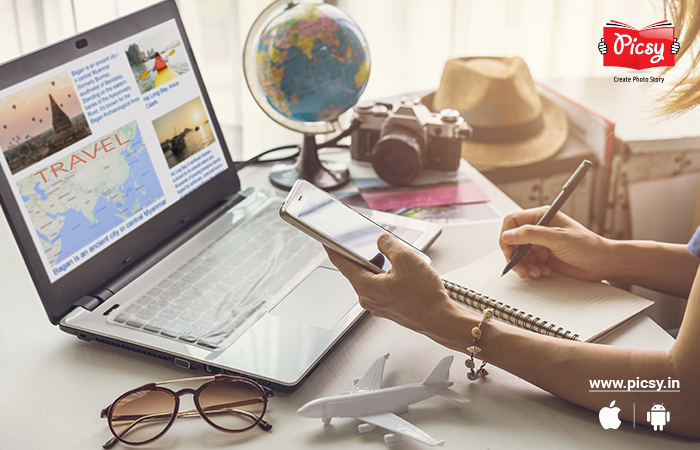 Turn your vacation memories into a book. Put your beautiful experience into writing and make your travel journal book worth the hype. You can select a wide variety of clicks, compile it together, and make a pretty keepsake out of it.
You can also add pictures of gorgeous landscapes and breathtaking panoramas and write down at least one specialization on all of them.
5. Social media post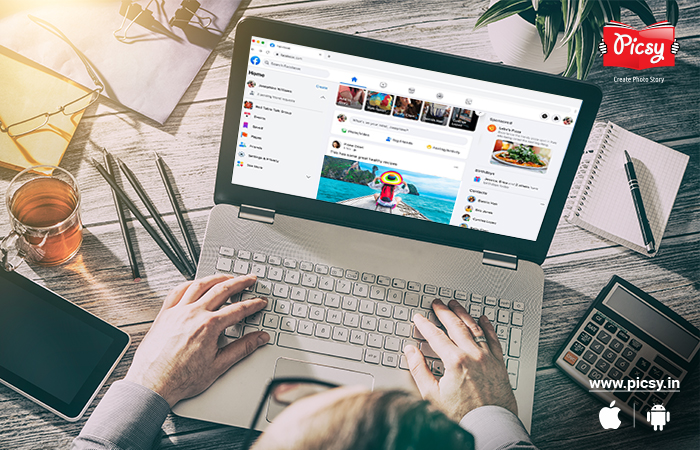 Pick that perfect picture with a scenic background or some of the stunning candids from your trip and post it on social media. It would be the most utmost effectiveness of your vacation photos. You can also add a few hashtags related to traveling or holidaying, through which your picture will get more influence.
6. All in one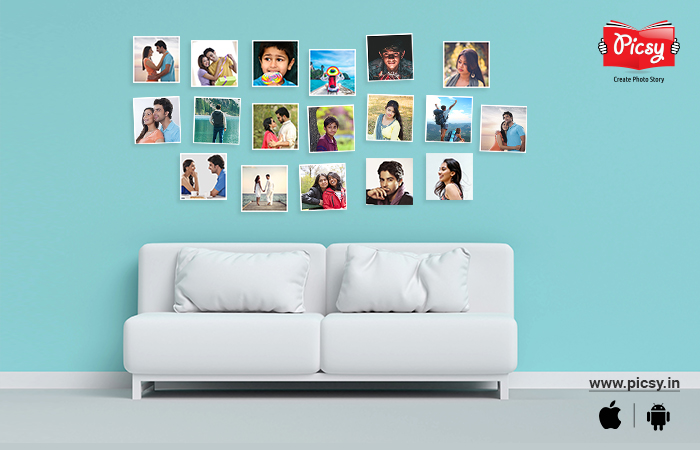 Get all your vacation photos together and make a collage out of them. It will remind you of every destination you went to. So the next time you get into a dilemma of which picture to print or post, creating a collage including all of your cherished photos is a candid solution for you.
7. Travel Photo Calendar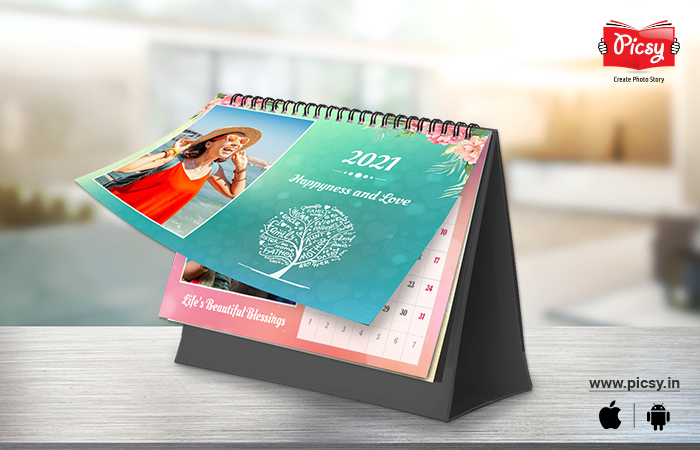 Customize stunning travel photo calendars from Picsy and adore your travel memories forever.
Picsy app proposes you several printing styles that add a premium touch to your pictures. The finish types include Glossy and Matte, with a commitment to premium quality and timely delivery.
Add the minute details of your trip to your journal along with the photographs and relive the adventure every time you open your journal.
These were some of the creative ways to use your vacation photos and shout out loud about the amount of fun you had during the trip. Therefore, run-off your vacation photos into printed photo books Online from Picsy and rejoice in those very moments every time you catch a glimpse of them.
Our photo prints online services will bring your vacation pictures into existence. We craft your Happy-go-lucky moments with love and care. So, get underway; download the Picsy app now and get your stunning keepsakes to deliver at your doorsteps.
Ready to hold your memories in hand?