A Basic Guide to Rolled Canvas vs. Stretched Canvas Prints
September 03, 2021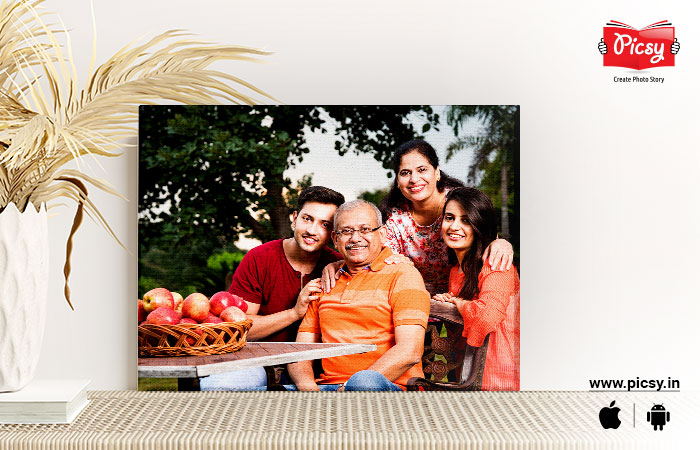 In the present scenario, we have access to many canvases that are used to display the artwork, though the credit goes to evolving technology. A canvas print is an exemplary addition to the home, which displays your memories gracefully. But the most patent question people usually ponder upon is, what is the difference between rolled canvas vs. stretched canvas. Do not worry about it. We have this amazing article to guide you through its differentiation. Let us dive into the understanding of the same.
What are Rolled Canvas Prints?
In the layman language, the rolled canvas print is a canvas that is not stretched on the timber frame. This is the reason why it is less prone to damage and could be rolled conveniently. The only thing to keep in mind while using the rolled canvas is it has to be stretched before displaying. In other words, it is the painting that is not stretched, and you ought to stretch it manually.
Benefits Of Rolled Canvas Prints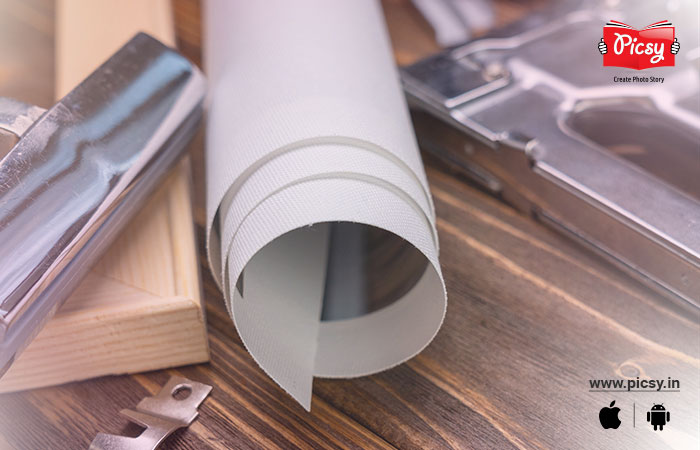 Though there are various types of canvas prints available but people prefer the rolled canvas prints. Following are its benefits which you should keep your eye on.
Quality
The rolled canvas prints are of high quality. Moreover, it has remarkably durable canvas fabric.
Print
It has a print quality that is parallel to that of the regular framed canvas prints. Thus, it is more in demand.
Mobility
It has enhanced mobility, and it can be folded and rolled as per your wish. Along with all this, it gives you the liberty to tackle it according to your choice.
Opportunity
We all like our things to be designed in our own way. It assigns you the opportunity to create your frame according to your choice.
Affordable
Sticking to the budget is an essential aspect. The rolled canvas prints come at a nominal cost.
Transportable
We all like sending and receiving gifts. One of the best things about the rolled canvas prints is that they can easily be transferred as gifts at your dear ones' doorsteps.
What is Stretched Canvas Prints?
The stretched canvas prints are blank prints stretched on the timber frame and are all set to be displayed on the wall. The canvas prints are usually stapled behind the frame. In addition to this, they are covered in a tightening segment to attain the appropriate fit.
Benefits of Stretched Canvas Prints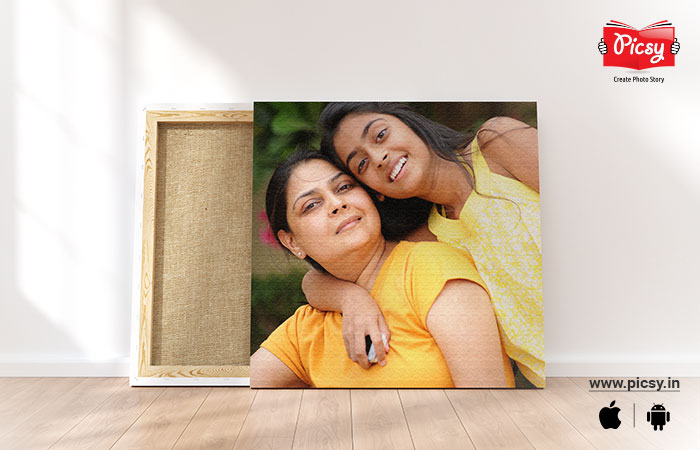 There are a plethora of people who prefer to opt for stretched canvas prints. Let us understand its benefits and why it is so beneficial for people.
Durable
As the printing company already stretches it, the chances of it getting it damaged are reduced. And we all prefer durable products.
Handy
The stretched canvas prints are less likely to get scattered and damaged. And this quality attracts the customers.
Digitalization
Thanks to the latest development in technology, we can create digital prints of a printing company when we opt for stretched canvas.
High quality
You can achieve affordable and appealing stretch canvas prints. And who does not like to have good quality products?
Intact
It is made out of utmost proficiency thus remains intact for years together.
Difference Between Stretched Canvas Vs. Rolled Canvas
Even though both are canvas prints, there is a stark difference between rolled canvas vs. stretched canvas prints. The rolled canvas is an integral aspect of a regular canvas before stretching over a frame. In most cases, people prefer the rolled canvas prints due to the following reasons:
It is quite affordable and way cheaper than regular canvas.
Gives the flexibility to switch over a professional stretcher.
Allocates the opportunity to opt for DIY outlook.
Types of Canvas Prints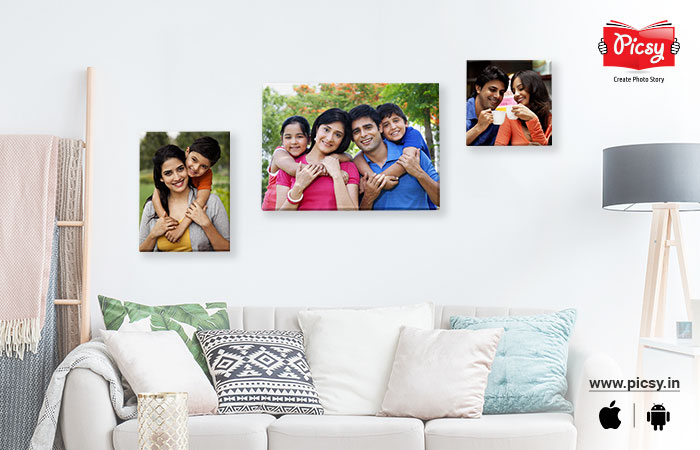 There are various types of canvas prints ideas you can opt for to revamp your personal space. We have chalked down a few of them for you. You can choose at your convenience.
Customized Or Personalized Canvas Prints
These are the prints made from your collection of pictures. You can even photoshop the images.
Single Canvas Prints
Single canvas prints are quite famous as they are basic yet stunning. They are available in many different sizes, which gives the opportunity to have a canvas print for everyone.
Collage Canvas Prints
Upgrade your walls by using collage canvas prints. It is used to showcase a lot of pictures. Collage canvas prints are a feasible way to give life to your walls.
Read More : How to Make a Photo Wall Collage?
Wrapping up
We hope we were successful in guiding you through the benefits of canvas prints. You can follow this guide and attain the best canvas prints as per your choice. There are reliable companies who work 24/7 to ease out your task.
Wondering which company to trust? Do not fret. Picsy is here to rescue you. Picsy proffers mesmerizing custom canvas prints, which can literally make you fall for it.
Download Picsy app and order your canvas prints.
Ready to hold your memories in hand?