Canvas Prints Vs. Framed Prints: Which to choose?
July 3, 2020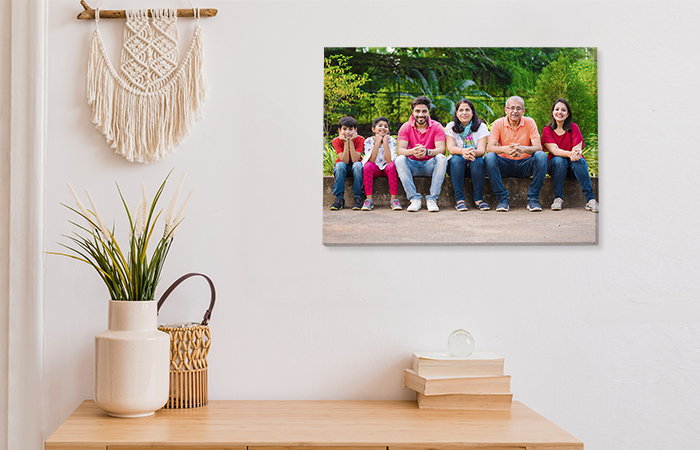 The choice between canvas prints and framed prints is a difficult one. One of the most common customer questions is what exactly are canvas prints and their differences and benefits compared with traditional framed prints.
The briefest answer is that your choice between canvas prints and framed prints should be based on your personal aesthetic and taste, your budget, the décor of your home, and the location where you wish to display your photograph.
Presented below is a detailed analysis of both options, their pros and cons, and why you should choose one over the other. Do remember that a print, whether on canvas or in a traditional frame, is the final result of a photograph, and your choice should include the reason as well as the subject of your photograph.
Framed Prints
Framed prints are the most traditional way of putting a photograph up on display. It most definitely has an aesthetic quality that is quite popular. When printing your photos, you have a choice of paper used, either matte or glossy, both of which provide a professional finish to your photograph. Below mentioned are some advantages and disadvantages of framed prints.
Advantages of Framed Prints:
Traditional aesthetic
Paper prints exhibit more details.
Black and white prints excel on textured papers
Disadvantages of Framed Prints:
Framed prints catch a lot of glare and reflections.
There is an issue with size as larger frames are heavy and can be quite expensive
The frame you choose needs to match the decor of the space where you wish to display your photograph
Personalized Canvas Prints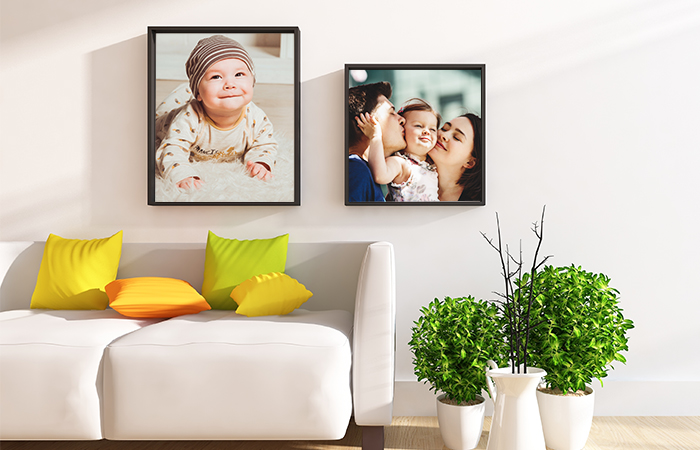 One thing noteworthy about personalized canvas prints is that they look good in all settings, whereas framed prints portray a more sober feel. Canvas prints are a fantastic way to display and show off your photography skills as they quickly become the center of attraction of any space. If you are looking to showcase your picture and combat the disadvantages of framed photos, then canvas prints are the way to go. Canvas prints offer great display opportunities without compromising on crucial elements like detail, textures, richness, and depth of shadows. Mentioned below are some advantages of canvas prints for you to compare.
Some pictures look better on the wall of your home than the wall of your Facebook.
Advantages of Personalized Canvas Prints:
Canvas prints do not have glare or reflections.
You can create huge canvas prints since weight and cost are not an issue.
Canvas prints are frameless, thus providing a much more exciting experience.
Since there is no frame, canvas prints can be displayed anywhere irrespective of the décor.
Multi-panel options are available, thus allowing you to use the display space creatively.
You can now convert your amazing family moments into exquisite canvas prints online.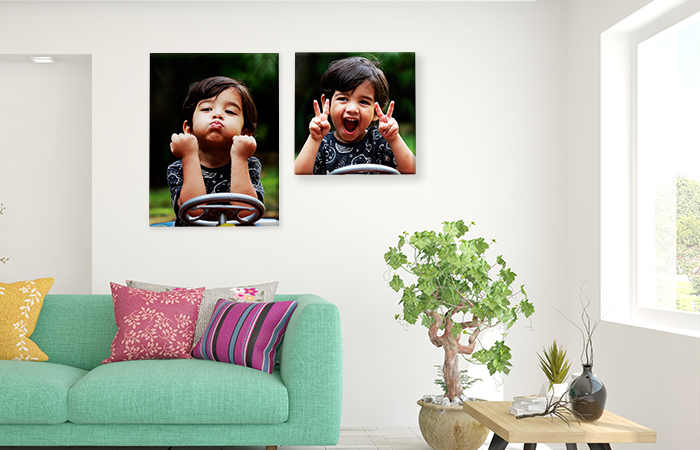 There are a wide range of sizes and finishes available.
Canvas prints a beautiful addition to your home décor.
They make a gorgeous gift for your family.
Canvas prints with Picsy are entirely customizable, so you can get creative by adding text, stickers, and any other elements that catch your fancy.
With Picsy, you can create a mesmerizing canvas print for any occasion, be it a birthday, a wedding, or a holiday.
Read More : Seven Practical Benefits of Personalized Canvas Prints
Deciding on the Best Option
When it comes to deciding between canvas prints and framed prints, it comes down to your taste, preferences, and needs. Canvas prints look great in both home and office settings without compromising on affordability while offering the option to be large and dramatic.
A photograph encased within a beautiful frame is a classic look that will never go out of style if the setting is appropriate. Some photographs look good on glossy paper, while others look good on the matte variant. However, there is a large contingent of customers who love the frameless look of canvas prints and the flexibility of placing it anywhere without bothering about glare and reflections. Customers choose canvas prints because of the flexibility of extensive, panoramic size options and the beautiful texture and burst of colour that a canvas print brings to the display space.
With Picsy, you can choose from our wide range of both canvas and photo print options and rest assured that your output will be exquisite and tailored to meet your needs exactly. If you want to create a beautiful décor item or a keepsake for your home or office, download the Picsy app and get started now.
Ready to hold your memories in hand?