What sets a Photo Book apart from a Photo Album
July 23, 2021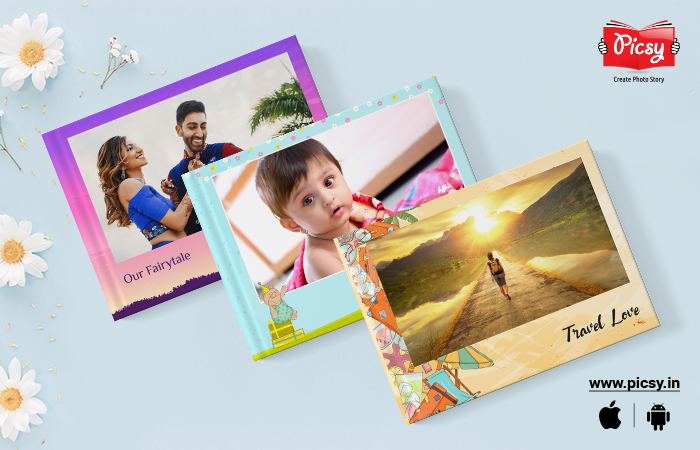 Everyone loves the warm fuzzy feeling of nostalgia, and photos are a lovely way to allow yourself to slip back to the time the picture was taken. But if you truly wish to relive your memories, the sights, the sounds, and the emotions, nothing beats a printed photograph, not even a gigapixel image on even the most high-fidelity screen on the planet.
Printed photos have been around for nearly 200 years, and over time they have only gained in popularity and utility. Every occasion in today's time is incomplete without at least a few hundred photographs. Thanks to the cellphone camera and now the smartphone, taking a photo is simple, fast, and fun. This is why all of our phone galleries are overflowing with images. Scrolling through a smartphone's gallery is fun, but the experience doesn't hold a torch to the emotions that touching a physical photograph can elicit. Thank goodness for Photo Books and Photo Albums!
Some might feel that the above two are synonyms for each other, but in truth, photo books are quite different from photo albums. How so, you might ask? Well, without further ado, let's get to it.
What is a Photo Book?
Photo Books are a lovely way to tell a story and allow you to display your favorite photos simultaneously. In simple terms, a digitally printed photo book has photos printed directly onto the book's pages. Given the magnitude of customization that a photo book supports, they are fast replacing the traditional, 3-ton photo album. From paper type to photo orientation, backgrounds, and other embellishments, a photo book is both the perfect coffee table flip-through as well as your very own time capsule of blissful nostalgia.
What is a Photo Album?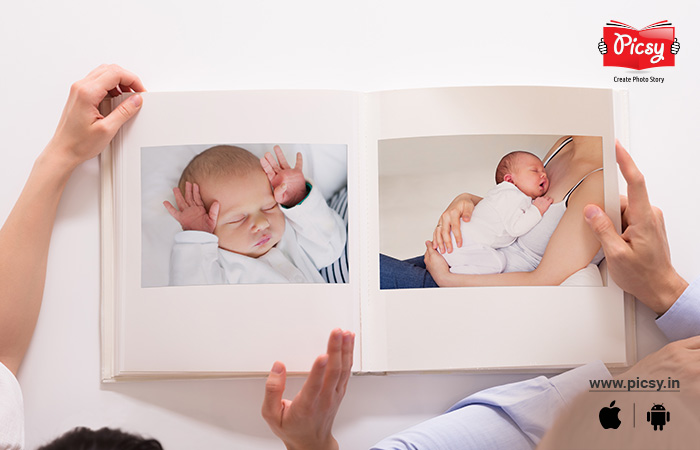 An older cousin of the photo book, photo albums are folders in which you can store your printed photographs. While some might argue that a photo album is far more durable than a photo book, it is also bulkier and difficult to store and handle. Photo albums still hold traditional value, but the simplicity and efficacy of a photo book are helping it in catching up in terms of popularity really fast.
Photo Book vs. Photo Album
Now that you know what each of our contenders is, let's take this to the ring. The first difference between a photo book and a photo album is that while a photo book has digitally printed photos directly printed onto each page, photo albums hold digitally or traditionally printed photographs pasted onto folder pages covered with a layer of cellophane. Therefore, photo books are a lot easier to handle, lighter, and take up less room.
While a photo book is a book of photos printed onto either matte or glossy paper, a photo album is a glorified scrapbook where you store your photos.
The whole idea behind creating a photo book is to enjoy the experience of a printed photograph without the hassle of weighty covers and sticky pages. If you wish to make a photo album of the images on your phone, you would first need to get them printed, then buy a photo album, and after that spend quite a bit of time pasting the photos onto the pages of the album. In the case of photobooks, all you need to do is choose the photos you want in your photo book and send them to the photo book company you choose, and presto, you get a finished photo book delivered to you. The ease with which you can create a photo book also adds to its value proposition.
From your family vacation to a weekend getaway and on to marriages, birthdays, and anniversaries, you can now create a customized photo book for all occasions without having to heave around a tome, the weight of which would make even the sturdiest crane totter on its tracks.
How to make a photo book?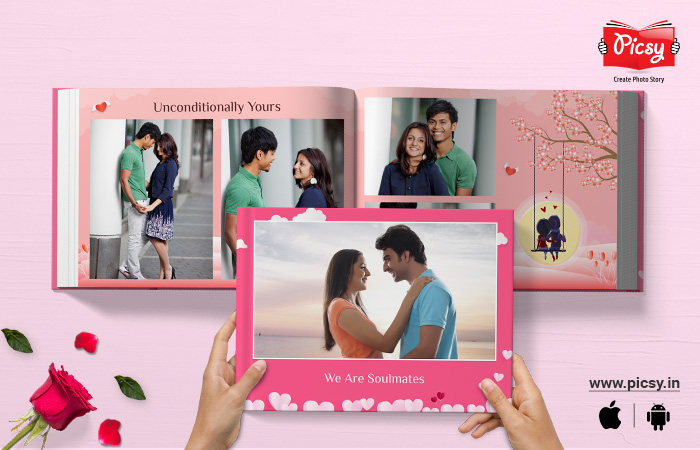 Ah, our favorite part; the sales pitch. If you want to create an exquisite keepsake that doubles up as a super flip through for your coffee table, you have reached the right place. All you have to do is download the App, choose the photos you wish to include in your photobook, choose a theme and a layout from one of our inbuilt templates, or if you want an extra layer of customization, you could create a template of your own from scratch, save your project and send it to us. There you go; that's all you have to do to get a perfect photo book delivered right to your doorstep.
Remember how we said an extra layer of customization? We mean it.You have the ability of customization in terms of photo book themes, embellishments, photo book layouts, text, and stickers, as well as the kind of photo book paper type you want your book to be made of. You could choose a glossy or matte finish for your photo book, each finish with it's own pros.
Choose from our pre-designed themes and Layouts
You can use one of our pre-designed templates and themes. To give you a clearer idea of the themes for creative photo book ideas we have on offer, here's a list.
Birthday Photo Books
Kids Photo Books
Family Photo Books
Travel Photo Books
Love Photo Books
Wedding Photo Books
Classic Photo Books
Friends Photo Books
Portfolio Photo Books
Special Photo Books
Each of these themes has at least five customizable templates to choose from, making sure that the photo book your order is uniquely yours. Trust us, making a first photo book is great fun.
Wrapping up
So there you have it, a detailed (if a little biased) opinion of where a photo book stands vis-a-vis a photo album.
With the ease of handling and storage and a bevy of customization options, photo books are the newer, shinier option. You could create a stand-alone photo book of your travel adventures or create a whole series detailing the magical, ephemeral moments of day-to-day life. From your kid's artwork to old photos of your college buddies and on to special occasions like weddings or anniversaries, Picsy has the perfect printed photo book waiting for you. So what are you waiting for? Download the Picsy app now and have the perfect photo book delivered to your doorstep before you can say 'Picsy.'
Ready to hold your memories in hand?