12 Handy Tips to Flaunt Your Indoor Photography
September 09, 2021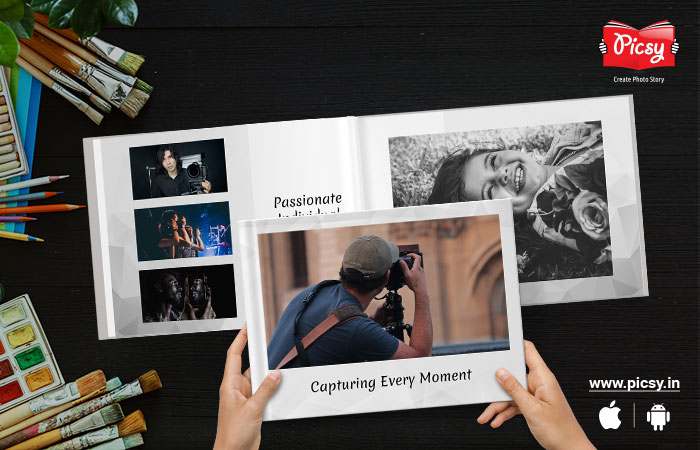 Pandemic has hit all of us, isn't it? And owing to it, the boundaries of our home has bound us within the four walls. But is it curtailing your passion for photography? Do not worry! Now, you can perform indoor photography and utilize your talent. Is it like you also enjoy capturing random objects but wonder how to get that picture-perfect shot? Or are you already clicking in the indoor setting but struggling to attain the professional shots. Do not fret. We have chalked out some handy indoor photography ideas that you can employ to make your pictures stand out. So, without wasting any time pondering how to use indoor photography, let us dive into the article.
What is Indoor Photography?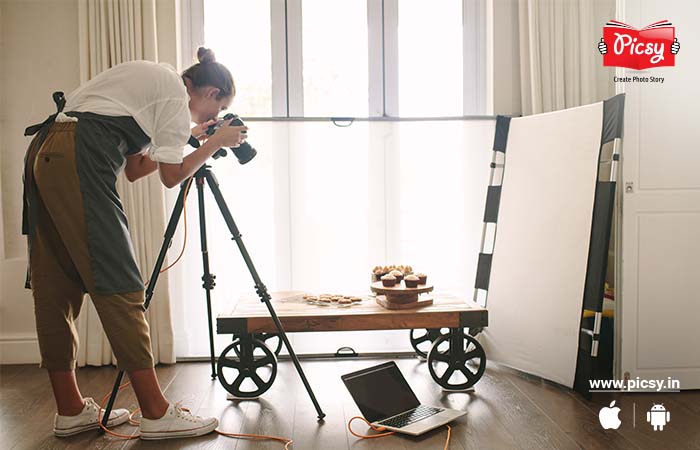 As the name suggests, it is a photographic technique wherein the photos are taken indoors, be it real estate photography or portrait photography. Indoor photos are usually clicked in the indoor setting, be it a house or a building. However, it gets a little tricky at times to manage the exposure of the light, the various objects, etc. That is the reason we have these handy tips to ace your indoor photography game.
Tips to Improve Your Indoor Photography
Follow these feasible indoor photography tips to ace your photography game:
Do Not Stick to Rigid ISO
Be very flexible when it comes to indoor photography. The lighting of indoor photography is quite difficult to manage. So, to click good pictures, you will have to level up your ISO. The standard ISO ranges from 100-200 if you are capturing the photo in bright light. Unfortunately, if you are not getting enough daylight or artificial light, you can also increase the ISO range from 800 to 1000.
Dwell on Details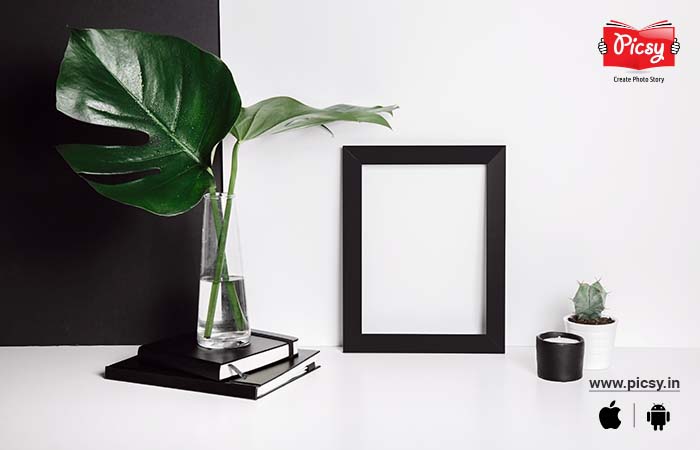 At times, it seems quite difficult to capture indoor pictures when the space is absolutely empty. To compensate for the empty room, you can add a few compositions here and there. And we cannot neglect the fact that most of us do not have a professional studio, where the shoot can take place at ease. That is why we can include the everyday items we encounter in our lives. You can include the most random stuff, such as plants on the side table or the vase kept in your room for ages. All these serve as great props and add beauty to your pictures.
Understand the Shooting Hours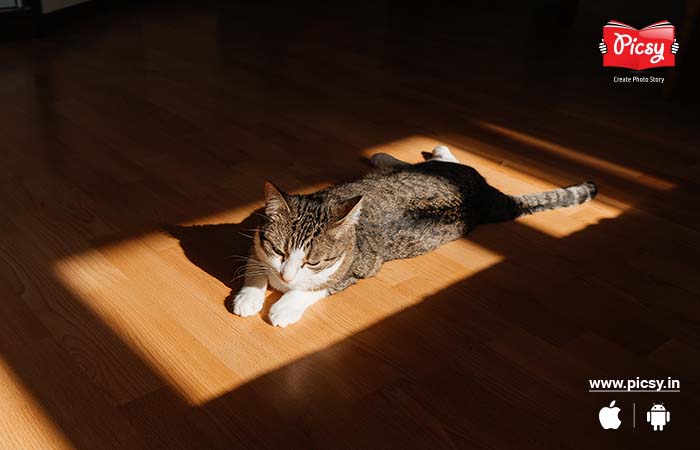 While conducting indoor photoshoot, the natural light is too limited. That is why conduct the shoot during a particular time of the day. Noontime is the most convenient time of the day while shooting indoors. All you have to do is draw the window's curtains and place your subject in front of the curtains. It would give you mesmerizing shots. Another segment is the golden hour. It is the most subtle time to click indoors; it is just right after sunrise or before sunset. During this time, the light is diffused, and you can get your picture-perfect shot. The last segment is twilight. The pictures are beautified when peppered with a pinkish-blue kiss of the atmosphere. Moreover, it also serves as an appropriate background for mystifying silhouettes.
Relish the Room
Every room has some or the other beautifying element to it. The basic walls of the room could be used as classic backgrounds. Scrutinize the room properly, and you will find some or the other elements to amp up your pictures. And if you have a custom photo album kept in your drawer, then take it out and let it serve as icing on the cake. It will add a personal touch to your picture. Try to include such details in your photograph. Do not worry. They are not going to spoil your pictures; rather, they will add beauty to them. Thus, relish the room. Include that satin-finish curtain and flaunt your pose.
Read More : 15 Ultimate Living Room Wall Decor Ideas
Appropriate White Balance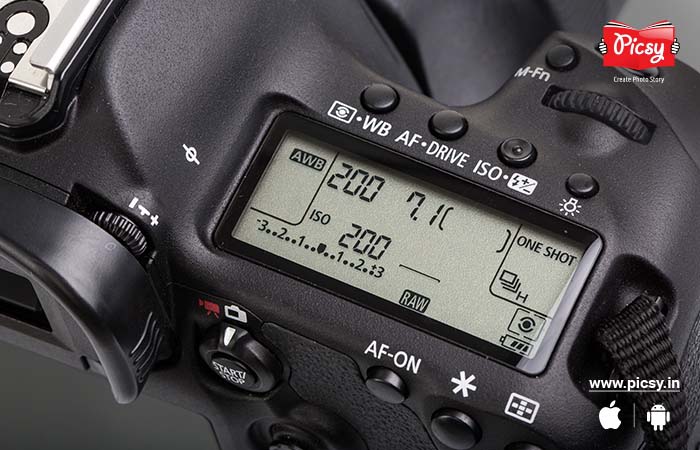 Even though the latest technology cameras are equipped with automatic white balance (WB), it is wise to opt for white balance manually. You can also modify your camera settings for indoor photography to get good pictures. Pay extra attention to WB when the sunlight is not sufficient. In such a case, adjust your white balance to be in line with the bulbs.
Make Use of the Windows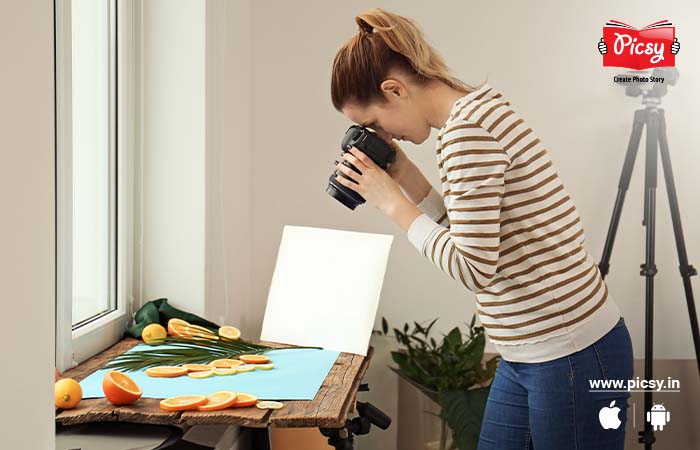 The simplest way to enhance the lighting in an enclosed room is by opening the windows. Do not stress! Just place your subject beside the beautiful view of windows. And the subtle rays peeping through the window are going to make the picture appealing. Ensure that the subject is placed in front of the window, or it will appear dark. Play with the curtains. Make the utmost use of them, and if the sun rays are too harsh, draw the curtains, then click.
Be Careful with the Background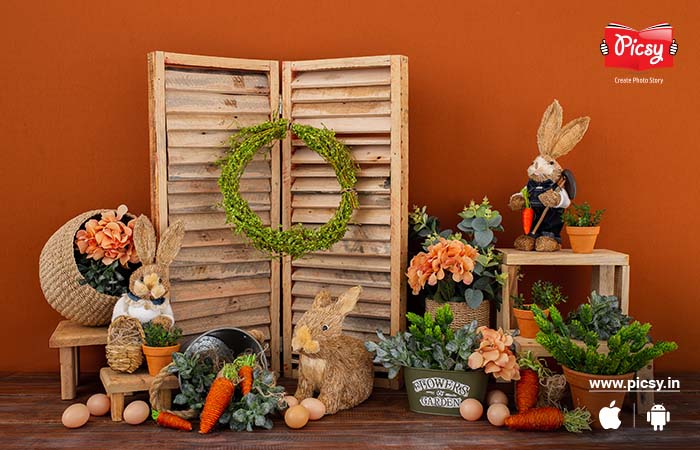 Stick to the basic background when you want to draw the viewers' attention to the subject. The background becomes the backbone of the picture. Withal, it ought to be clean and crisp. And if you wish to emphasize on the background, then narrow down the aperture. The picture tends to stand out when the background is appealing.
Consider the Props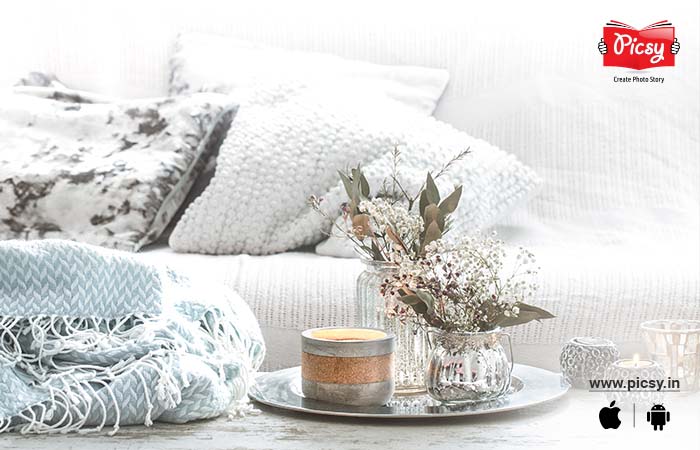 Are you still stressed out about how to take photos inside and make use of props? Relax. You can easily make use of the basic stuff present near you. Be it a cozy blanket, an antique flower vase, or even the comfortable sofa where you spend most of the time relaxing. All these add to the beauty of your indoor photography. But be a little careful while positioning them. Do not place them randomly. Position them properly to attain appealing shots. For instance, a colorful flower bouquet can add that pop of color to your indoor photography. Thus, make use of these basic props and elevate your photography game.
Photo Editing is Essential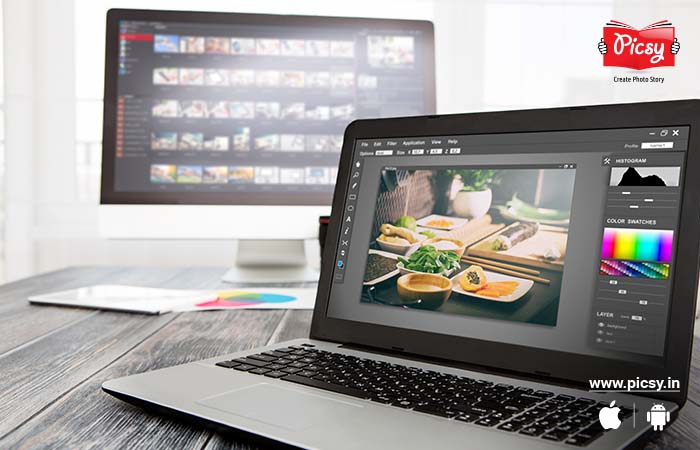 Last but not the least, photo editing is genuinely a very important aspect when we talk about photography. The task doesn't end by clicking the pictures; editing is required to let them be blemish-free and appeasing. Use the following segments of editing to get flawless images. Firstly, permit the profile corrections. It would assist in getting away with distortions in the camera lens. Secondly, enhance shadows as it would make the image better. You just have to level up the shadows slider. Thirdly, add subtle vibrance to amplify the image. Lastly, manage your white balance. Adjust the white balance to get the beautiful picture.
What Equipment to Use For Indoor Photography
Use Artificial Lights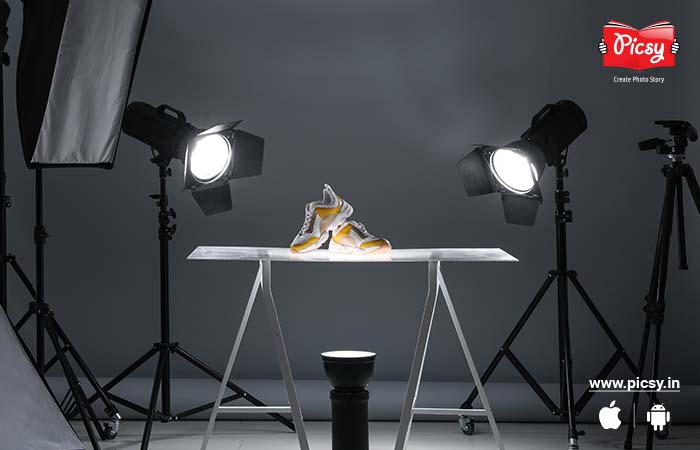 Stick to the basic everyday stuff for your indoor photography. Make use of artificial lights like lamps, table lights, etc. Another feasible way to use artificial light is opting for the torch. Place the torch on the subject and then capture it. It is going to give an illuminated shot. These artificial lights not only brighten your pictures but add depth to your pictures as well.
Use the Reflectors
Reflectors are the most inexpensive ways to fill in the shadows. If you think a lot of expenditure is made and do not want to shake off your monthly budget, you can use artificial reflectors like a plain white sheet or white background. And this way, you can ace your indoor photography at home with minimal equipment.
Use Wide-angle Lens
Create a panoramic view with the help of a wide-angle lens. This way, you will be able to include the subject and the surroundings properly in one frame. A wide-angle lens enables you to create a holistic view of the picture, thereby giving out a great shot.
Tripod
We are nowhere unaware of the importance of the tripod. A tripod helps the picture to remain stable as it does not let it shake off. Moreover, it creates a firm ground and gives the picture seem appealing and stable.
Creative Indoor Photoshoot Ideas
Kitchen Shot
The kitchen is the best place to conduct indoor photography. Take any object, be it a honey bottle or a fresh apple kept in the fruit basket, click a close-up shot. The picture would definitely turn out to be appealing.
Antique Stuff
What is more rugged and vintage than your antique collection? Capture any vintage stuff kept in your house. It would also give THAT nostalgic touch to your picture.
Unfocussed
At times, it is good to be a little unconventional. Be a little unfocussed and click random snaps; your pictures will get a creative touch. Get free and wild with your camera. After all, art defines freedom and what is freedom if you are not spreading your horizons?
Include Pets
Why not include your fluffy friend in your pictures? Click the fun pictures with your pet and flaunt them to the fullest. Let them be the way they are. It would enable your picture to look realistic.
Family Picture
Family always makes everything perfect, then why not pictures? Show your love towards your family and include them in your pictures. The image would undoubtedly be filled with immense love.
Read More : 8 Creative Family Photo Ideas
Wrapping up
We hope that you might have attained a clear idea of how to go about indoor photography. These are the significant photography tips you can use for your indoor photography. You can even conduct these photography tips using smartphone, but usually, a digital single-lens camera is advisable for professional snaps.
Already feeling overwhelmed with the long list of information?
Well don't worry. Picsy got you covered. With hundreds of quality photo products, specially known for its beautiful canvas prints and photobooks, it will help you enhance your photography skills. Do not muse over it. The clock is ticking. Quickly download Picsy and order your customized gifts.
Ready to hold your memories in hand?