How to print photos from phone in a good quality?
December 31, 2020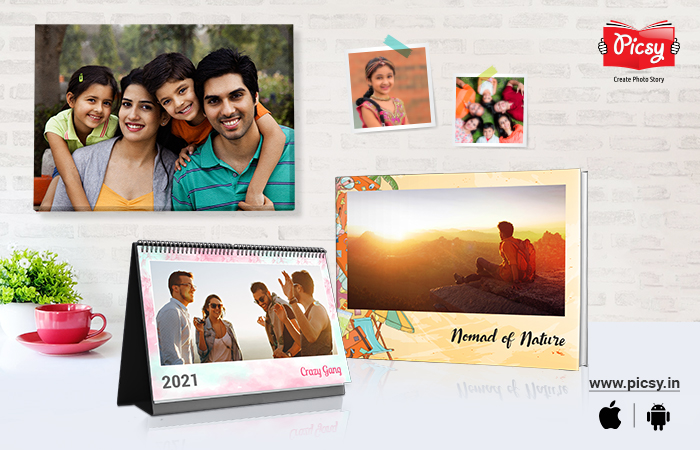 A beautiful custom made photo print not only catches your eyes but also is an ideal gift for your friends or family. A photo print is not a print; rather a frozen moment. Reminiscing the good old days and being nostalgic is one of the major mainstays of one's life. It is the most convenient way to preserve your memories and create your book.
Picsy's wide range of photo print and theme options will make it super easy for you to get that perfect for your wall. It also allows you to add texts to your photos and a personal touch to them. In this blog, we have shown you how to print pictures from the phone without dropping its quality.
How to print photos from phone
Printing photos from a phone is not rocket science or a hectic job. And even if it's, Picsy has made it easy for you and made it hassle-free.
1. Primarily, Download the Picsy app.
2. Click on the login tab if you already have an existing account or sign in if you want to create a new one.
3. Allow the Picsy app to get access to your camera and gallery.
4. Once you are done with that, click a picture or select one from your camera roll to upload.
Steps to print personalized photos
Apart from only printing photos, we have shown you how to customize your photos on the Picsy app. Customizing your photographs will add a personal and emotional touch to them and make them worth the hype. Here are the super-easy steps to get away with the hassle of going to the studio and making the professionals do the stuff.
1. Go to the app and click on the tabs listed (Photo Books, Photo Calendars, Photo Prints, Canvas Prints).
2. Click on "Start Now" and then select the theme from the Picsy app.
3. From the subcategory, click on create and choose the size, finish, and editing options.
4. You are done with editing your pictures for the beautiful keepsakes.
Now you are ready with your customized pictures with the help of Picsy. The next question is, what to do with the prints that you took from your phone? No worries!
Picsy has made it a super easy and less time-consuming way to show off your ecstatic photographs. We have shown you the creative ways to flaunt your printed photos and beautify your home in no time.
Read More : Print Photos from Your Phone- The Perfect Last-Minute Gift
Artistically show off your printed photos
Uniquely utilizing your printed pictures is another side of the story. Show off your beautiful memories with these ideas and rejoice in the joyous memories.
1. Beautify your walls with Custom Canvas Prints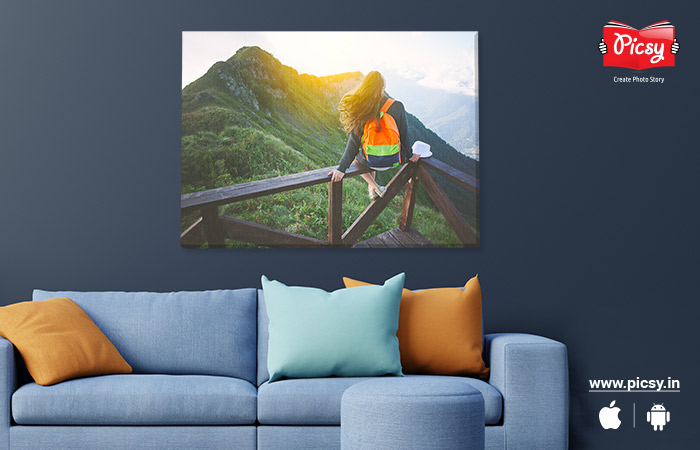 Customize your bedroom wall with Picsy's custom canvas prints and drown in the pool of nostalgia. Its vast selection of canvas size, wrap style, shapes, and finish will help you discover more about your memorable photographs. Our 12-color ink superior quality canvas prints will add a splash of colors to your room.
2. Stunning Custom Photobooks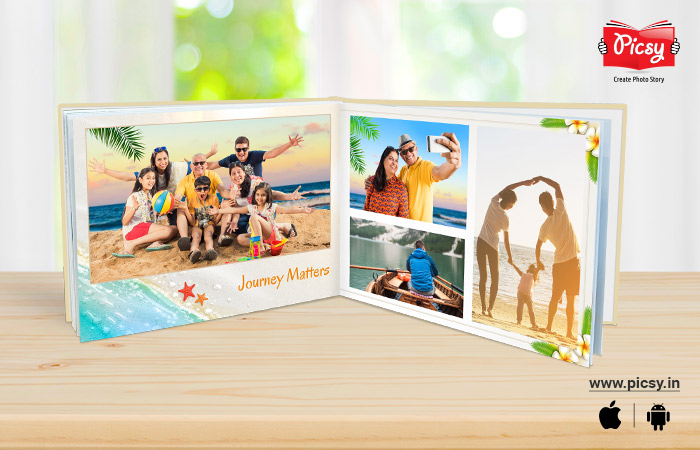 Turn your printed photos into a customized photo book and create a book full of treasured memories. Picsy's wide range of photo book options will make you drool over your artistic walls. Our photo prints online services will make you go in awe of your pieces and make it super easy for you to print the photos from your phone.
3. Printed Photo calendars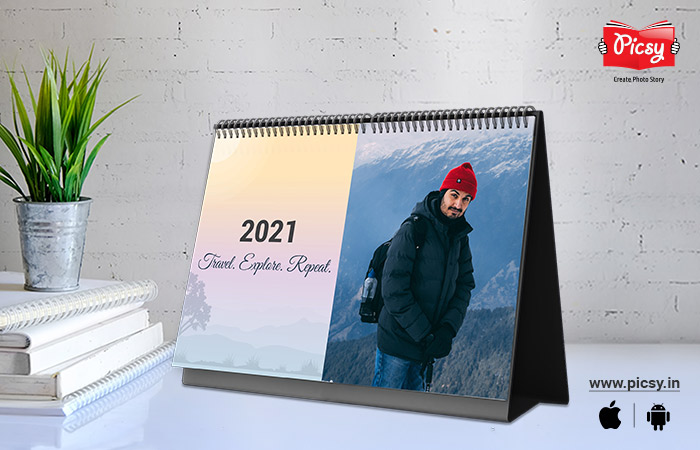 Facebook reminds you of your memories only once every year on the same day. But this printed photo calendar by Picsy will remind you of your fun and happy moments every time you walk past it. To add a personal touch to your printed photo calendar , you can also add the dates, tiny notes, different themes available on the photographs.
4. Charming keepsakes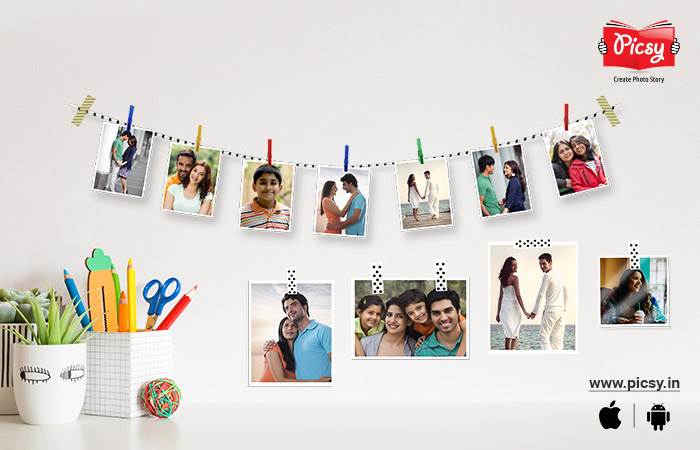 Beautiful couple keepsakes for you to cherish the super special moments. Pick the most candid picture of you with your family or friends, or you can either make a collage out of it and get it printed. You can also check out Picsy's selection of themes, colors, editing options, and we promise you will be in awe with the outcome.
Don't let these memories rot in your phone. Print them on vinyl frames and mount them in your space.
Photographs are the life of any room, and we hope you will not compromise with its quality. Picsy's photo printing services make sure to craft your pieces with love and care and deliver it at your doorsteps as committed. We commit to you a hassle-free and a joyous experience for your home as well you're the keepsakes you want to gift to your family or friends.
We hope your wait is over on How to prints pictures from phone and assure you of our quality prints and superior style and finishes of our pieces.
Ready to hold your memories in hand?