What is a Picture Book? How to Make a Picture Book Online?
May 27, 2021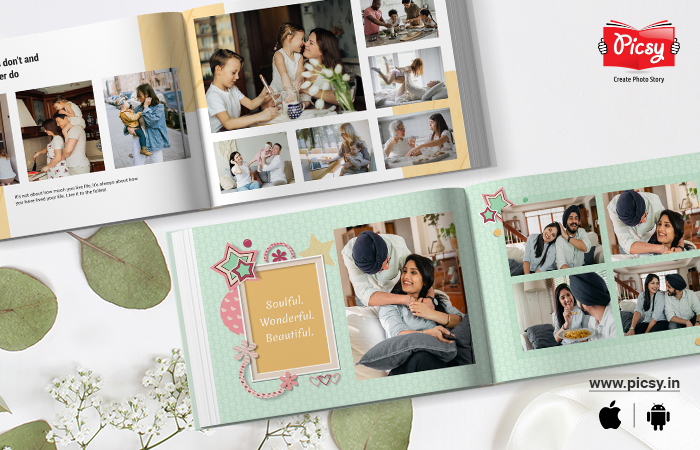 If you are a newlywed or someone who wants to preserve a few sets of photos of your choice, a picturebook is the answer for you. Why? To simply state, as you have tales to tell. But, you must be wondering, "What is a picturebook?" Well, it definitely has something to do with the pictures that is for sure. But what exactly is it? Don't worry, we will explain all about it in this article.
What Is A Picturebook?
A picturebook, also known as a photobook, is something between a photo album and an artist book. A picturebook does not constraints itself with just a photography book. It can be with or without text, putting images in the limelight. It is not a one-person's job but a collaborative work of a photographer, editor, and graphic designer. It can be a portfolio, historical document, or a commercial product. A picturebook is a bundle of pages entangled in art, displaying stories in two-facing pages. It demands to reach only two parameters - independence and art. So, decorate the book the way you want.
If you are thinking, "it is not my cup of tea. Neither am I a graphic designer nor a photographer," then hold on! Creating a picturebook is as easy as falling in love; you just need to spread your horizons and go with the flow.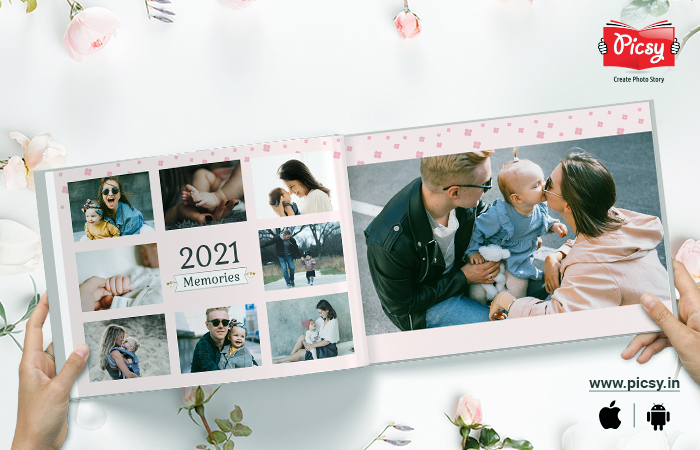 How To Make A Picturebook Online?
With easy-to-use applications, even a toddler can customize a picturebook. It has an extensive radius of templates, which makes the conjunction of the picture book a piece of cake. It is a simple DIY picturebook activity that allows you to have fun while crafting and preserve all the images in a story-telling format. It might sound exaggerated now, but if you explore the steps of how to make picturebook , you will say the same.
Let's check out how to craft a custom picture book:
Step One - Download the application
If you are an iOS user or an Andriod, you can download a preferred custom picturebook application from the Apple Store or Google Playstore. It does not consume much space yet delivers a plethora of services.
Step Two - Explore the application
Before you move on to start creating the picturebook , explore the application. It will help you understand how the application works and how you can proceed and check out what it has to offer to meet your needs. It helps you in making picture albums, canvas prints, photo prints, and the one we are discussing - custom picturebook printing.
Step Three - Choose a theme
We hope you were not thinking of putting your favorite images just randomly, were you? Let's get artsy and choose a theme to set a unique tone for your first picturebook , shall we? No, we are not abandoning you just by saying that; we do have a handful of ideas just for you. Keep reading!
Step Four - Upload images
After choosing 'the perfect' template for your picturebook it is time to upload all the images (not the entire gallery, the images you have selected), and there you go! Four simple steps and done. What did we say? Even you will agree it is easy. Let the app do its wonders and deliver you the perfect picture album.
Step Five - Order
One last step, we promise. After customizing the photobook, close your eyes and place the order. That's all. You will receive your perfect picturebook in no time, which will make your soul smile.
Creative DIY Picturebook Ideas
Like we said, we are here with you till the end. We have four unique DIY picturebook ideas that are easy yet fun to create. No, we will not give you the most common idea of creating a wedding picturebook. We will let you 'choose the road less travelled by,.'
The 'Scrapbook Fun' Picturebook
Remember the first time you participated in your school sports? Or the time when you bunked school for the first time? All these moments in life are special. Be it your first step to your first job, each moment becomes extraordinary when you experience it for the first time. Document all these memories in a scrapbook fun picturebook so that you can recall them often.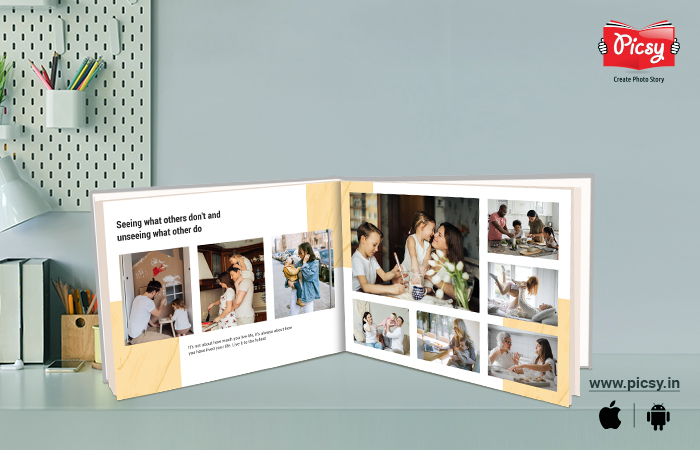 The 'Love-Tales' Picturebook
Love-tale picturebook can be gifted to your boyfriend/girlfriend, fiancé, or your spouse. But, this time we have come up with a fantastic idea of gifting this as a marriage gift. Craft a romantic picturebook that tells the story of how the journey started with your soulmate to how you ended up marrying each other. A worthwhile reminder of how far you've come. It is a beautiful idea to gift this to your partner to recall the silliest and funniest moments of the love voyage before beginning a new chapter.
The 'Colorful Muse' Picturebook
We all have those absurdly funny images which we love to look at and time travel but (let's be honest) will never show any guests; not all things are to showcase. Collect all those blooper shots and create a fun-filled 'that time that...' picturebook, which can never go at the curb. With the colourful muse picturebook template let those silly nostalgic memories come alive each time you flip the blissful pages.
The 'Holiday Hues' Picturebook
Yes, we are talking about the classic travel picturebook that talks about the places you have been. If you are a wanderlust, this sure is a perfect and passionate picturebook idea for you. Feel the vibe of your perfect destinations each time you open the pages of your holiday hues picturebook . Let's turn those travel shots into tea-table memories, shall we?
Let's Wrap It Up!
Now that we have explored most of the aspects of a picturebook, what are you waiting for? Download the Picsy app, choose from the numerous templates that are available and craft a Photobook online . It is easy to download, simple to craft, and a unique way to reconnect with your memories. Preserve those stunning moments with a few quick clicks and done. Download the Picsy App now!
Ready to hold your memories in hand?