The Only Photobook Image Guide You Need To Follow
October 05, 2021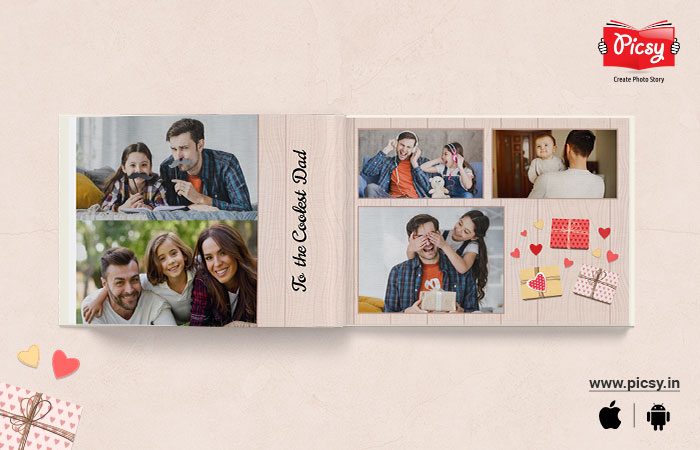 Whether you are a photographer by profession or just a pretty talented person trying your hands on camera, you might get overwhelmed with the choices of images to showcase in your photobook. So, how will you choose amongst the dearest of dear images?
In this article, we will cover exactly that. So that when you flip those pages of cherished memories, you don't regret to renounce the images left in your digital safe.
The Brief Plan to Get Your Photobook Images Right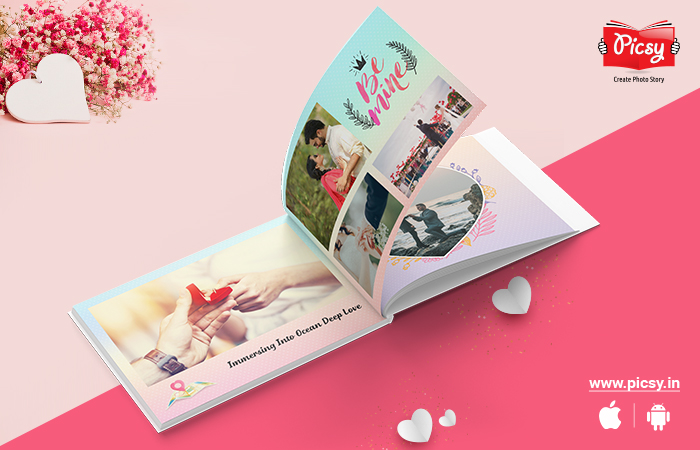 #1 Less is More
Since you want your album to be extraordinary, the process of choosing the images will also be unusual. Don't start by selecting the images you want in your photobook. By doing so, you will end up choosing all of them. Rather start by discarding the images you can afford to lose. It might sound confusing at first, but while following this process, you will fathom its essence.
#2 Format of The Photobook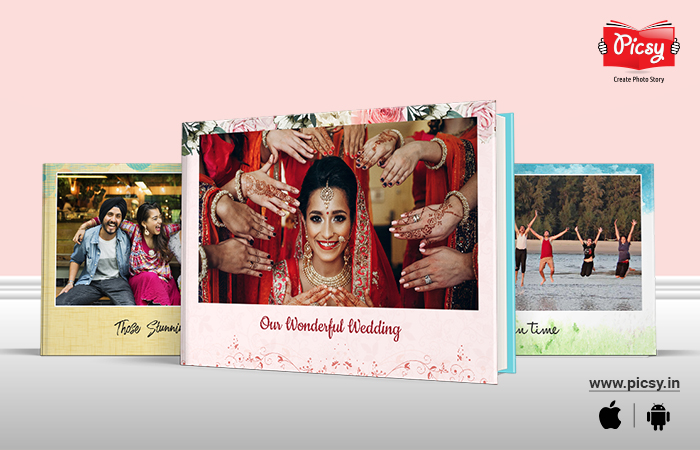 How do you see your photo book - as a scrapbook with some texts and quotes or as a traditional photo album with only images? In case you are aspiring to add text, make sure to choose images that will give you enough white space to pour your heart out. If the image is too compact with many elements, you might end up having a congested photobook, if nothing else.
#3 What Do You Need?
How many images are you planning to cover? Depending on the number of images, you can set many things, be it the timeline, sequence, or genre of the photobook. If you are framing a plan, do not deviate from it. A photobook is no different than solving math questions. With proper equation steps, you can get the right answer (implying a photobook).
#4 Type of Images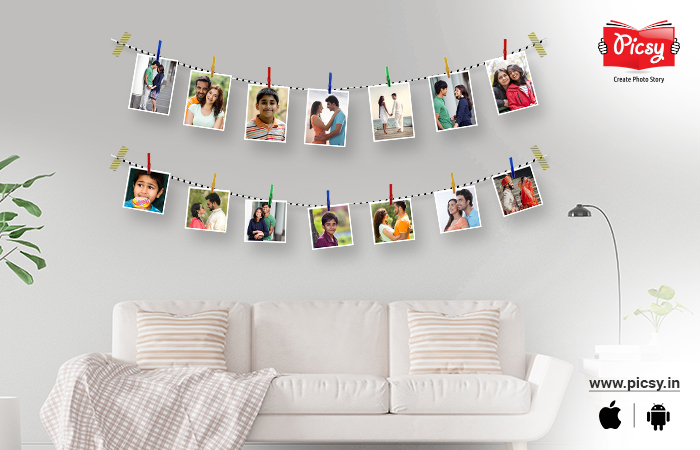 Even the best photographer in the world will have some images in there which aren't their favorite or technically do not follow the rule of thumb. Choose only the images which look attractive to the eye and take you back to the timeline. Because what is a picture if it can not evoke emotions? Select images which are not blurry, are of high resolution, and the subject is in focus.
Blurry and low-resolution images might bring your memories come to life, but if you show it to someone else, they won't be able to relate. Indeed, a photobook is for you, but for you to share with everyone else – it is like a box of sweets. You may buy it, pick two or three from the box but others should enjoy it as well.
Choosing Photos for A Photo Book: The Topics
It is advisable to choose one event at a time. Why? So, that when you want to show your images from that trip, you don't have to lay your hands on all the photobooks to find out. Here are a few photobook images tips that will help you to organizationally segregate the images.
#1 Love Story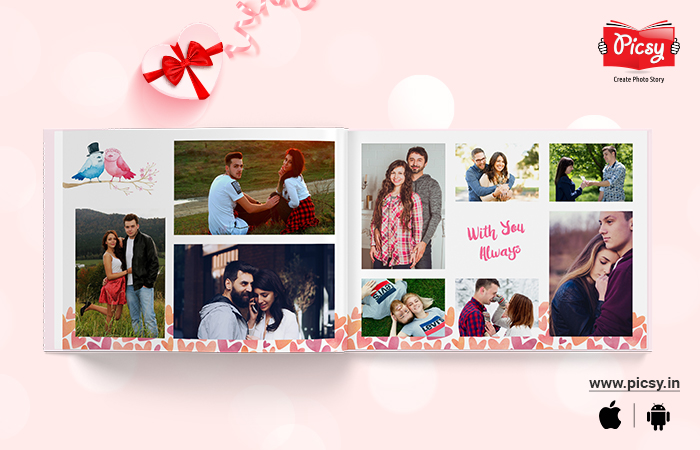 Love stories are one of the most common photo book types that happen to be our favorite as well. Whether it is a mini photo book or a giant size, these picture albums hold the true essence of the affectionate bond that drives your journey. But, what falls under a love story photo book? Can you guess? Well, we will fill the blanks for you.
Engagement Photobook – Engagement is a part of a wedding, we believe. This is possibly the first ceremony before marriage which subtly whispers, "we are together."
Wedding Photobook – Perhaps the biggest day in your life; it deserves a place in a mighty book with elegant decoration to highlight the magnificent moments.
Prom Photobook – The first dance, the first kiss, the first time when you looked at the love of your life so close, and those uneasy butterflies in the stomach. Isn't it something? A few things we never forget, such as our first prom night. Do you not want to treasure your first love story like the sapphire locket from the movie Titanic? After all, it feels nothing lesser than Jack and Rose, does it?
#2 Travel Diary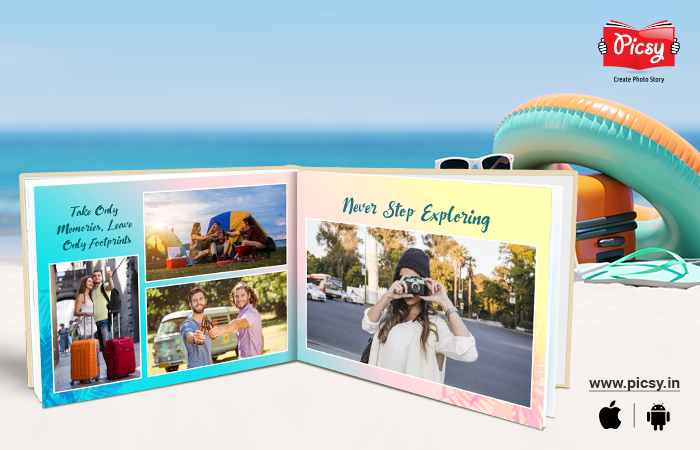 This has to be one of the classic photo book ideas! Who didn't want to imitate Bunny from Yeh Jawani Hae Diwani? Whether traveling to Paris or Paros (neighbourhood), if a tripod and a digital SLR seem to be your greatest companion, now is the time! Preserve all those memories. Because time does not stop for anyone, it passes like water, and one day you will realize, half of your life has been sold to destiny. So, before it's too late, clip those memories. One day, when someone finds your travel diary, they will envy the way you lived.
#3 Recipe Photobook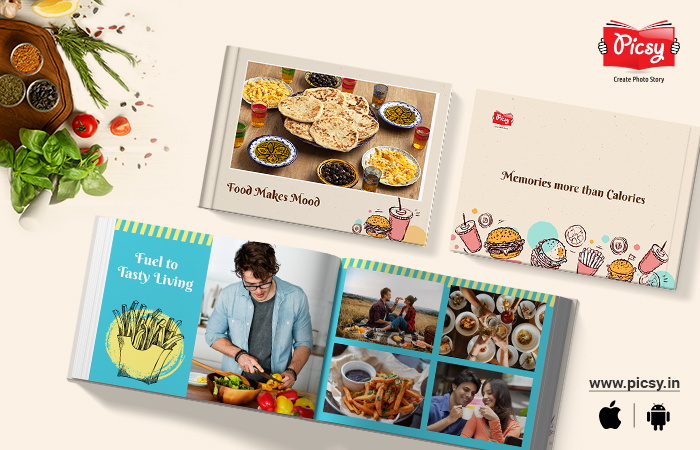 Don't tell me you never thought of it, because this photobook images ideas are THE BEST! Also, why not preserve the family recipes? After all, we are what we eat, right? So get those scrumptious, mouth-watering secret recipes in a place along with some irresistible images in a photobook. It feels nothing lesser than being an author and having a recipe book of your own. If you are a foodie, like us, this idea is going to be a great knock.
#4 Portfolio Photobook
Are you a photographer, graphic designer, or anyone who creates art? It sounds wonderful, doesn't it? 'Someone who creates art. People can create machines, invent stuff, but art is all about emotions. It makes a person a human. That is the one thing, which AI can not take over. They can't fall for the smell of wine cork or fresh dew on a neonate leaf. Nevertheless, showcase your art. Art demands freedom, so don't hesitate to give it a platform.
#5 Friends Photobook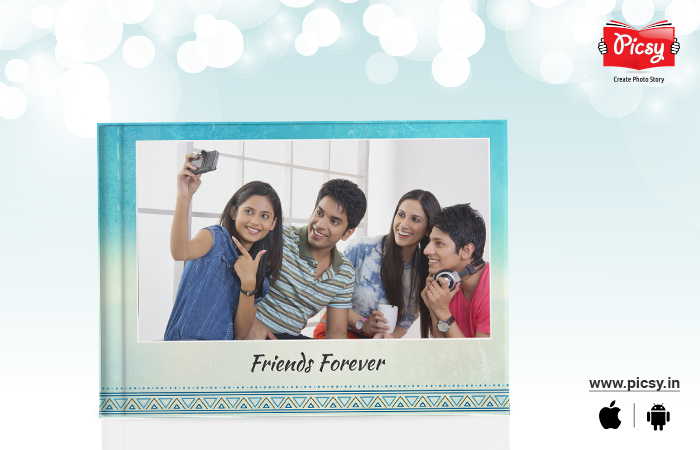 Here we are not talking about the six friends in Monica's apartment who showed and shared with us a new dimension of friendship, but we are pointing at your gang. Are you one of those party-rockers who happens to forget what happened the last night? Grab all those moments and engrave them in a photobook. Believe us, these moments are going to be intolerably nostalgic, and you will miss them forever. So, why not with a photobook, you travel time for a bit?
Read More : Unique photo gift ideas for your Friends and Family
It doesn't end here. Now that you have figured out the theme of the photobook, you must know how many pages a photobook can afford or how many pages you require. Let's get into a brief understanding.
Pages of a Photobook: Detailed Guidelines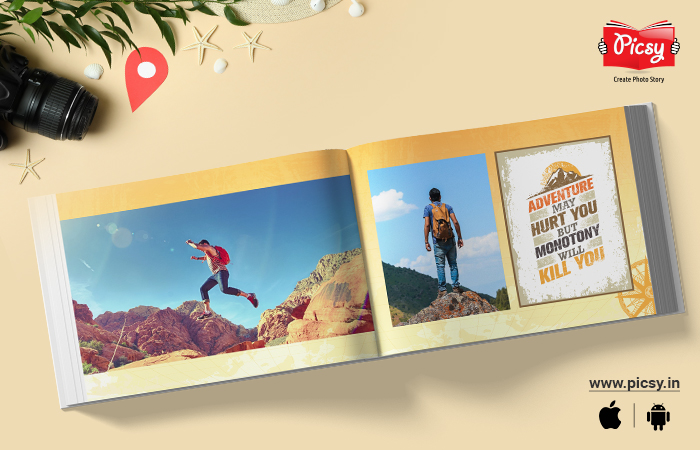 It ranges from twenty to three hundred, so it depends on the number of images you want for your photobook. Was it a short trip, or do you want to frame your D-day? D-day is a long event, you know it, it can get quite overwhelming long at times. So a photo book for your wedding day has to have the maximum number of images. In contrast, travel images for photo books are usually sleek until it's a world tour.
The guideline does not end here. Now that you know the number of images and the theme of your photo album, you have to contact thebest online photo book maker. You wouldn't want to compromise with your mighty bundle of memories, would you?
However, if the photobook maker doesn't provide you with the templates, you can check out our photo book layout tips we have provided below:
Photobook Layout Guidelines:
A few eye-catching tricks for photobook layout segregated according to the theme.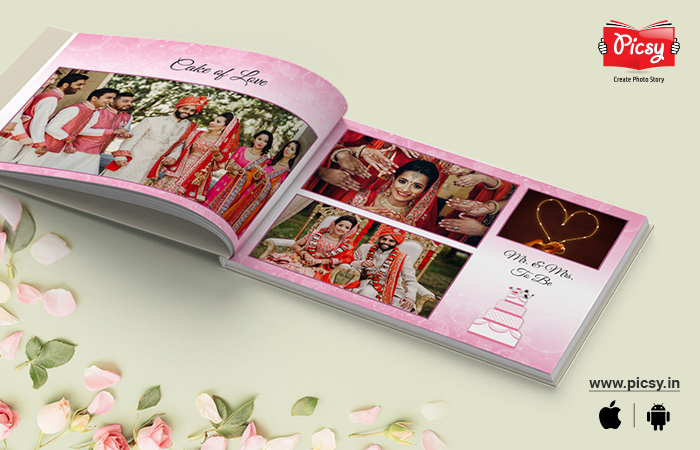 i. Wedding Photobook – For a wedding photobook, the font should be cursive and elegant. If it is an Indian wedding, try combining the colors red and golden. It looks gorgeous. If it is a Christian wedding, you may use the colors white and green.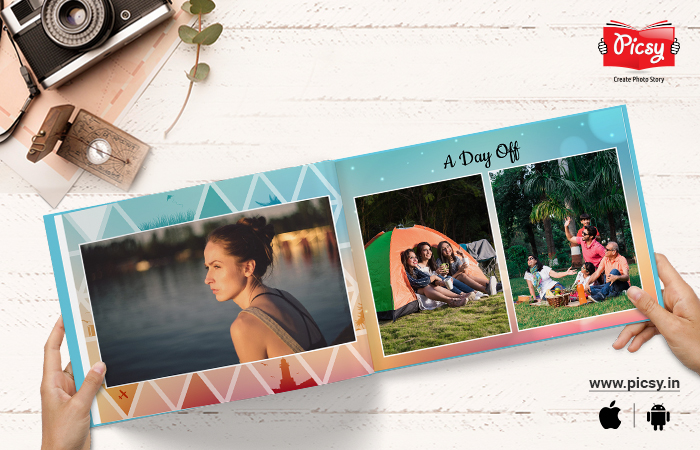 ii. Travel Photobook – While printing photos online, you can also print the roadmap of the place you have visited. It shows the real madness of traveling the world. Believe it or not, it actually helps in planning the next trip as well. While identifying the map, as you also get to know the names and grip of a few places that are remote and unventured. So, when you print out those travel memories, don't forget to draw the maps in your mind palace.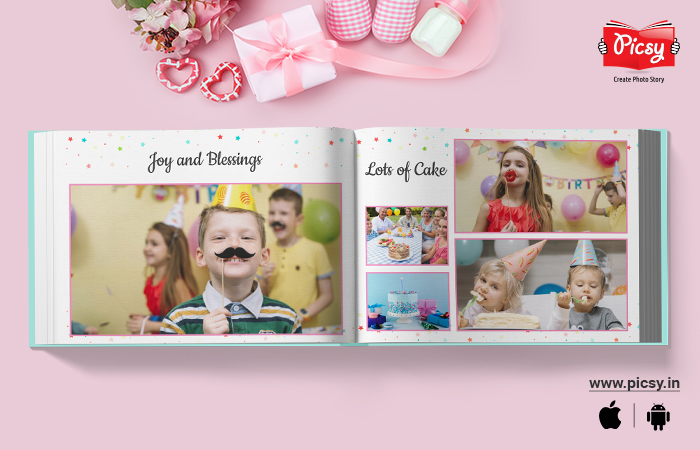 iii. Child Photobook – If you are one of those parents, who want to preserve each and every moment of the apple of your eyes, add cartoon clipart in the photobook. It not only gives a childish feeling to it but also builds a sense of innocence.
Conclusion:
There you have it; poured all our secret photobook guidelines. Whether the layout, theme, or pages, while creating the photobooks online, the extensive process may make you feel drained and done. But hey, behind every successful (and beautiful) matter, there is hard work merged like a shadow. So, you got this! All you need is an experienced photo maker.
You know what? We can do it for you! Just download the Picsy app on your mobile from the digital store, send us your images, and relax. Leave it on us. We have hundreds of free templates. Select ANYONE you want or suit the best for your photobook, and let us serve you with an awesome photobook. Are you still reading? Download now!
Ready to hold your memories in hand?