Decorate Your Home & Office With superior quality Canvas Prints
Sep 13, 2019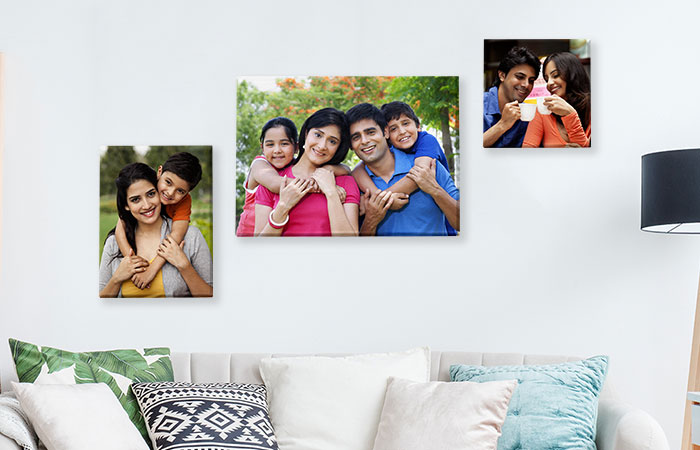 Walls are the frontrunners when it comes to decorating your personal or professional space. We're not talking about the Chandelier or designer POP where ceiling is the winner. If you are determined to decorate your space with cost effective but creative measures, you should go with minimalistic approach. What comes under minimalism category?
Remember, painting the wall is not the only smart option to give elegance to your home or office. There's something beyond that you were missing out. How about seeing the best moments of your life every day right on the wall? No, no, projectors and television set are far from your guess.
Let's not make you wait and reveal the magician's code – It is Canvas Prints.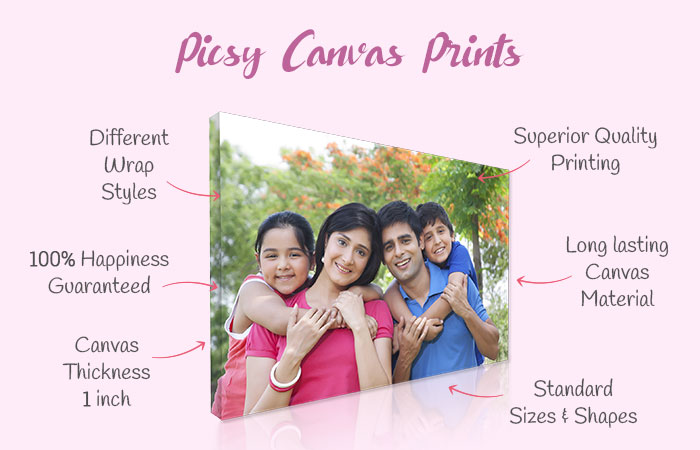 Visualization has the power to create a roller coaster in human's brilliant brain. Canvas prints of your favorite photos would exactly do the same. Your personal and professional space are two places where you spend most of your time. How wonderful would it feel if these places are filled with fulfilment?
Undoubtedly and inevitably, Canvas Prints are the best photo products to hang on the wall. It's like a showpiece but affordable and adorable. Hang it above the sofa set or television, in the kitchen, dining room, bedroom or hall, wherever you have it, positive aura will resonate.
Did we tell you about the long-lasting quality of the material? Did you know that Picsy Canvas Prints will also be your happy moment's reminder? Please note
Clear your doubts of canvas prints being sold ready-made. A big NO.
Picsy offers customized and superior quality Canvas Prints. All you have to do is-
Download Picsy App
Select 'Canvas Prints' from Menu
Choose Your Favorite Photo
Select Desired Size and Shape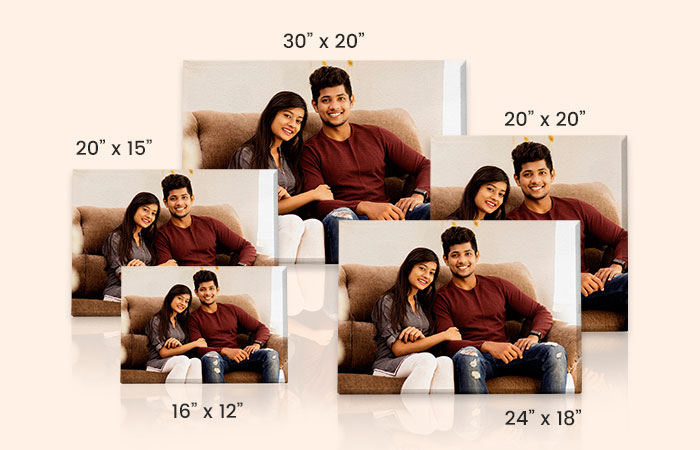 Edit and Adjust Photo
Apply Filter (if you wish to)
Choose Image Wrap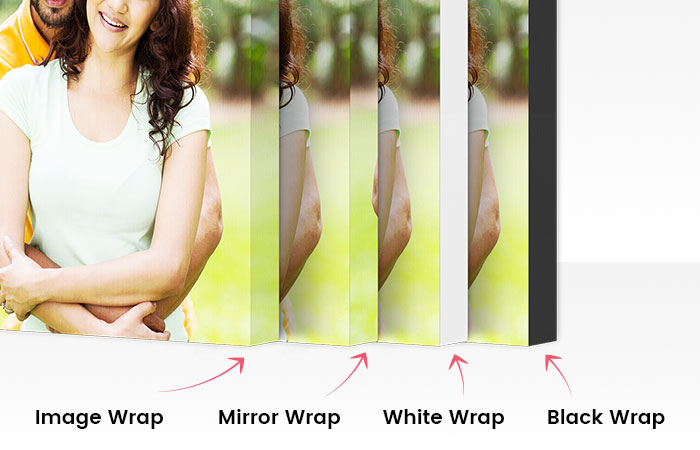 Preview and Order
Isn't it easy-peasy? Creating a premium quality personalized canvas prints with Picsy App. The new, upgraded, enhanced and easy-to-use Picsy mobile app has everything a user desires. Picsy Canvas Prints are delivered at your doorsteps within just 10-12 working days.
The best part? Picsy's introductory offer gives you Flat 20% cashback on Canvas Prints. This is an offer you can't refuse, come on, admit it!
What are you staring? The offer is real and now. Surprise your beloved, gift your parents, shock your friends (crazy and best) with high quality and durable Picsy Canvas Prints.
Adding more feathers to the cap, Picsy always reward new and regular users who help us share our memory-maker photo products.
Ready to hold your memories in hand?