How to Celebrate Your Baby's First Birthday Differently
September 04, 2019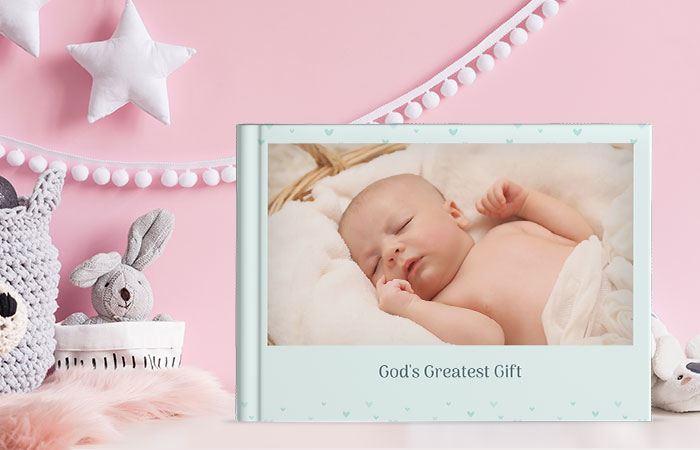 So your baby is here! What an amazing joy and pleasure,
Make some room for this priceless treasure.
A darling newcomer whose smiles are more precious
Than silver, diamond or gold.
Cherish this miraculous time; the excitement and wonder
That a new baby brings louder.
Sent straight from heaven, came an angel to love at night
And wrap my arms around real tight
It's been a year already and you are still perplexed how fast the last 365 days have gone. Your new born baby will just turn 1 and you have all the amazing reasons to make the birthday special.
Celebrating your baby's first birthday is challenging because it is certainly going to be better than making cards, or buying favorite toy and other props. Before we say or start anything, let's know this: It's not a single day's task but it's worth remembering for years.
What Better Than Creating Cute Photo Book?
No, no, we aren't talking about old fashioned baby photo album from your neighbors, friends or family with no designs or vibrancy. Say adieu to those old printed books. This is 2019- Picsy Perfect Time.
Watching your little footprint grow is full of overwhelming moments. Encapsulate entire first year of your baby and recreate a beautiful storytelling experience with Picsy Personalized First Birthday Photo Books.
There are plenty of wonderful moments that you don't want to miss. We know you are a busy parent short on time. Don't worry! We understand that and we care about you. Here are few smart and impressive tips for making the perfect Picsy Photo Books. (Just remember that you have got enough reasons to create it)!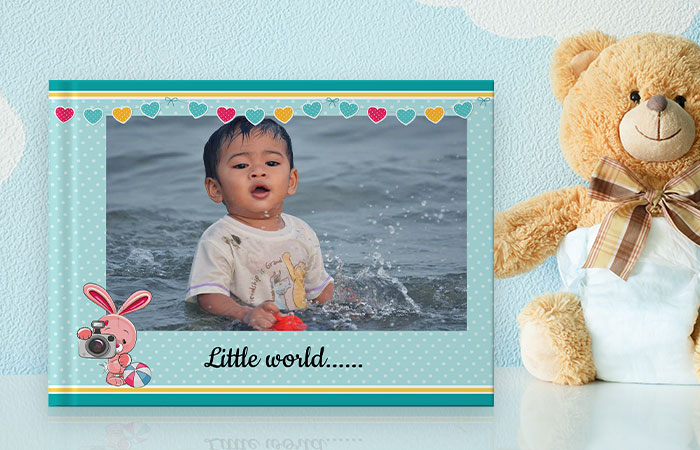 Organize Your Baby's Milestones & Memories
Years go by, tinkling memories don't. Deciding new baby names, baby's first steps, tooth, vacation, taste of food, trip to hill station are all special moments to hold on forever and make the incredibly cute milestones of their life. Those memories are ineffable and incomparable. Want to convert those moments into elegant and cute birthday photo album? Follow these tips:
Download Picsy App, Explore 50+ Birthday and Kids Themes, and Filter Out Your Favorite Baby Photographs.
Less is more when it is about creating a creative baby photo albums. Picsy themes are specially designed by experts. Go month wise. Organize page wise.
Time Capsule
A whimsical and modern styling Picsy Personalized Baby Photo Books is a mix of blush pinks, cool grays, lemony yellow layouts that perfectly fits the timeline of baby's growing years. These extra-ordinary cute moments may seem trivial, but when time flies by, this printed book will hold a charming place in your heart.
Include little details of your little one like their weight, time of day, who was present at their birth, the change of face during 12 months, their evolving. No matter how tiny you think it is, be sure to incorporate it.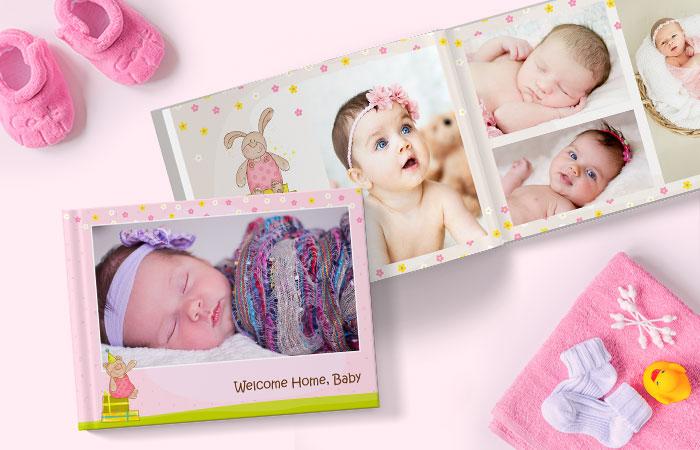 Pen Down Your Feelings
You have so much in your heart and soul to pour it out. Write it on a paper. Click it, upload it as a photo. Even a small poem would express the abundant love you felt during these initial months.
This is not about words. When you will read it 10 years down the line, you will cry happy tears. Don't settle with just one poem; write as many as possible as your infinite love for your baby deserves hundreds of it.
The printed photo book with the mix of real letters would add extra-emotions. Certainly!
Treasure for Years to Come
Remember that first draft is always raw and you have to recheck, re-edit and reconfirm the already prepared photo book. The best thing about making baby photo albums is that the photos in it speaks for itself.
For the years to come, you have to first upload all the photos of your baby's first Diwali, Christmas, Navratri, Holi, Janmashtmi, Ganesh Utsav and many more.
Picsy Birthday Photo Book will become your priceless treasure for the decades to come.
Too many photos in your desktop and not in mobile?
Easy peasy, with Picsy app you can upload all your photos from desktop too. That sounds interesting and convenient.
PS – Download Picsy App right now; we are offering huge discounts on Birthday Photo Books.
Ready to hold your memories in hand?