CANVAS FLOATING FRAMES: THE ULTIMATE GUIDE OF 2022 FOR BEGINNERS
Last Updated : Sept 28, 2022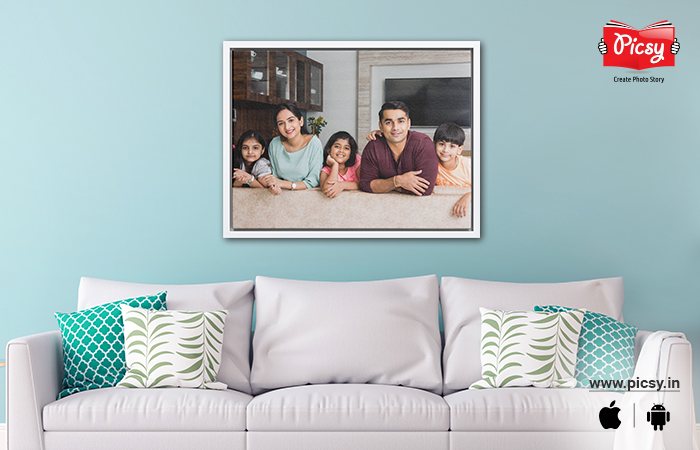 Do you want to know about canvas floating frames? I will tell you all about it. But if you want to know if you should buy it. Please, don't waste your time reading the blog just get one! They are an awesome addition and cannot be compared – whether you mount them in your house or office. They are classy and durable and dictate an artistic statement. But what is it exactly?
What is a Canvas Floating Frame?
Speaking of its details, the canvas is often hung on a wooden frame with canvas wrapping around the edges. Sometimes it may give you a little incomplete feel to it, but it also adds a character, I would say. However, if you feel it looks incomplete and drawn out, Floating Frames are just the perfect alternative. You can hang them up anywhere, and they'll be perfectly framed in your bedroom, bathroom, and in all of the different places, you might want them.
The most beautiful part about floating frames is it gives a 3D look. Let's talk in detail to understand its look and structure or how you can use it.
What Do Canvas Floating Frames Look Like?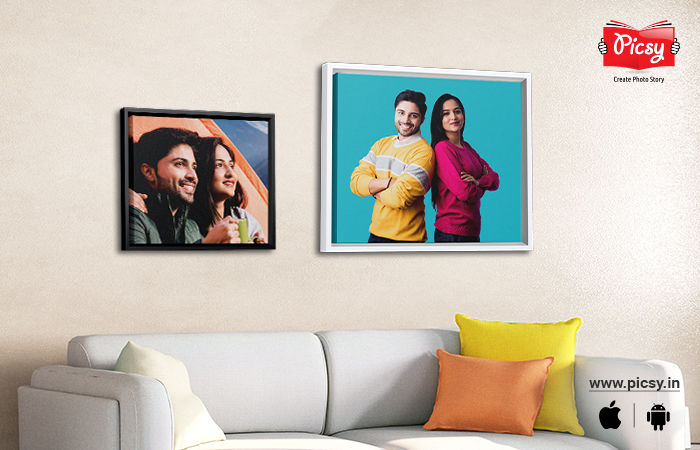 From the front, the frame appears thin and is deep enough on the back to accommodate stretched canvases. Canvas floating frames are a type of frame that comes with a back and a front panel both. These frames allow the artwork to be stretched over them, keeping a gap on each side, making the artwork look like a floating piece of art.
The floating canvas frame is a great way to add a touch of elegance to any room without the cost of a lot of furniture or any home decor items. You may think that canvas floating frames are so simple since they look minimal, but in reality, they are made with many different materials and can be used in different settings. Of course, I will come to that, too, and hopefully, by the end of this article, you will be able to figure out what your space is calling for.
How Can You Make Your Own Floater Canvas Frame?
If you are wondering how to order canvas prints, for that, you need a quality service provider. My personal recommendation is Picsy. Download the photo product app and choose the images you want to print. After deciding on the images, upload the images on the app, choose the size of the canvas floater frame, personalize, preview, and place the order. Ordering one is really just that simple; however, you may get stuck on choosing the sizes. Hence, keep reading.
Want to get to the right platform to create your canvas floater frame? Download Picsy App!
Choosing the Right Canvas Floating Frames Size: How to Do It?
There are several options to choose from. Like these are the floating canvas print sizes that Picsy offers:
| | |
| --- | --- |
| Category | Sizes |
| Small | 10x10, 12x12, 16x16, 12x16, 16x20 |
| Medium | 18x24, 20x30, 12x36, 20x20, 30x30, 36x36 |
| Large | 14x42, 24x36, 36x46, 30x40, 40x40 |
Now, how will you know which size would be best for your wall decor? Well, for that, take a measuring tape and measure the wall where you want the floating canvas frame. Now you need to choose a floater canvas frame that is smaller than the size of the wall. But not too small. If the wall measures about 40X52, get the 36X46 floater canvas frame.
What Are Canvas Floating Frames Made Of?
Canvas floating frames are made of canvas, which is a material used in the textile industry. The frames are then coated using a material (the material varies from company to company) to create a barrier against moisture and stains. The canvas is then stretched over a metal frame or wooden frame and stitched on the edges. The canvas is then attached to another frame with a row of snaps creating a 3D effect.
What Are the Different Designs of Canvas Floating Frames?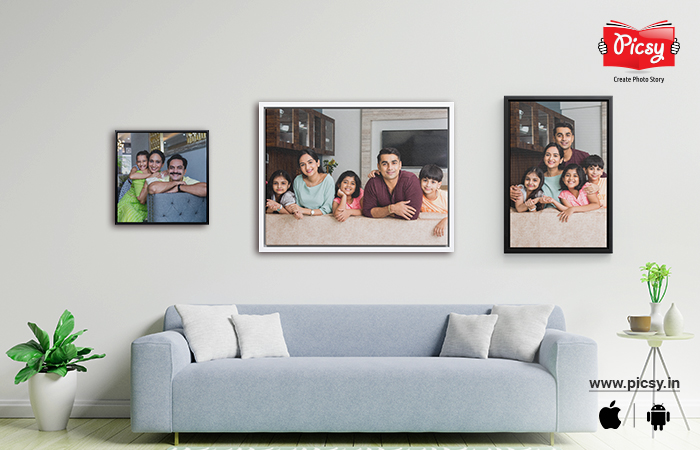 Anniversaries, family events, and other types of celebrations frequently feature canvas floating frames. They can be created from many elements that vary in terms of color, size, and appearance. They are usually made of fabric, but they can also be made of wood, cardboard, or plastic. The frame is typically rectangular and made out of a type of material that is sturdy, such as wood. The fabric is then sewn to the frame and is often printed with a design that complements the occasion. Speaking of which, here are a few ideas:
1. Marriage Floating Canvas Frame : Since the Canvas Floating Frame gives the appearance of a 3D layer, a picture of your marriage will give you the feeling of reliving the D-day again and again.
2. Travel Floating Canvas Frame : Traveling gives us new experiences that are beyond compare. Keep those memories alive with durable and classy floating canvas frames.
3. Birthday Floating Canvas Frames : You can create wall art for your child's each year birthday with floating frames. Seeing how your kid grows every day is a wonderful idea. Wall art to cherish every year.
Don't let these memorable events sit in your storage. Get floating canvas prints and give them life !
How Do Standard and Floating Frames Differ From One Another?
A canvas floating frame is a type of picture frame that is made of a canvas that is stretched over a metal frame. There are many different types of canvas floating frames, including those that come in a variety of colors and designs. The canvas floating frame is typically supported by a wooden or metal stand. The canvas is what makes the frame float. The metal frame keeps the canvas stretched out, while the stand keeps the frame straight. The canvas floating frame can be used to display artwork and photos, as well as mantel decorations.
What Are the Advantages of Floating Canvas Frames?
For mounting large canvas artworks, floating frames are perfect. When mounted utilizing floater frames, our canvas photo prints with high-quality picture ink, with their fine details and brilliant colours, are granted a refined, more sophisticated aspect. This is due to unlike typical frames, which mount artwork through the back, masking the print's sides, floater frames attach canvas through the back, leaving the entire print visible.
This can be quite helpful, particularly if the print has characteristics that users do not wish to be covered, such the signature of a celeb or zoom in portrait. The canvas art or print seems more intriguing to look at once it is framed since it appears to be floating in the frame as well.
Why Would You Use a Canvas Floating Frame?
The point is, why should you not when it is beautiful, not heavy on the pocket, and durable? It is an unquestionable home decor that makes the whole space look alluring. And the 3D feels to it? It is remarkably attention-grabbing. The gap between the canvas frame from the image in the middle creates an illusion of your dear memories floating in the air. But, even if you are convinced, where should you get it from?
Picsy: The Choice #1 for Canvas Floating Frames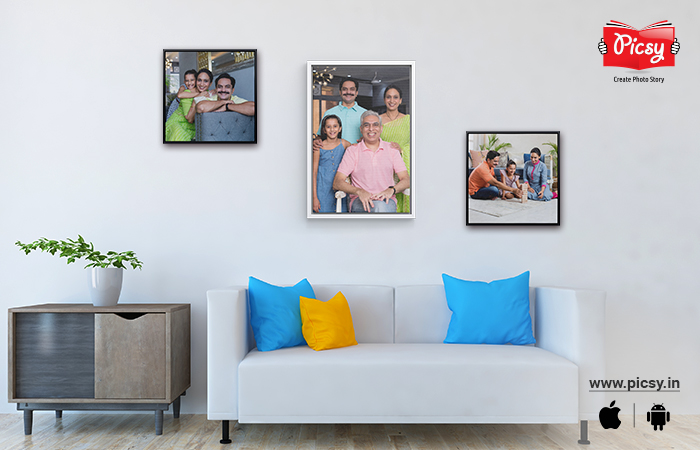 Picsy is the #1 choice for all your canvas floating frame needs. Whether you're looking for a canvas floating frame for your home or business, Picsy has you covered. Picsy makes it easy to find a canvas floating frame that's right for you. All floating frames are designed to be clutter-free, which means you won't have to worry about storing anything when it's not in use. Even better, the frames are durable, termite free, dampproof, and the best part? They create with love. So, get the bulk of positive energy home.
Ending Our Guide on Canvas Floating Frame Here
Canvas floating frames are made from canvas stretched over a frame. They are a popular choice for many people because they are affordable and easy to assemble. These frames are also a great option for those who are looking to buy a new piece of art that they can easily hang on their walls. Are you one of those? Then download the Picsy app already. What are you waiting for?
And don't forget to check out the other photo products, either. They have a lot to offer, from photo album online to acrylic prints. What is the best thing about them? Every product of Picsy gives you the option of customization. Ain't that just amazing? Get started with your orders! Download the Picsy App now!
Ready to hold your memories in hand?