Classy and Affordable Floater Frame Ideas You Need to Know
November 18, 2022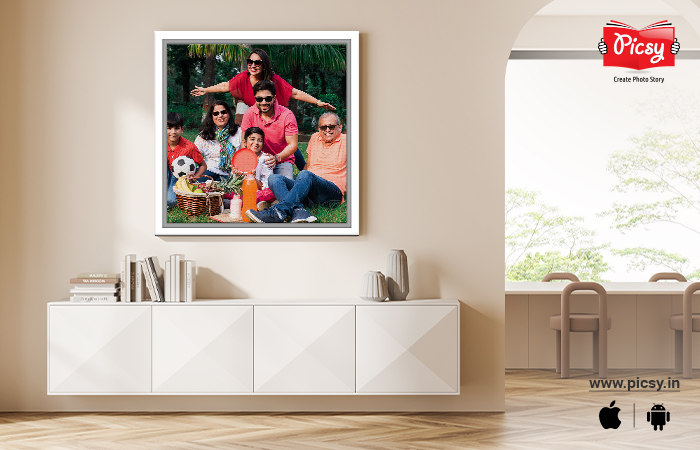 If you are looking for an innovative and modern way to display your canvas artwork, then look no further than canvas floater frames! They are a unique and stylish way to display your artwork or memories, and they are becoming increasingly popular in-home décor.
There are many benefits to using floating canvas frames, including the fact that they are very versatile and can be used in a variety of different ways. They are also quite easy to install, using basic mounting tools such as a hook.
If you are unsure about how to use canvas floater frames in your home décor or what is it exactly, then read on because this article is just right for you!
What is a Canvas Floater Frame?
Artworks that are painted or printed on canvas are shown in floating frames. Photographers and painters are particularly fond of this frame design. The word "canvas floater frame" refers to the additional space around the canvas that might give the impression that the artwork is floating. The picture held inside the floater frame is kept in a very secure environment, and it frequently enhances the artwork by giving it a three-dimensional appearance.
How Do You Decorate Your Home with Canvas Floater Frames?
Adding a floating frame design to your home décor is a great way to add a touch of elegance to any room. Plus, they're easy to install and can be done in just a few simple steps. Here's your guide to floating frames (I know you were thinking):
1.Then, calculate the size of your canvas, adding a few inches to each side.
2.Next, spread a small coating of adhesive over the canvas's back (or you can use hooks, too).
Pro tip: You can also look out for Acrylic Photo Prints if you are looking for a sleek décor.
And if you are looking for how you can print it, you can do it in three simple steps: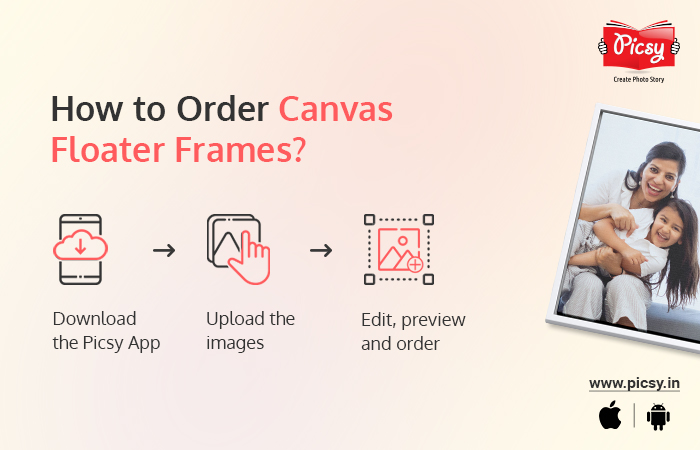 1. Download the Picsy App.
2. Upload the images you want to print on the canvas floating frames.
3. Select the right size, preview, and place the order.
Classy Canvas Floater Frames Ideas for Home Décor
Now that you know how to order and mount floater frames, let's check out how you can decorate your space with a few floater canvas print pro ideas.
Canvas Floater Frame Collage Story
A canvas floater frame is a great way to display artwork and photographs in any room of your home. These frames are perfect for displaying artwork, family portraits, and even holiday decorations. You can use them indoors or out, depending on the weather conditions. But the idea is to keep many in a place creating a story.
Preserve your beautiful memories with Canvas Floating Frames. Download Picsy App to Get Started!
Add Elements to Your Floating Frame
If you want to create a unique look for your canvas floater frame, consider adding some decorative elements to make it stand out. You can add a picture frame, a mirror, or even a small vase filled with fresh flowers.
Minimal Canvas Floater Frame Shelves
To keep your canvas floater frame looking classy and Nordic, keep the area decluttered and use glass shelves to keep them. It is a great alternative to Acrylic Prints kept on work desks.
Curtain Backdrop Floating Frame
Another idea for decorating your canvas floater frame is to hang a piece of fabric over the top. Hang the fabric over the back side of the frame and then tie it down with string. This gives the appearance of a curtain rod.
Quotes Home Décor with Floater Frame
If you have a favorite quote or saying that you would like to share with others, you can easily do so by hanging a framed print of it. Prints are inexpensive, and they give off a classy feel to any room. Whether a simple Vinyl Photo Frames or floater frames.
Wooden Edges on Canvas Floating Frames
If you want to spruce up your canvas floater frame even further, consider adding a few pieces of wood trim around the edges. Wood trim adds a rustic touch to any room and makes your canvas floater frame look more expensive than it actually is.
Coloring Near the Floater Canvas Frame
If you want to change the color scheme to match the rest of your décor, consider painting the entire area near the frame. Painting the place gives it a whole new look and helps to bring out its true potential.
Old English Floating Canvas Frame
If you want to make your canvas floater frame extra special, consider adding a candle holder to it. Candles are a classic addition to any room and help to set the mood.
Add Some Spark to Your Canvas Floater Frame
If you want to add a little bit of sparkle to your canvas floater frame and make it shine, consider placing a small amount of glitter inside the frame. Glitter is a fun way to add a little bit of bling to your canvas floater.
Gifting Canvas Frames on Holidays
If you want to dress up your canvas floater frames for Christmas, consider wrapping them in festive paper. Wrapping your canvas floater frame in colorful paper creates a beautiful effect and makes it look like a gift.
Don't let these ideas sit in this article. Implement them and make your house look beautiful. Order a Floater Canvas Frame!
Storing Your Canvas Floater Frames While You Are Not at Home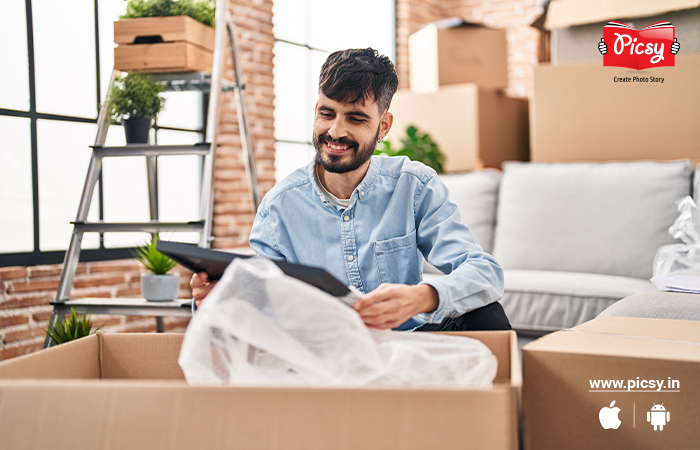 If you want to protect your canvas floater frame from getting dirty, consider covering it with a sheet of plastic wrap. Plastic wrap is cheap and easy to find at any store. Just cut it to size and slide it over the frame.
Or, if you are keeping your canvas floater frame behind a wall, consider putting a thin layer of plasterboard on the backside. Plasterboard is a simple material that comes in different thicknesses and colors. It's easy to store and also does not clutter the space in the house.
Did You Decide Yet?
In conclusion, canvas floater frames are a great way to display your photos and add a personal touch to your home decor. They come in a variety of sizes and frame colors to suit your needs. Picsy offers a wide selection of high-quality canvas floater frames at an affordable price. What else it offers? Other interesting photo products!
Starting from photobooks to calendars, you will find it all. Before leaving the blog, give Picsy App a chance and browse through the products. Trust me; it is going to be worth it! Happy Picsy-ing.
Ready to hold your memories in hand?