Stunning Engagement Photo Ideas to flaunt your love
January 13, 2021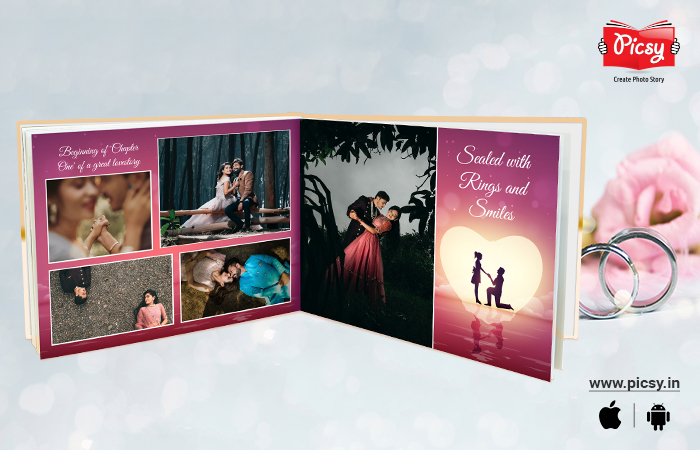 "I said, Yes!" is the most memorable phase of one's life. Deciding on forever is a challenging task, but at the same time, it is the feeling out of this world. It takes a lot to do that, and more than that, it takes a lot to get your engagement photo shoot done.
Let's get it straight, nobody is a pro at posing, and everyone has to put in the effort for that perfect photo. Especially when it comes to Indians, it's one of the challenging tasks because it takes a lot to carry yourself with all the heavy accessories and dress. Therefore, Indian engagement photo ideas include attractive yet hassle-free poses for them to have themselves well.
Look for your inspiration from these engagement photoshoot ideas and get started with preserving your love on paper. Once your shoot is completed, make sure to preserve the pictures with love for all your life; we at Picsy ensure the warmth of love with our beautiful keepsakes.
Best Engagement Photoshoot Ideas
1. Into the woods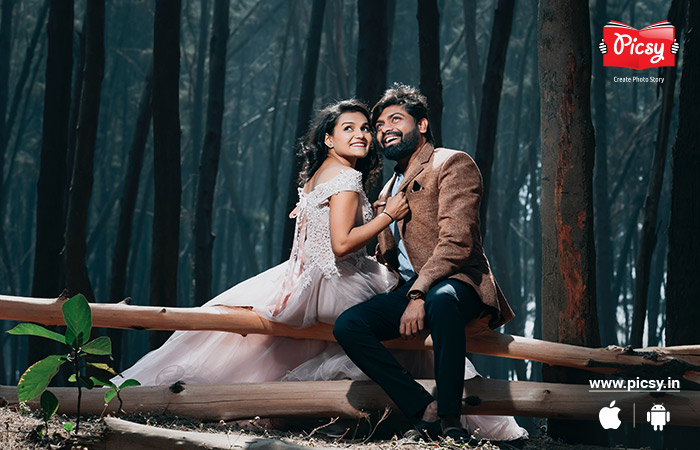 A shoot away from the concrete jungle, in the vicinity of nature always seems fascinating. The lush green and beautiful landscapes add a magic touch to your pictures. You will have a refreshing and quality trip together in the scenery along with your Engagement Photoshoot done.
2. A beautiful setup at home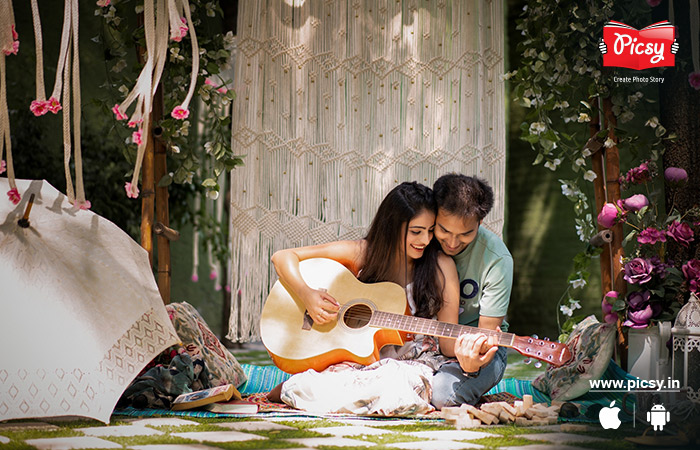 If you cannot move away from your engagement photo shoot, you can create a beautiful set up at your home. Or you can also hire a good event planner or a decorator for your photoshoot.
Just decide on a theme and make that happen. The best thing about setting up the backdrop at home is you can create everything as per you. The theme, the props, dressing gets more comfortable, and also zero traveling.
3. A romantic shoot on the beach
A long walk side by side, holding hands and feeling the essence of shoring waves; nothing can beat this combination of a good time. Take along the photographer with you on the beach and get your romantic moments captured.
A shoot on the beach is one of the most romantic yet sporty ideas for an engagement shoot.
4. A fun session in the kitchen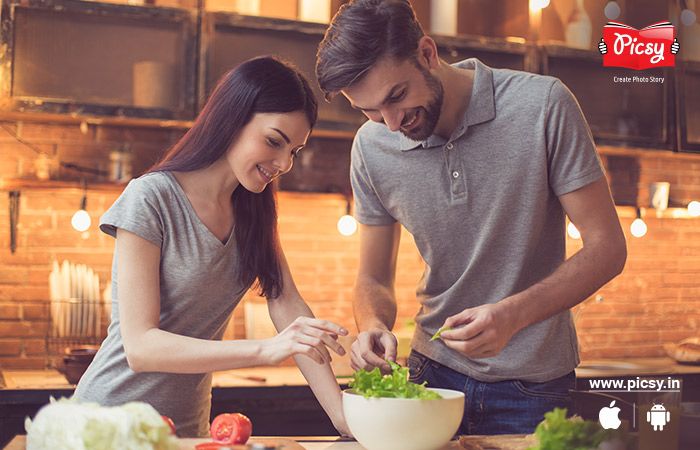 It is one of the easiest and fun Engagement Photoshoot Ideas. You can set a backdrop or make it happen into the real kitchen. Playing with the props and kitchen components, baking together, and much more, all of it looks so reflective and alluring. A shoot in the kitchen will highlight the chemistry of you two like never before.
5. An adventurous one into the mountains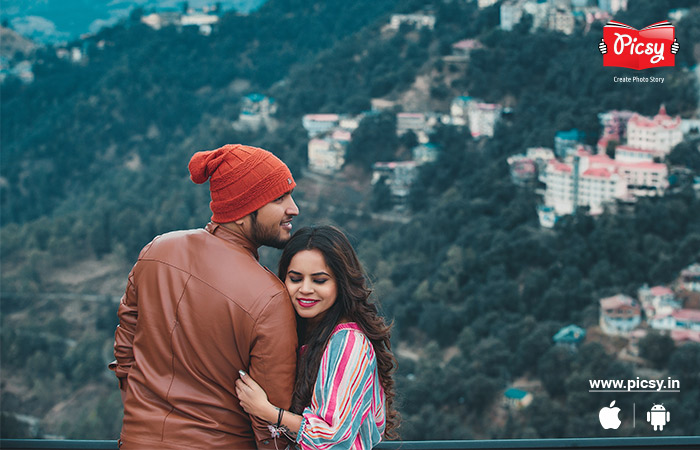 Engagement Photo Poses among the hills, and the cold, snowy landscape always appear warm and soft. Ideas also include a romantic music session in the bonfire at night or the sporty trekking pictures; all of it will turn into the most stunning photos you've ever had.
These were some of the unique engagement photo ideas for you and your partner to engage in. Not only will you have the stunning pictures, but also the memories for a lifetime to cherish with your love. Now let's proceed with the engagement photo poses ideas to highlight that magnetic chemistry connecting you two.
Read More : 10 Creative Ideas To Announce Your Engagement
Creative Engagement Photo Poses
1. A kiss on the forehead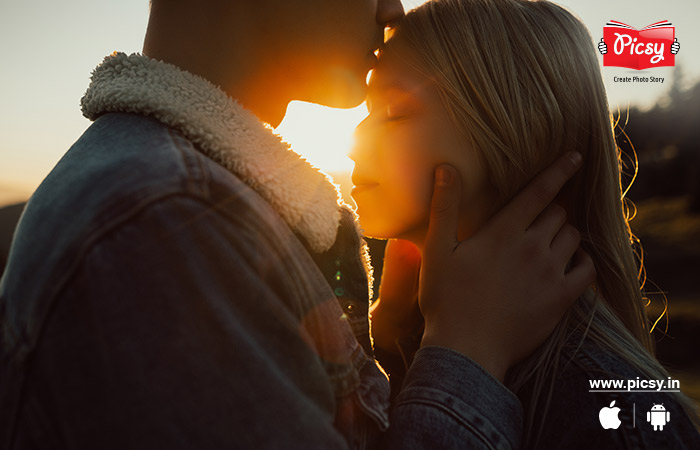 A kiss on the forehead is the symbol of selflessness and pure love. Freezing the moment in a picture will make it more special and memorable for the years to come. Exchange your love for your Engagement Photoshoot and cherish the memories forever.
2. Looking into the eyes in love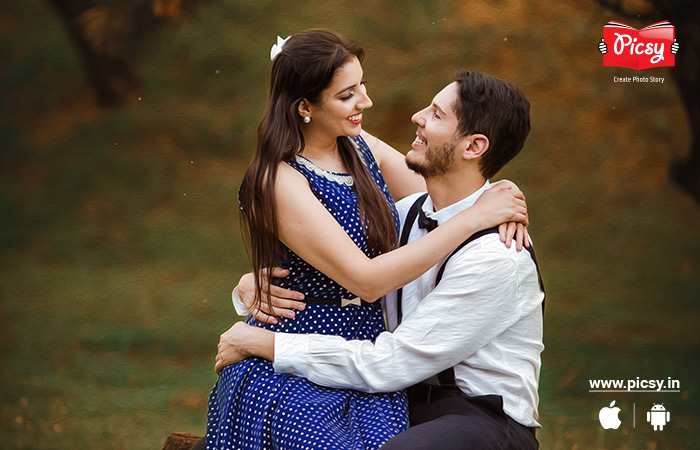 Gaze into the eyes of your love and let the camera capture your bond elegantly. Although no camera can capture an endless love, the pictures definitely can reflect that love out of it. So, posing like gazing at each other with passion is one of the most romantic Engagement Photo Poses.
3. A royal date shoot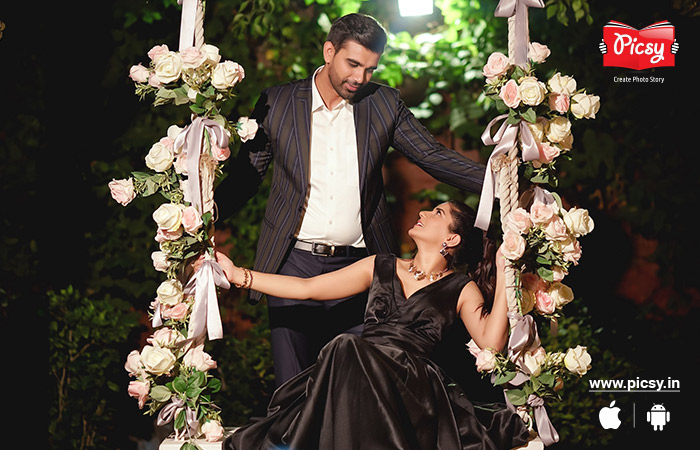 Create an antique setup full of candle lights, flowers, antique cutleries, and dress up like royals for the dining. Enjoy the time with each other and feel the essence of royalty. A fancy date at a royal place or a setup is one of the best engagement photo ideas ever.
4. Hug like it forever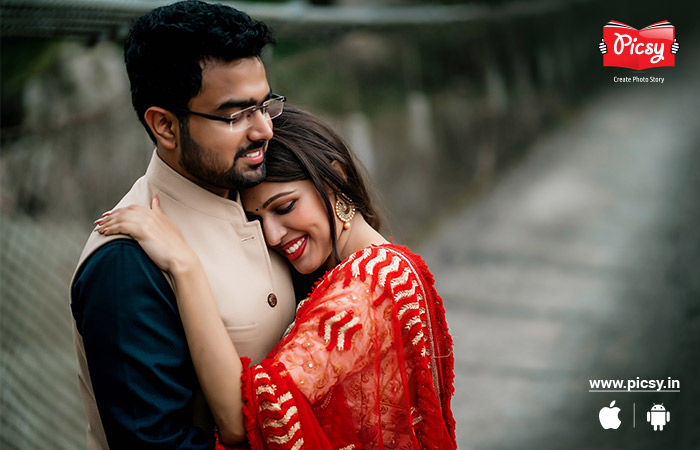 Hug each other like it's forever. Like it ages you haven't met each other. A hug feels warm and secure; make its imprint on a paper and preserve that feeling for life.
5. Show off your engagement ring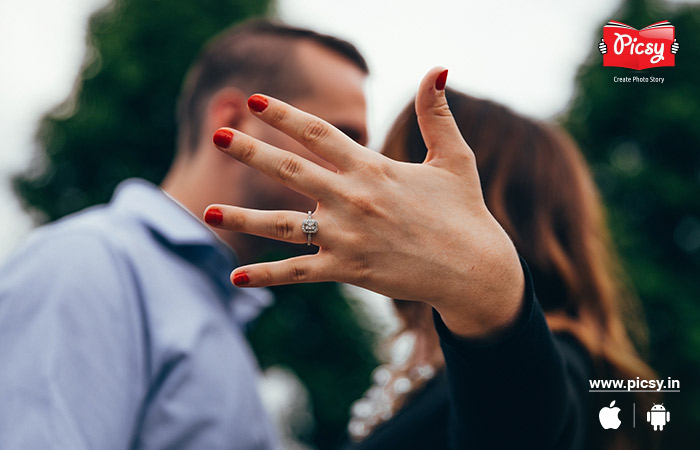 The stunning engagement photo ideas include the love and warmth of a bond that will last forever. Exchanging a ring is a grand promise that makes a person stay committed forever. Showcase your ring in your pictures and show off your love to the world through them.
Read More : Create an engagement album that you'll remember forever
The above points were among the Best Engagement Photo Poses, and we hope they helped you get over those boring poses and let your electrifying bond pop out of the pictures. Apart from posing naturally, to make your photographs liven, Download the Picsy app now and make it happen with our Engagement Photo Albums.
Ready to hold your memories in hand?