Trick To Get the Best Custom Photo Gifts
October 18, 2021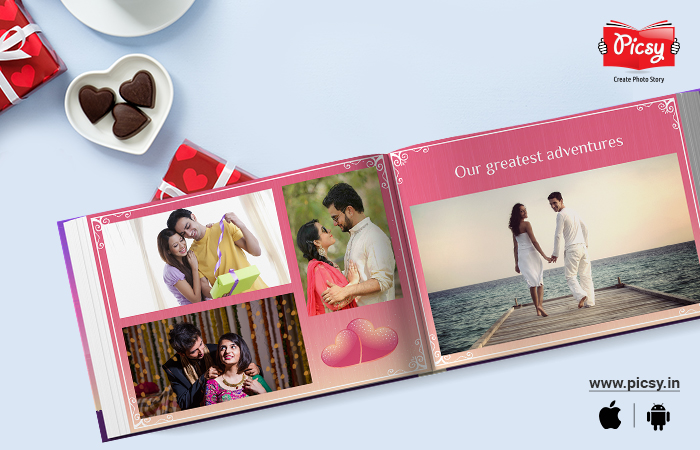 Yeah, chocolates are good (delicious in fact), but if you have to give something thoughtful, it should evoke emotions deep down from the belly. Such a gift could be a photo gift. After all, everyone can give a box of chocolates, but not everyone knows about the best, funny, and reliving memories that can be presented as a form of a gift.
That does not indicate you have to give a photo album to all your loved ones. You sure can get creative with photo gifts as well. Is it too tough to agree at this point? Well, to make you believe the fact, we have arranged a list of custom photo gift ideas that you can present to your loved ones.
Oh! We almost forgot to mention what indicates a custom photo gift. Let's understand so that you can tune our ideas and unsheathe the best of our personalized photo gift ideas.
What is a Custom Photo Gift?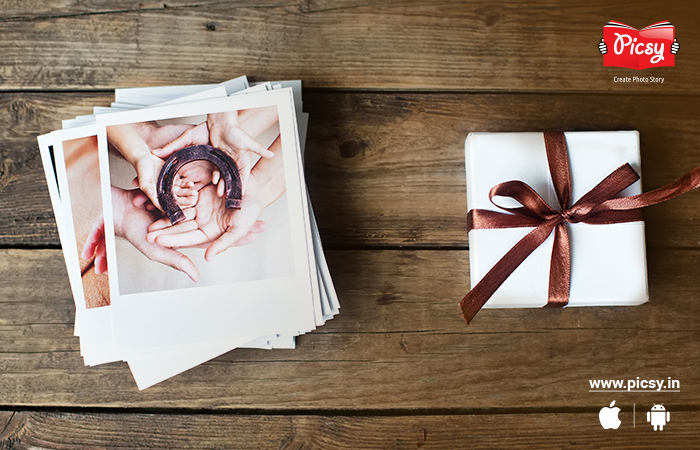 When we say photo gift, we don't mean painting. Rather a creative way to present your dear memories in the form of photos. Whether you want to go old-school or trendy, custom photo gifts are one of the best ways to make your loved ones feel warm and special. And why not, after all those long-lost memories are bound to relive the hidden nostalgia. Don't you want to make your treasured people feel special? Then let's look at the wonderful unique photo gift ideas!
Custom Photo Gift Ideas for Your Loved Ones
Assuredly, you can simply get photo books online and hand one. But, with due respect, please spare the idea and get creative. A bit of effort for your loved ones is going to be priceless. So, let's look at a few better than the best photo gift ideas that you can present to your dear ones.
1. Unisex Photo Gift Ideas
A few gift ideas are for men, and a few are for women, but record-breaking are those that are adored by all and are not gender-specific. We know you are dying to hear the ideas we have listed, and we are equally excited to share, so here we go:
Canvas Photo Print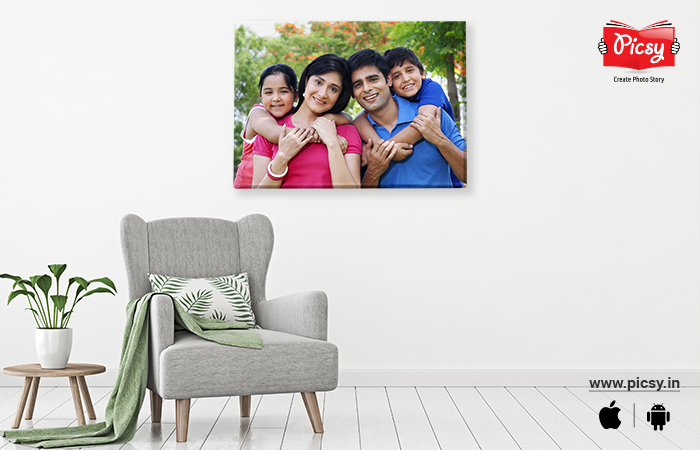 A canvas photo print is nowhere similar to a painting. It is rather like a framed picture. While printing an image on the canvas, the printing machine injects the color onto the canvas sheet. When the printing goes smoothly, the sheet is stretched on the canvas to give it structure. The best parts about the canvas are …, any guesses? … they serve the purpose of awesome home décor, and it is rock-solid durable.
Coasters
Does it ever happen to you that you are sitting with a cup of tea, dejectedly looking out of the window, and all you can think of is a dear person? Why not add a picture of you and the person you're gifting on the coaster? So, the next time he or she thinks of you, they do not have to close their eyes. Indeed, you can customize and add the picture on a coffee mug as well, but that is kind of a cliché now, so coasters are at the rescue.
Looking for something exotic? Get the Personalized Acrylic Prints and surprise your loved ones!
Photo Magnets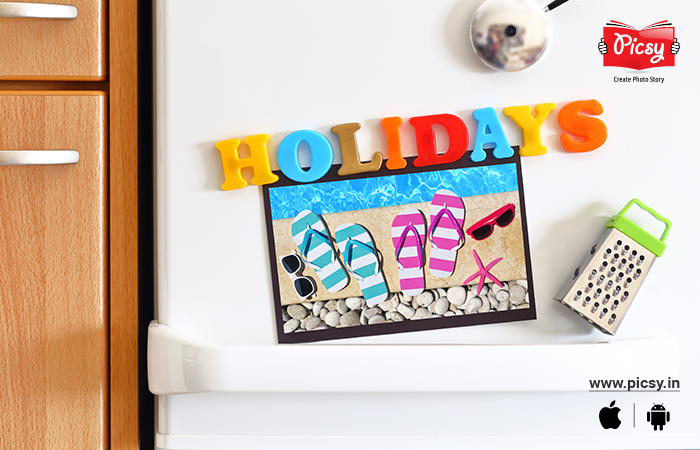 Just like any other fridge magnet, photo magnets indicate a magnet bar consisting of the image or images you chose to be on it. Stick it anywhere you like – the fridge, the almirah, or an iron door (only if whom you are gifting this have one). But the best idea for this photo gift would be if you could give an iron lath along with the magnets like those old days' newspaper bulletin boards. Do you remember those? When early in the morning, people used to gather around the bulletin board to read all the headlines? Especially during the war, when a line of events meant the most to the ordinary citizen. But hey, those days are long gone; now we can use the iron bulletin board to add all your happy memories.
LED Photo Strings
This idea is common; we get it. But it is one of the classics, and we could not afford to forswear this. So, if you have not tried this yet, boy, you are still in the shadows. Forget gifting; this idea is so lit you should just grab a string light for yourself. Hang all your cherished memories across the light and switch off the mundane light. For this custom photo gift idea, of course, you can use any of the photo print types; we would recommend you to go for the matte one. So that when the light falls on those nostalgic frames, it does not reflect like a mirror.
2. Photo Gift Ideas for Him
Be it your dad, brother, or love; you are happy when he is, right? So, why not pamper the man of your life with these photo gift ideas?
Photo Wallet
When he is out of town or in a critical situation, do you think he longs for someone? Who do you think it is? Whether his kids, mother, or wife get a customized photo wallet for him. Though not a new idea, it is the remodeling of an idea practiced during the old days. But, don't you think it is touché? No, we are not indicating that the leather would be full of memories and colorful faces, but a simple photo print attached inside the wallet (nothing embarrassing).
Diary
What can be a better and more personal idea than giving a photo diary? Let the hardcover be an image he adores the most, and fill in a few pages of the diary with a few images that you like of him. It is a perfect amalgamated gift that can make both him and you happy.
Wall Art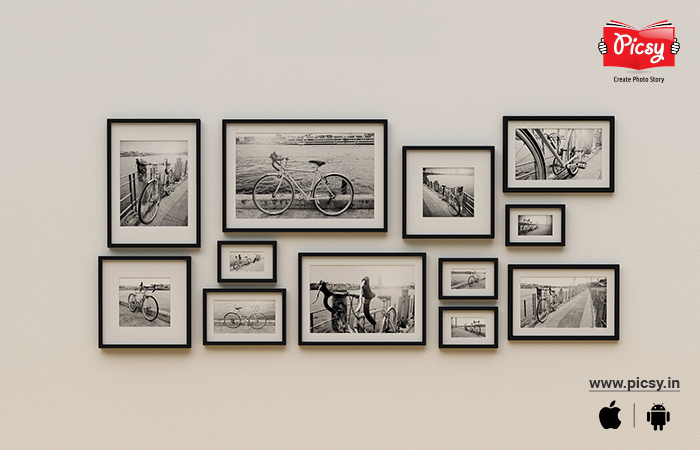 Photo gifts online can be expensive at times. If you are looking for a photo gift and a room décor surprise for your man, this affordable photo wall art idea may come in handy. Get a bundle of custom photo prints online, and paste them in front of the desk. So, whenever he takes a break between his work, he can recall all his beautiful memories. It will not only boost him with happy energy, but he might also get boosted to resume his work with a free mind.
Read More : Unique photo gift ideas for your loved one's
3. Photo Gift Ideas for Her
If Priyanka Chopra were here, she would definitely say, "Why should boys have all the fun?" Well, we agree, we all should enjoy the charm of personalized photo gifts. We have listed down a few for the lady of your life.
Photo Pendant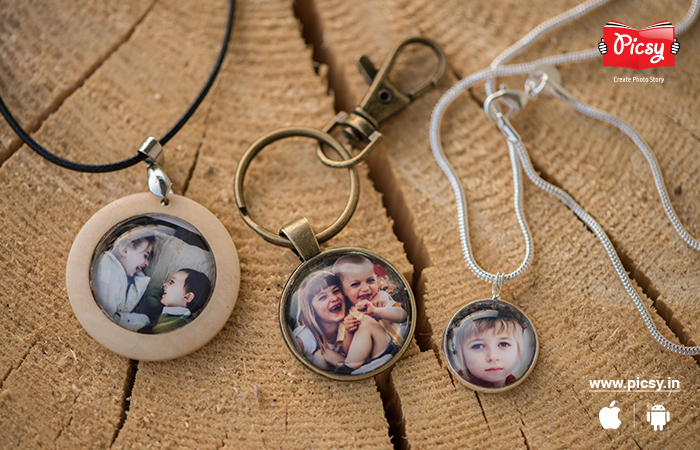 Photo pendants are trending like it's a vaccine; everyone wants it. If your lady doesn't have it yet, get your car keys right now. Not always you need a special day to make your lady smile, right? It is a sweet gesture to tell her she is always in your mind, and you can't afford to lose her in this life.
Photo Calendar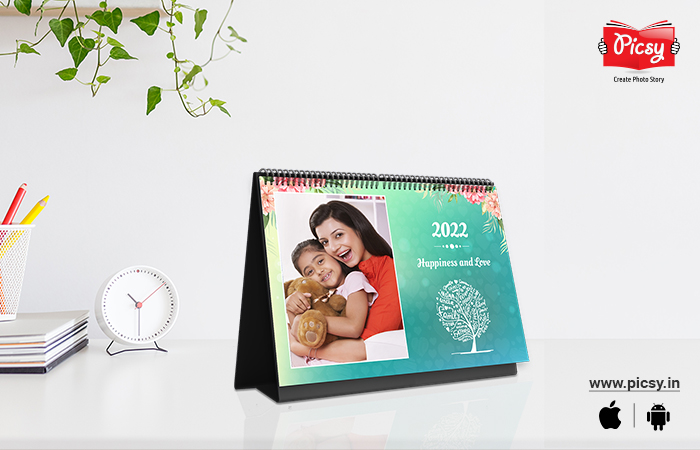 Is your lady a working mother? Dear lord, she must miss the apple of her eyes like the European Union misses the UK. Now that Diwali has already come, soon will Christmas, and then we all will be ready to take a step ahead to the new year. But do you want to do that empty-handed? Get her a 2022 Photo Calendar with images of her cute little mates.
Custom Photo Soft Toy
Did you know you can get a soft toy of your picture? Who do you think she would prefer as a soft toy? Hrithik Roshan, or is it the man of her life? Trust the idea; she might laugh at first but would undoubtedly treasure this soft toy gift till her soul leaves her.
We know creating such custom picture gifts can be a task of headache. But, like we always say, 'effort counts,' it sure does. If you want to see a smile on your loved one's face, push yourself a bit. Plus, we are right here.
How to Choose Photo Gifts for Your Loved Ones?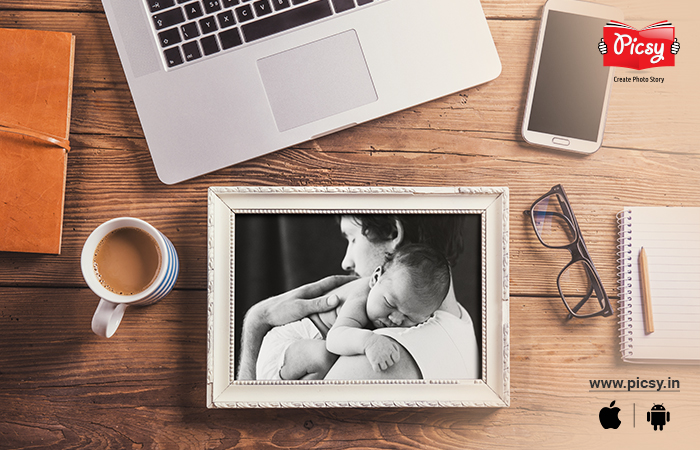 Before choosing the gift type, you should try to understand the person you are presenting the photo custom photo prints gift to. Here are a few secret tips for you to understand how you can choose photo gifts at ease.
i. Step One: Whom does the person want in the image? Do you have any idea? Well, if not, get started! Ask twisted questions like, "whom do you love the most?" or "whom do you want around you most of the time?" and get it out. It is a failed project; if you put someone in the photo gift, the person does not adore. But, hey, we have a plan- B as well. If you can't figure it out, you can put the person's image instead.
ii. Step Two: Try to understand what the person likes to use. If you give a photo diary, you must research well that it would be useful enough and won't linger on the abandoned coffee table for ages.
iii. Step Three: Last but not the least, try not to embarrass the person. May the person loves their partner and loves soft toys, but it might be a secret. Do not flash the news with your photo gift and make the person tackle a difficult situation.
Conclusion:
Expensive or not, gifts are just a simple way to bring happiness to the lives of people we care about. And with a few extras, like a photo gift such as a premium photobook, you can enhance the feeling. We hope our list of custom image gifts helps you figure out what works best for your person, and you get to see their smile. We know nothing matters more than their cheerful face.
Hence, you can download Picsy on your mobile to get hundreds of customized photo gifts. It delivers all over the nation in a few days. We tell you, you would be awed to see the varieties. Get the Picsy app now!
Ready to hold your memories in hand?