17+ Trendy Birthday Decoration Ideas for All
December 14, 2021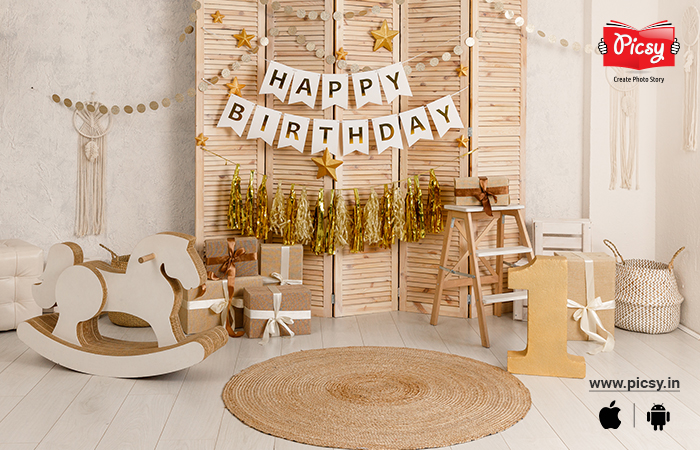 Between finding a useful and unique gift and preparing the ultimate tasty cake, the decoration for birthday slips from the mind. But, don't you think it is equally important? The birthday decoration at home with balloons and whatnot takes us to a different mood; will you not agree?
Hence, we are here to make your lives better! How? With unique ideas for birthday decoration. So that, without breaking your head, you can choose any of the mentioned birthday decoration ideas at home and completely focus on pouring your heart to write the best birthday wishes and messages – sounds like a good idea?
So, without blabbering about more this-and-that, let's check out the homemade simple birthday decoration ideas.
Birthday Decoration for Him
It is tough to make any of your man of the house happy; we get it. No matter how tasty the food is or how pretty the gift is, if it is not football and Netflix, it is really arduous to mend their hearts. But, with these birthday party decorations, we're telling you, he is bound to feel surprised.
Birthday Decoration for Husband
Husbands – the other half of your life yet so different! Quite tough to manage at times (we get it), but you love him more than the wolves love the Moon (you know it). And here you are, looking for a surprise room decoration for husband birthday idea. And here we are, to help you as always.
A Lot of Strings Attached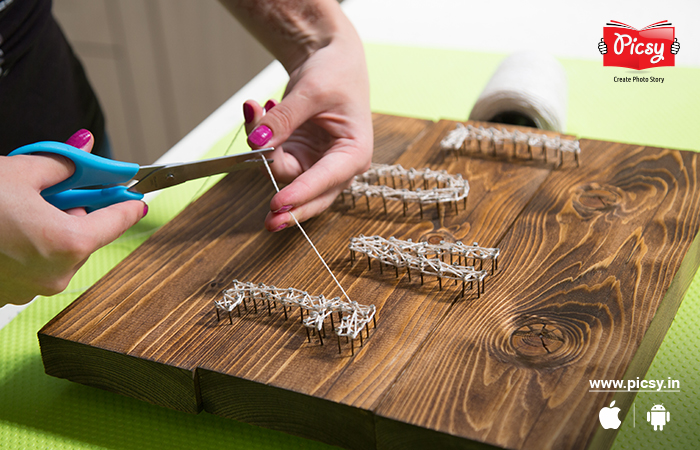 You can't go to sleep when he is under stress; you cook the most delicious plateful so to pave a path in his heart, you try to mingle with his friends so that he is happy - there are so many things you do to get a glimpse of his charming smile, don't you? Indeed, your life is almost surrounded by your man. And why not there will be strings attached? After all, you two tied a knot. So, why not make this concept as his happy birthday decoration? Hammer a few nails on a wooden board to write a short message and entangle them with strings. It looks rustic, creative and is a great budget birthday room decoration idea.
A Silent Surprise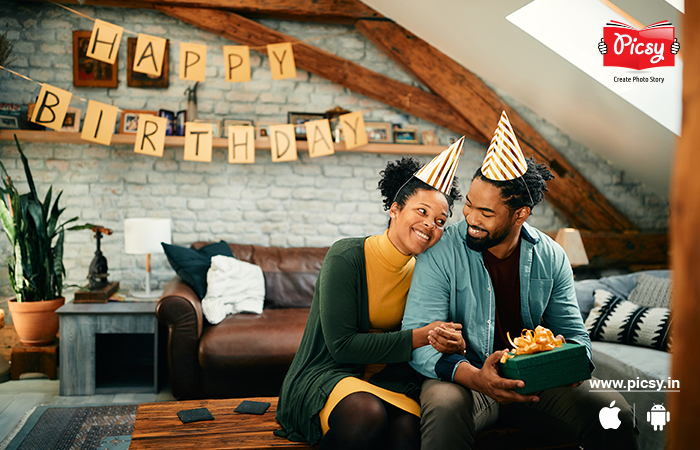 A few men do not like celebrating their birthdays, (yeah it is true). But does that mean you will do nothing at all? We cannot let that happen! Hence, we have something subtle for your minimal guy. We hope you are ready with the gift. Wrap it nicely and tie it with a ribbon. Bring two-party caps and a small cupcake (along with a bottle of enthusiasm, if you prefer) to celebrate the time with just two of you. Sometimes simple birthday decoration at home defines cleaning the room, keeping things in places, and lighting some candles.
Birthday Decorations for Boyfriend
If you are living with your charming boy, you may try out the above birthday room decorations - after all, you feel nothing lesser for your partner, do you? However, for convenience, we have also mentioned a few bedrooms decoration tips for hush-hush couples.
Boyfriend Birthday Decoration in Cafe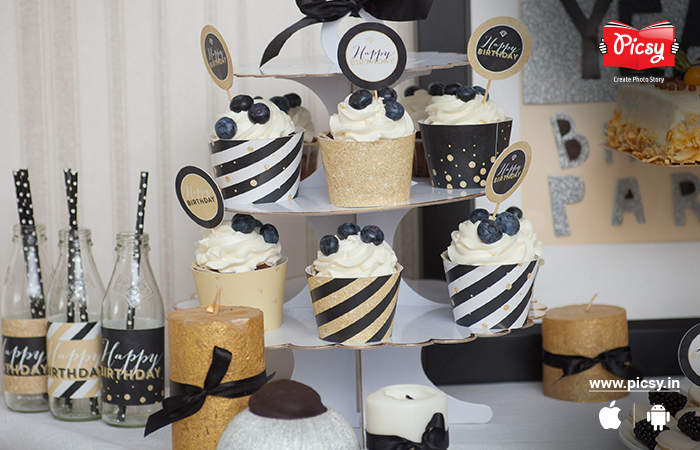 Get in touch with a local café. They turn out to be really helpful at times. Ask them to bake a fresh batch of his favorite cake and put a birthday banner. Let it be a surprise; let him not guess you are planning anything at all. So, the moment he enters the café, he will fall for you all over again.
Birthday Party Decoration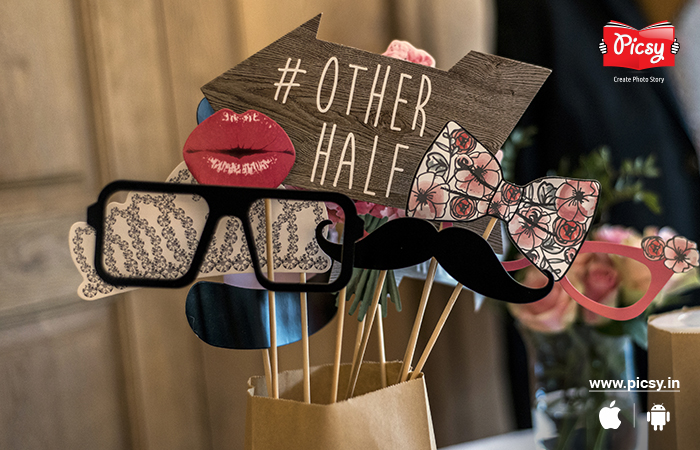 Are you thinking of inviting all his friends and giving your boyfriend a birthday party at a lounge? Then prepare yourself with all the birthday decoration items. Here are a few examples that you can get from a shop or online and their price estimation.
Items required for room decoration for a birthday surprise for boyfriend:
| | |
| --- | --- |
| Items | Price |
| Birthday banner with LED string lights | Rs. 250 - 350 |
| Pom-pom birthday flower (9 – 10) | Rs. 300 - 400 |
| LED Balloons (25 – 30) | Rs. 280 - 350 |
| Foil party balloon set | Rs. 300 - 500 |
| Photo booth props (25 – 30) | Rs. 150 - 250 |
Birthday Decoration for Brother
Did you just welcome a new male member in the family a year back? Or do you have an elder brother who acts like your dad at times? No matter what, you love him more than ANYONE, we get it, and hence we have added these birthday party decoration ideas to surprise your dear brother.
Garden Birthday Party
Let's agree to disagree, adult or not; brothers make the rooms quite soiled when friends come over. Why not shift that stress in the garden? So that when the party is over, you can all rest at ease in the bedroom and clean the garden the next day.
Little Brother's Mowgli Party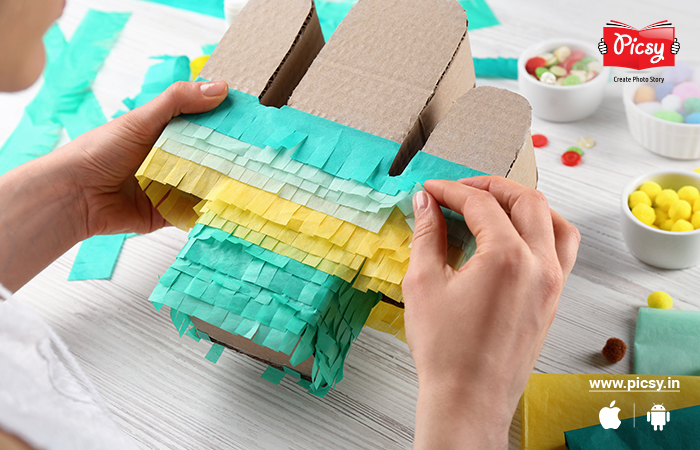 Little brother and his little mates would love a journey in the jungle. With a few paper cutting tricks, make plants to decorate the room and take them through the pages of Mowgli's life. This is, in fact, also a great initiative as 1st birthday decoration idea.
Birthday Decoration for Dad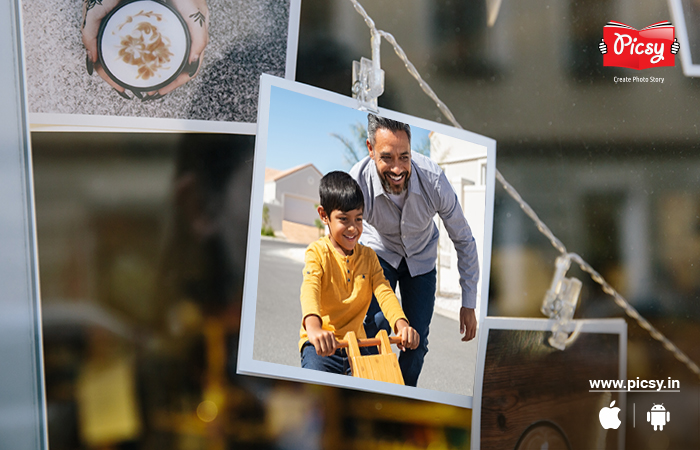 Perhaps dads are the only male members who is always happy whenever you put some effort to make them smile. So, these decoration ideas popped up effortlessly
Photo Prints for Birthday
We are sure you weren't expecting this but trust us, and fill the room with all his happy memories. "How?" you must be wondering. Get n-number of photo prints online and hang them all around the room where he will cut the delicious cake – but before he wakes up in the morning. Hello? We are talking about surprise birthday decorations at home, after all.
Destination Birthday Party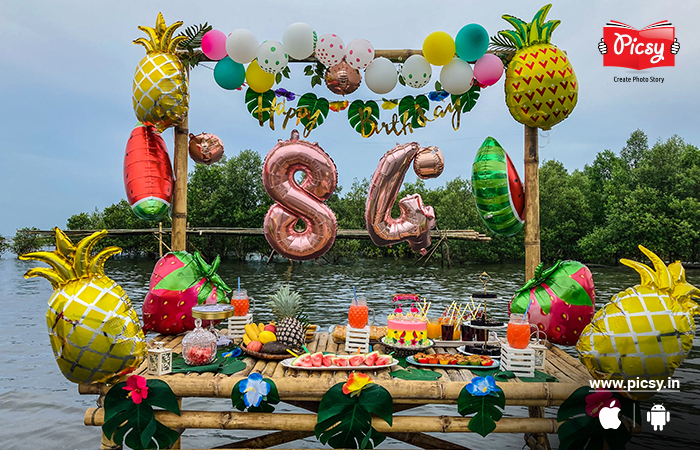 It's that time of the year, mate – time to say you are grateful for his constant support. But this time, let's make it a little extravagant. Let's give him a destination birthday party wherever you think he will enjoy it. Does that mean you won't have to decorate the room? Oh well, of course, you do! He didn't take a shortcut to raise you, did he? By the beach or in the resort, hang foil balloons and some ribbons. Let that man feel lucky to have you.
Birthday Decoration for Her
Women love surprises, even if you hand just a bouquet of flowers or take them to eat panipuri. So, imagine how happy she would be if you put into action the idea of homemade simple balloon decoration for birthday. But here we will not only talk about balloon decoration for birthdays at home but a lot more.
Birthday Decoration for Wife
Has it been a long time you both have spent some quality time together? Do you think your wife is too longing to be in your arms and watch a romantic movie together, sipping over a glass of red poetry? Then these homemade simple birthday decoration ideas are just right for you! Check them out.
Warm Decoration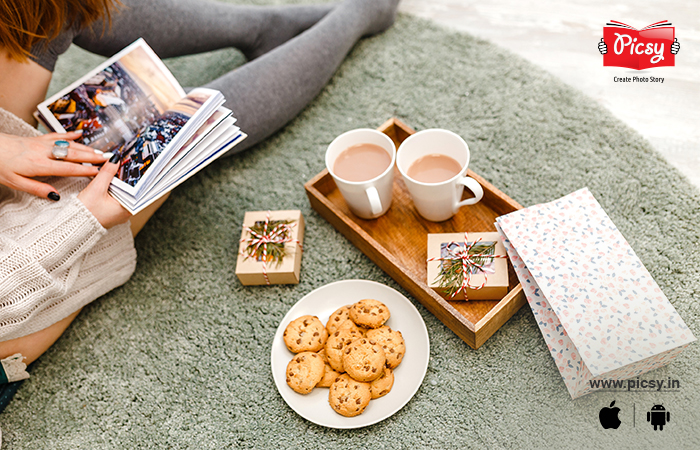 Sometimes home decoration implies making someone feel comfortable. This birthday, let your wife feel comfortable over old photo albums and hot chocolate. And to add a bit extra to this warm package, you can decorate the room with tiny birthday messages and play soothing music.
You can also go for a new photo book. Are you looking for some tips to create an adorable birthday photo album? There are plenty of guides online.
Lights and Candles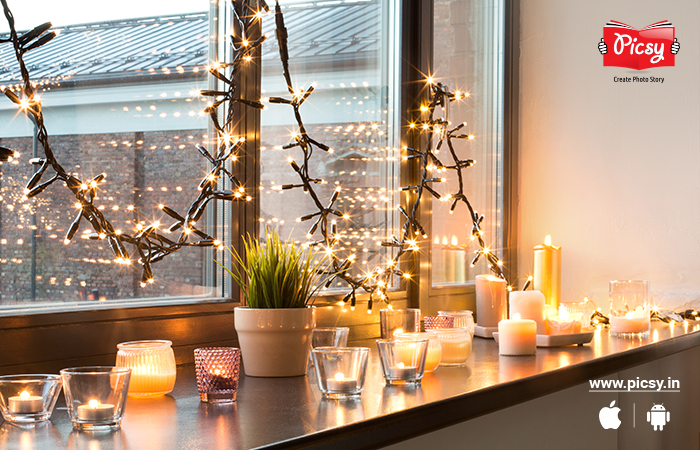 Balloon decoration for birthday is cliché. Instead, light up her world, like she lights your life with delicious food and sweet giggles. Scented candles are, of course, cherry on the top, but you can also use some potpourri or essential oil to set the mood.
Birthday Decoration for Girlfriend
You got to win her heart. It is like a marathon, isn't it? – to meet her expectations. Hence, these birthday room decoration ideas are at your rescue.
Paper Folding Decoration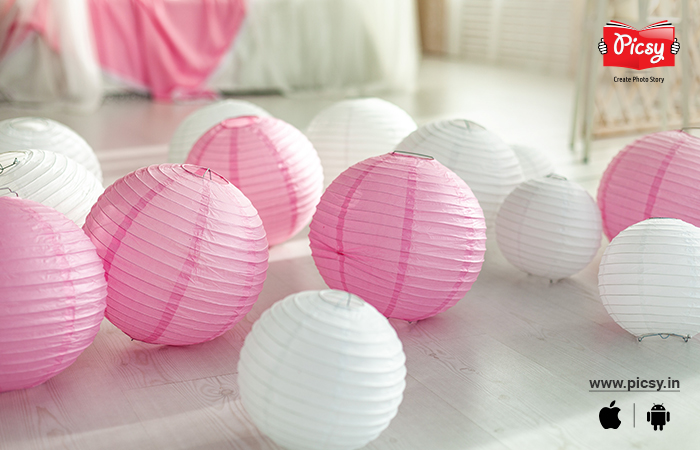 She is the apple of your eye. Surely, she is expecting you would be going the extra mile to make her feel special on her birthday. Keeping that in mind, you must set the bar higher, don't you? Why not decorate your home with lanterns and paper flowers and call her over?
Minimalistic Decoration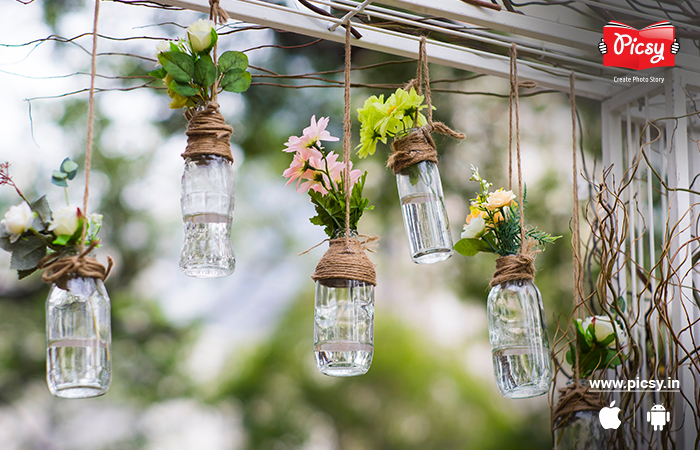 Decoration does not only mean putting up lights and balloons but a lot more. To keep the birthday of your girl simple, you can decorate the place with little plants. It will not only make your partner happy and surprised, but it is also eco-friendly. You sure have leftover bottles and glasses at home; use them to plant new floras. And what an incredible event it is to plant a new life on someone's birthday – give it a thought. It is quite a minimal birthday decoration at home that you can do at ease.
Birthday Decoration for Sister
No matter how many times you two fight for TV remote and wardrobe, she is your favorite. There can be no question about it. When her birthday knocks on the door, you, too, feel like you are aging. And it is quite natural—the only 24*7 companion who knows ALL about you. Let's make her birthday decoration extravagant!
Food Decoration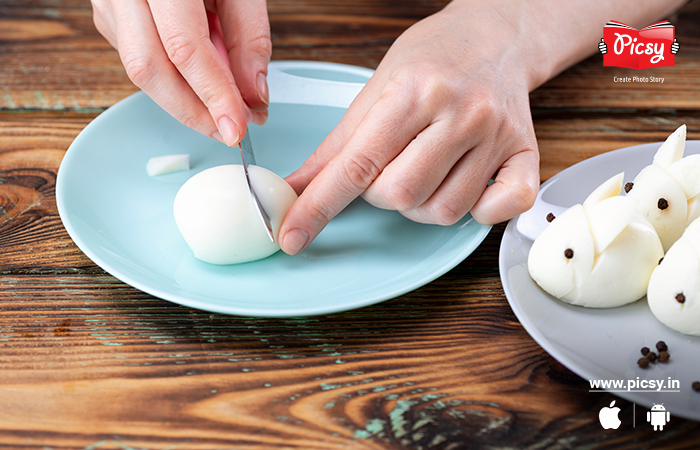 Did you see the picture, how the cook is making a boiled egg a cute bunny? Let's do something like that. You will find a lot of such YouTube tutorial videos. And decorate the place with balloons and ribbons. Let's go old-school for a while – just like how mom and dad used to decorate the room on birthdays.
Pastel Decoration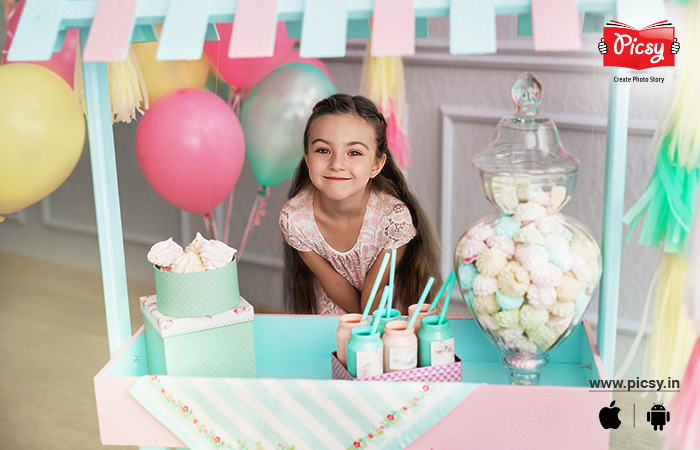 Is your sister an ice cream or cotton candy lover? Then this theme would suit the best. Paint the house with pastel color (oh no! Not literally, come on). Let decoration for birthdays only reflect the pastel colors. It looks just marvelous and in harmony. You know what pastel colors are, right?
Just to give you an idea, a few of them are – baby pink, mauve, baby blue, mint green, peach, periwinkle, lavender, etc.
Birthday Decoration for Mom
Irreplicable person – period! No matter what or how you decorate, you can not justify the sacrifices she has made. So, what do we do? Still, decorate? Of course! The point is to keep her happy. Let's make her happy!
Flowers and Laces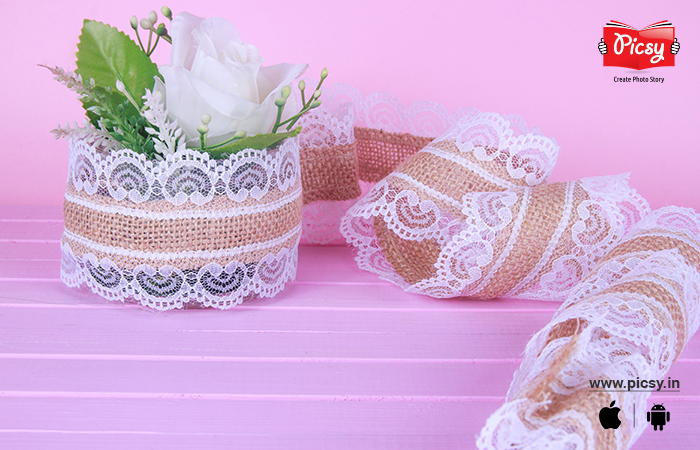 First things first – she will never like any decoration that you will have to toss out after the evening. So, balloon decoration for birthday as an idea goes straight to the dustbin. Instead, go to the storage room and find all the spare containers (there have to be many stacked up for sending homemade food to your relatives. Find them properly). Now wrap them with lace and fill them with flowers from your garden. Make them look like a bouquet and decorate the room with them. Now, tell us, do you think your mom's going to like it?
Pots and Décor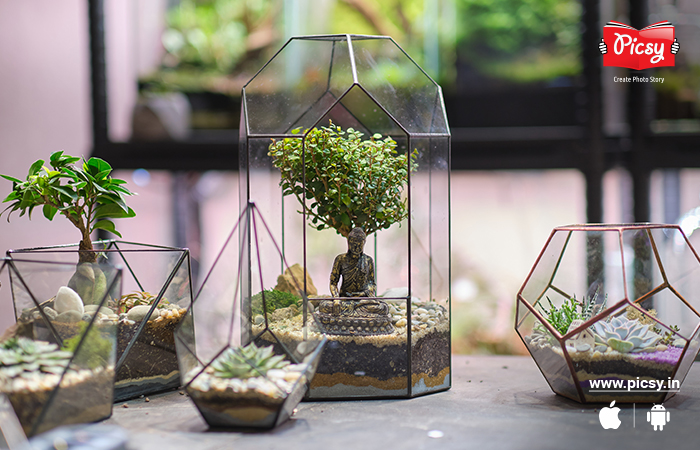 These days, hexagonal flower pots are trending. The best part is, they are durable, look awesome and minimal, and it is actually not necessary to keep flowers or plant a tree. Rather you can also keep stones and showpieces inside. On your mom's birthday, why not get a couple of them and decorate the room?
Birthday Decoration for Best Friend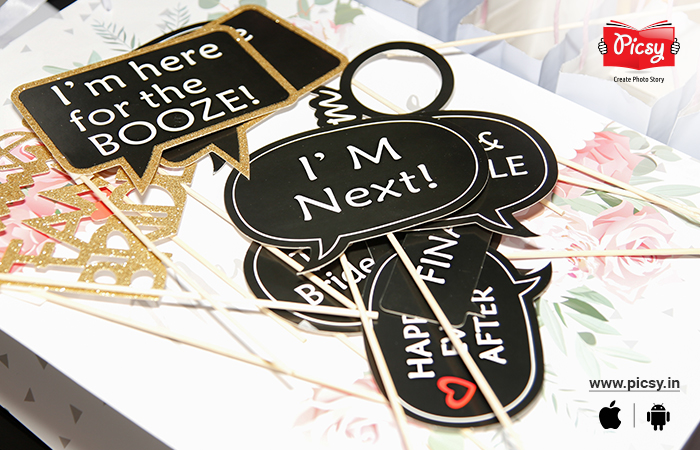 They say you got to wait to find the happiest version of yourself. But are you not just effortlessly quite YOU when you are with your best friend? Talking about the best and worst days, your head has always been on their shoulders. So, when you say "I need to celebrate my best friend's birthday!", we say, "let's do it! and before time flies like an arrow."
Decorate like it's the last day of your life. Get some photo booth props, balloons, LED lights, speakers, and 'something to fuel up'. Why not celebrate like it is your bachelor's party before the night of your wedding? Who cares if it is your birthday or your best friends? What matters is the togetherness, the time, and RIGHT NOW! Because time slips, and you have no hold over it. No one can say if you can celebrate birthdays together in the future. So, before you run out of time and your friend's presence – celebrate!
Conclusion:
Are you still here? So, these were our list of homemade simple birthday decoration ideas, a few were not quite so simple, but we hope you liked them and could help you. Before ending the content here, we wish your loved one a very Happy Birthday. May they age like wine and get better with time; preserve the time and happiness bottled in custom photo books.
Don't know where to go for perfect images? Download the Picsy app and get all the quality photo products for your loved ones – whether photo prints, photo books, or canvas prints - let the memories giggle at your home.
Ready to hold your memories in hand?