12 Tips To Create Adorable Birthday Photo Album
Mar 02, 2020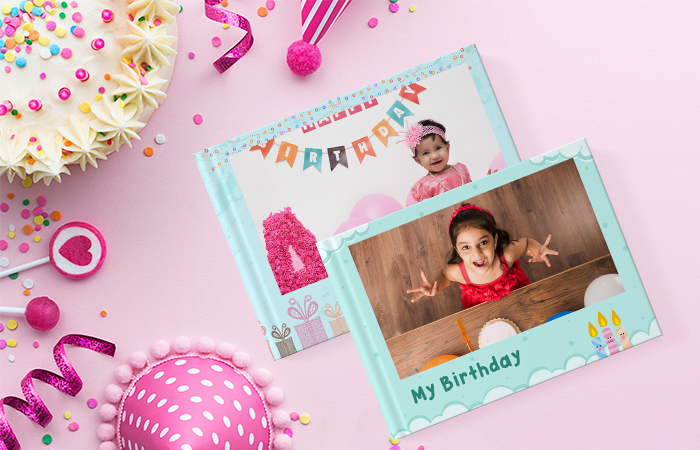 The day, your little one came into this world, is worth celebrating. Birthdays are full of happy hours and special moments to remember for a long, long time. It's all about cake, candles, decorations, gifts, love, laughter, and loved ones. Celebrate all of them on your birthday photo book from the big day of your little one, with all your favorite clicks from that day. Is there anyone whose birthday is arriving soon, or gone and you are still not able to decide on a birthday gift? Not to worry, we have a beautiful solution to your problem delivered right at your doorstep.
Creating photo books online from Picsy makes it simple to turn your lovely birthday memories into a beautiful keepsake for life. The birthday photo album is the most treasured keepsake for the most special day of one's life with life's evolving phases as they will flip through the pages. All you have to do is, pick your preferred pictures from your phone, add a theme, arrange them in a layout, edit/resize them if needed, and it will be ready within a few minutes. We offer numerous themes and several layout options to keep your memories as fresh and lively as it could be. You can rearrange or resize your photos, add cute notes, add or remove pages with maximum personalization. Picsy also offers softcover as well as hardcover binding along with paper finishes options, printed on a high-quality material that will last forever.
1. Choose a Creative Cover Photo
The cover sums up the content inside. So if your album is full of adorable memories and funny moments, your cover has to be perfectly creative and loving. Choose the most candid shot from your child's big day, or you can even pluck out a few candid pictures for your cover and then let Picsy create the magic. Make sure you choose the pictures that will make the cover photo seem lively and joyous.
2. Give your Photo Album a Beautiful Title
Titles are something that compliments your pictures with utmost emotions. Choose a title that will sum up your photo book and make it more appealing to look through. You can also add their favorite poem from kindergarten or a favorite song to carry their childhood memories for life. Relive your child's birthday memories with photo books online from Picsy.
Get Worry Free. Just upload your photos and get your Picsy Birthday PhotoBook ready in few minutes with creative designs. Order it and get it delivered at your door step. As simple as that.
3. Trendy Fusion with Vibrant and Colorful Backgrounds
Frame their adorable childhood, in happy and trendy backgrounds. Design each page with your choice of layouts and backgrounds with maximum customization. Create a book full of cherished moments from your special day with your loved ones and rejoice in them with utmost joy and warmth.
4. Choose the Most Fun and Candid Pictures
There's just something so magical when you look back through the memories with your loved ones. To make it more joyous to look at, arrange the photographs in chronological order. Start right from birth, childhood, year and memorable events occurred. Freeze your child's big day and live it every time you will have a sip of your coffee.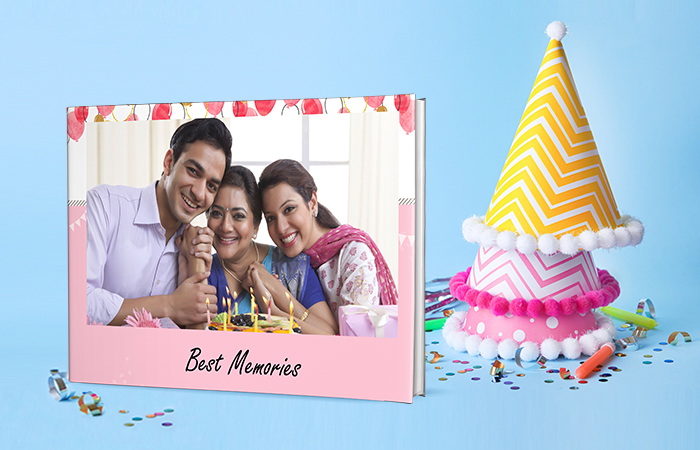 Even after the candles have been blown out, the memories, and photographs you have from your special day deserve to get treasured in a book full of love and blessings from your loved ones. And there's still plenty of time left for you to design your birthday photo book before the pictures are lost.
6. Add a Splash of Bright and Cheerful Colors with Colors Wrapped Photo Book
A photo book printing along with bright and joyful colors all around the pictures, adds more joy to your memories. It adds personal values to your photographs, making it livelier. Adorn your photos with cute notes, fun themes, and sparkling frames. Let us create happiness for you and bring joy to your little one's life.
Create a birthday photo album from Picsy and fill it with memories from your child's special day. It is a beautiful keepsake full of love, laughter, celebrations, and blessings. Capture all the cuteness and smiles of your little ones and turn them into something that will last for the years to come.
Turn your son's big day memories into a beautiful keepsake full of cool designs from Picsy. Showcase the immense you have for your son and gift him a birthday photo album full of love, care, hugs, and happiness. Embed all the giggling and fun photos from his birthday and let him feel nostalgic.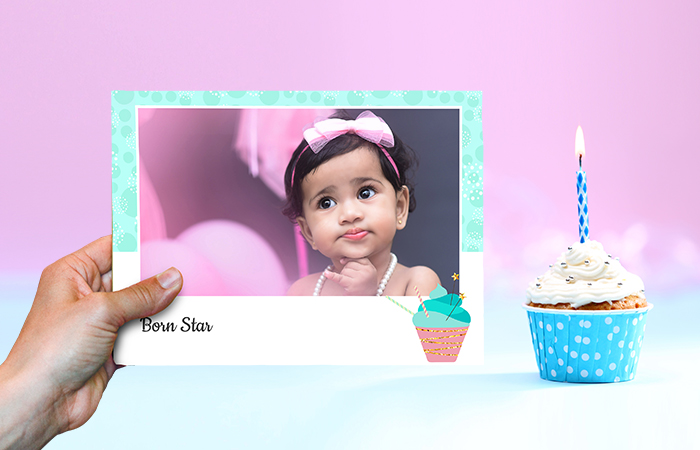 Mark this truly special occasion for your daughter by creating a personalized photo book online, showcasing their most cherished childhood reminiscences, and important discoveries achieved while growing up. Add some playful designs and document all the joy into it.
By choice, you can also arrange your birthday photo book according to themes and, for instance, make a collage of photos from each family event or gathering, through the medium of Picsy. Eternalize all the cuddles and snuggles you had since when your baby was a toddler. Capture all their regular habits, likes, dislikes, and the most adorable moment you had with them.
Manifest your child's important milestones and memories and show it off in your book from Picsy along with numerous templates and superlative designs. Add short notes to your birthday photo album and annotate each memory with every photograph you have added. You can also add pictures of all the decoration and each one of the guests to make it full of life.
Make sure you include all the photographs that include your baby's hobbies, favorite food, favorite place, favorite game, and all the things your baby loved doing. Let your child go through their personality as they flip through the pages of your birthday photo album. Let Picsy bring a smile on your child's face, because that will surely be worth more than any other precious gift.
Move beyond the cakes on special and milestone birthday. As easy as cutting a cake, download Picsy app to add more confetti like happiness in your life by creating printed personalized birthday photo books. Dont wait, download app and sing out loud- Happy birthday to You!
Ready to hold your memories in hand?