11 Mind-Blowing DIY Scrapbook Ideas
August 25, 2021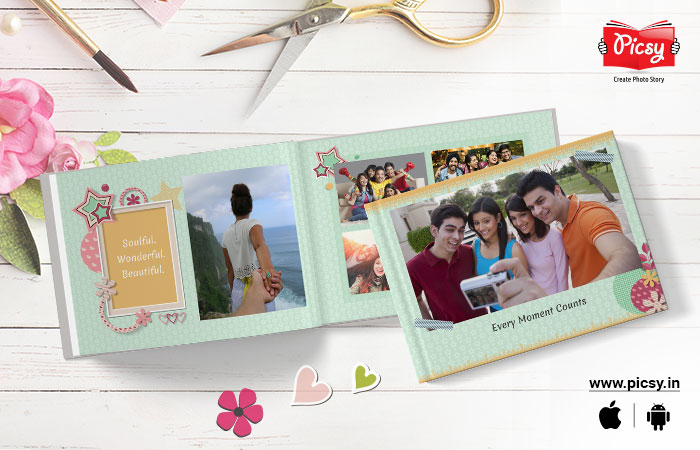 Scrapbook, an uncustomary and remarkable place for your priceless memories. Will you not agree? It is a place for the unheard artists who can fill the pages as their mind goes. That is the beauty of scrapbook; it offers freedom. They are premium photo albums that can be completely personalized.
However, it can be quite overwhelming at times as the possibilities of scrapbook ideas are endless. That is why we have listed down a few of the possible ways of decorating your scrapbook and give a touch of emotional bonding.
1. It's About Momentum
Scrapbook is all about joining bits of memories into one place. The moment we open the book, it never fails us to smile ear-to-ear. It is the best possible way to recollect our memories as is. When we say "as is," we mean it. Portray all the random candid images that speak of who you are and how you appear with your loved ones. Be it a family outing, a birthday party, or the amazing vacations that you have taken so far. It does not have to look beautiful or be decked up; it should rather shout your name. Do you think your scrapbook idea does that? Don't worry, we have many more ideas lined up.
2. Don't underestimate the Power of Tiny Things
Tiny scrapbooks are standalone masterpieces when you have a little space to accommodate your extra special memories. The mini scrapbooks can be a fabulously thoughtful gift that can easily fit in an envelope. Make it a 4-inch mini or 6-inch; it can easily lighten up your loved one's mood unexpectedly. And you know what, we will tell you a great trick if you are planning to gift this to your partner. Start the scrapbook with the title, "10 things I Love About You" or "10 Reasons Why I Love You," and write about what you feel for your soulmate.
3. Bloom It Like a Garden
Sometimes, we know what to write or we have already chosen the images that we want to display, but we get stuck while choosing the template or designing the same. Have you faced it? It can be really challenging at times, believe it or not. And for those doubtful days, go for the floral designs. A flower can never fail you. Place them anywhere you like; it will, in the end, look like a spring garden. And if you want to keep things minimal, add flowers in the diagonal corners of the pages. Our personal favorite is the cherry blossom; it gives the feeling of a cold Japanese morning beside Mt. Fuji.
4. Keep It Aesthetic
Scrapbook, which in other words, is a custom photo album, that can be personalized in every way possible. Hence, we have something old yet trending for you – an aesthetic photobook. It defines a set of photography rules underlying the art of an artistic movement. Create a paradox of old yet new designs with your nostalgic memories and flip the pages with a cup of tea in the evening. You'll be rejoiced with the nostalgia.
5. When A Pen is Mightier Than a Sword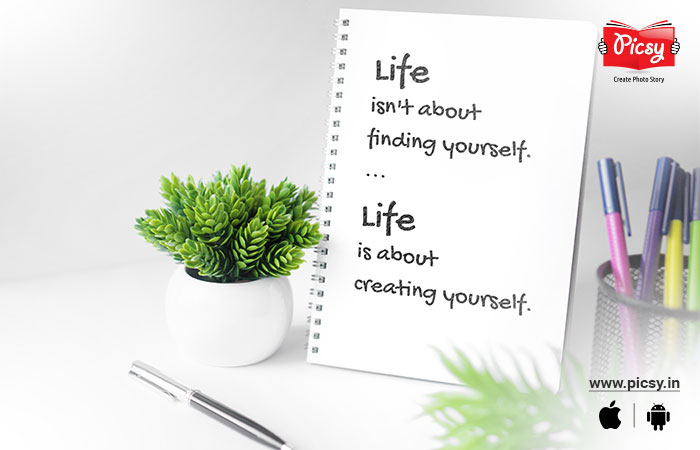 To make your scrapbook look more personalized, add a few quotes. If you are wondering what quotes would suit the best, we say go with the theme. If it is a Rakhi special photobook, add quotes related to brother and sister, or are you planning a friend's reunion photo album? Whatever the theme may be, a few lines about what you feel can add a hint of emotional touch to the scrapbook photo album.
6. Wandering Amidst the Serenity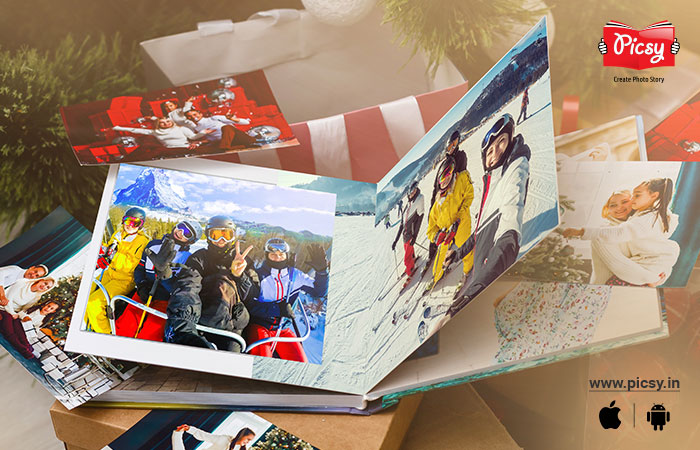 Every group has a "Wanna-Be" Bunny, who got inspired to travel each corner of the world after watching 'Yeh Jawaani Hai Deewani.' Right now, you are thinking about the person, aren't you? Let this travel scrapbook be a gift for the person among all the other scrapbook fun photo books which we are about to discuss further.
7. Finding Joy in Nature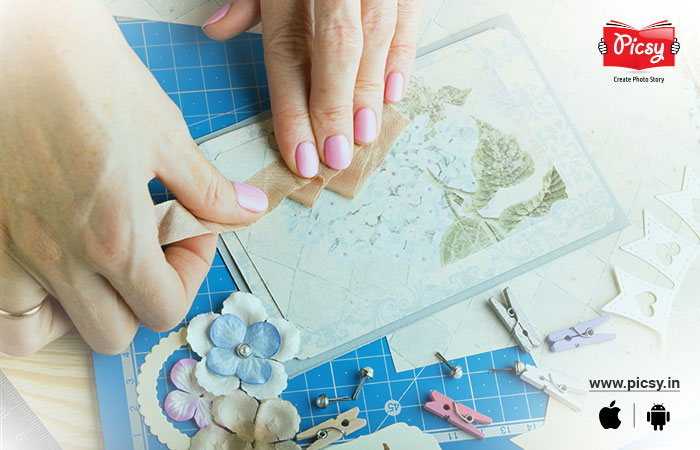 We tend to long for what we had; how tragic! For example – our childhood and a world 4.5 billion years ago, when it was all about nature and no traffic jams or violence. Can you deny? Let's take a moment out of our jammed schedule and appreciate what's left of this world. With this scrapbook idea, may you also take some initiative of planting trees and collect the memory of the mighty work as mementos in the photobook. What can be better and massive than helping mother earth?
8. Prop it Up
Are you still confused about how to create a perfect photo book? This very idea will blow your mind. Are you ready to read it? Use props to decorate the photo album. Yeah, you heard it right! Use elements, maybe stickers or other artifacts, and stick them on the scrapbook. That is how we used to decorate the old-times scrapbook anyway, right? A complete DIY package of nostalgia. Why leave it for software to do it when you can decorate it yourself? A pock-friendly and fully personalized way to preserve your priceless memories.
9. Minimalism is Trending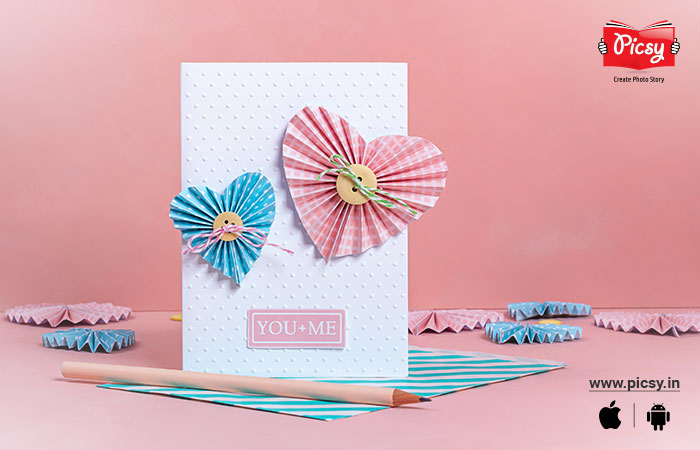 Just like how silence defines all the unspoken words, white space derives the scope of neat imaginations. With minimal design in your scrapbook, stick your images and create a subtle statement. It is a perfect and unique way to have a personal diary for yourself. Have you ever thought about it? To have a best friend, where you can say anything and everything? A scrapbook can be your that last pillar, where you can pour your heart out and never regret it. Say goodbye to those unsent letters and those text messages that never were sent because this time you will be heard! With minimal design scrapbook, portray your words, which were left misunderstood, or the sentences which utterly changed your life.
10. Long Lost Memories
Sometimes, when we clean our house, we get a hold of a few old pictures. They are mostly either our Nana Nani or the childhood of our parents. This brings us to the next scrapbook idea – the long-lost memories. Preserve those black and white photographs in your scrapbook with a few sets of words written on it. Write what you feel for them, or maybe a few lines they used to say (or say) to you. Remember their lost time in the pages of your book to keep the memories alive. It is a beautiful way to carry forward the sweetness of emotions in a personalized way.
11. A Bit of Artwork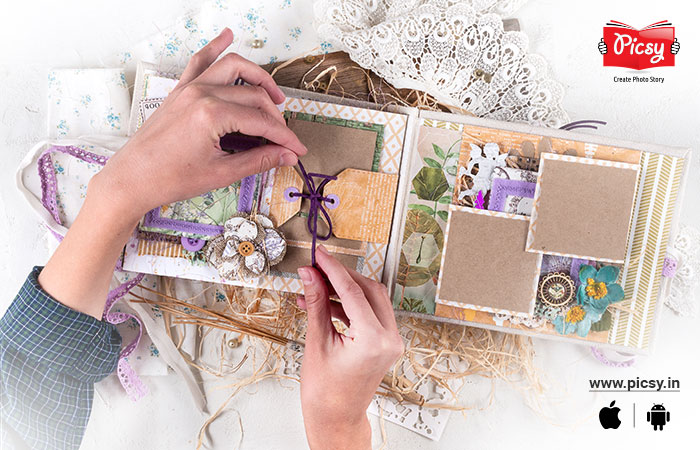 Are you the type of person who has a side of Leonardo Da Vinci hidden inside? Then take your brushes out and paint your mind in the scrapbook. It is the best way to customize a photobook – with imagination. So, fret not, my friend! Show the world how creative you are and what you can do. Never mind the minor mistakes; if you make some, the point is to make a scrapbook album for yourself, and what speaks more of you if not what you created?
Closing the Deal:
Hopefully, you have figured out how to make a scrapbook album with the ideas we have curated for you. We feel a gift is valued by the amount of thoughtfulness invested in it and scrapbook leads in this race. Don't you think? For more personalized gift options, download the Picsy app today and order from the range of customized gifts. Hurry up!
Ready to hold your memories in hand?