Best Wall Decor Items Online India
Who Are We?
We are Picsy! A team of creators who want to keep your memories safe! We inspire to preserve; we care for your happy days and we are dedicated to serving you with the 'bestest' possible quality of photo products.
Customer Testimonials for Picsy's Custom Wall Art India
"The gloss of the acrylic print is very beautiful. I have hung it near my home office desk, and it is adding a charm. It is worth buying!"
Harsh Patel, Ahmedabad
Acrylic Prints
"The quality is phenomenal, I must say. My mom loved it. Thank you for keeping your word and delivering exactly what I expected, if not more."
Shubham Chauhan, Delhi
Floater Frames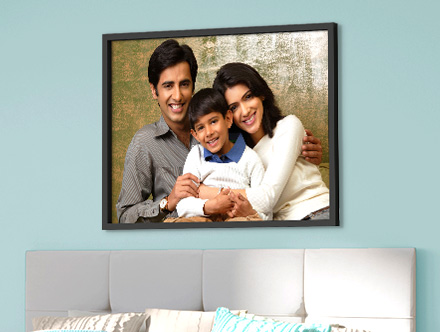 "I wanted something sleek for my wall, so I ordered a vinyl print from this app. It is sleek, just like I wanted yet not fragile. Thanks Picsy!"
Deep Shukla, Ahmedabad
Vinyl Prints

Searching for Wall Decor Items Near Me?
If you are looking for home wall décor near you, don't worry Picsy got you covered. You won't have to go anywhere. Just download the Picsy app on your phone, choose the wall art prints you want and get them delivered to your doorstep.
About Wall Decors Items
You will find several wall décor items in the house of Picsy. Starting from Acrylic Prints, Floater Frames, and Vinyl Prints to Canvas Prints. Decorate your office with sleek ones or showcase your memories at your house, Picsy wall decor doesn't take time to catch your glimpse. Every piece has a style of its own that speaks a story – a moment from your wedding, your kid's graduation, or simply a friend's reunion, Picsy makes these stories extra special with its quality and elegance. Download the Picsy app and browse through all the wall decors available. Trust the words, you are going to love it! Picsy is the perfect partner to stylize your walls.
How to Make a Wall Art Online?
Download the Picsy app, choose the home wall décor you want, upload the images, choose the required size, edit them as you please, preview and order. That's all! 6 simple steps to get your dream wall art online.
Picsy's Best Wall Art Items
All the customized wall art décor in the house of Picsy is special as they a custom created for you with love. So, choose the one you like the most – acrylic, floater frame, vinyl, or canvas, and give your home a revamp.
What is the Best Size for Wall Art?
If your home has a high ceiling and gala space, go for the large-sized personalized wall décor. Otherwise, many small framed décors with indoor plants look great in the study room or home offices. You can also make your space look funky by adding several sizes on one wall and add an aesthetic sense to your space.
Why Should You Order Wall Art from Picsy?
Picsy, as in we, create your home wall decor with love and make sure it is durable. We not only focus on creating your creative wall art look fancy but add life to it. So, if you want to trim the monotony from your space or gift a valuable present to your loved ones, you know, we are one click away.
Create Wall Art Online in 4 Easy Steps



Ready to Tell Your Photo Story?