Delightful Parsi New Year (Navroz) Wishes , Messages and Wordings
August 13, 2021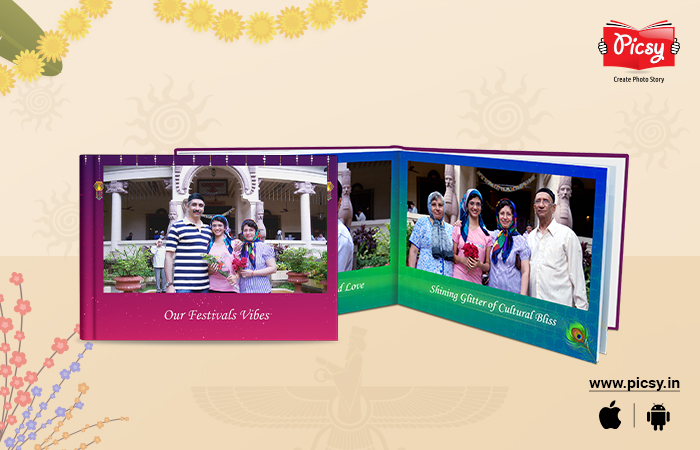 India is rightly believed to be a nation of festivals, where ample festivals are celebrated every year. These festivals concern various events, out of which some mark the beginning of the year, while others pertain to the rains, the harvest, etc. While the Parsi New Year usually appears in August every year, Indians abide by Shahenshahi Calendar that does not consider the leap year concept, thus, identifies the celebration in August. Moreover, the Parsi New Year is also considered as Jamshed-i-Navroz. The reason is, the Parsi community believes the world is saved by the holy King Jamshed from forthcoming doom.
Parsi New Year Date and Time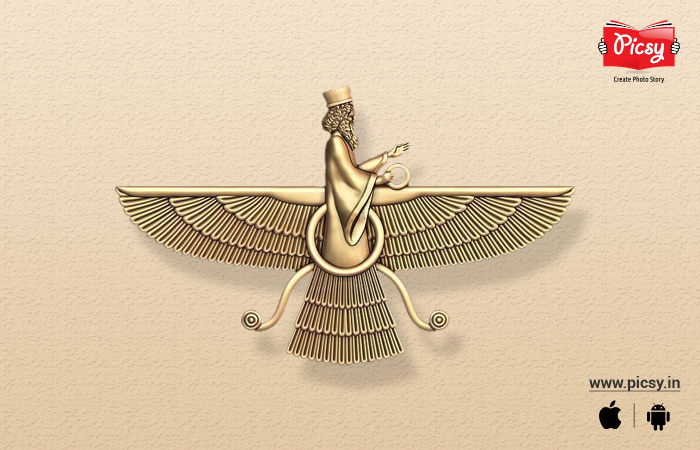 To launch the commencement of the new year according to the Iranian calendar, the Irani and Parsi group celebrate Navroz. This year, Parsi New Year 2021 will appear on 16th August. The day is of utmost importance to the Parsi people as they regard the sunrise of the new day as a source to cleanse themselves from the negativity and evil outlook, and they can seek an apology and have a fresh start in their lives.
Navroz especially focuses on peace and forgiveness. So, as you start the preparations for the Parsi New Year, we have these really good Parsi New Year Wishes to mark the prosperity of your relatives and friends.
How is Parsi New Year Celebrated?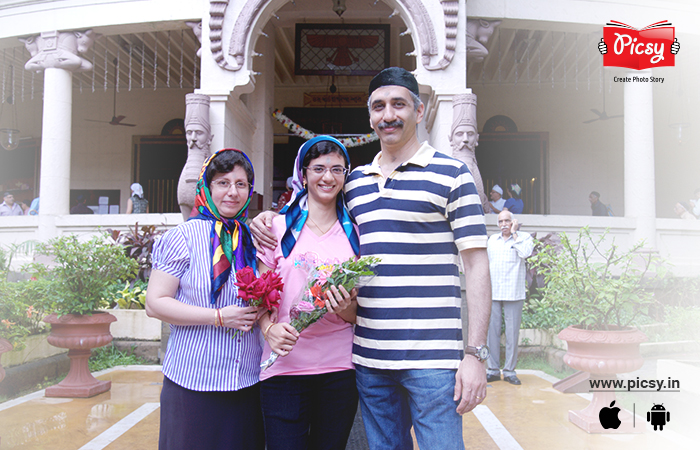 On this special occasion, the Parsi community prays for the good health and prosperity of the people. They spend their day shunning off all the negativity and evil outlook from their mind and homes. This is basically done on the day prior to Navroz, called Pateti. This year, the occasion would fall on 15th August.
The Parsi people dress up in their traditional outfits, decorate their houses, and cooking delicacies. In addition to all this, they visit Agiary (the fire temple) and make offerings to God with fruits, milk, sandalwood, etc.
Owing to the pandemic, this year celebrating the Parsi New Year with your loved ones would be a little difficult, but do not get stressed. We have really thoughtful messages to share with them and make their day.
Looking for a Parsi New Year gift? Bag a personalized Acrylic Print this year to surprise your loved ones.
How Do You Greet a Parsi New Year?
Although we are all stuck in our homes, we can still make our Parsi New Year quite special. Following are the wishes and greetings you can send to your relatives and friends to make them feel special.
Parsi New Year Wishes and Messages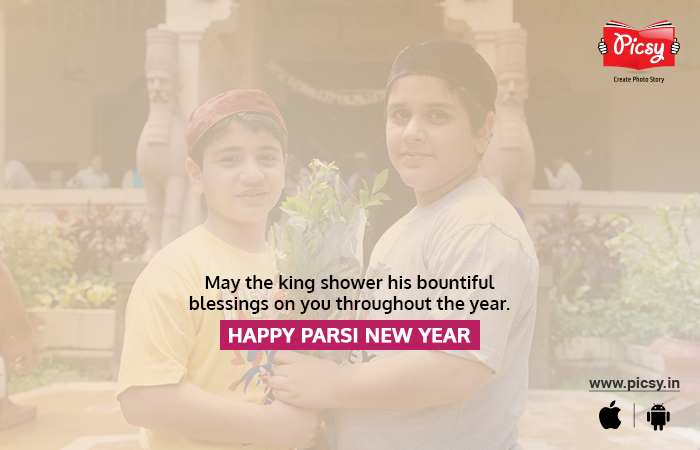 May the blessings of the King be on you, and may this year be prosperous for you. Let us celebrate Navroz with lots of enthusiasm and immense joy.
This year, be extra fortunate to celebrate the Navroz. Have a joyful year ahead.
May you have an amazing year ahead. Happy Pateti!
I am sending Parsi new year wishes for you packed with love and care. Happy Navroz.
As the new chapter of life is unfolding, I share my best wishes for you.
May the king shower his bountiful blessings on you throughout the year. Happy Parsi New Year.
Parsi New Year Quotes
New beginnings are too exciting, and new opportunities are waiting for you.
As the New Year is commencing, may God bless you throughout Navroz.
Just like the birds, let us shun off all the negativity behind. Happy Navroz.
Happy Parsi New Year Greetings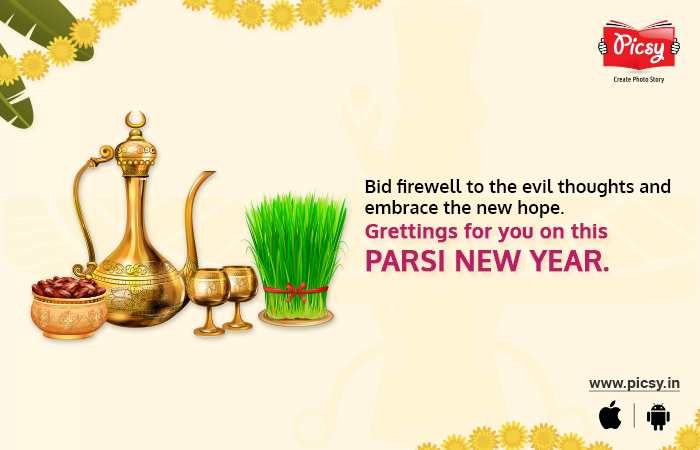 Bid farewell to the evil thoughts and embrace the new hope. Greetings for you on this Parsi New Year.
May all your desires be true on this Parsi New Year.
May success knock at your door and your heartfelt wishes come true. Happy Parsi New Year!
May the forthcoming years be of immense happiness for you. New Parsi Year Mubarak.
Do not forget to click pictures on this pious day and upload those Parsi new year images on social networking sites.
Happy Pateti Wishes
I pray for your immense happiness and prosperity. May you have a remarkable year ahead. Happy Pateti.
Sending you the warmest Pateti wishes for the lucky year. Wishing you a happy Pateti.
May this auspicious year be happy and prosperous for you.
I pray that the new dawn fills your life with happiness. Happy Pateti 2021
Navroz Mubarak Greetings
May this auspicious year bring a lot of joy to your life. Navroz Mubarak!
A very happy and joyful Navroz to you and your family. Sending you the Navroz greetings.
Navroz marks the commencement of the new year. May this wonderful year amp up your life with happiness.
Wishing you a glorious year ahead on this special occasion of Navroz! Let the Navroz festival be happiest for you.
Navroz Mubarak Wishes and Messages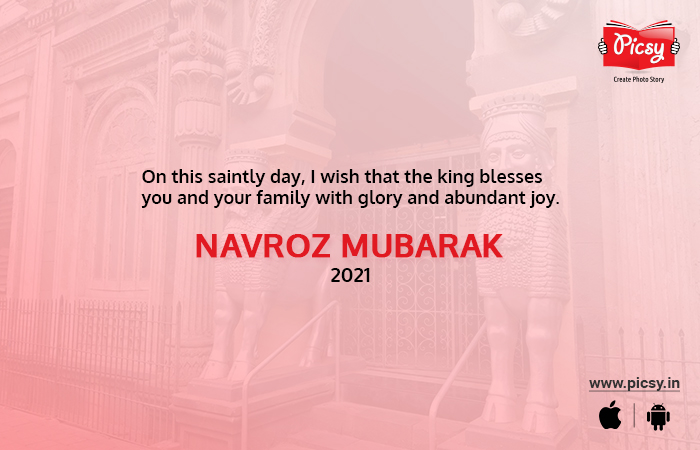 On this saintly day, I wish that the King blesses you and your family with glory and abundant joy. Navroz Mubarak 2021.
Wishing you a glorious year ahead. Best wishes to Navroz.
I wish you a euphoric year to you Happy Navroz 2021!
May each day of this beautiful year bring joy to you. Have a wonderful Navroz celebration.
Parsi New Year Status Images for Whatsapp, Instagram, and Facebook
Wishing a happy Parsi New Year to all your family members.
May you have a harmonious and glorious year ahead. Sending my greetings to you and your loved ones.
May you have a joyous year. Happy Parsi New Year!
Let there be ecstasy and prosperity in your life on this pious onset of the year.
Wrapping Up
Indeed, the Parsi New Year will bring a plethora of positivity and prosperity along with it. Celebrate it with immense joy, and do not forget to gift memorable gifts to your loved ones. But are you perplexed about what to gift them and let them feel special? We have a handy suggestion for you. Why not go for family photo albums to make them happy?
Picsy is a reliable and authentic platform to amp up your memories. Picsy offers affordable printed photo canvas. Here, as well, the procedure is hassle-free. Just down the Picsy app, and you are good to go.
Ready to hold your memories in hand?