Outdoor Photoshoot Ideas You Shouldn't Miss in 2023
September 14, 2023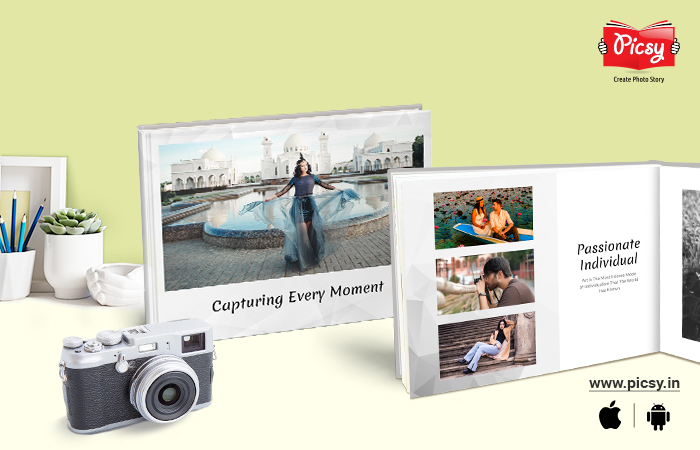 The summertime cherishes the longer days, and it is the perfect time to plan the outdoor photoshoot. The time to narrate the tales has arrived. Seize this opportunity and narrate your memory tales. But does it happen to you that you get stuck with how to pose in an outdoor setting?
We totally relate to that. Let us help you with it. Here are some exciting outdoor photoshoot ideas. Check them out to ace your outdoor photography game.
Picsy's Wall Decors
Don't let your outdoor photoshoot memories go to waste. Decorate your space using Picsy's amazing wall decors. So, you can make them permanent and relive them whenever you want. Have a look at them.
Skip to...
Creative Outdoor Photoshoot Ideas
Posing outdoors is awkward when we don't know how to appear in front of the camera. Here are some creative outdoor photoshoot ideas that will help you out.
Terrace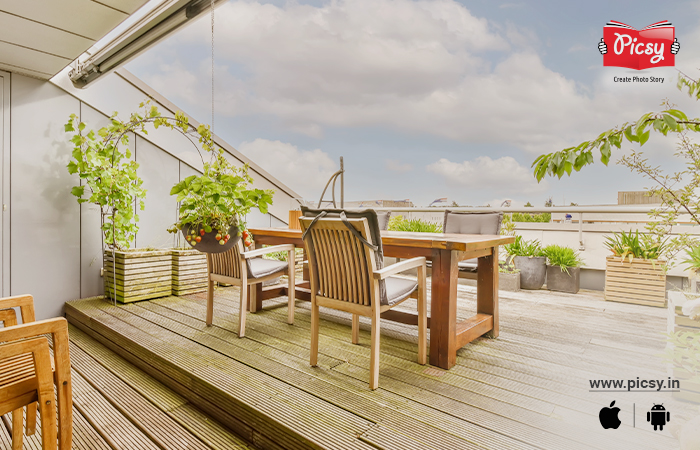 Not only your terrace is a place that provides solace and that comfort zone, but you can also create a mini garden for yourself on your terrace. Capture the basic details like the pretty flowers, green grass and incorporate them into a canvas print. Placing it in your bedroom will let you feel closer to nature.
Night Scenes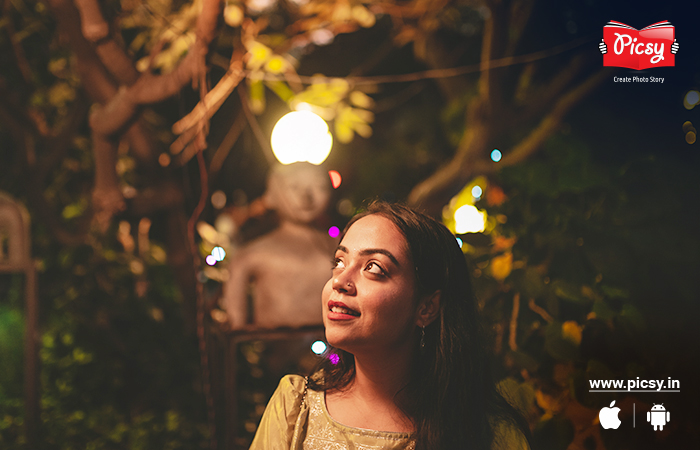 Don't you think night is the perfect time to click lovely pictures? Night scene photography is also known as low-light photography. It allows you to take advantage of the dark scenes to the zenith. Seize the opportunity to capture pictures of the beautiful night sky where the stars are peppered and the moon being the showstopper.
And you know what, such night scene pictures look the best when we use them as prints. So, seize this opportunity to amp up your space and transform the night scenic beauty into floating frame. Hanging it in your living room will accentuate the beauty of your space.
Action Shots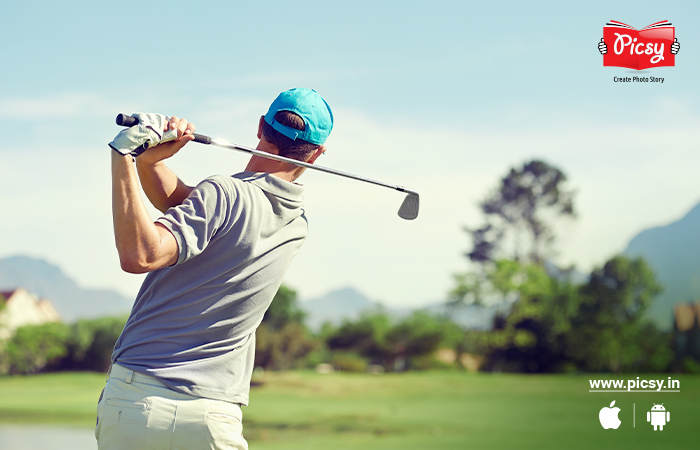 Outdoor photography is perfect for nailing the action shots. Whether you are photographing your dear ones playing sports, or driving, action shots do not fail surprise us. For acing the action shot, pre-focus your shot. So, the moment your subject enters, you can capture instantly.
Road Trip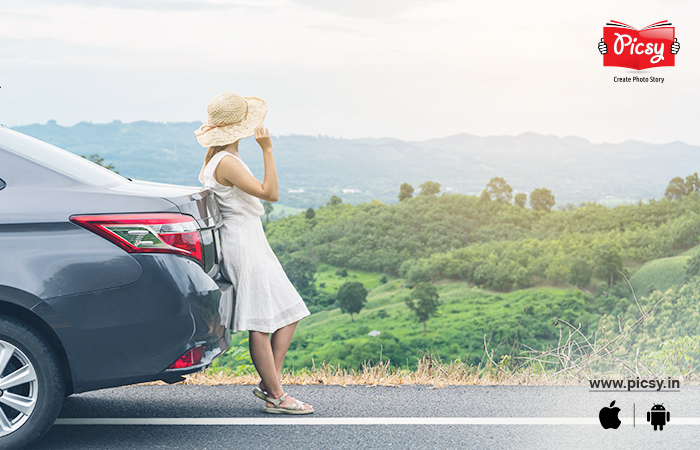 Come on! Let us accept the fact we all wanted to recreate the road trip pictures of Zindagi Na Milegi Dobara. Whenever you go on a road trip with jigriyaar, do not miss out on the opportunities to click multiple pictures. And one of the best tips for capturing the best road trip is clicking candid shots. Whether it is while you all are chit-chatting or just enjoying your favorite snacks. This way, you can enjoy your travel vibes and enjoy your memories.
Family Outdoor Photoshoot Ideas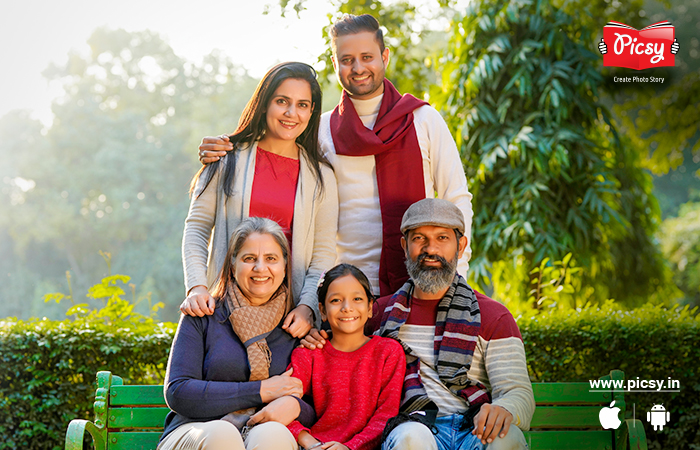 TWe love to spend time with our family members. They give us solace. Here are some family outdoor photoshoot ideas that you can use to relish your memories.
Family Picnic
One of the best family outdoor photoshoot ideas is going for picnic and clicking wonderful pictures. Whether you and your family members are munching snacks or enjoying the dance party, capture every moment.
Collect the happy moments you all created and incorporate them into a family photobook. And after coming back, flipping through its pages while sipping tea. It will take you all on the journey of nostalgia.
P.S. This session of looking at the happy memories will make you yearn for another family outing. So, be prepared 😀
Photograph the Kids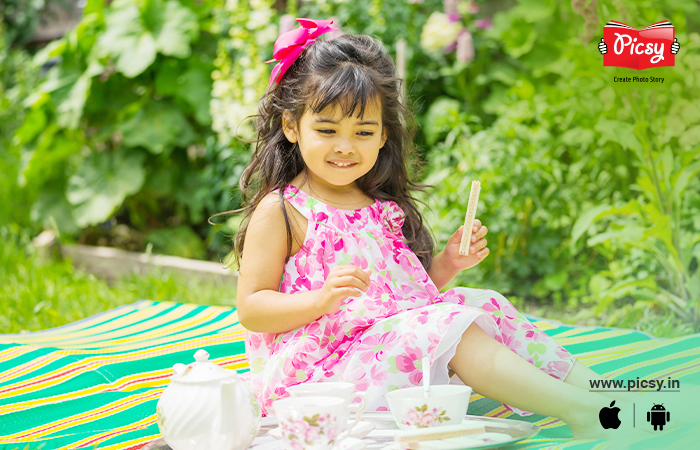 Another exciting yet innovative family photoshoot idea is capturing the pictures of the kids. Whether it is the weekend or the hectic weekdays, click the pictures of your kids. However, you need to be extra vigilant while clicking their pictures as they will haywire and can easily get on your nerves.
So, be very careful that you behave sufficiently strict with them. Or else they would not let you click good pictures. Moreover, as it is your art piece, you have the complete liberty to experiment with outdoor family portrait ideas.
Couple Outdoor Photoshoot Ideas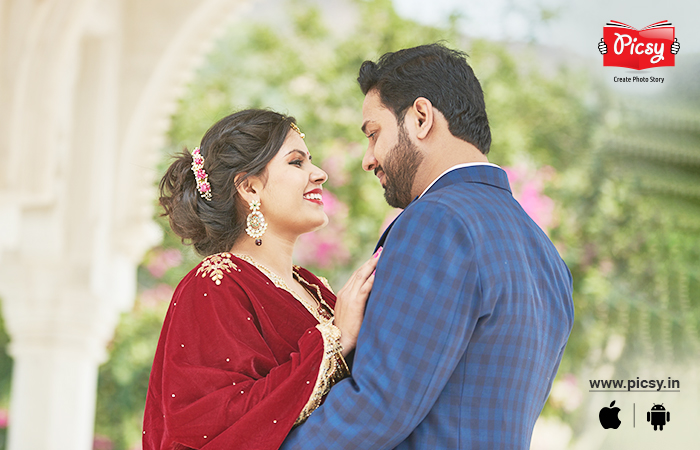 You surely always want your partner to feel special. And you will try everything possible to bring happiness on their faces. What is better than clicking lovely pictures with your partner? Here are some outdoor couple photoshoot poses that you can try as a couple.
Sunset Shots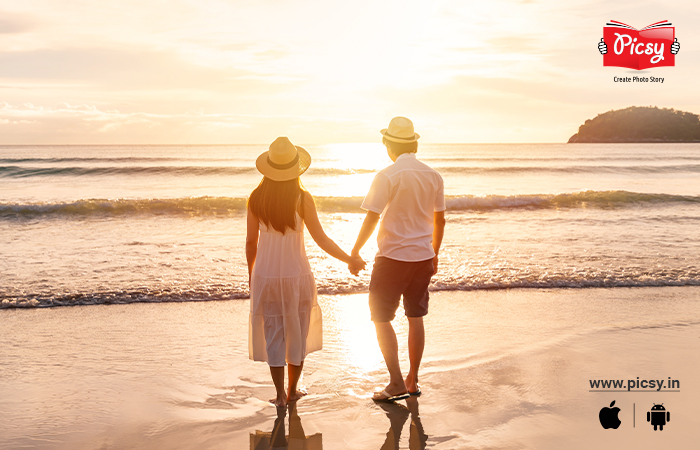 We cannot deny the fact that the sunset shots of you as a couple look absolutely beautiful. Sunsets accentuate the beauty of the pictures. Use the dusk time as in when the sun is about to set. The sun rays shining from behind you both will give out a divine picture.
Choose the most romantic pose and click wonderful shots while experimenting with outdoor photoshoot ideas for couple. then you can get it transformed into an amazing acrylic print. You can place this art piece in your bedroom. It will help you to reignite the romance between you two.
Cheers for Your Everlasting Love
What is stopping you from cherishing your love with your partner? Get Your pictures clicked when you are taking your wedding pheras or while stepping out of the mandap. It is one of the best outdoor photoshoot poses. These pictures will not only capture your beauty but also focus on how happy you both are being together.
Compile all such memories and accumulate them into a couple photo book. Whenever you both flip through its pages, it is definitely going to reignite the romance between you two.
A Black and White Beachside Shot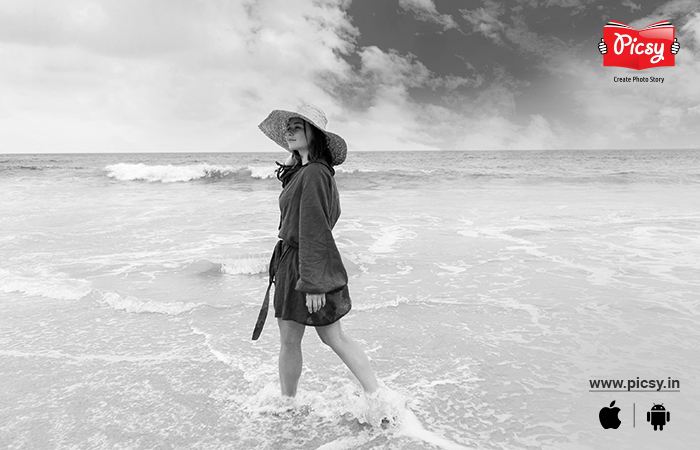 Black and white pictures are always pretty. So, why should you miss out on the chance of acing beachside shots? Click wonderful beachside pictures with your beloved and incorporate them into your album. And do not shy away from experimenting with your creative outdoor photoshoot ideas.
Outdoor Photoshoot Ideas Using Props
We surely cannot deny the fact that the props help in accentuating the beauty of the pictures. Here are some photoshoot ideas that you can incorporate using the props. Have a look at them.
Umbrellas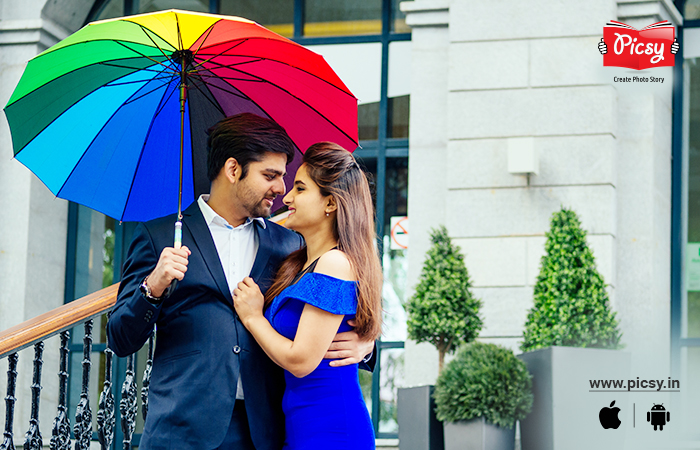 Are you a Bollywood fan who wishes to recreate romantic scenes using umbrellas? What stops you from revisiting the 80s era of Bollywood where umbrellas became a vital aspect of the romantic era? Use a beautiful umbrella and create your own Bollywood moment. It will contribute to a great extent to your outdoor poses for photoshoot. Wear a beautiful chiffon saree and pose as if you are the main lead of Yash Raj Films. It will let you tone down your Bollywood fever 😀
And if you have clicked multiple shots, then why not incorporate them in a photo calendar? Select the best twelve shots and add them up in your photo calendar.
Want to preserve your memories? Get your hand on Picsy's Photo Calendar.
Favourite Street Food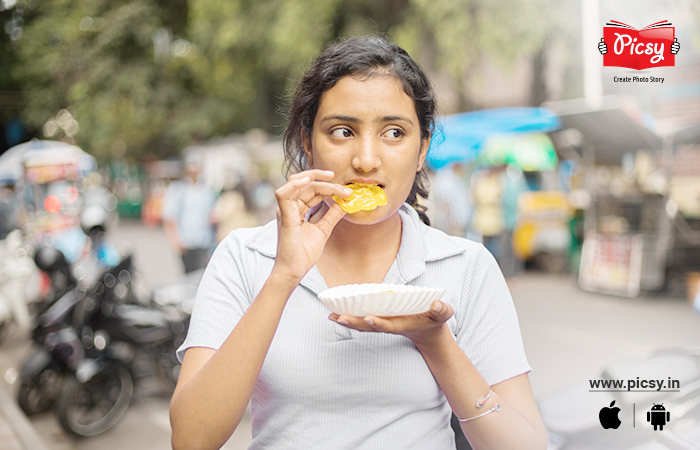 It is believed that street food is women's best friend. Then, how about including your favorite chaat in your pictures? You can create a beautiful female portrait using the pictures of gobbling down yummy delicacies. And it serves as a perfect prop for photography.
Female Outdoor Photoshoot Ideas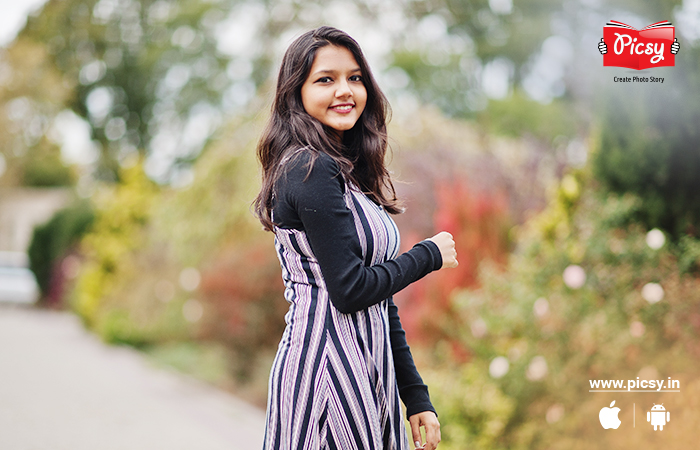 My dear readers, here are some female outdoor photoshoot ideas that you can try. Let us have a look at it.
The Seated Pose in the Garden
It is one of the most common poses for females. All you have to do is, sit on a chair in your garden area with cross legs, face the camera and give a subtle smile. Trust me, it will give you the boss lady vibes. You can get this picture transformed into a vinyl print and place it in your bedroom. Just a glance at this portrait will induce positivity in your life and will help you to become more confident. So, why should you remain behind from feeling the boss lady vibes? Try out this interesting outdoor photoshoot pose for female to appear confident.
The Sideway Pose in a Landscape
If you are someone who gets shy away from facing the camera, then choosing the sideways pose is the best thing. It is one of the most used poses for fashion photography. All you have to do is turn your face aside and lift up your head a bit. You can look at the scenic beauty. This way, the portrait you click will turn out to be extremely beautiful because of two beauties: you and scenic beauty.
Outdoor Male Photoshoot Ideas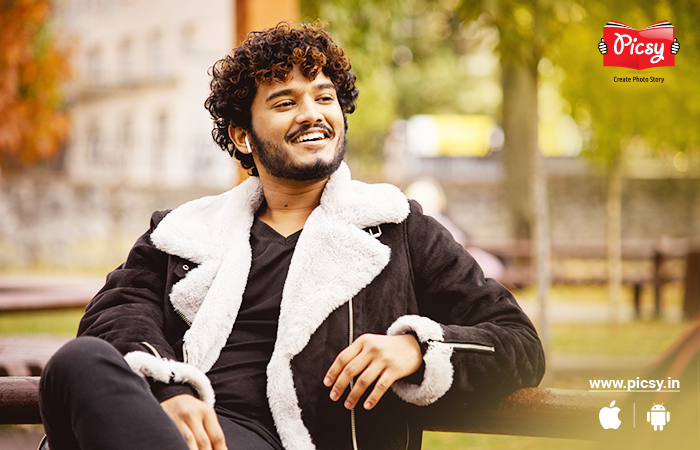 The pictures of the males look extremely sophisticated. Here are some interesting outdoor photoshoot ideas for males.
Walking Against the Crowd
Walking is one of the most common and elegant-looking male photoshoot ideas. And when you walk towards the camera, being confident, it gives a very natural appeal. Honestly, it is one of the go-to shots for the males. It is the perfect pose for the people who shy away from facing the camera.
The Lean on a Graphiti Wall
One of the most versatile poses for males is the lean. Usually, the lean poses are either the back or the shoulder against the wall. You have the full liberty to modify the pose by leaning against your car or street Graphiti wall. If you are seeking to have an intense picture, then keep your legs straight.
Closing Words on Creative Photoshoot Ideas
So, my dear readers, now you got a complete hang of how to ace your outdoor photography. Do not hesitate to try out these outdoor photoshoot ideas to liven up your memories to a great extent. And for making them permanent, rely on Picsy.
Don't worry, it is not a hectic task. All you have to do is download the Picsy app and explore the exclusive range of beautiful photo products and place your order. We will deliver your memory keepsake to your doorstep. Happy snapping 😊
FAQs
1) What are some unique outdoor photoshoot ideas?
There are many unique outdoor photoshoot ideas, for example, action shots, road trip, family picnic, etc.
2) How can I find the perfect location for an outdoor photoshoot?
To click perfect outdoor pictures, it is important to select the perfect location. The best ones are garden, street side, beach.
3) What personalized products are popular among customers for outdoor family photoshoots?
The personalized products that are hitting the market trend are canvas prints, floating frames, photo calendar, photo books and many more.
4) What are some unique ways to use personalized photo prints in outdoor photoshoots?
The trendy ways to use personalized photo prints in outdoor photoshoot is acrylic prints, canvas prints, vinyl poster frames.
Ready to hold your memories in hand?