Modernize Your Space With These Cost Effective And Premium Photo Products
Sep 16, 2019
Who's up to revamp their home? Who is ready to decorate the living room, bedroom and dining room differently? Here, we're not talking about buying lavish furniture and luxurious sofas. The idea is to be cost effective and still give absolutely 100% elegance to your personal space.
You color your walls, buy showpieces, spend on marbles but you always forget that it's the personal touch that gives your home breathing. Decorating your own home is a challenging task. As soon as you begin it, you find a lot of possibilities that become hurdles.
If you are that couple who are waiting for enough money to decorate your home, it will never happen. You are missing the point here. There's more to life than just decorating with costly things.
Don't worry – our idea is simple, smart and straightforward. Just remember the Golden Rule of Decoration: Live with what you love.
Below are few cost-effective but premium quality and personalized photo products that will add beauty to your home:
Canvas Prints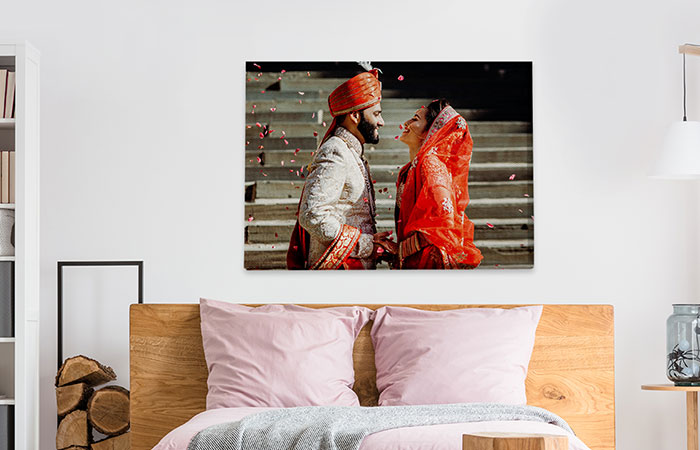 The wall is the first thing you start with in order to decorate your home speedily and stunningly. Make your wall 'Hall of Fame' with Canvas Prints. Depending on the color and size of your walls, you can choose the orientation. Landscape or Portrait – Give your wall its best companion. No wonder, the charm and appeal of the respective room increases. The good part is that you can personalize your canvas and select any of your favorite moments clicked by you to hang on the walls. We say it right - Hang it like Canvas. (There's no competition with Chandelier, FYI)
Photo Calendars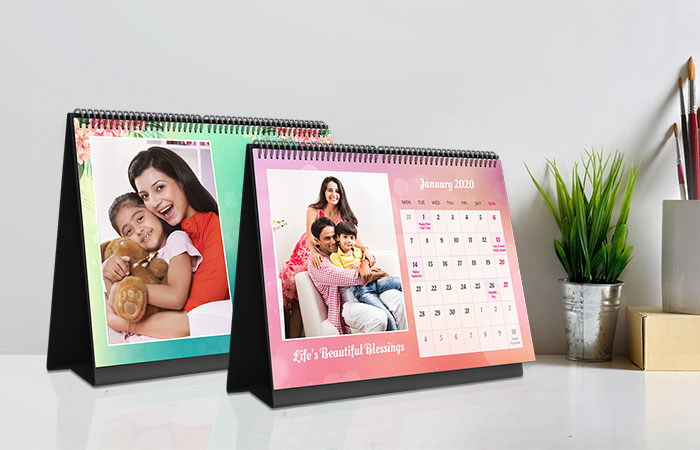 Every day, you wake up in the morning and see time. But honey, what date is it today? It's a forgetful task – to be honest. Why not have table calendar? We know what you're going to say, "Calendars are boring, dates and day can be looked at from phone and blah, blah". Well, we're not talking about to boring calendars but personalized photo calendars that have your special memories. Mind you, regular calendars won't show you the happiest moments daily.
All you have to do is collect your 12 super-fun clicks and add it month wise. Who said boring, by the way?
While you are sitting in your living room or bedroom, date and day is just a sight away and not to mention about the mesmerizing photo memory beside it. :p
Simplicity is the ultimate sophistication
Too much of products and things in the room and hall would make it like an exhibition. Don't do it. Don't put calendars everywhere. Decorating means minimalistic way to create an aura you will love to live with.
Photo Books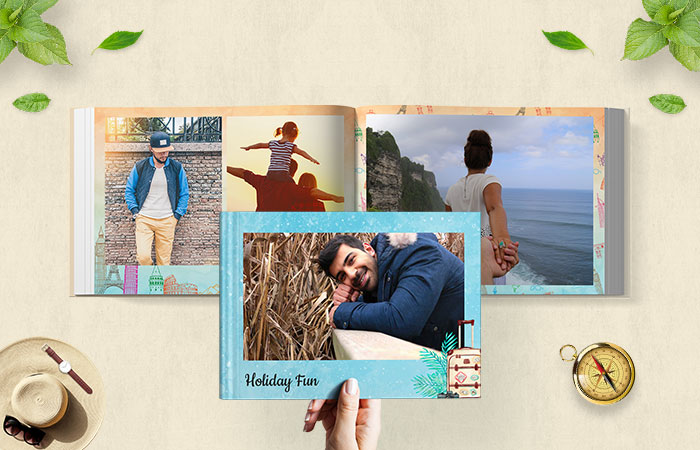 You don't even realize how priceless happy memories are until you really need them. Moments that have molded you, motivated you, evolved you and made you who you are today. You preserve these special remembrances in personalized photo albums, not regular photo catalogue. Photo Albums – Albums that are something you can hold in your hands and feel the power of it within your heart.
Think about it, you have created a photo book full of your travel, family, birthday and anniversary moments and have it rightly put near your bed or sofa. In hurry, you may flip through it and go to work with an ear-to-ear smile in the morning; in the evening, whatever your mood is, a look at the cover page will melt your heart.
Photo Prints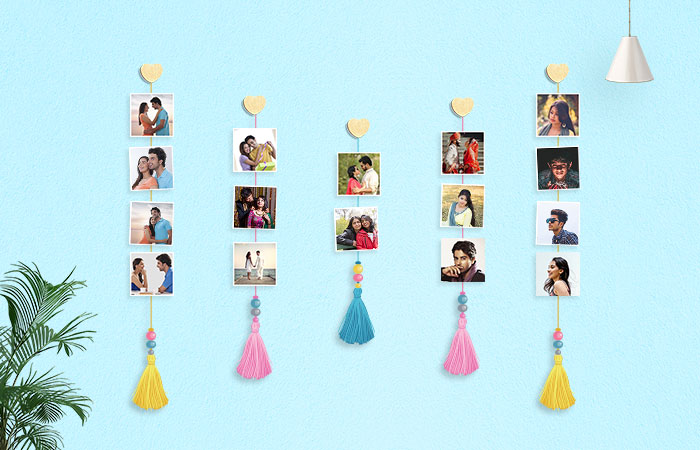 What if there's more to decorate the walls than just coloring it? Print out your excellent, amazing and memorable pictures from the phone. Stick it, hang it, make a wire, do everything with different standard sizes photo prints. Picsy personalized photo prints will add more features to the cap and undoubtedly, give your home the 'Deepest Emotional' feeling.
This is actually not decoration but as we said decoration is not just about hanging or sticking or showcasing products/things. It's about filling your home space with emotions and care.
Admit it, you loved it! Now, stop Googling 'Ideas to decorate your home' and implement these first as with all the matters of heart, these products full of emotions will find its place automatically.
Ready to hold your memories in hand?