Handy Tips to Display Canvas or Framed Prints
November 11, 2021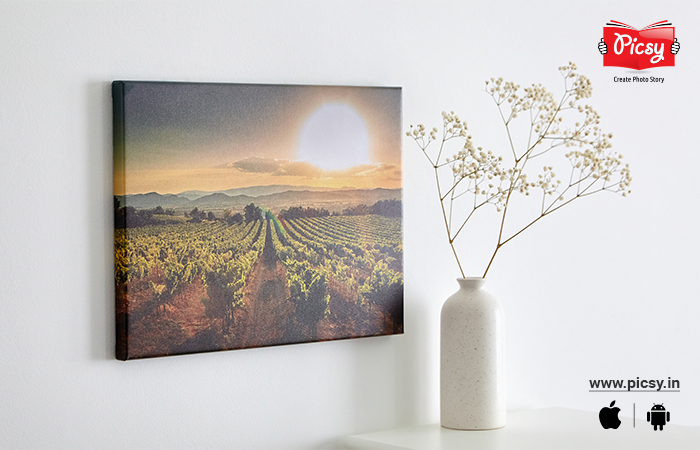 Do you at times feel the walls of your house need a makeover? Or are you wondering how to make use of the beautiful decorative you possess in your collection? A canvas print is the best solution to resolve these queries. The canvas print is an image printed on a canvas that is available in various sizes like 30" x 20", 20" x 15", 20" x 20", 24" x 18" etc. With the help of canvas prints, you can cherish your special moments.
If you are confused about displaying canvas prints, then let us make you familiar with it. We have filtered out these really handy tips for revamping your walls with wall décor item. So, let's dive in.
How to Display Framed Prints or Canvas Prints Together?
You are already aware of how efficient canvas prints are. We can place them in our bedroom, kitchen, living room and even in the office. But are you wondering how to hang the canvas on the wall? Let us read through the tips.
Go for Diversified Frames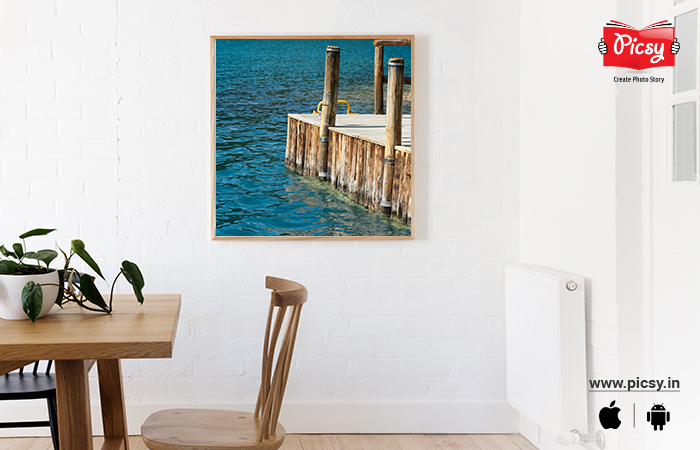 If you are puzzled about how to hang your artwork over the walls, then try opting for a variety of art pieces blended together. You might have seen the photo wall collage. They look extremely beautiful. Try to be unconventional and experiment with framed canvas prints. After all, it is your personal space, so you can be as experimental as you wish to be.
Experiment with Artifacts
If you are someone who admires vintage prints, then do not forget to try out artifacts. All you have to do is hunt those antique shops and find the perfect framed print for your wall. However, you have a great variety of options to dig for, from baskets to vintage iron items, and add a dash of earthiness.
Game of Odds
It is generally believed that odd numbers are eye-catching. Have you ever thought why? The reason is, odd numbers give out a distinctive feel and uniquely decorate the wall. You can arrange your framed prints in odd numbers symmetrically yet be extraordinary to showcase your creativity.
The Vertical Vibe
It is usually believed that the vertical decoration on the wall takes its appearance to the next level. All you have to do is vertically arrange a few items on the wall and see how beautiful the effect turns out to be.
Pro tip: Try arranging your canvas wall art on the solid wall to get a sophisticated yet contemporary look.
Opt for the Grid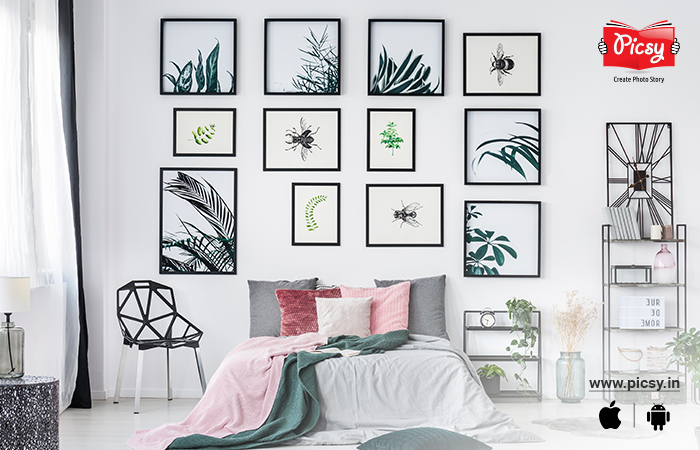 The grid is quite effective. The reason is when we place framed photo prints in the grid style; it transforms into one massive art piece. And if you have a large solid wall, then this is the most appropriate style for you to rely on.
Symmetrical Strength
We cannot ignore the fact that we love things to be properly arranged. So, try creating symmetry of the canvas wall art to get that classy feel to your wall; for instance, a mirror along with two lamps to create a synchronized feel.
Oversized Prints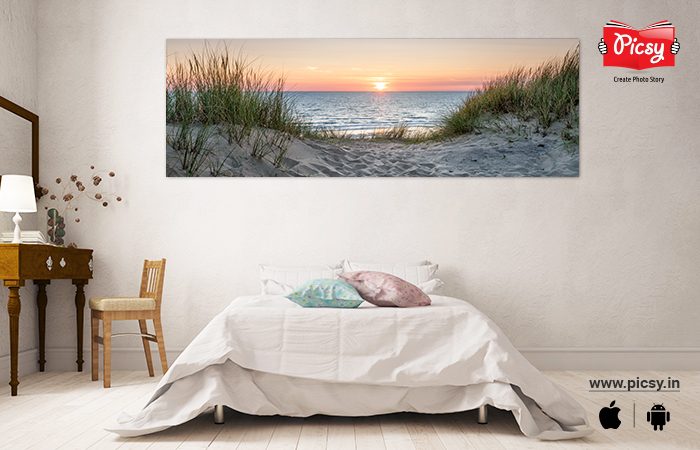 If you feel absolutely perplexed about which print to go for, then the most hassle-free choice is to opt for a massive print. Oversized prints not only look great but give a touch of opulence to your wall.
Billboard Art with Vinyl Prints
Use Vinyl Prints to décor your house. Previously used for the purpose of advertisement, it is getting quite trendy in the home décor sector as well. Whether you get a framed vinyl print or the usual one and paste it on your wall like the rustic street-style décor. They are chic, durable, and quite mobile to hang (or paste) in your space or present to your loved ones.
Climbing Steps
Even though the management of stairs is a bit complicated, but they look extremely beautiful. The convenient way to showcase your framed pictures is by positioning them over the wall beside your stairs. Moments from your life and the smiles of your loved ones are sure to cheer you up on a gloomy day.
Line Them Up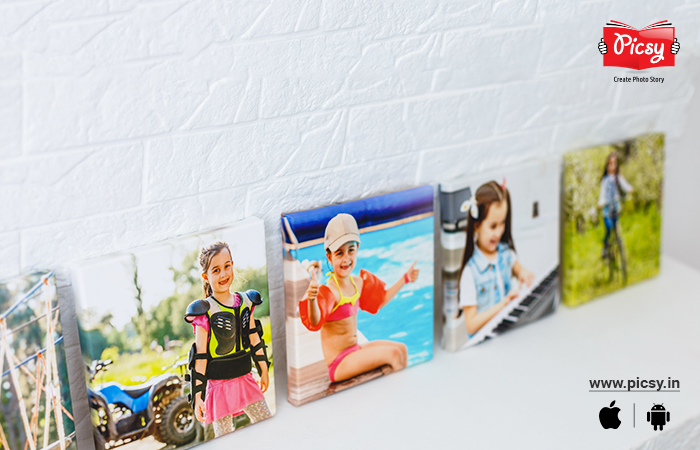 Anything which is positioned in a clear line catches the viewers' attention. So, here as well, try lining up the framed wall art to give an impression of objects falling in a place. Try arranging the prints in a series to give life to your walls.
Pro tip: Place the art pieces just above your couch at they would amp up your space.
Mix the Shapes
One single shape might seem a bit boring at times. If you like experimenting and want to give an unconventional touch to your space, then try arranging your photos into various shapes.
Omit the Frames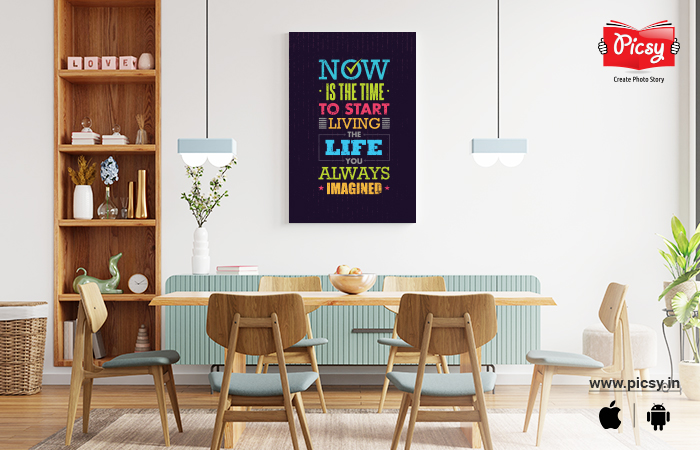 If you are someone who likes experimenting, then do not forget to experiment with your frames. Try going frameless with your canvas print and flaunt your creativity. Go frameless and be creative. Try including inspirational quotes or even the special moments spent with your loved ones.
Rely on the Bookshelf
Those massive bookshelves kept in our houses are of great importance. In order to give your bookshelf a synchronized and extravagant appeal, place your art piece over it. An additional advantage is, you can update it whenever you feel like it, without any hassle. It also looks extremely classy.
Try Out Vibrant Colors
There is a reason why vibrant colors are so trendy. They induce life to the monotony of the house. Scrutinize the beauty of your wall by adding a pop of color to your art pieces.
Read More : Canvas Prints Vs. Framed Prints: Which to Choose?
Why are Display Framed Prints Best?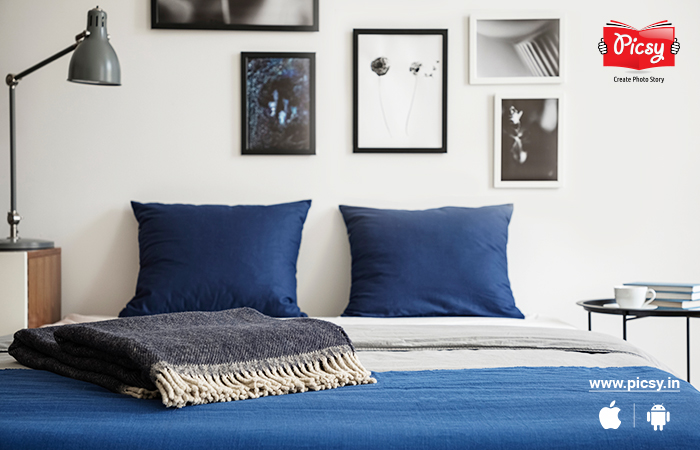 You might be already aware that display framed prints are getting popular. Let us understand the exact reason behind it.
Cost Effective
We all like something which is not harsh on our pockets. Then, it is definitely a good idea to go for framed prints as they are not only cost-effective but look really beautiful.
Customizable
One of the major advantages of the framed photos hung as art pieces is that we can modify them as per our choice. This is how we get the liberty to showcase our personality and our creativity. You can décor your living room walls and make a statement. So, get a hand on your customized framed print and add to your home decor.
Durable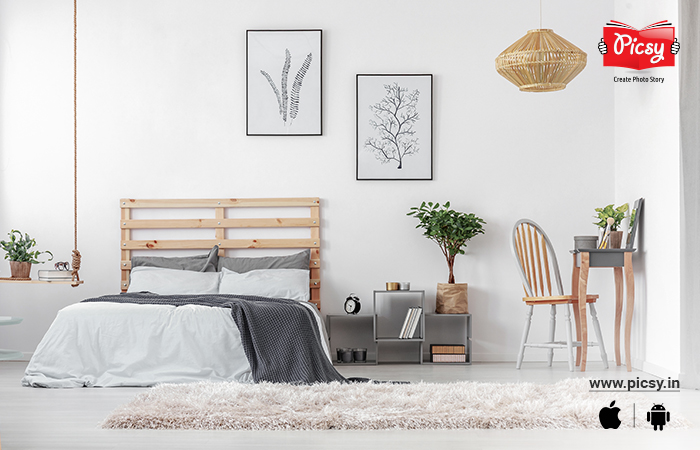 Anything which is durable just takes our heart away. And these framed prints are not only attractive but extremely durable as well. That is how they enhance the décor of the house.
Artistic Appeal
The beautiful framed prints assign the artistic appeal to your space and make it seem extremely beautiful, thereby inducing life to your space. In addition to this, it also peppers the pictures with vividness and brightness.
Preserve Your Pictures
Memories are really close to our hearts, and we love to keep them intact. And these alluring framed prints give us that opportunity to preserve our pictures and cherish them whenever we seek to relive those beautiful moments. So, it is unavoidably a great idea to opt for framed prints.
Read More : How To Choose Wall Art For Your Home?
Conclusion
My dear readers, there you go! You have now got the hang of how to deal with displaying framed prints or canvas prints together. Then, how about trying your hand on absolutely stunning canvas prints. But one thing you have to keep in your mind is, it is your personal space. So, decorate it just the way you want.
If you feel confused about which company to rely on and who is the best canvas collage maker, then Picsy is your rescuer. All you have to do is, go to the app store and download Picsy. And Picsy will take care of all your concerns regarding canvas prints. So, what are you waiting for? Download the Picsy app now and tell your photo story.
Ready to hold your memories in hand?