Creative Homemade Father's Day Card Ideas
June 11, 2021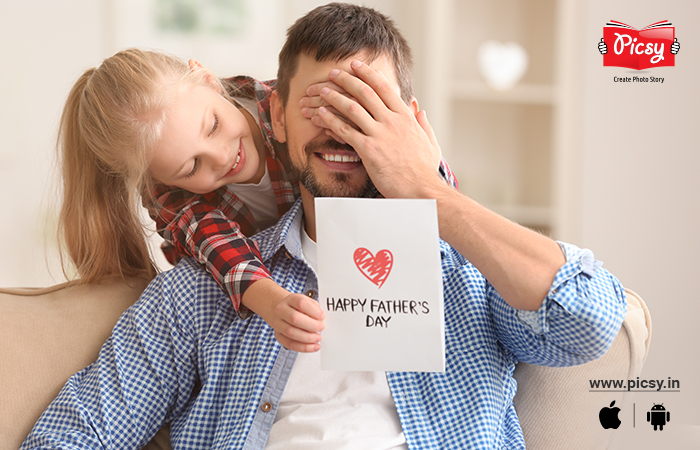 As you spend most of your thought on the perfect gift for your father, do not forget to put the extra touch of cards on Father's Day. A simple idea to make your dad smile - a gift card. Some are cute, some are sensational, and some are funny, but all these gift card ideas can melt your daddy's heart. The man has always been ready to fix everything and get his hands on anything to make your life easier. The kind of love you can feel from miles away.
For the sake of his selflessness, this Father's Day, let us help you to thank him for all the things he has done for you.
If you think your craft work is not up to the mark, don't worry because most of these DIY Father's Day card ideas are fun, creative, and easy to create. But before getting onto the ideas, let us discuss the obvious first - how to make cute Father's Day cards?
Just like how we studied back in school, we will cover this part-by-part in three simple steps:
i. Get (Get the idea)
ii. Set (Set the items)
iii. Go (Start!)
Get (Get the Idea)
You know the mantra; before thinking, first, you need to forget. Clear your mind, then try to think about what resonates with your father - is it a cup of tea, a gramophone, or books? It should be something that would define your father - it can be anything. Try to portray that vibe in the card. Don't worry, we will also add some of our ideas to the article.
Set (Set the Items)
After you finally decide on the look of your card, you need to figure out what are the things required to craft the card. Are you trying to stick something? Then, you surely need some glue. Do you want to color it? Or add some extra elements? Note down EVERYTHING. Trust the idea; it helps in arranging all the items that are required.
Go (Start!)
You better start creating the card before 20th June. You wouldn't want to wish your father a day later, will you? The card for Father's Day doesn't need to look mind-blowing; the effort counts. Try to keep it simple, something that your father would appreciate. It's his day, after all.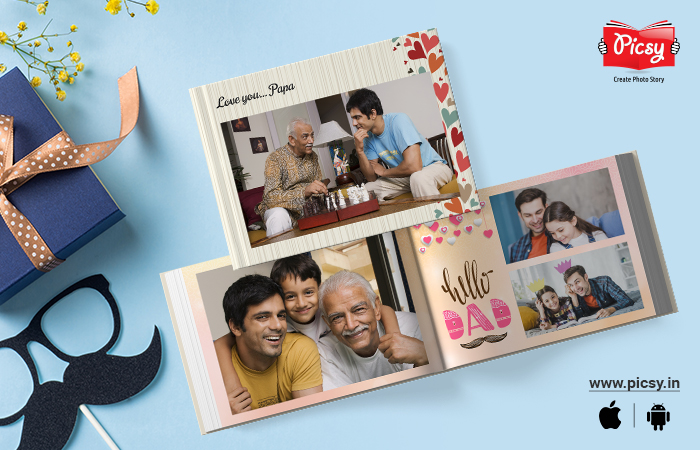 DIY Father's Day Card Ideas From Daughter
Behind every strong girl, there is always a humble father. There can be no substitute for the panda-hugging big man. With his witty sense of humor and predictable jokes, he happens to be the most protective guy in the world. A daughter to his father is always his favorite doll. Now, it is the time for the doll to make her funny big guy smile. As promised, we have come up with a few homemade father's day card ideas, which go perfectly with your thoughtful and well-researched Father's Day gifts .
For The Corporate Dad
He is the suit-up and 'get the work done,' kind of a guy, so give him something that cherishes all the hard work he does for the family. Create a gift card with a tie, a briefcase, or maybe a cell phone, right? One quick trick - if you can not draw, that is completely fine. Get the clipart from google and print them. He would be equally happy.
For The Health Conscious Dad
Does your father keep telling you to intake greens? We have a perfect and easy Father's Day card idea for all those fathers who keep checking your daily diet. Take two pieces of cardboard, paint them brown - try to make them look like slices of bread. Arrange more layers, paint them as you wish - say, for example, make lettuce, tomato, and oh! Don't forget the patty- a perfect DIY card. Each layer could contain a message you would want to convey to your dad, or maybe stick pictures, anything you wish!
For The 'Family-Man' Dad
Father's Day gift card ideas are plenty, but the person who loves to spend those summer holidays together playing monopoly and cook every Friday night would only appreciate something that would resonate with the family. And what is better than a Father's Day photo album ? Collect all the nostalgic moments and frame them in a photo album.
For The Galaxy Dad
Not all kids are fortunate to get the love of their mother. So, for the dads who have backed you with the strength of a father and the love of a mother, he deserves the happiness of the entire galaxy! Take a paper, add any color of your choice and make it look colorful. Now cut the paper in a heart shape and paste it on white paper. It is an idea to tell him that he not only means the world but the entire galaxy to you.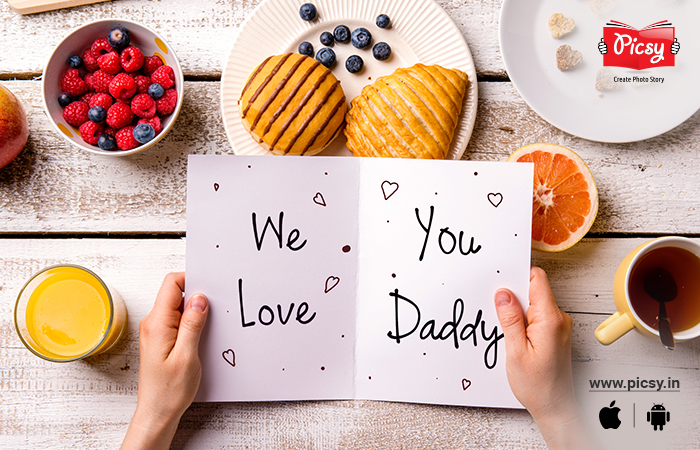 Homemade Father's Day card ideas From Son
The Superhero Card
You got to agree; he is nothing lesser than a superhero. With an adorable superhero card, tell him how much he inspires you. Make a folding card with a suit and tie at the outer layout of the card and a superman or hulk (it can be Dr. Strange as well, go with your favorite superhero character) for the inner layout of the card. So, when your father opens the card, he bursts with happiness.
The Message Card
Not all are fond of glue and stickers. We have something special for all those sophisticated dads, Father's Day wishes on an artsy piece of paper. Here are a few tips on what you can write:
If you have a sibling and you want to keep it fun, you may write, "I know I am your favorite son, Happy Father's Day *wink*."
An inspirational note, "Thanks for all you have done, Dad. I wish to be a father like you."
An honest thank you note, "Without you, I could never be where I am today! Thank you for everything, Dad."
The Long-distance Card
Not all fathers stay with their children. Either they are out for work, or the kid is out for a hostel or job. They don't happen to spend a lot of time together. And as the corona has emerged out of the blue, a card on Father's Day 2021 can be digital as well. There are many websites, which allow you to make beautiful cards with customizable templates.
The Unique Card
This unique card is for those of you whose mother stood for you not only as a mother but a father. People who don't get to experience the presence of their dad aren't unfortunate. Rather they have that one person, their mother, playing both roles. She definitely deserves one humble message on this day. Let the card be simple; let the message do its wonders. Let her know - she is the shield, the home, and the armor; she ain't only a mother but also a father.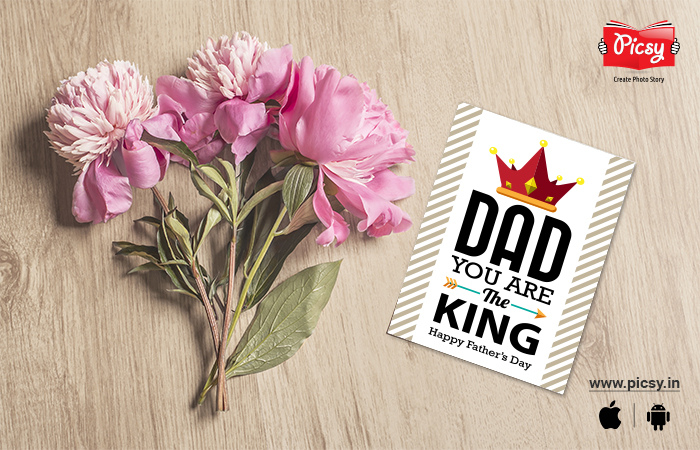 Wrapping Up!
Now that we have listed all our ideas for a perfect Father Day card put your hands on some paper and glitter and surprise that old man! We hope, along with the cards, you have also thought of some Father's Day gift. If not, fear not because, at Picsy, you can order wonderful and, most importantly, thoughtful gifts. Starting from printed photo albums , canvas prints to photo books, you can immortalize the bond between you and your father. So, what are you waiting for? Better late than never, my friend. Download the Picsy app now and choose an exclusive gift for your dad!
Ready to hold your memories in hand?