Create an Exquisite Scrapbook in 7 Simple Steps
December 07, 2021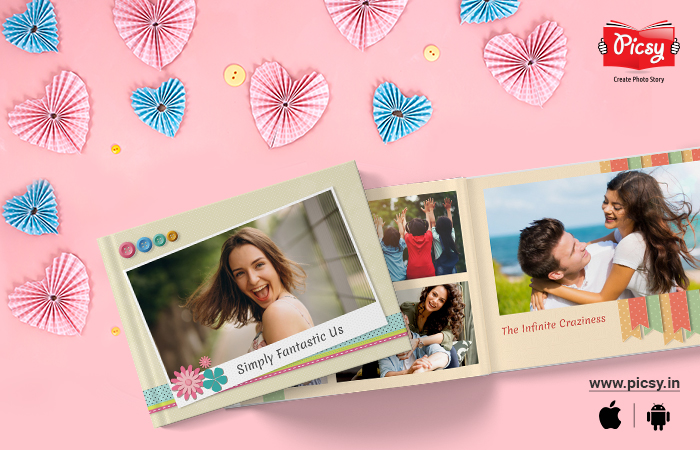 You have been running around for quite some time, snapping away at all the magical moments that unfold in family life. Vacations, birthdays, gang get-togethers, you've been to them all, and while you were there, you have clicked about a million pictures that now rest in your smartphone's gallery.
So, what do you do? Just scroll through them, not actually connecting with those tiny shreds of digitized memories or organize family photos and flip through an exquisitely crafted scrapbook that helps you connect with your memories etched so clearly on pristine materials with a flawless finish.
Whether you wish to create scrapbooks online to commemorate a birthday, or if you wish to make a scrapbook fun photobook documenting your family vacations, personalization is a key element. So, if are thinking about creating the perfect scrapbook, get comfy and read on.
7 Ways to Create the Perfect Scrapbook
Here are some interesting scrapbook ideas for you to create the perfect coffee table flip-through.
1. Choose the Right Photos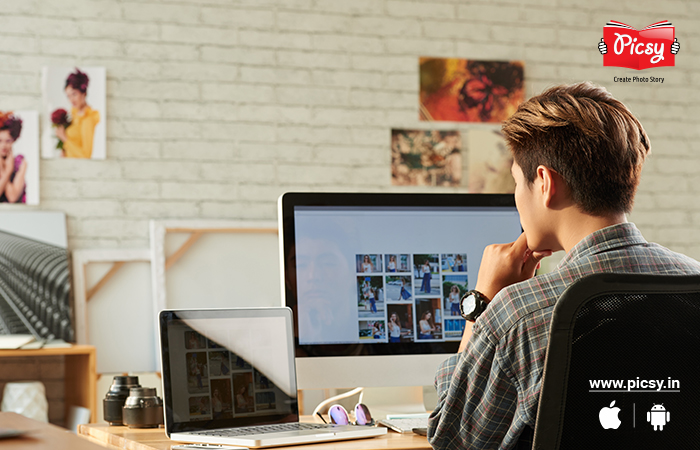 We take it that you already know how to take the perfect photo. Now comes the time for you to sift through the multitudes of family photos on your smartphone and choose the ones with the best composition, lighting, and overall visual appeal. You can start by narrowing down your choices based on quality. E.g., a blurry photo could ruin your scrapbook's whole aesthetic, and if enlarged, it could show up even more blurry. Choose photos that are crisp in detail and color.
2. Organize Your Photos
The key to success for your family photo album online is organizing your photos before you begin creating your photo album. You can organize them according to dates, family members the pictures are of or create collages of yearly events. It takes only a few moments to organize your photos, and as a plus, it saves you a lot of time when you have actually got down to create your scrapbook online. You can place your photos in one folder and then upload them all together.
3. Highlight Your Favorites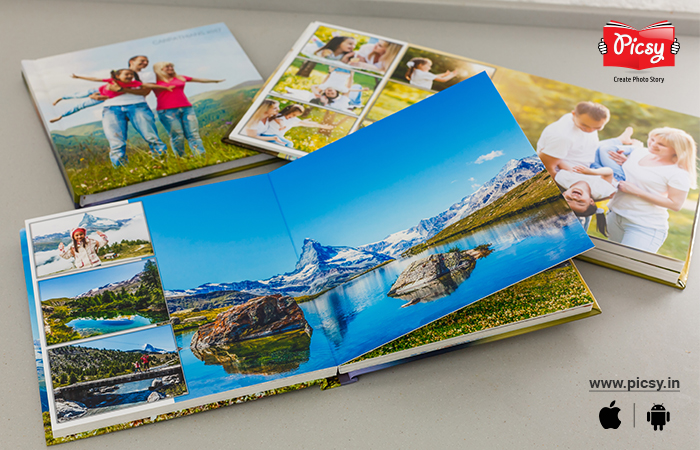 You can make the layout of your family photo album online even more appealing by keeping certain photos larger than the others. These larger photos will accentuate the subject and keep the spotlight on what you wish to convey to your viewers. However, completely customizable layouts make all the difference in this case. You could arrange one master/hero shot of your subject and then surround it with smaller pictures of the same person, occasion, or place for a beautiful highlight effect.
4. Create Variety in Spreads
When it comes to layouts for your family photo album, many online services sports endlessly customizable layout and templates, in the spread you create for each page of your scrapbook, you can add to the visual appeal and interest of the page by creating variety. In the case of a birthday, one spread could include pictures of the cake, pictures of the candles, pictures of family legacy attending the party, and pictures of the birthday boy/girl with the cake on them.
5. Pick a Theme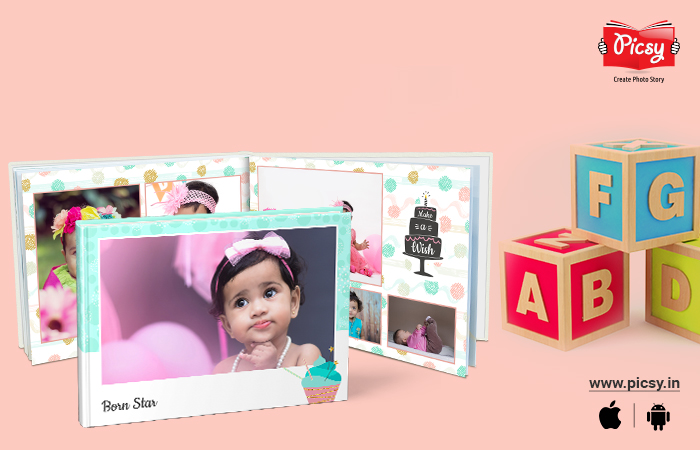 Choosing a theme for your family photo album is of paramount importance as it gives the album a storyline. You can turn a baby scrapbook into an ABC book by incorporating variations in its theme. Similarly, a travel scrapbook can be turned into an ode to the wild west just by changing the typeface and the backgrounds. In the case of a school scrapbook, you could give it a look and feel of the once-popular slam book in which you include pictures of friends with whitespace for them to write personal messages.
6. Include Helpful Text
Till we finally build a time-machine, photographs will remain the best way to capture time. A couple of words tagging each of your family photographs is also a lovely way to secure memory. In your photo album, you can include dates and stories along with your photos, adding an extra layer of personalization. A simple quote or description of the event/people in a photo can help in accurately recreating the memory encapsulated within for years to come.
7. Tell a Story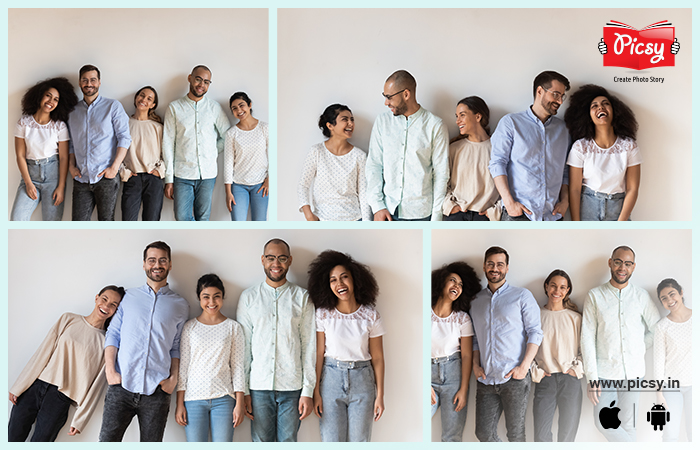 Lastly, it is always advisable to organize the photos in your family photo album in such a way that they tell a story. Arranging your photos in chronological order is one of the simplest ways to do that. You could also put in your photos in sequential order, creating a storyboard out of your photos. Weddings and birthdays have a clear order. Try incorporating that order and sequence of events into all your photo albums for enhanced visual appeal.
Pro Tip: Feedback and Editing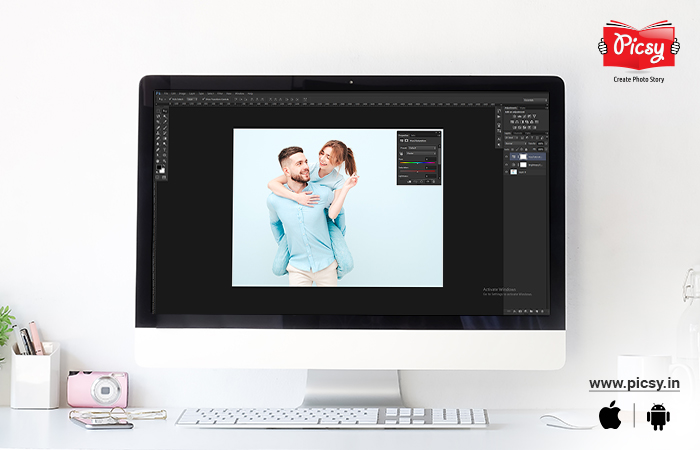 It is always good to have some trusted peers look over your portfolio before you submit it to a prospective client. If you have already submitted it to a client, then perhaps you could ask for their feedback and gain insights into what are your strong points and what you can improve.
There are also people who you can pay to critique your portfolio. There are also dedicated review events. Don't forget to search Google for 'portfolio reviews' for online feedback.
Editing your photos in Lightroom or Photoshop can add that extra bit of magic to your photographs. Perhaps you need to adjust the contrast of your photos, or maybe you need a slightly warmer hue.
Editing was once frowned upon by clients, but today you can put in as many edits into your photos as you want. Photo processing is a huge business, and there are some genuinely fantastic service providers out in the market.
Regardless of whether you plan to create a scrapbook for your wedding or a recent road trip photography, scrapbooks are an amazing way to save and share your magical memories. Once you have settled on creating a scrapbook, the next step is to decide what size you want your scrapbook to be.
There are numerous sizes available in the market, but your choice should depend on a few aspects that we are about to detail below. So, without further ado, let's get to it.
Popular Scrapbook Sizes
The market currently has a couple of standard scrapbook sizes and orientations (there is always the option of customization).
1. Standard Medium Sizes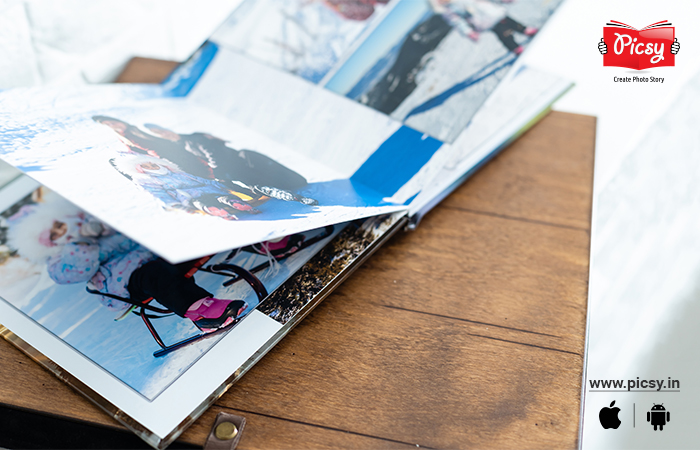 For a sleek and modern feel, you could choose to have your scrapbook printed in a square orientation. If you happen to have an equal number of portrait and landscape photos, this layout will look fabulous. The standard medium sized scrapbook comes in 11 inch x 8.5 inch.
2. Standard Landscape Sizes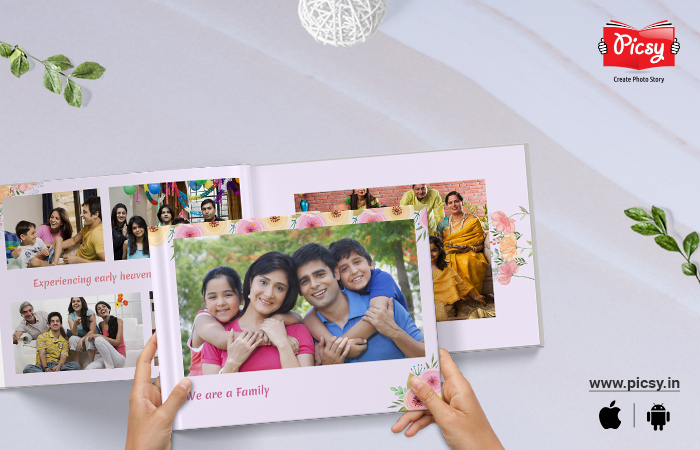 In general, representation directions will have an expert look and feel, which makes them ideal for graduation photograph books, yearbooks, or when you have many photos in remarkable or very close points. You could also choose from our list of scrapbook design ideas The standard scrapbook size incorporates 11×8, 16×12, and 14×11. Representation photos unquestionably take an alternate arrangement of abilities and have an alternate vibe overall. When you need to exhibit your pictures, these sizes are your most ideal alternatives.
3. Traditional Scrapbook Sizes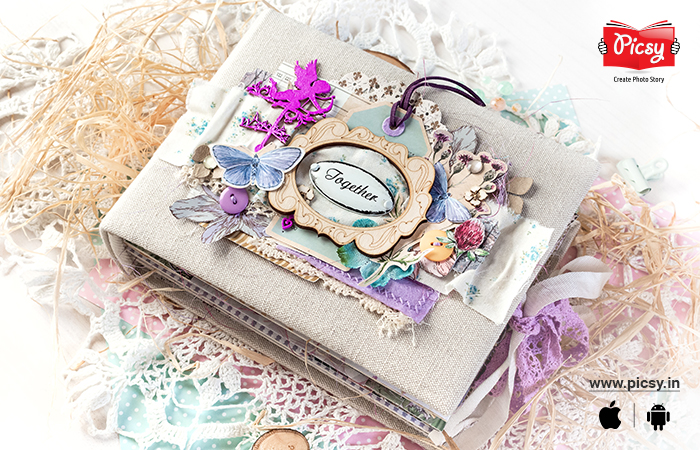 For weddings and other traditional occasions, it's standard to print more modest duplicates of the scrapbook. Ordinary traditional photograph album size is 6×6 for squared, just as 5×7 and 6×8 for scene photograph books and contrarily for landscape small scrapbooks.
Read More : Scrapbook Ideas to Cherish Your Special Memories
Tips to Put Together a Scrapbook
A photograph book is intended to be shared, taken a gander at, and appreciated. When you have many photos, photograph book plans, sizes, and scrapbook designs to browse, assembling the ideal photograph book isn't, in every case, simple. Utilize our tips underneath to direct you through everything about your scrapbook project.
1. Select Your Photos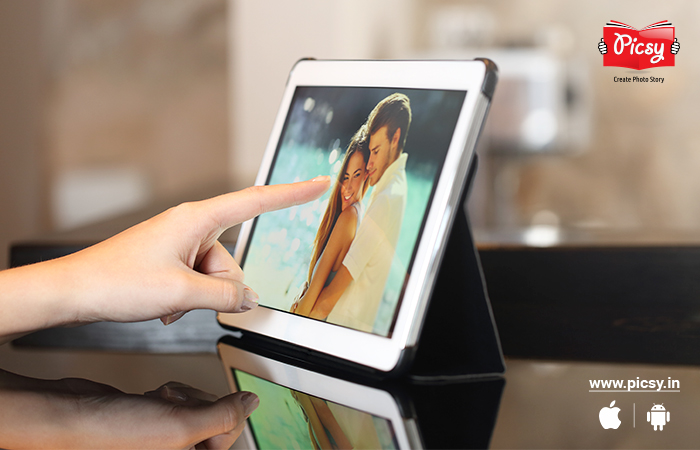 Before you pick the size of your scrapbook, it's great to have the last determination of photos. Keep an organizer with a portion of your #1 reinforcements. These will prove useful should you have an additional room or track down that some photos go poorly with a specific design.
2. Think About the Orientation of Your Photos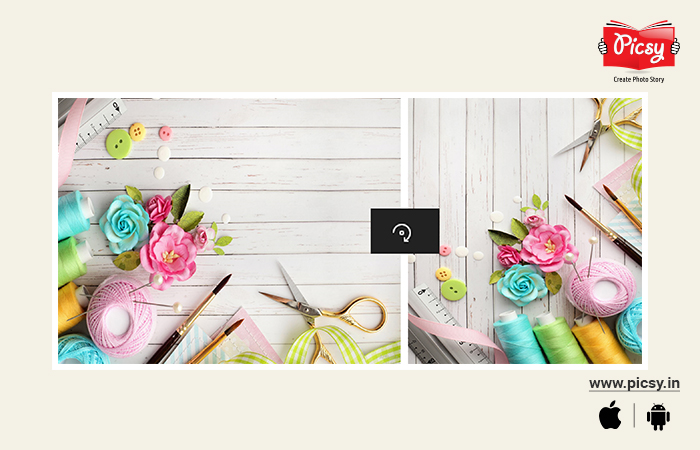 Before picking a size, it's nice to know the proportion of scene to picture photos you've chosen. This will assist you with choosing which photograph book direction will better meet your requirements. It's consistently simpler to design and measure your photos when the photograph book coordinates with their direction.
3. Think About the Number of Photos You Want to Include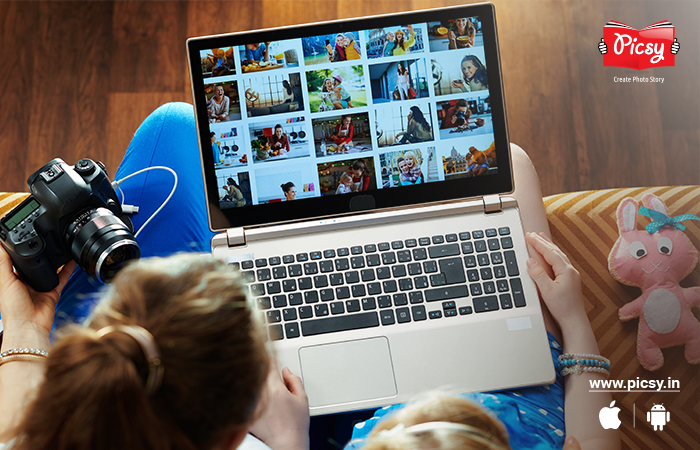 To save the nature of your photos, we suggest close to five photos per page. You have the choice of planning an arrangement page in your scrapbook; however, remember that the photos will look tiny. Arrangements are incredible to recap a specific second, like a wedding dance or travel previews of one area.
When you have your complete number, it's helpful to partition by classification and gauge the number you need per page. This will give you a superior thought of your page check. For 50 to 100 photos, a scrapbook with 20 pages will be all that could be needed.
4. Pick Your Absolute Favorite Photos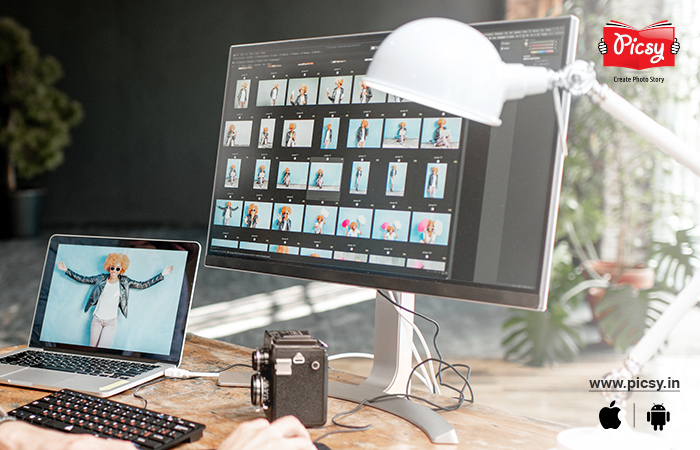 Try not to pick the photos that look the best. Pick the photos that summon feeling and put a grin all over. Regardless of whether it's somebody's bizarre articulation or a sincere, your photograph book ought to address the feelings felt at the time you snapped your photos. Our tip is to go with the photos.
5. Let the Photos Take Center Stage
With a lot of lovely photograph book plans, it's enticing to allow the plan to dominate. A scrapbook highlights the photos, so we suggest keeping the plan as spotless as could be expected. If you're adding unpredictable and fun accents or outlines, a couple of photos per page will give you an incredible output for handmade scrapbook ideas. For pages with at least five photos, a couple of basic improving accents will permit your photos to sparkle.
6. Match Your Wedding's Theme and Color Scheme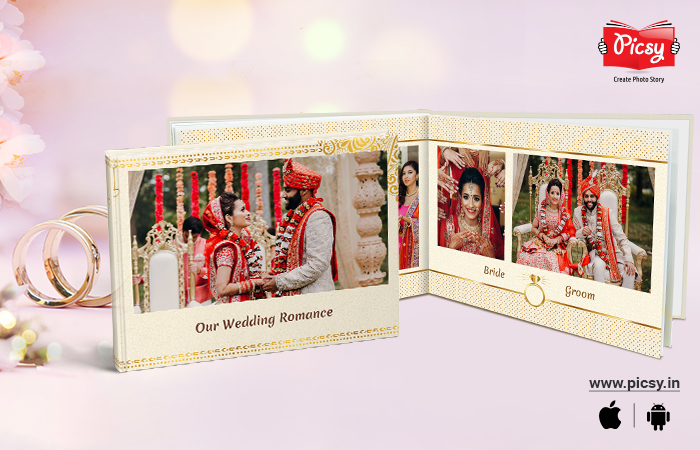 To keep the tones in your photos from conflicting with your photograph book's plan, adhere to a comparable shading plan and topic. On the off chance that you picked brilliant shadings for your wedding, add a few flies of shading on the cover and all through the pages. On the off chance that your wedding was more inconspicuous, go for unbiased shadings and whites to make your photos stick out.
7. Match the Flow of Your Wedding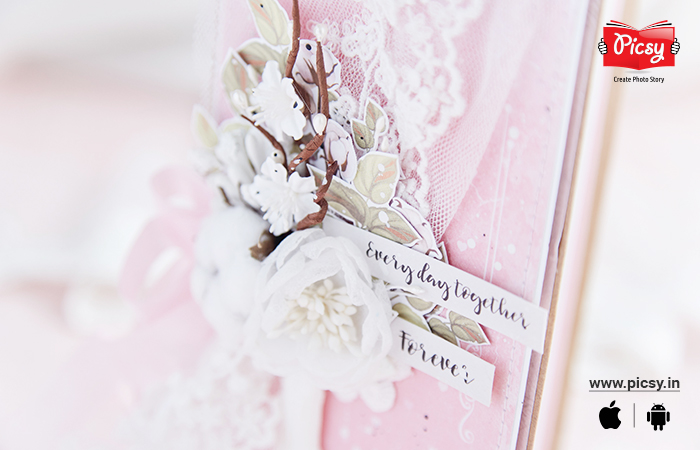 While choosing how your photos will be spread out, think sequentially. In case you're assembling a wedding scrapbook, start with the absolute first photos taken. Regardless of whether it's you and your companion preparing or at the function, your scrapbook will be significantly more charming if it follows a characteristic request.
8. Go for a Sturdy Cover and Paper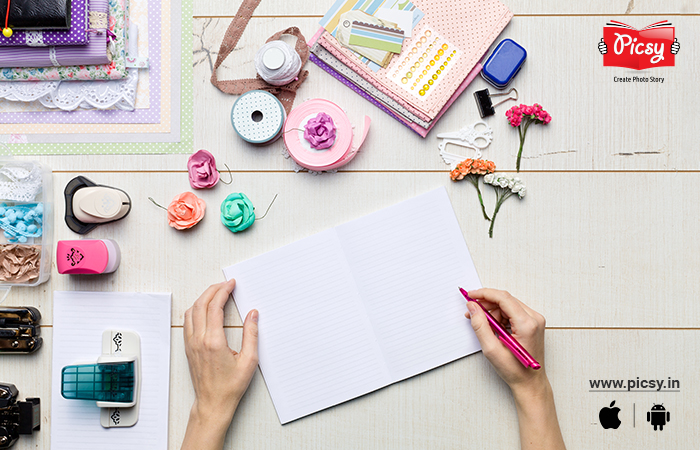 A photograph book is intended to endure forever, so make certain to put resources into the material. Go for a solid hardcover, kick the bucket cut calfskin, cloth, or acrylic material. For pages, you'll need to stay with a thick cardstock or paper in a polished or matte to complete the process of relying upon the look you'd like your photos to have.
Creating the Perfect Scrapbook
So there you have it. Seven awesome ways to create the perfect scrapbook. From travel memoirs to big days like birthdays or graduation parties, you can now create a scrapbook photo album that is going to be a sure-fire page-turner. With a dash of personalization, you can make your scrapbook photo book the talk of the town. All you need to do is follow the steps above and choose the right scrapbook photo book app.
Today there are many methods to create a scrapbook, but take a moment and consider this situation. Imagine that all you had to do to create the perfect scrapbook is download an app, upload your photos, choose a completely customizable theme and layout and then wait for the perfect scrapbook to be delivered to your doorstep. Sounds like a fairy-tale? With Picsy, It is.
So, what is keeping you? Download the Picsy app and get started on your very own exquisite scrapbook Now!
Ready to hold your memories in hand?