Ways to Store and Display Your Photo Prints
November 24, 2021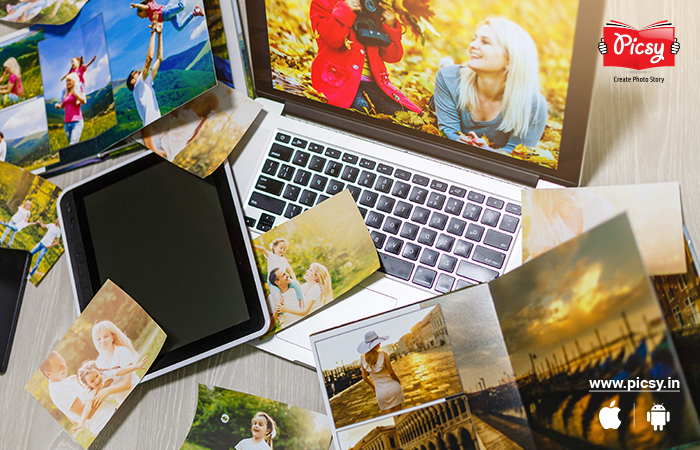 "We don't know what form digital photography is going to take in 100 years or whether our grandchildren are going to access our hard drives or cloud accounts. I think there's a big risk of losing a lot of digital photography unless you're really good at keeping up with it and making backups and printing your favorites." – Says Marguerite Roby (Smithsonian Institution Archives photograph archivist).
Did your mom think you would be storing images on your laptop? They hardly knew anything about digital devices when they were of our age. And we hardly know what's coming in the future. But all we know is that we can't lose our favorite photo prints. They are OUR memories; memories are who WE are. Whether it's those silly memories where your parents overdressed you or an unforgettable trip to the Himalayan darshan, flipping these images makes the most of our evening tea time.
True, the more we are heading towards the infinite, the more things are getting digital. But is it safe? What if you lose your phone now? What if your Google account gets hacked? Can you genuinely say all your photos are safe online? The truth is, we barely know. Sometimes it is better to adapt the old and conventional way – yes, by that, we mean, get your photos printed and secure them in a classic photo book.
But, by now, you might have a zillion of images on your external drive. How will you print all of them? Or do you even want to keep all of them?
Let's first get you to start with the process of photo organization.
How to Organize Images Before Printing?
The deal is quite simple – if you have decided to secure your memories and print photos online, you have to devote some time. There can be no shortcut to quality work. So, here's your worksheet to secure your memories.
Step One: Selecting a Device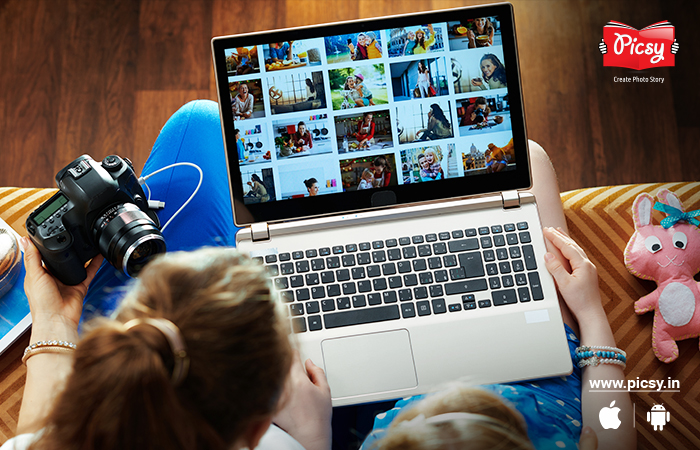 We all have a few selfies where we think we look stunning, yet we never had the time to jot them down on our laptops. Collect all your images, whether it's in your phone, tab, or laptop, in one place so that it gets easier for you to choose which images you can afford to lose and which you are planning to print further.
Step Two: Segregating Images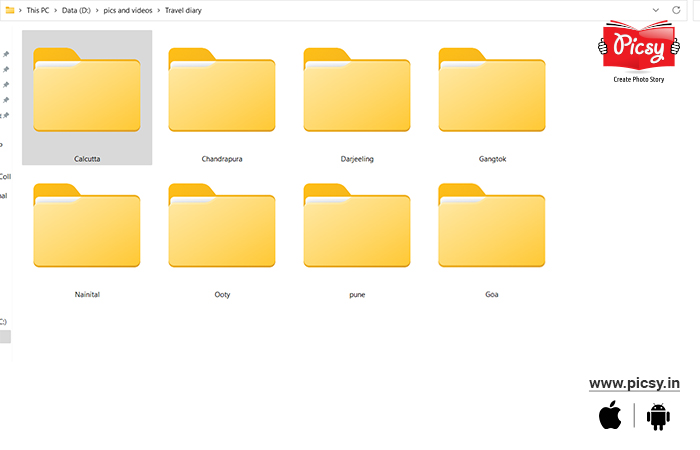 Imagine you are flipping all the images of your wedding day, all happy eagerly waiting to tie the knot with the person of your life, and then you find one image of your late grandmother's funeral. How awful would that be? Such an emotional rush in a blink, right? And you soo don't want this hypothetical situation to come to life. Hence, coming to our second point, segregate all your images. Make folders and subfolders if required. For example, if your main folder says, 'Travel Diary,' let the subfolders be occupied with the images of each trip.
Step Three: Checking and Deleting the Images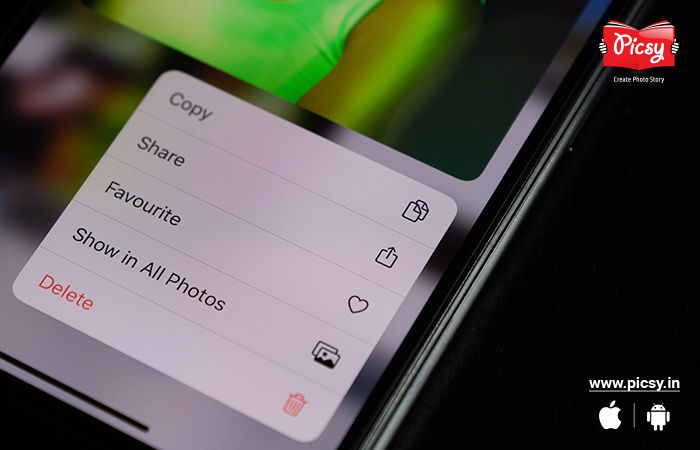 Let's agree to disagree; when you click images of your friends, family, and partner, they look like stars. But when your parents click images of that subject which have almost tried to fit into the screen, it straight goes to the recycle bin. So, would you want to print that hardly visible image? Well, I guess that is entirely out of the question, right? Why keep it in the folder anyway? Now that you have chucked out some time to store all your never-opened images discard those that are not worth occupying the space.
Step Four: Selecting the Images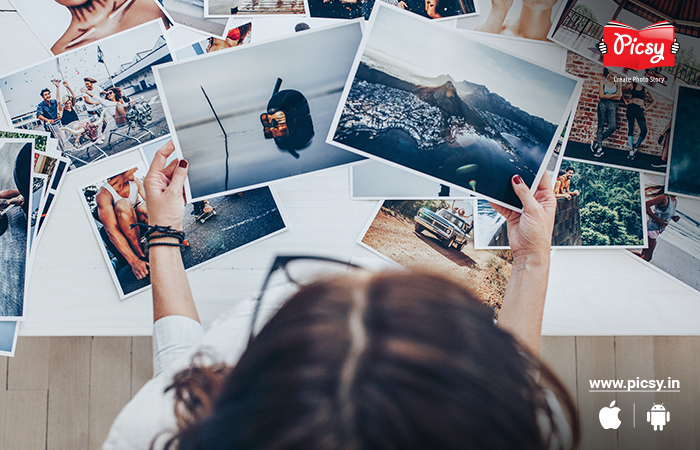 Truth be told, now that we have access to the camera within a click, there are an unimaginable amount of images, and printing ALL of them could turn out to be hectic. However, you can do it part by part. Let's say you are sending one folder this month to get the photo prints; you can print the next folder the next month. You do not have to do it at a go.
Step Five: Choosing the Quality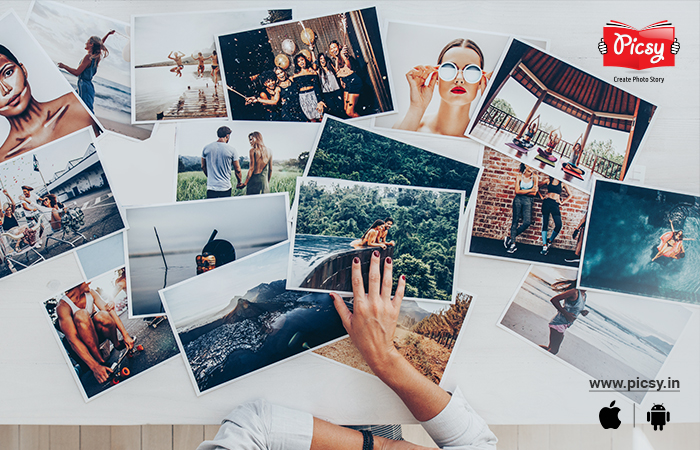 Yes, in case you did not know, there are various types of photo prints available online. If you have decided to print your pictures, you must understand the quality of the paper as well. Even the best online photo printing services won't do it for you but will ask you to choose among the types available. Try to understand what suits the images best for the event. For example, if it is a wedding folder that you will print, perhaps the glossy one will look gorgeous. However, if you are printing images to make a portfolio well, go with the matte quality.
Now that we have covered how to organize photos to print them, let's move on to something interesting before you yawn and break off.
Easy DIY Photo Display Ideas
Framed photo prints are cliché. Here we will cover all the exotic and exciting photo display ideas. I hope you are ready to take this journey because you are going to fall in love with all. But, hey, stay loyal to one idea and remodel your house to make it feel like a home.
Read More : Unique and Creative Photo Print Styles for Home Makeovers
Glass Pressed Photo Frame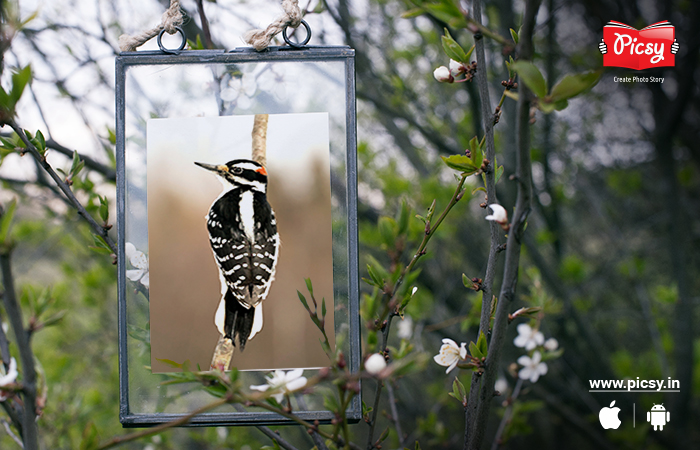 It is trending. It looks classy. It gives a minimalistic look to your home. If this photo print idea is not motivating you, we would just advise you to go for it blindly. Trust the idea; it is one of the best ideas to display your family photos on wall.
Notebook Cover
A notebook is a thing we use every day. With some memorable images on the cover, you can take it to the next level. Whether it's a family Christmas photo album or feet and seashells by the sea, a photo cover can make you smile whenever you close or open your notebook.
Framed Photo Prints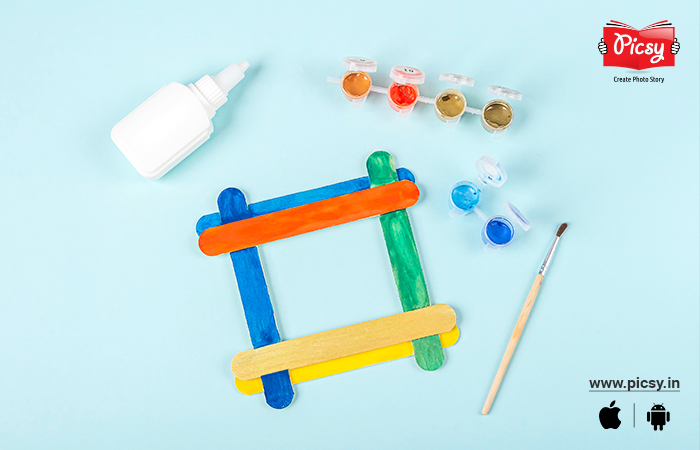 Frame pictures are cliché; we mentioned this earlier. But a framed photo print can be a great DIY activity. Use ice-cream sticks, light strings, or driftwood; it has to look fantastic. After all, memories are all about fun and happiness, and while displaying them, if the activity seems fun, it's icing on the cake.
Customized Calendar
Now that the year is about to pass (yes, already) and celebrate the new year with warm wishes and delicious food, why not decorate your home as well? What, photo calendars can't be an element of home décor? Of course, it can! With a bit of customization, it can be a great way to display photographs.
Photo Box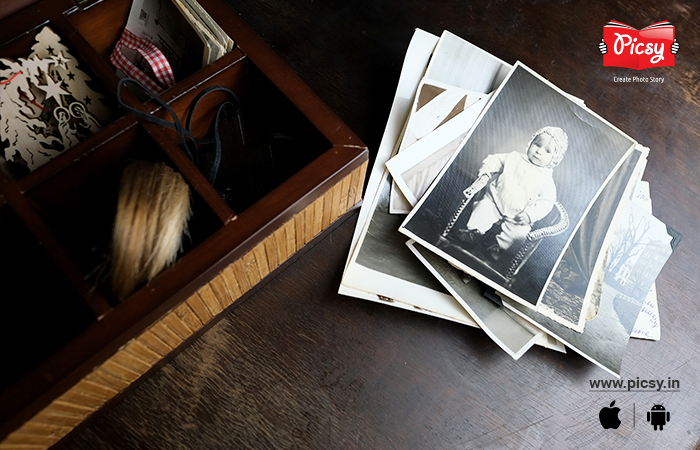 A traditional way of collecting images - in a box. Memories are treasures. So, why not keep them safe in a treasure box, like you would keep your first love letters? Pictures are nothing lesser than that, right?
Wooden Print
Something classy and durable! Guess what we are going to tell you – a photo print on a wooden slab! In case you are thinking, yes, there are services available online that aids you with engraving your dear image on wood. It is usually durable, gives a rustic feeling, and takes you back to a different time.
Conclusion
Photo prints can be displayed in a million ways, but you need to choose what suits you best and for your home. If you are thinking of getting creative photo prints online, get in touch with us. Because at Picsy, you have unlimited free templates and unimaginable photo products that can fill your home with memories.
Are you still wondering? Download the Picsy app, and check out all the products. And till you decide the right product, Happy Picsy-ing!
Ready to hold your memories in hand?