20+ Beautiful and Unique Ways to Customize Products
December 17, 2021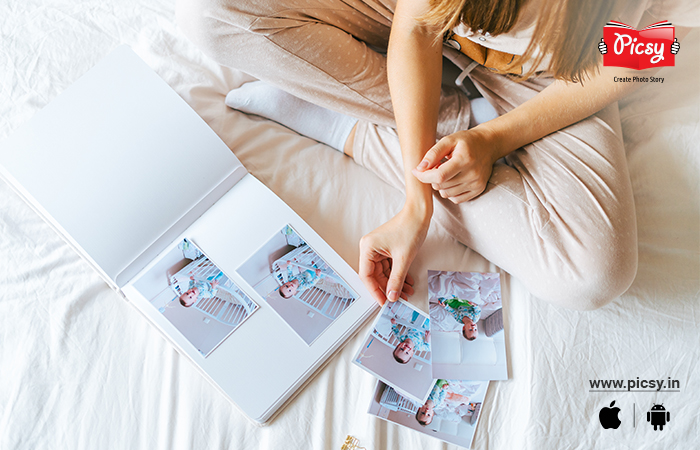 Imagine your dream actor in a movie has been cast with the name, same as your name. If you are Rohan, Rahul, or Rohit, you sure know how awesome it feels to be resonated with actors like Shah Rukh Khan and Hrithik Roshan. Even though you know there's no link with you. It's quite odd and amazing at the same time how the mind plays a trick when we hear our names.
That's the beauty of names. It builds a sense of belongingness. Have you ever wondered why kids write their names on erasers or even their bags? Our brain likes to personalize products. Whenever we see our initials or photos, it hints our nerves. It quickly sends the message to our brain, saying, "that's mine!"
But is that all?
Let's understand.
Why Should You Customize Products?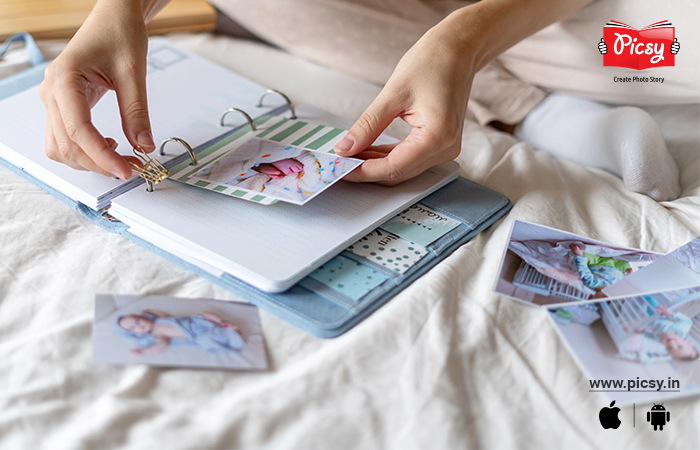 Reasons are plenty, but we will quickly cover the main handful of points to keep it short.
i. So that when you lose your product, it becomes easier for you to find it.
ii. When customized products define photo items, it brings back memories.
iii. It is even more important to avail of custom products if you are a seller because more than 30% of buyers like customizing their products.
iv. It builds a bond and sense of affinity with the products.
v. They are great as custom gifts.
These days, as technology is evolving, preferences are changing as well. Now customization of products does not only define photo books and engraved keyrings but a lot more. In this article, we will share with you a list of beautiful personalized products that are not only unique products to sell if you own a business but also great custom gifts.
20 Interesting and Clever Ways to Customize Products
If you got to decorate products, decorate with style. And why not, whether as personalized photo gifts or for yourself, custom products bring back memories. Choose any from listed ideas and give a platform to your customized items.
Name Tags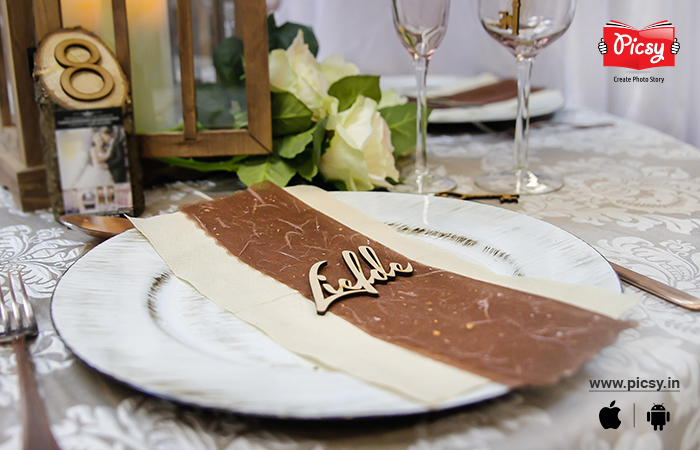 Are you thinking about a family get-together or reunion? Get name tags for all your guests. A classy way to welcome and stylish was to show your fondness towards décor. Need a pro tip to make them look elevated? Try combining cursive writing and the golden color. Together, they make it work like wonder.
Gift Tags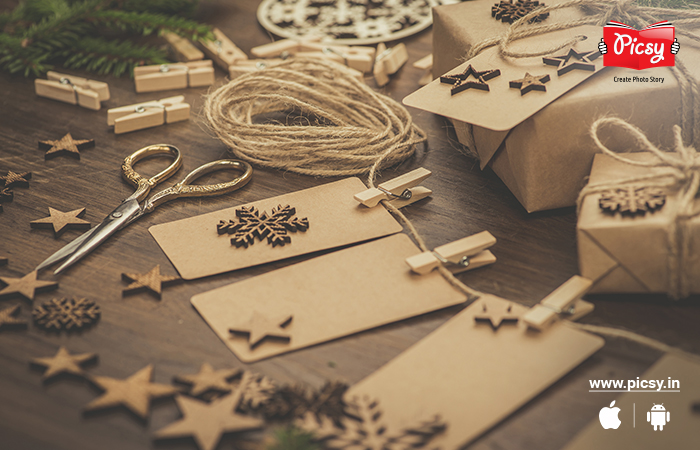 Now that the holiday season is approaching and we are ready to plan our failed New Year resolutions all over again and pack little gifts with the glossy red wrapper, why not personalize the gift boxes as well? Take an art paper or cardboard and cut out rectangles (bigger than others), stars, and Christmas bells. Now paste the other cutouts on the rectangular cutout. You got your own eco-friendly gift card! It may take a while to cut and paste, but hey, it's all worth it.
Cushion Cover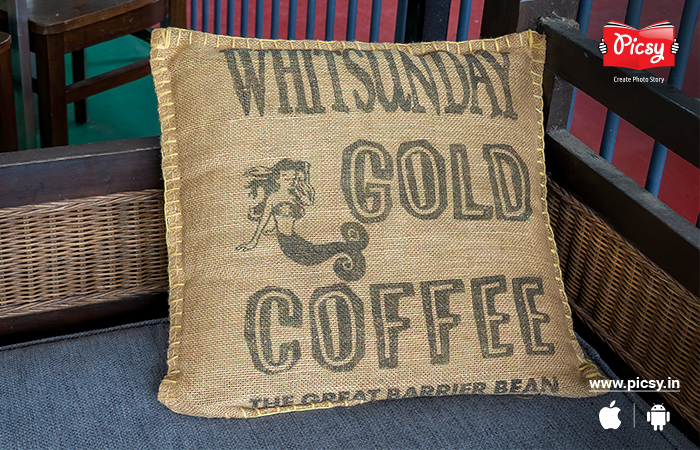 Personalizing does not only mean engraving your names everywhere, no matter how much you miss school. But you can also add a quote or a symbol that relates to memory or things that you like and print them on a cushion cover. If you ask me, I will go with both. Clip art of a teacup and bottle wine and quote saying "Kindda tea-wine person."
Canvas Prints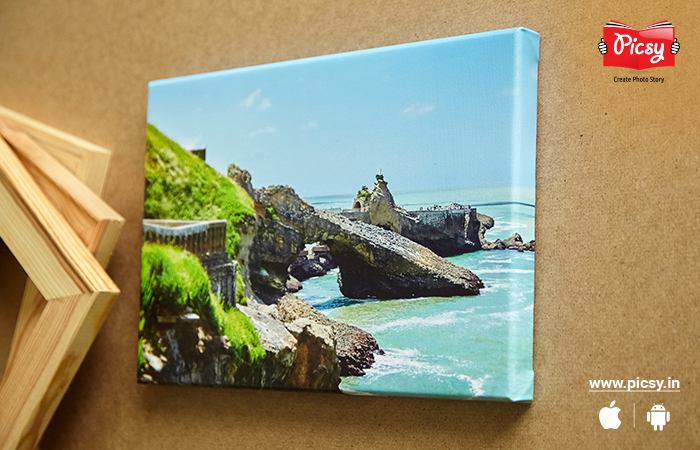 Let's go traditional for a while. By that we mean, custom canvas prints – one of the most wanted product gifts. Whether print a family picture, quote, or simply a picture of a calm landscape. It comes in various sizes; you can place it on a shelf, hang it on a wall, or gift it to your loved ones.
Self-Care Kit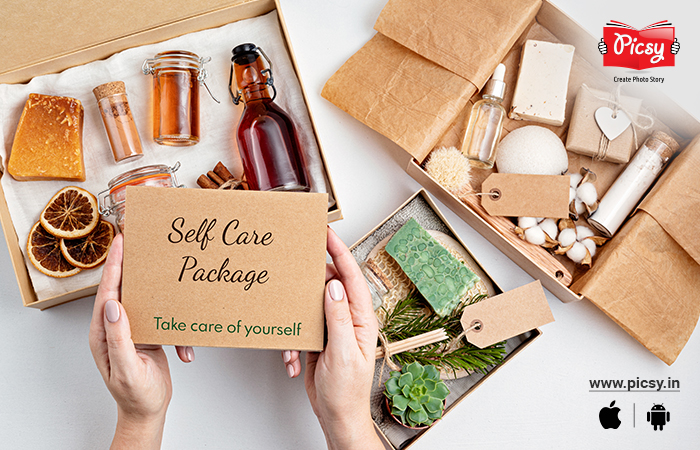 Self-care kit - a perfect gift to send to the person close to your heart. A self-care kit contains essential oil, potpourri, bar soap, bubble bath, and anything that can make you feel comfortable and relaxed. To personalize the gift, you can add stickers on the bottles; either words like 'calm' or 'relax' or simply add the person's name.
Frame Hand Drawn Picture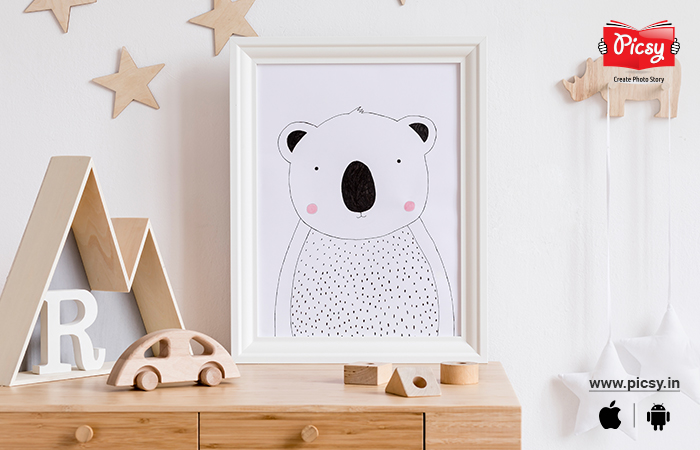 Do you have a toddler who keeps drawing his or her fantasy on any paper they get? Aren't you just proud of how creative your kid is becoming? Frame those imaginary characters they are building. The trick to get the best custom photo gifts is always to make them personal. Gift these frame pictures to the grandparents. They would be spellbound.
Framed Vinyl Prints
Let's indulge in some subculture. That refers to framed Vinyl Prints, one of the most popular gift items. Print a quote, a photo of your family, or just a peaceful scenery. It is available in different sizes, and you may put it on a shelf, hang it on the wall, or give it as a gift to loved ones.
Personal Menu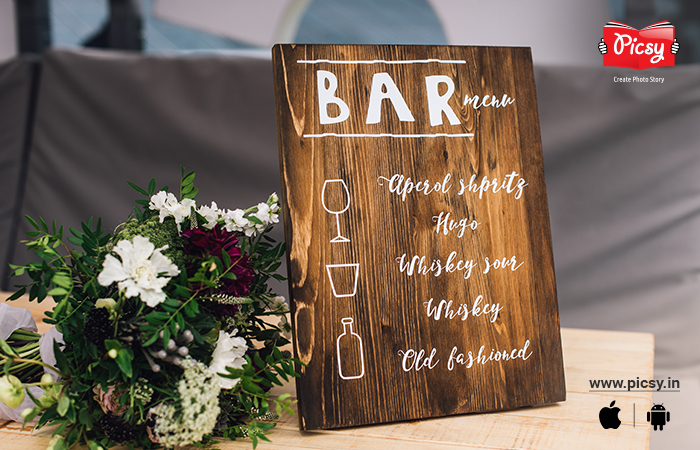 Have you ever dreamt of opening your own restaurant? With this custom product, let's make your dream come! Customize a wooden slag or standing blackboard to write each day's menu with a piece of chalk. There you go - your own wooden menu card for your home restaurant.
Personal Perfume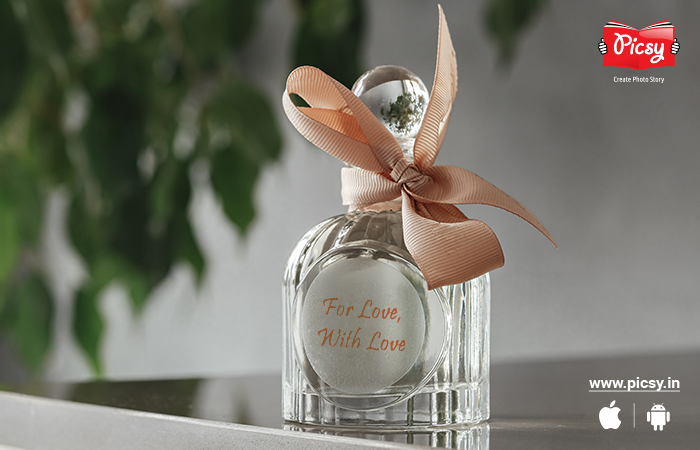 Did you know you can make your own perfume at home? It is pocket-friendly and quite fun to create. Make your own perfume at home and gift it to your loved ones with your own choice of essential oil (lemongrass, lavender, or orange), distilled water, and ethanol.
Photobook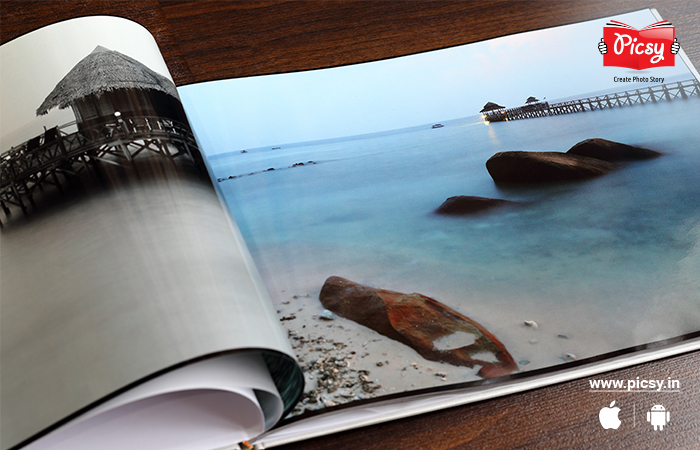 Photo gifts also include photobooks. With a collection of Christmas memories, fill the pages of your Christmas photobook. It not only solves the purpose of gifting your loved ones. You may also consider yourself as your loved one and gift one to you this Christmas.
Greetings Card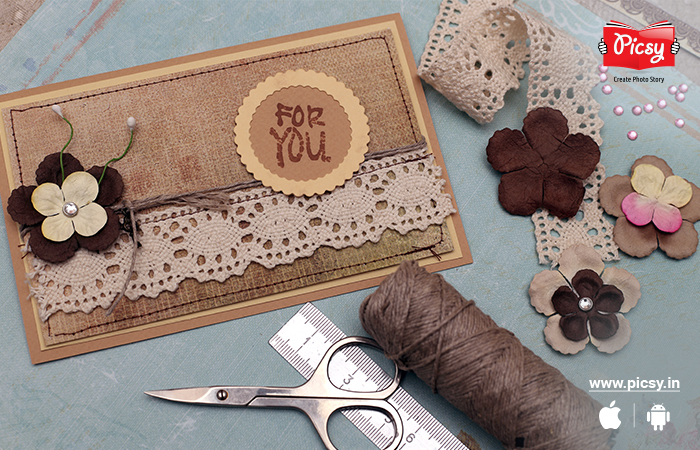 Did you know there are lots of free photo editing sites like Canva, Polarr, or Pixlr that allow you to create your own greetings card? Whether share them on social media or take a printout and decorate in your own way. This winter season, share your personalized card with your loved ones.
Customized Neon Lights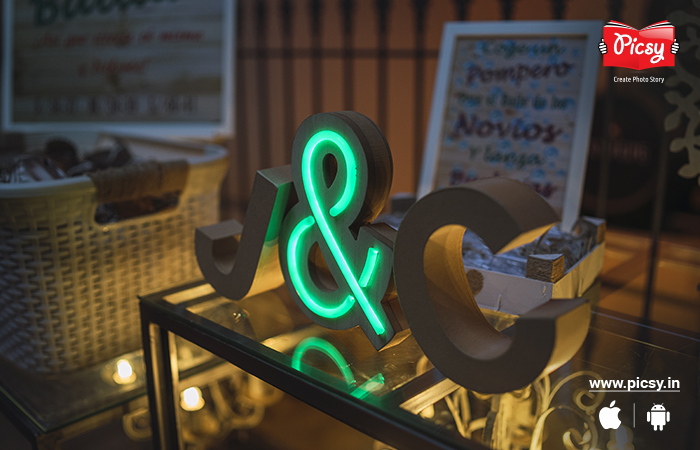 One of the most beautiful and unique products to sell and buy – neon lights. The trick to personalize neon lights is buying the initials of your name or both your and your spouse's name. Switch the light on and bring the party on! It looks purely lit.
Personalized Stamp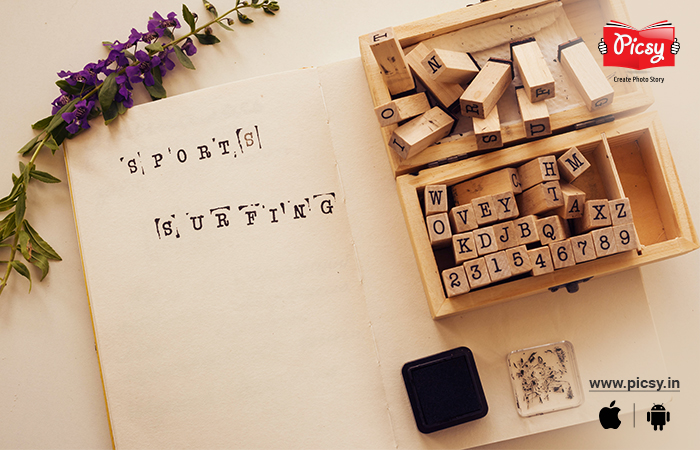 Stamps are anyway a customized item, whether it's a government stamp or for an office. It is more like a watermark or an element to close or sanction a deal. But why not we write a letter or a card with alphabet stamps? Actually, with these stamps, you can also decorate the cover page of your notebook or diary.
Photo Prints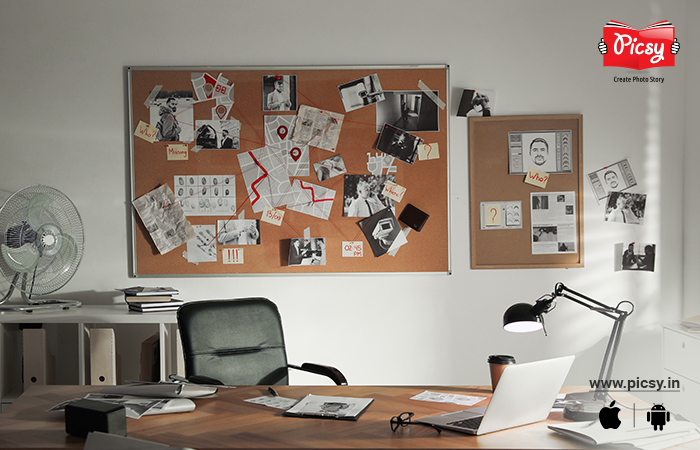 Whether it is your study room or your office, without some personal touch to your cabin, it doesn't feel like it is yours, or does it? To elevate the look of your bulletin board, paste your next dream destination and some photo prints online that reflect your true self. It doesn't need to follow any order. Paste your ideas randomly make your room talk all your stories.
Fancy Socks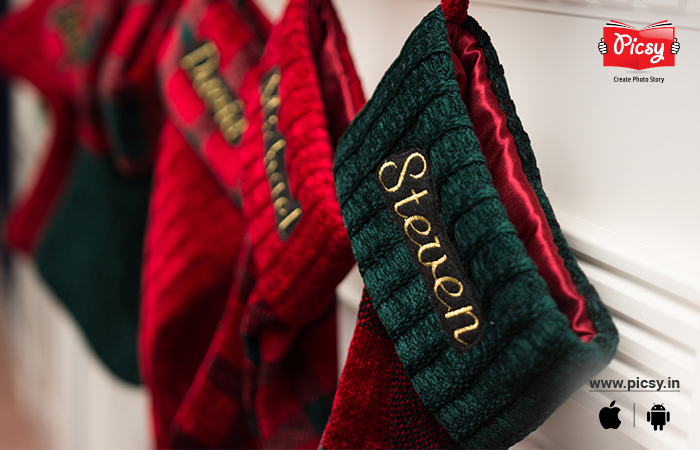 Have you ever heard that on Christmas eve, back in the West, people hand socks near the fireplace, beautifully written names on it? When Santa Claus visits homes traveling down from the chimney, they believe he keeps the Christmas gift inside the socks. This year, let's see if the myth comes true and get yourself some socks written your names on them.
Wooden Showpiece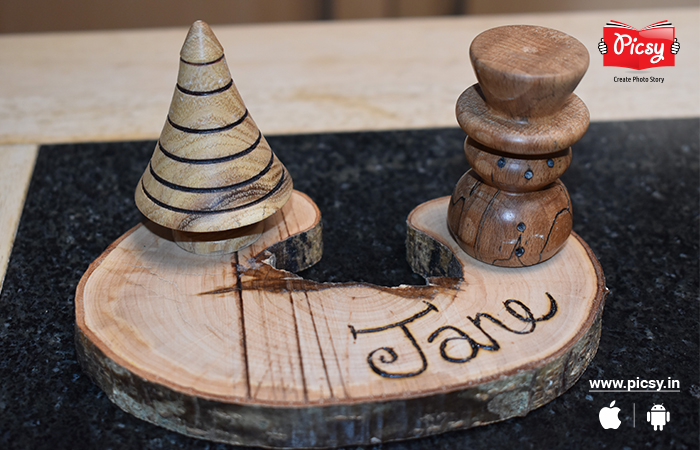 A little DIY product for you. Do you have a wooden showpiece in your house? Even a wooden coaster would work just fine. Take a pencil and write your name beautifully. Do you think it is looking good? If not, erase and write as many times as you want. And when you are absolutely sure, go find a needle, a tong, and a lighter.
Don't be afraid; it is simple craftwork. Hold the needle with the tong and burn the tip of it. When you will see the tip of the needle is red-hot, trace your name on the wooden showpiece. You will see, the wood will burn and get darker (almost black). There you go, a personalized wooden showpiece.
Name Plaque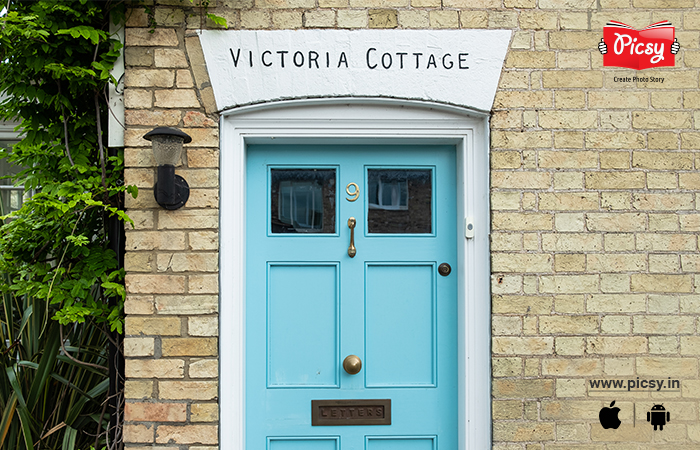 Every home has memories just like a person, and hence they all deserve a name. Don't you think? Get a personalized nameplate for your home or gift one. Choose the right material, color, and font for your house name plaque and hang it in front of the main gate.
Bag Embroidery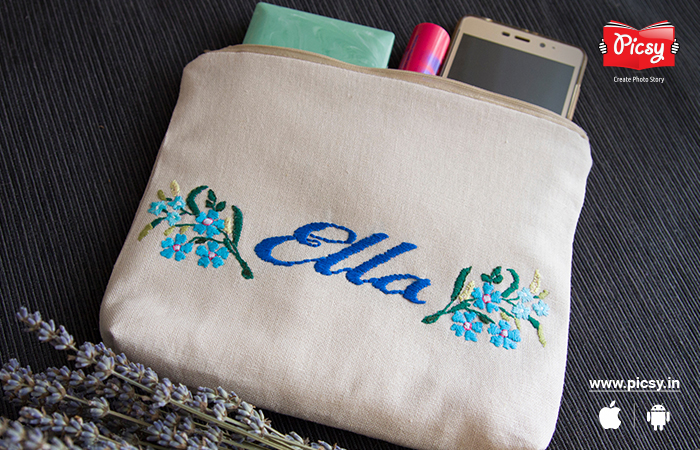 No matter how ordinary it sounds, a beautiful embroidery in a bag looks customized in its own classy way. Whether it is a purse or simply a handbag, you can stitch the name of the person with his or her favorite color and present on a special day – or present any day and make the day special instead.
Photo Card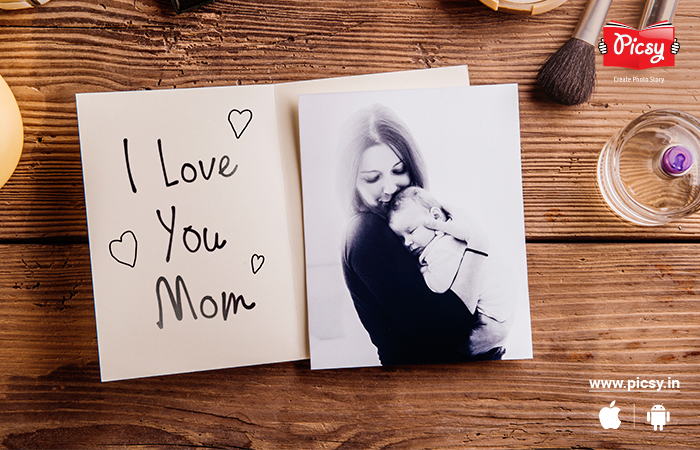 Mother's day or not, there is no right moment to say you love her. Why not today do something for her – to see the person's smile who made you, you. Take a card photo print of you and your mother and write a heart-touching sweet note on it. What can be a better custom photo gift than this?
Customized Coasters
Whether you are a tea or coffee person, coasters are something you need. Hence, customizing a coaster is a great idea. Whether you use it for the morning cup of freshness or the evening cup of power energy, the customized coasters will always be in front of your eyes.
Name Home Décor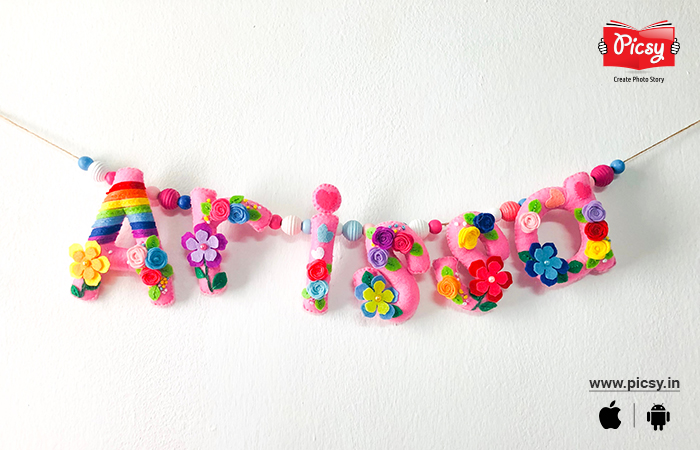 Last but not least - a name home décor; the classic personalized product perfect for a bedroom. Make it wooden, fiber, or any material that goes well with your bedroom décor and make your room say you own it. The best part about this custom product is it is very flexible. You can design it any way you like, whether the color, font, size, or even add extra elements.
Conclusion:
Every day or the other, we get moments to celebrate; why not celebrate them with customized gifts? Whether a photo product like a custom photo book or simply a hand-engraved wooden showpiece, gift your loved ones or yourself a sweet custom gift and celebrate life!
Are you wondering where to buy personalized photo gifts? Don't worry! We got you covered. Download Picsy app – the knight in shining armor- and access beautiful and quality photo products. Don't believe me? Go, check out in the digital store.
Ready to hold your memories in hand?