Crazy Quarantine Birthday Gift Ideas for Your Loved Ones
May 14, 2021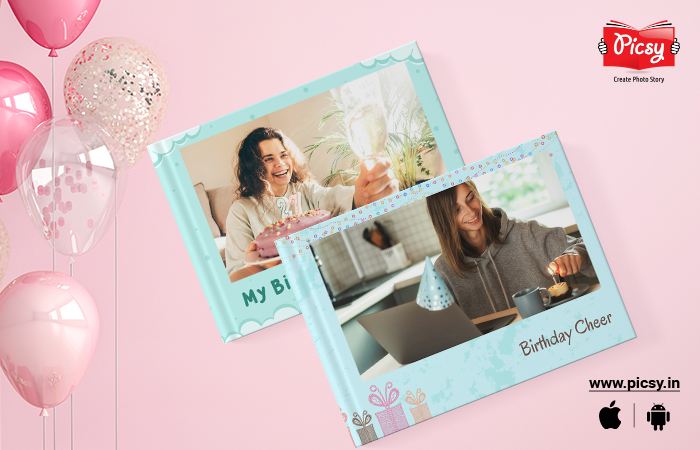 We all love to blow those birthday candles and celebrate our birthday in the best possible way. But, unfortunately, due to the quarantine blues, it has become nowhere possible to crash into 'that' favorite place and celebrate the way we want. Besides, it is safer to stay home. But, the pandemic shouldn't massacre the birthday vibes. We can't let that happen! Lighting up someone's birthday with an ideal present is a good way to cheer them up; hence we bring you exclusive quarantine gift ideas.
Celebrating Birthday During Lockdown
You must be thinking, celebrating or arranging a birthday party with friends and family members is a far-fetched idea as of now. We agree. But we have come up with some unexampled birthday ideas to have an epic bash!
Insta-worthy birthday theme
The secret to set the perfect tone for the birthday is to set an ideal theme. Be it retro, game night, or black and white, a birthday theme can make a party magnificent!
Cut out the drama
Some people don't like to go 'extra,' and that's absolutely normal. You can skip the whole flair for the drama of setting up a theme and mildly decorate the home with flatmates or family members. If you like it subtle, go for low-key!
Keep it virtual
How can a list of quarantine birthday presents or ideas not mention a virtual message? Either you can send a personalized video or set a virtual call. But, remember, try to keep it a surprise and get all the loved ones on the screen. The smile will be worth looking at!
Time to pamper the love handles!
You got to agree a cake is one of the best quarantine birthday gifts. It is an excellent time to grab the excuse to pamper your taste buds and bake a cake for your loved ones. In case you cannot arrange all the ingredients, it is just fine. Believe it, the effort counts! Go for "no-bake" or "3 ingredients cake"; there are plenty of options.
A neighbor is a friend.
Just like you are keeping a safe distance and going through the quarantine blues, the person staying next to you is probably facing the same. Share a piece of cake or a bar of chocolate. Happiness expands when shared.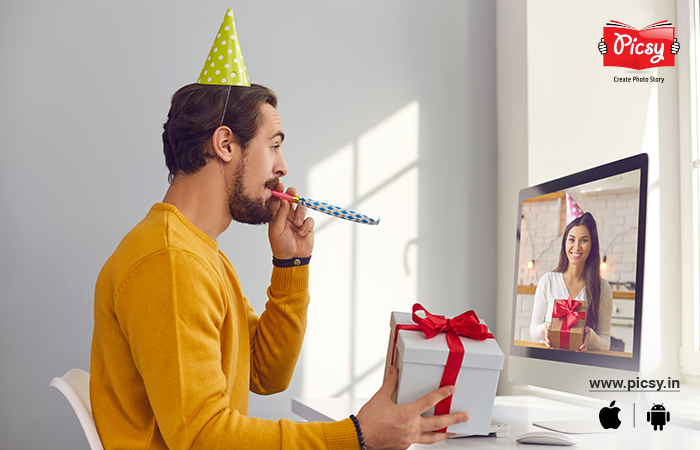 How to Choose a Quarantine Birthday Gift
To make the birthday gift 'just right,' you might have already rejected a handful of options. We understand it is quite challenging to choose. But, hey, you are not alone! We are here to help you find the quarantine gift ideas for friends and family . Let's try to think. Now that we have got quite accustomed to the at-home sphere, is there anything that can improve their lifestyle? Or, is there anything that the person has newly started, like baking or planting, which will boost their hobbies? Do not mistakenly think of gifting a travel kit; that would not be a catch at this time. To help you with the answer, we have curated a list of possible birthday presents during quarantine.
Quarantine birthday gifts ideas For Him
To re-connect with your loved ones at this time with a bit of a special gift at their doorstep can give them a sense of warmth. If it is for your father, brother, husband or boyfriend, we have a list of quarantine birthday gifts for him.
Quarantine birthday gifts for boyfriend
1. Sound system
Does your boyfriend go gaga over games? Be it the clash of clans, call of duty, or simply a football freak, a sound system is always a good idea to give them the real feeling of the game.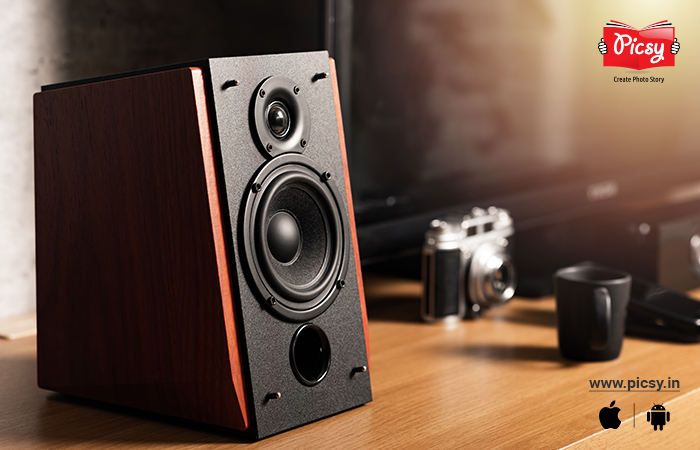 2. E-book subscription
This Birthday Gift During Quarantine has to be one of the best ideas for all those book lover partners. A subscription to kindle! Yes, you heard us right. You don't have to choose among an endless number of books; just put the ball in his court and let him choose.
3. The Marvel merchandise
Try to find out his favorite Marvel character, and you are done! Make a pretty kit of marvel merchandise - a T-shirt, a miniature, a key ring, or a bookmark. He has to love it.
Quarantine birthday gifts for Husband
Planning for a surprise gift for the person you stay with can be highly challenging. So we have tried to keep the list low-key but thoughtful. These Pandemic Gift Ideas can come handy for gifting boyfriends as well.
1. For the quarantine beard
As the world has shut, so many men are growing their quarantine beards, and you are probably 'just tired' of telling them to groom up. Gift him a beard grooming kit on this birthday and help him not get embarrassed on their Zoom calls.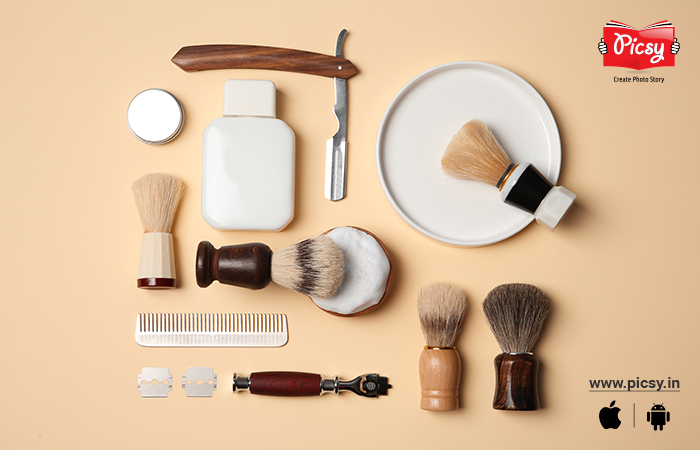 For those who are artistic
This gift is for those old soul artistic husbands who like to write poems or simply love calligraphy. Look out for a beautiful gold or silver-plated fountain pen and awestruck your partner.
3. For those who are health-conscious
Blindly get an air fryer (don't forget to check the reviews). It will not only make him happy but will also save your time and health.
Quarantine birthday gifts for brother
1. Noise-cancellation headphones
If your brother stays with a noisy roommate, or partner gift him a noiseless headphone. Trust the idea, he will thank you later.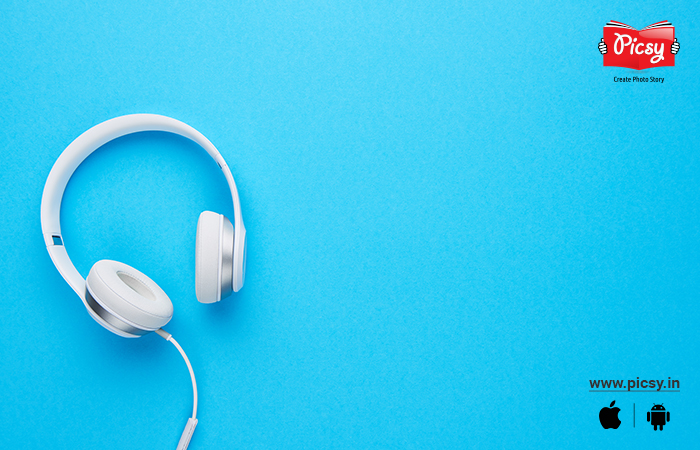 2. A camera
Does your brother go mad over new camera features? Cheer him up with something extra on this birthday! Get the new DSLR delivered to his doorstep with a small personal message.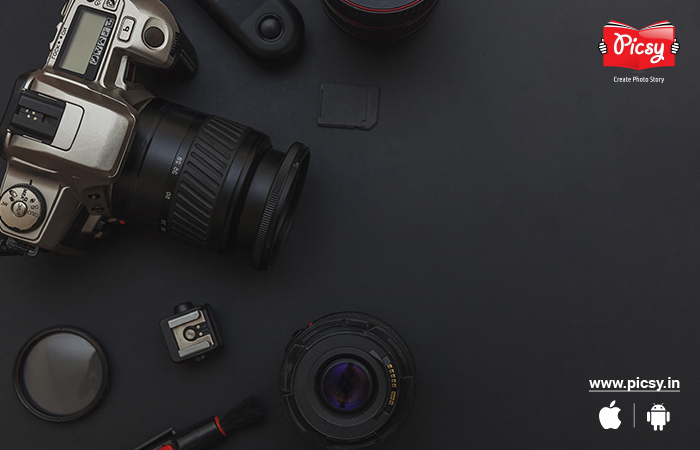 3. Photo Book
Do you often think about those careless childhood days that you have spent with your brother? Perhaps he is thinking the same. On his birthday, gift him the stunning personalized photo book from Picsy and celebrate those priceless memories together.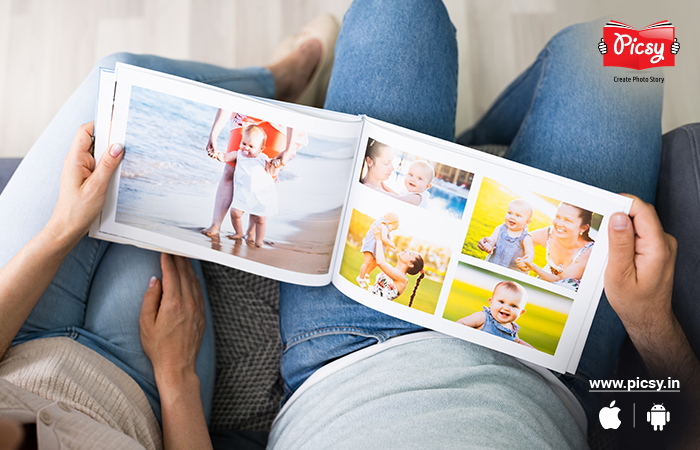 Quarantine birthday gifts for Father
1. The always-happy father
No matter what you gift, the always smiling, humble fathers will pretend to like anything you gift. But they deserve to be truly happy. Don't you think? Though gift ideas in 2021 has its own limitations, but we have a fantastic idea. Gift them a massager, be it a foot, head, or back, show him that you care.
2. The angry father
Let's take an oath to change the angry vibe of your father with artistic printing photos on canvas . They have an oil painting effect which is effortless to customize. Let the painting soothe the mood.
Quarantine birthday gifts ideas For Her
Birthday gifts to send during quarantine is not the ideal scenario, we understand. But there are plenty of lockdown gift ideas to put a smile on her face.
Quarantine birthday gifts for Girlfriend
1. Essential oil diffuser
To reach your girlfriend's heart, you need to soften her parents' hearts first! Quite tricky, eh? On her birthday, get her an essential oil diffuser and fill their home with a relaxing scent.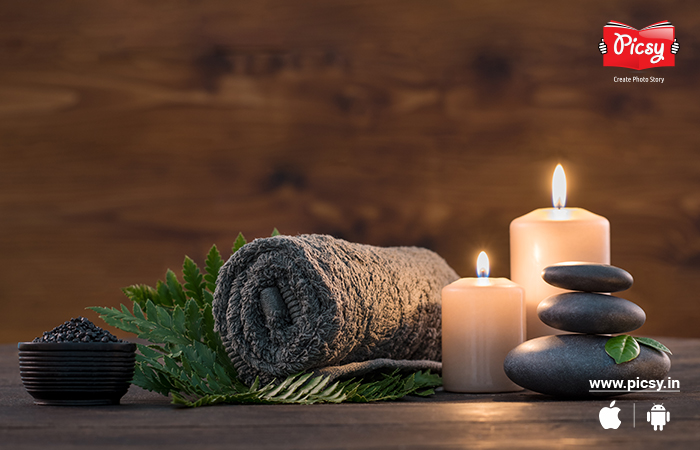 2. Colour palette
Just because we are going through a pandemic doesn't mean your girl deserves to celebrate her birthday without a cake. So, what are you waiting for? Get her address and get the ultimate chocolate cake delivered.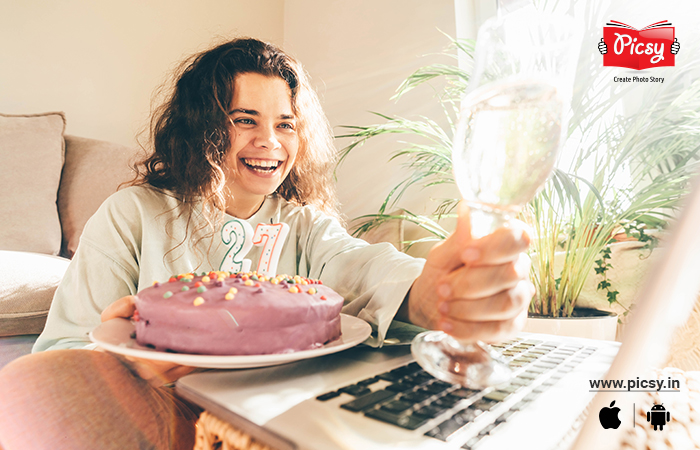 Quarantine birthday gifts for Wife
1. For the working wife
Since 2020, it has been really tough for her to balance the office and household work. She would just want to relax, uninterrupted. You can gift her a spa kit and manage to take her household shift for a day. You will see her falling in love with you again.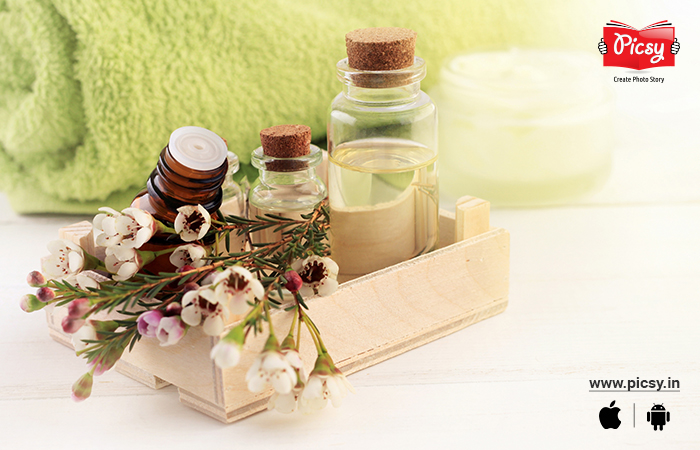 2. For the 'best mother' wife
All mothers are the best, without a doubt. But, there are a few kids who stick to the mothers like a cling sheet. Help your partner relax. Distract your kids for a day and gift your wife with the best birthday wishes and messages from Picsy. You can keep it humorous or romantic; make sure she can't stop smiling.
3. The MasterChef wife
Choosing a quarantine birthday gifts for her is the easiest. If your wife loves to cook, go to any online store and get a cooking range for her. If she is into baking, an OTG is a great option, if a barbeque excites her, get a hibachi. The best part is that you're going to get the yummy food delivered in no time.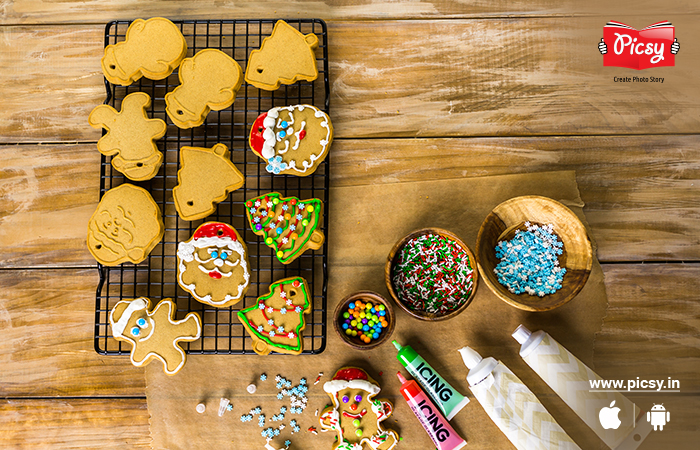 Quarantine birthday gifts for sister
1. Osmo or Gimbal
If your sister is a YouTuber or an Instagram influencer, get her an Osmo or gimbal delivered at her doorstep. You will not only make her happy but her followers as well.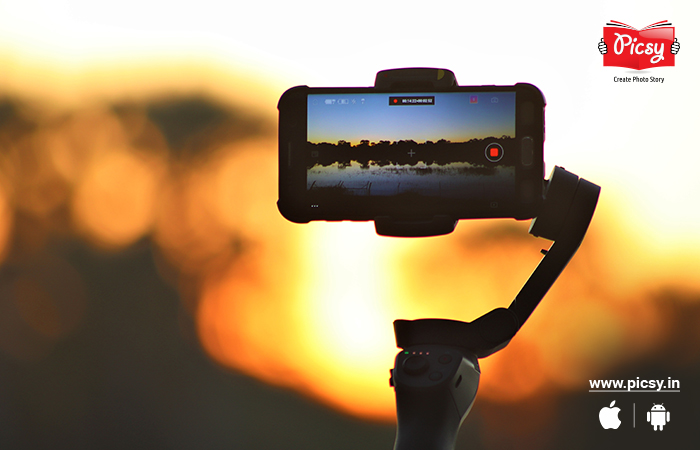 2. Gift card
Is your sister a shopaholic? Well, then we advise you to let her choose her gift. Gift her a shopping card and help her choose from the range of items.
3. An eco-friendly gift
If your sister is one of those Greta Thunberg followers and wants to help the Earth breathe, show your support on her birthday with a unique gift. Get an eco-friendly locket that can hang on her neck all the time as a constant reminder.
Quarantine birthday gifts for mother
Choosing a gift for your mother has to be thoughtful. The best gift that you possibly can give her is your childhood. Practically that is not possible. But, with the help of Picsy's birthday story photo album make a photo book of all the time you have spent with her.
Quarantine Gift Ideas For Friends
With the global pandemic still disrupting our daily activities, it might not be possible to go and wish your friend on his or her birthday this year. But don't fail to put a smile on your friend's face; gift the most wanted Netflix subscription with a list of recommended series or movies. We can't let our friends get bored, can we?
Quarantine birthday gifts For Family
We don't need reasons to gift something to our family members. Now that the pandemic has allowed spending time with the family members, let's spend it wisely without squandering it. Get a board of monopoly or carrom and expend the evening together.
Quarantine birthday gifts For Colleagues
We do not get to choose our colleagues, but sometimes in life, there are a few colleagues you want to be friends with. Let them know how much they inspire you on their birthday with a nice handwritten letter and an under-desk foot-rest pillow so that they can comfortably work from home.
Make your choice
Now that we have poured down all our ideas, it is time for you to choose the perfect quarantine birthday gift for your loved ones. But, as always, traditional and custom gifts like photo albums win at the end. Picsy can offer unlimited photo products to choose from like canvas prints, albums, calendars, and the list goes on. All you got to do is to install the Picsy app and customize the album before delivering it. Are you still waiting to download the app? Come on, get the Picsy app now and start decorating the perfect quarantine birthday gift today!
Ready to hold your memories in hand?