Download the Picsy App Now
With Picsy's photo products now, you can give thoughtful gifts to your loved ones or decorate your house with quality and class.
Why is Picsy a Better Alternative to the Photojaanic App?
You
create

it, We

print

it

Easy to Use
Picsy is a really easy-to-use app. You can create the perfect personalized photo products in just a few clicks and have them delivered right to your door.

Price
Picsy is a cost-effective app compared to the quality we provide. We mostly focus on delivering photo products that will put a smile on your face.

Availability
Picsy is a free app for Android and iOS, so no matter what phone you have, you can start on your personalized photo product of choice anytime you want.

Online Galleries
Picsy includes an online gallery, so you won't have to worry about your phone's memory being clogged. Let Picsy do the heavy lifting and enjoy.
5 Reasons Why Picsy is the Perfect Photojaanic Alternative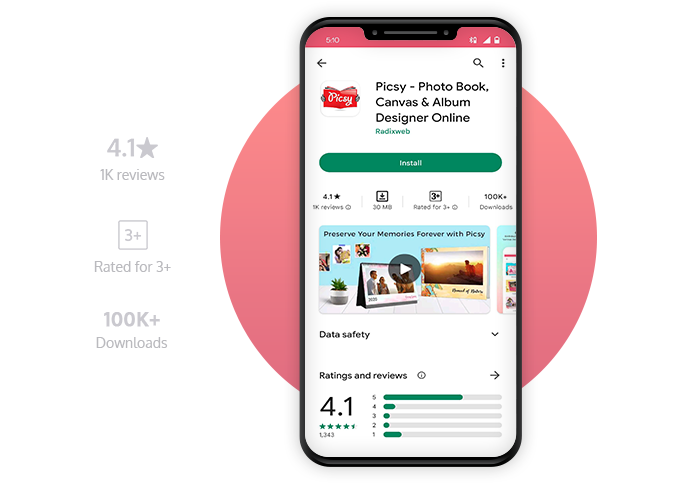 The Crown of Authenticity
Better availability and popularity
While Picsy reflects 1.33k reviews on Google Playstore, Photojaanic has about 900 reviews. More reviews give an insight into greater popularity and authenticity.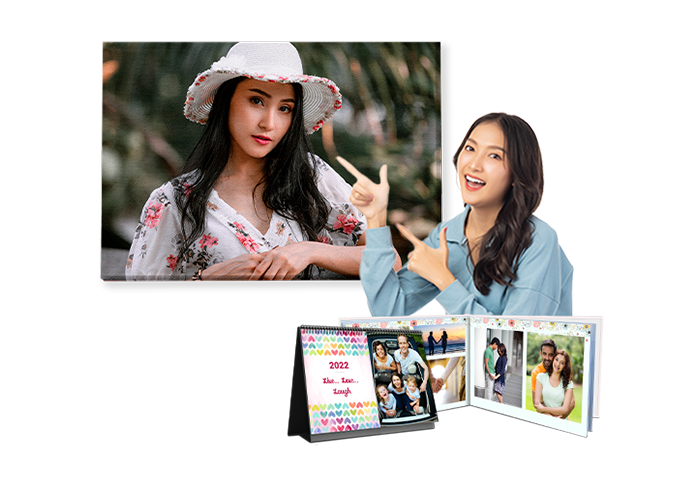 Quality and Customer Satisfaction
Focusing on quality over the competition
Picsy photo products are not to be compared. We believe in customer satisfaction over competition and pricing. Hence, we provide unmatched photo product quality.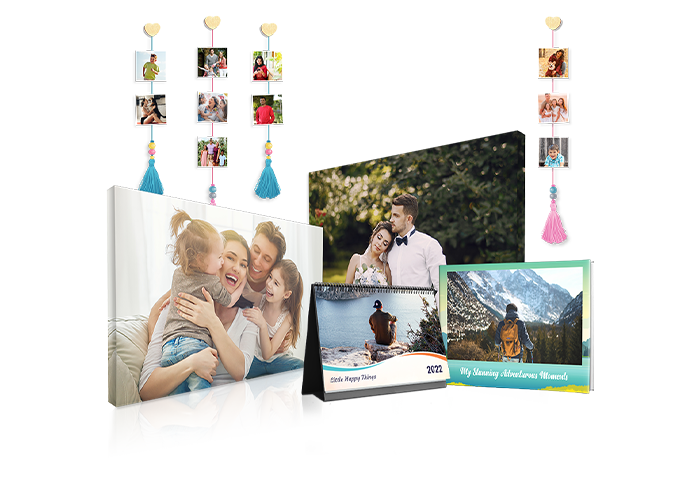 Extensive Customizations
Be your own storyteller with Picsy
Picsy allows you to personalize your product to match your unique needs. Picsy's editing facilitates a lot more customization options.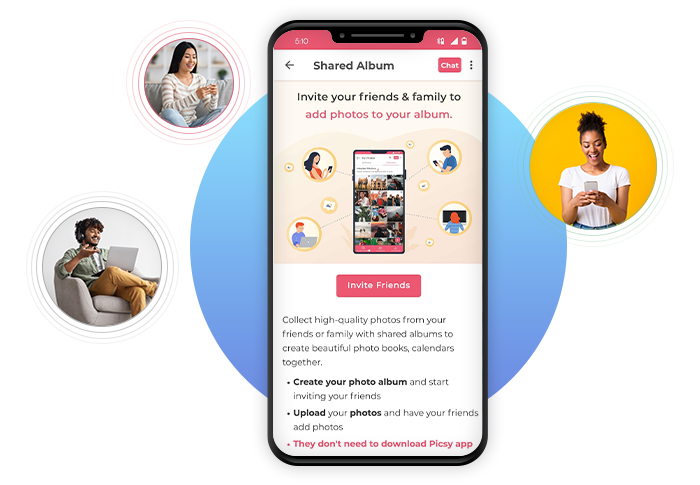 Friends Can Join In
Memories are better when not alone
With Picsy, you can make your photo album a collaborative effort by adding up to five people to personalize it even more.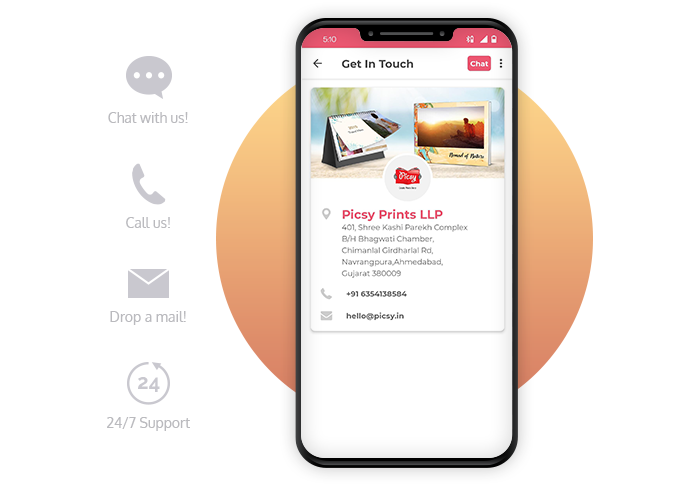 Dedicated Support
Your personal assistant to make your product perfect
Picsy offers expert and world-class assistance. That too for 24 hours a day, seven days a week. You are no longer alone in your quest of photo books.
Picsy Vs Photojaanic
Explaining why the products of Picsy are better than Photojaanic.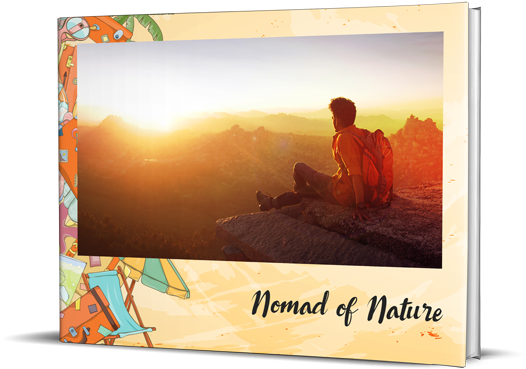 Photo Books
If a standard photo album is too difficult to manage, a Picsy photo book is an ideal solution. Picsy allows you to quickly create high-quality photo books. Ranging from portfolio to first anniversary, Picsy has it all to bring forth your ultimate memory book.
Create Now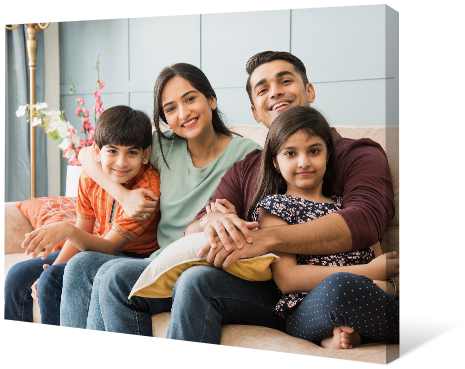 Canvas Prints
You may now create stunning décor pieces to spruce up your home or office. Because Picsy canvas prints use only the best quality inks and materials that look fabulous on the wall. What is better than a high-class quality canvas print to decorate your house anyway?
Get Yours Now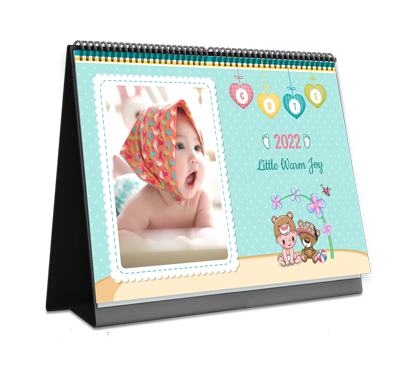 Photo Calendars
Picsy is an app of quality that allows you to create photo calendars online. Also, Picsy's photo calendars are a terrific way to add a bit of personalization to your home, office or study desk. Picsy promo codes makes these calendars even more interesting.
Get Started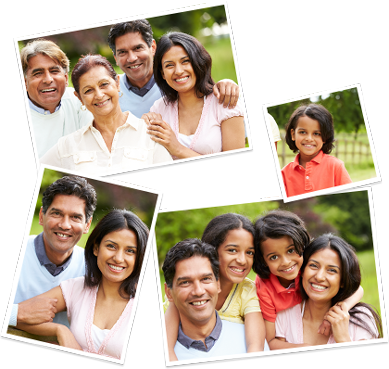 Photo Prints
Picsy offers both glossy and matte photo prints of great quality. To ensure that your memories last a lifetime, we only use the highest quality paper and inks. A Picsy photo prints are far more appealing and impactful than any other photo prints in the market.
Order Now
Picsy Beats Photojaanic Because
In depth research of how the features of Picsy is superior than Photojaanic
| Comparison | | |
| --- | --- | --- |
| Finish | Matte,Glossy | Matte, Glossy |
| Templates & Theme | 150+ | Limited |
| Photo products | Wide Variety | Defined |
| Personalization | Virtually Limitless | Limited |
| Quality | World-class | Defined |
| Delivery time | Fast doorstep delivery | Average Delivery Time |
| Availability | Android, iOS | Android |
Create Photo Products in 4 Easy Steps




Ready to Tell Your Photo Story?