How To Create Stunning Photography Portfolio Photo Book
Mar 26, 2020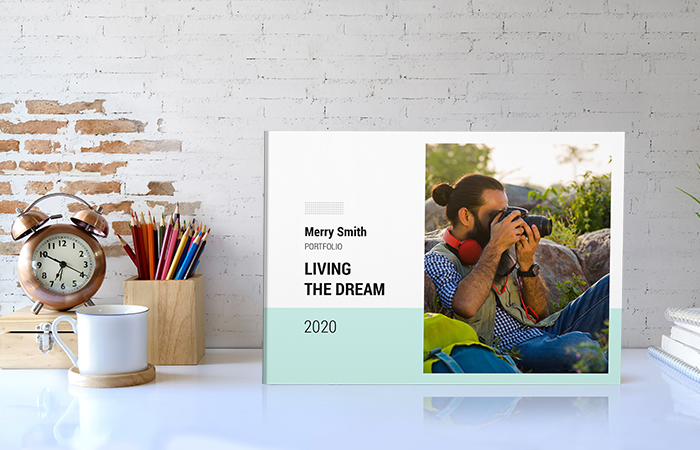 As a photographer, a portfolio is your calling card, an opportunity to showcase your work and create interest amongst agents and commissioners. In the digital world of today, there is something truly magical about the craft of a print and a physical photography portfolio book is a sure way of getting noticed by the right audience.
Having a physical photography portfolio book allows the artist to share their work as they see it in the real world. If you are making appointments, most commissioners would have spent the day in front of their computer screens. Seeing physical prints not only delights them but also makes your work more memorable.
Here are a few points to take in to consideration while making a stunning photography portfolio book.
1. Choose your best work
Your portfolio should be a collection of your very best work, while choosing what photographs to include, follow the adage, "when in doubt, leave it out." It is always better to have a portfolio of 20 amazing images than a portfolio with 50 average images.
2. Targeting
As a photographer your photography portfolio should be constantly evolving. You need to take your audience into consideration. If you are creating your portfolio to display in a gallery perhaps you will have to incorporate a unifying theme among the pictures. Conversely if you are creating your portfolio book for a commission, the company would like to see a variety of angles, perspectives and styles. We suggest having separate portfolios for each purpose. More is more.
3. Take reference from other portfolios
Creating a portfolio can be a daunting task. The decisions of whether you want full page images or ones with borders, whether your photographs require introductory notes can keep you procrastinating for a long time. It is always good to think out of the box and be unique but there is no harm in taking a little reference from the pros.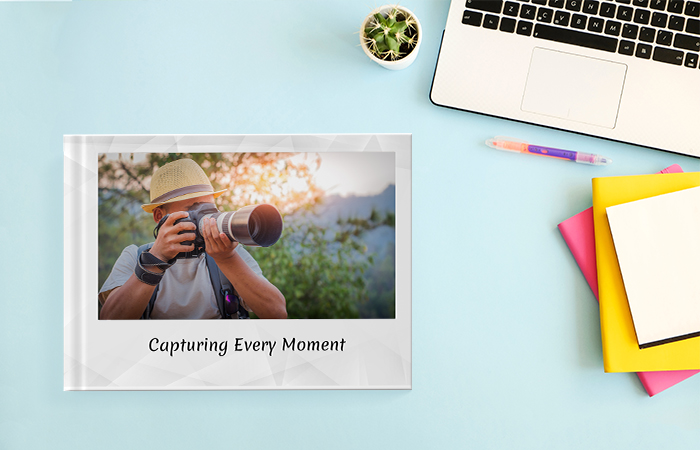 4. Seek feedback
While creating a photography portfolio it is imperative to know which photographs appeal to the 'average' person as these photographs should be your introductory images. You can seek feedback from friends or maybe even post the portfolio to a peer group you find online.
5. Include contents
Including a list of contents can add a bit of structure to your portfolio. You can consider including-
An artistic statement - outlining your concept or theme and personal information
A list of shots included
Titles for shots and a brief explanation
Date/location of shot
A thumbnail contact sheet
Now that we have talked about what to include in your portfolio lets' get down to what your photography portfolio book should look and feel like. Everything from the cover jacket to the quality of paper it is printed on is part of your pitch to a commissioner or an agency. Here are a few industry guidelines while having your photography portfolio book printed.
Sizes can vary from A2 sheets to A5. You can even get creative with the shape of your pages.
Embossed Leather or hardcovers
Branding/name clearly mentioned on the front
Paper used for printing should be glossy with deep blacks yet not the kind of gloss that shows up finger prints
Perfect printing
Tight editing of text (if included)
Address folio tag included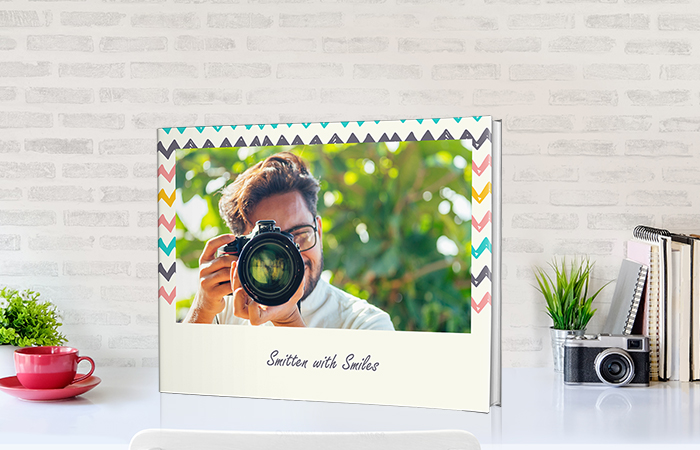 Here are a few styles of Photography portfolio books that you can create with us in just a few simple clicks.
Classic portfolio books- In the ever changing world of today, nothing beats a classic. Impress agents, commissioners and casual viewers alike with our classic portfolio books
Custom portfolio books- The adage "one size fits all' is no longer true. Do you want your portfolio book to be crafted to your personal statement of style? Choose custom portfolio photo books.
Trendy portfolio books- In with the times? Do you want to strut your stuff while being as trendy as possible? Have a look at our trendy portfolio photo books.
Elite portfolio photo books- Your work is a class apart and we appreciate that. Check out our elite portfolio photo books crafted especially for connoisseur of art.
Remember your photography portfolio book is an important part of your armada while presenting to agencies/ commissioners. Many commissioners expect to see a printed photography portfolio and it's a great way to help a viewer spend a little more time soaking up your photographic brilliance in print form. If you too want an impressive dossier let us at Picsy help you create a stunning photography portfolio book. Get the app and get clicking.
Ready to hold your memories in hand?