Wow Your Partner With These First Anniversary Ideas
June 18, 2021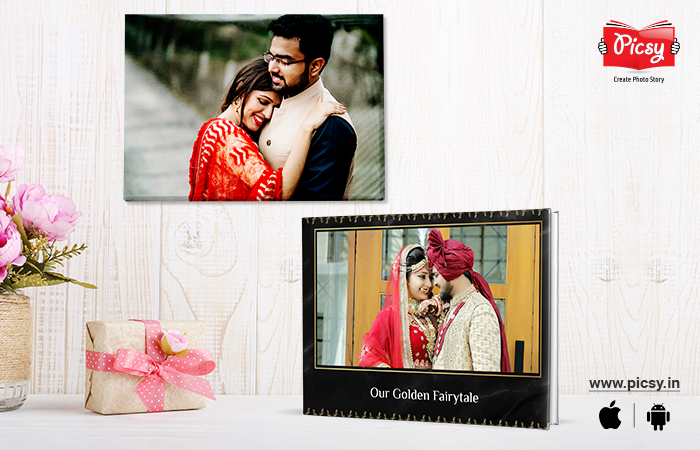 It may seem like you two just tied the knot, but believe it or not, the earth has already taken a trip around the Sun. Yes, a whole year has passed while you were rollicking in love. Marriage is an eclectic event that you definitely want to celebrate every year, whether you got married in a hotel, a banquet, or in a room. To revisit the marvelous moment of your marriage, you might be looking for anniversary celebration ideas to relive the day all over again.
Though there are many romantic first anniversary ideas to celebrate the very milestone, we have come up with a list of thoughtful arrangements to charm up your partner and make him or her fall in love with you again.
Are you still wondering why you should celebrate your anniversary and struggle to set aside all your energy, time, and money? Well, we say why not? There are millions of anniversary ideas that are not expensive. We know that's not a good enough reason for you to celebrate your anniversary, so we have come up with a few reasons to change your mind.
Why Should You Celebrate Your Anniversary?
At this time of a global pandemic, we understand you might not be feeling like celebrating your anniversary - perhaps because your heart is feeling heavy from a huge loss or maybe because your partner is staying miles away. Whatever the reason may be, we still think it's worth it to celebrate your anniversary. Even if things are not perfect, you guys stayed together, and that deserves a celebration. And whose life is perfect anyway? Things don't go as we hope. So cheer up, give a reason to your partner to look forward. We know you are halfway convinced, aren't you?
Here, we have a few simple reasons to persuade you entirely to celebrate the happy day.
It is an Excuse
Just get away from the monotony of life. We all need a break. Take this day as an excuse, and together do whatever your heart feels like. Go watch a movie, go to your favorite restaurant, or simply take a trip for a day or two. Your first anniversary is the perfect occasion to do that.
It is the Chance
Anniversaries are the perfect chance to look back and see how far you have come together. It gives an enormous hope and strength to reflect some love in the future. Do you not want to encourage your relationship - the bond that reflects the closeness?
It is To Connect
It is a wonderful chance to connect with your love. Life must have been crazy in the time of Covid, we understand, and you may really feel like coming from your house, maybe breathe some fresh air. So why not in this day you go out (safely though), communicate with your partner, and give the relationship a chance to reconnect?
We hope you are successfully convinced, are you?
First Anniversary Ideas To Surprise Your Loved Ones
For those who are wondering how to celebrate the first anniversary, don't worry; we got you covered. With the ideas listed below, you no longer have to scratch your head. And to boost your confidence, we will share a secret with you - are you listening? A few of the ideas are tested, and the day went quite fine (*wink*).
For Your Wife
1. The Proposal Spot
To keep it thoughtful, let's plan something romantic on your proposal spot, shall we? Is it the park, a restaurant or your bedroom? No matter where, this is one of the best first anniversary ideas for her. Take two small cupcakes, candles and a surprise love letter. Ask for her hand once again for the rest of your life. She will be highly delighted to relive the moment.
2. Perfume
If you think we are asking you to gift your wife perfume on the first anniversary, then boy, you guessed it wrong! Sure, we recommend you to get a fancy perfume for her, but not just that. The first anniversary should be thoughtful enough to bring a smile to her face. Bring some flowers, fill the room with candles and a beautiful scent (maybe lavender or rose). After you see the glitter in her eyes, present your gift. Trust the idea; she is going to remember this her whole life.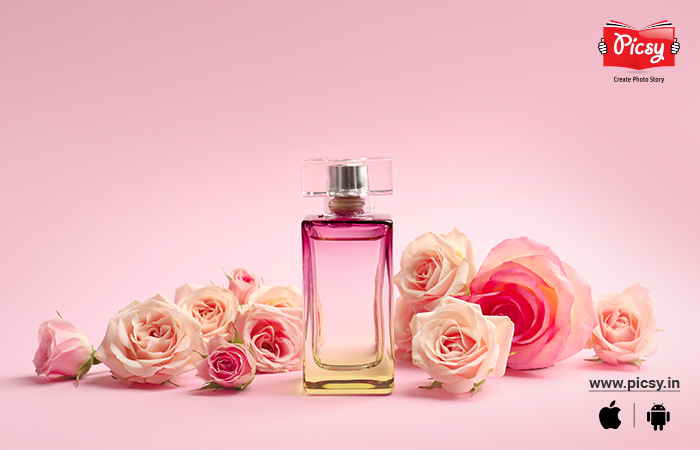 3. Photo Book
What is more thoughtful than an anniversary photo album ? Collect all the memories together in the love book to remind your soulmate how far you have come together. Cherish the togetherness by flipping the pages of those romantic nostalgias.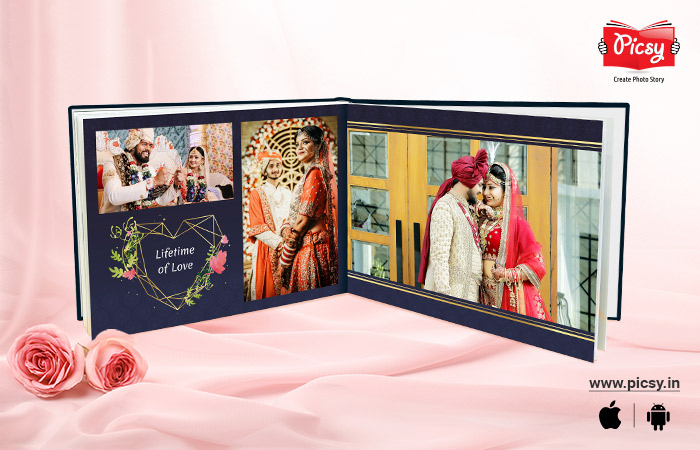 Here are some more ideas for anniversary gifts for your wife .
For Your Husband
1. Gym Equipment
What is better than some weights for your Mighty Hulk? You got to agree; this is one of the best first anniversary ideas for him. Amidst the global pandemic, when people are working from home, this is surely something necessary. With the help of some gym equipment, your handsome man will not only stay fit but will also be thankful for choosing one of the unique anniversary celebration ideas.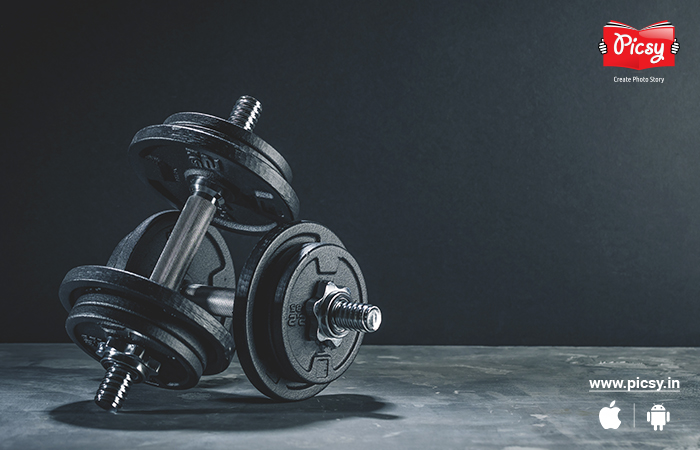 2. Messages
Write a short message in a beautiful customized template and share your feelings with your partner. A thoughtful gift with some romantic wedding anniversary wishes can elevate the milestone to a whole new level. These short messages go perfectly with a book, pair of jeans, or a cake.
3. Movie and Chill
Gather some popcorn, maybe a large pizza, a bottle of coke, and set a perfect movie night atmosphere. It might sound cliche or ordinary, but if your guy is a movie buff or a pizza lover, you trust the idea or not you are about to do something extraordinarily romantic for him. Like we mentioned, a few ideas are tested.
For Both Husband and Wife
1. Canvas Prints
Anniversary is something both should celebrate together. To honor the knot of marriage, gift your relationship an artsy Custom Canvas Photo Prints . It could be a pre-wedding picture or some beautiful moments together. It will decorate the empty walls with warm and happy memories.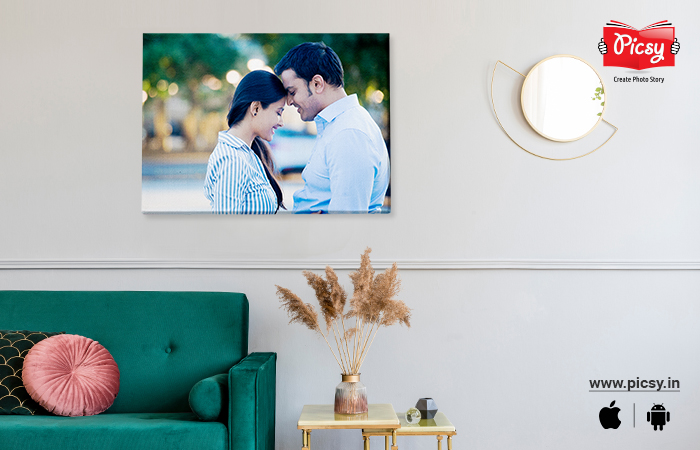 2. Wine and Shine
Decorate the room with tiny yellow lights (those lights are certainly romantic), and get a bottle of poetry, we mean red wine. Get infused in the presence of your loved one and celebrate your romantic first anniversary. The best anniversary gifts could only be those where it involves the presence of one another.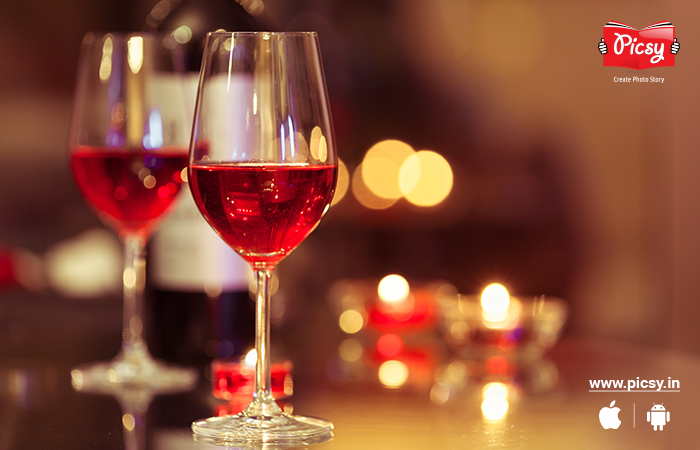 3. Long Drive
There are a lot of car services that let their cars for rental. Get one of those and go away from this daily rustic and monotonous life. This is the time to enjoy the spurting love - the affection that's holding you both together. Go for a long drive or take a vacation. Cherish the affection and let it be the most memorable day of your life. Oh, and no mobiles, please; selfies are not important. Enjoy the company of one another.
Wrapping Up:
Now that we have given you some romantic ideas to celebrate your very first anniversary, we hope the day goes as planned and you both enjoy the day entangled in love. May your fondness bloom each passing year and celebrate the day with wonderfully thoughtful gifts from Picsy. Ranging from photo books to canvas prints, Picsy delivers the best-customized gifts as desired. Are you still waiting to download the app? Get the Picsy app now, and order mind-blowing gifts for your partner.
Ready to hold your memories in hand?