Guide to Select the Best Wedding Anniversary Gifts for Him
August 17, 2022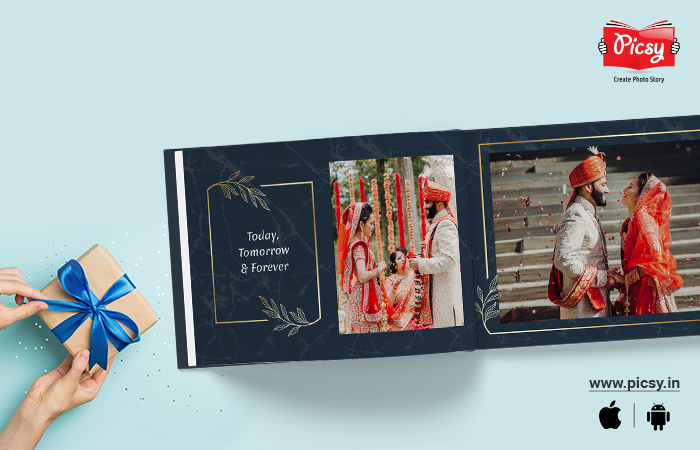 The beauty of any occasion is celebrated with full excitement. But it also gets accentuated when we incorporate the gifts into it. And it is always a great idea when you are planning to gift something to your man. Although he never asks for it, it is always a great idea to make him feel special. If you are wondering what should be the appropriate anniversary gifts for him, let us take you on the journey of deciding the perfect gifts for him. So, before any more delay, let us dive into it.
Wedding Anniversary Gifts Ideas for Him
Here are some of the best ideas to surprise him on wedding anniversary to re-live the special moments. Let's get started!
Wedding Anniversary Gifts for Husband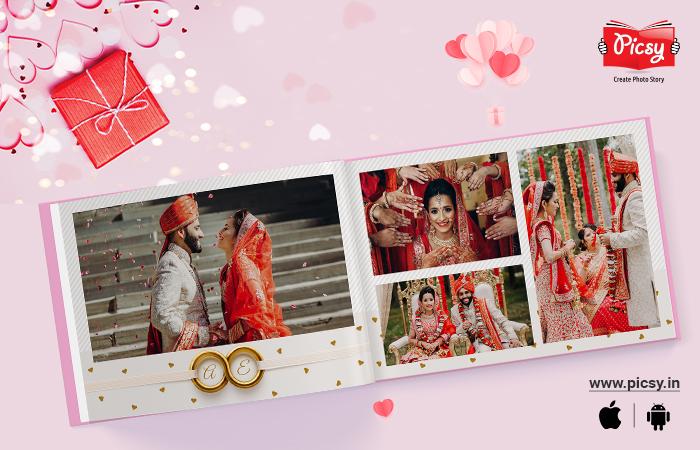 A wedding anniversary is a special day in a couple's life. The reason is that it is the day when they have officially tied the knot and two forces become equal magnitude. That is why it surely should be celebrated with utmost excitement and happiness. Let us figure out what could be the appropriate marriage anniversary gift ideas for husband.
Bluetooth Speakers
We are well aware of the fact how greatly these men are fond of music, be it while they are driving or on a walk. Treat your man with a classic pair of Bluetooth speakers to make this anniversary memorable for him.
Wedding Photo Album
How about relishing and reigniting the romance between you and your partner? And to do so, the most appropriate gift is gifting your man a memory-packed wedding photo album. You can gather all the lovely moments of your marriage and accumulate them in the wedding photo album. He is surely going to love it. Moreover, it will serve as a doze of reigniting romance between you two. Whenever you both are sitting together and sipping tea and taking out your wedding photo album, it is surely going to add that flair of romance to your discussion.
Why Worry About Wedding Photo Books When You Can Order from Picsy?
Anniversary Gifts for Boyfriend
A boyfriend also deserves to be pampered. So, how about showing your love and care for them by giving them wonderful gifts? Let us see the list of the best anniversary gift ideas for boyfriend.
Photo Album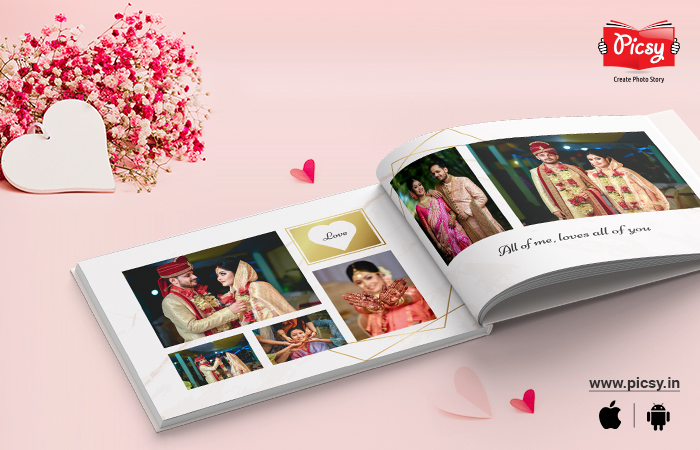 Photo albums are one of the best gifts for your boyfriend. You can gather all your lovely moments spent with your boyfriend. Gather your mushy shots and include them in your photo album. It will help you to relive your special moments. In addition to this, it will also serve as a lovely keepsake. And your partner is definitely going to cherish it.
A Classic Watch
If your man is someone who keeps on running late, then gifting him a classic watch is going to serve as one of the best anniversary gifts for boyfriend. And it will help him to reach everyone on time. In addition to this, he is surely going to love this gift.
The Great Indian Festival Season Is Here. Gift Your Loved Ones the Best Gift of Memories with Picsy App!
Wedding Anniversary Gifts for Brother
Our brothers are the unsung superheroes who do not ask for anything but always are with us to support us and be our rescuers. So, they surely deserve to get special wedding anniversary gift ideas for brother.
Canvas Photo Prints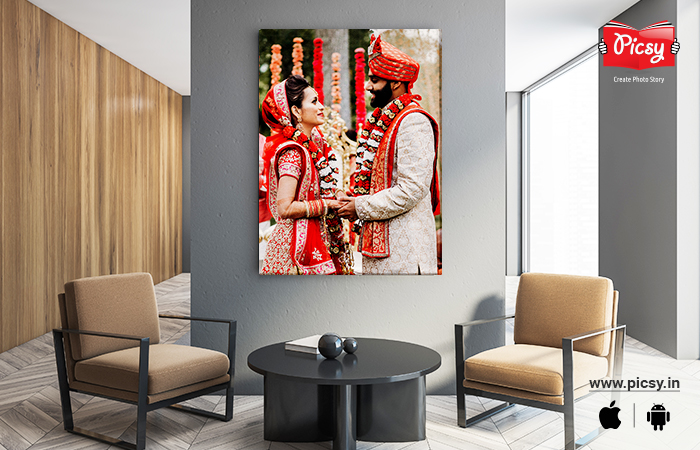 Have you ever tried hanging your lovely memories on the wall? If not, then get help from the canvas photo prints. They are the most convenient way to flaunt your memories and the best time you have spent with your loved ones. You can select the picture from childhood where you and your brother are playing, and it is surely going to make him happy. And whenever you both glance at it, it will take you on the journey of nostalgia and let you relive those memories.
Looking for an extraordinary wedding gift for your brother? Order Framed Vinyl Prints from Picsy!
A Wonderful Keychain
The brothers deserve gifts that reflect their interests, hobbies, and something that they can cherish. Gift them a personalized keychain that has a picture of either their interest, hobby, or their own picture. So, he will be reminded of his passion or interest whenever he takes that keychain. It is one of the greatest wedding anniversary gift ideas you can include in the list.
Wedding Anniversary Gifts for Dad
We cannot neglect the fact that our dad has been our superheroes from our childhood. He is the Santa Claus of our lives who has been fulfilling all our desires. He surely deserves a wonderful gift that will serve as your superhero's best marriage anniversary gift. Let us figure out what could be the best marriage anniversary gift ideas for dad.
Personalized Photo Calendar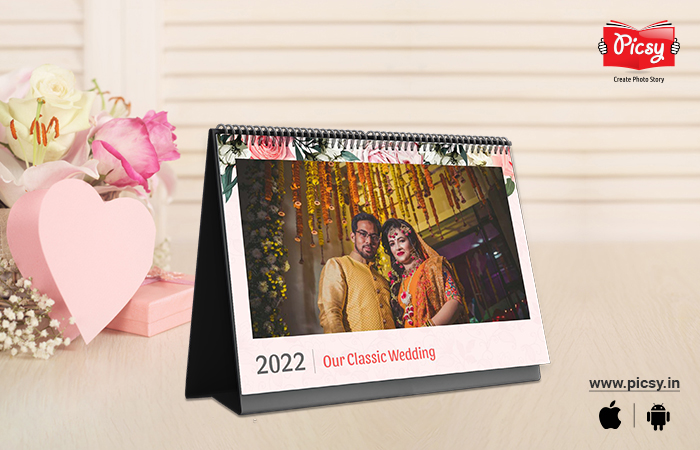 Who doesn't like beautiful memories to be flaunted? So, let this time make your dad feel special by gifting him a wedding photo calendar. It will help him switch to a new picture every day. Whenever he flips through it, it will help him to relish those memories. You can select and include the best wedding shots of your mom and dad and incorporate them in the wedding photo calendar. Your dad is definitely going to cherish it. And even if the years pass by, he will preserve it as a keepsake.
Wondering from Where to Get the Best Photo Calendar? Don't Worry! Picsy is at Your Rescue!
A Beautiful Photo Print
Choosing the best gift for the dad can be a little tricky. But what if we tell you we have a brilliant idea for the gift for your dad? How about celebrating the moment when their paths crossed with the help of a pocket-friendly art piece? Mark the memorable event with the help of a photo print using their best shot together. Your dad will be able to hang this beautiful art piece in his bedroom and will cherish it for a lifetime.
Marriage Anniversary Gifts for Friend
Friends are our constant supporters. So, indeed they deserve some special care and love. And nothing is better than gifts to show love and care. Let us see what could be interesting wedding anniversary gift ideas for friend.
Wedding Vow Portrait
As it is your friend's wedding anniversary, you should gift them a special gift that they are going to cherish for a lifetime. Treat them with a beautiful wedding vow portrait. Select their best picture and pepper it up with the wedding vows. Your friend and their partner are surely going to love this gift. They can display it in their bedroom, and this art piece will serve as a constant reminder for them of their romantic moments.
Photo Book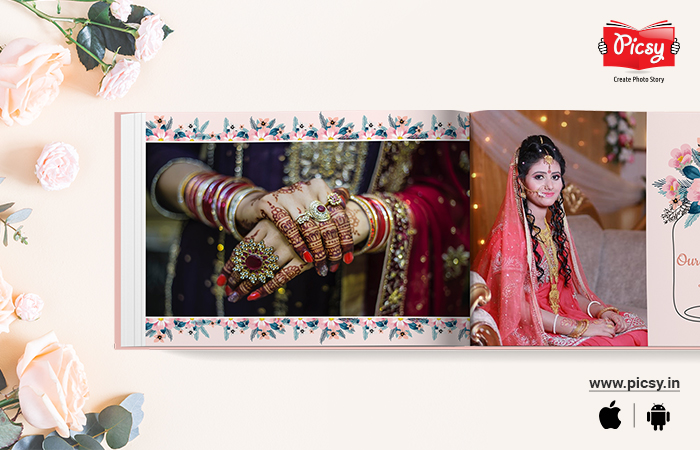 A photo book is a wonderful way to flaunt and relive the best moments. You can accumulate the best memories you spent with your friend and incorporate them into a photo book. And whenever your friend is in that gloomy phase, they can flip through the pages, and it will take them on the journey of memory lane. You can include the funny moments you spent together. Apart from this, you can even include the pictures you clicked while having a group study, going for a drive, or even while having street food at the corner of the street.
Apart from this, in the current scenario, a lot of people are falling head over heels for the wedding photo album. You can get a beautiful wedding photo album created and cherish the lovely memories spent with your partner. However, you do not have to worry about who manages the best photo album. Picsy is here to serve you the best. Moreover, if you are planning to give your wife a return gift, this lovely keepsake will serve as a wonderful wedding anniversary gift for wife.
Closing Words on Best Anniversary Gifts for Him
Woohoo! We reached the destination of our journey to figure out the best anniversary gifts for him. Whenever you get stuck and what should be the perfect anniversary gift for him, this informative piece of writing will surely be of great help to you.
However, by now, you might have already decided on the appropriate gift for your partner. And don't worry, you do not have to get worried about how to deal with photo-related concerns. Then why not let Picsy take care of all your photo-related concerns? After all, you would want the gift to be within budget and up to the mark.
Picsy is known for providing the best photo books, wedding photo albums, canvas prints, etc. Apart from all this, please do not forget to add cute wedding anniversary messages in the photo books. It will add value to your gift. Just download the Picsy app, and your task will be done within a few clicks.
Ready to hold your memories in hand?