7 Family photo wall ideas to keep you smiling
Feb 17, 2020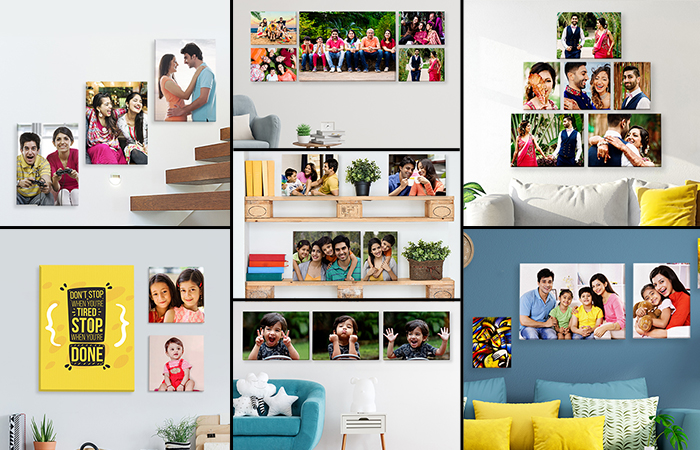 Who doesn't want to be surrounded by their special memories. The first steps of your child, or the first kiss with your better half, whatever it might be, a picture freezes time so that you can relive your special moment time and time again. We all know the warm fuzzy feeling you get when you leaf through an old album full of loving memories of you and your family. There is a magical something about a physical photograph that a digital image just can't match. But photographs, including polaroids are perishable and photo frames can prove clunky at times. The solution? Canvas photo prints.
With Canvas prints, your memories will remain as vivid as the moment captured within them. Create a family photo wall to always have a dose of smiles that not only you but family, friends and guests can also enjoy.
Give your home décor a dash of jazz with our family photo wall ideas.
1. Abstract
Couple your family photographs with a sprinkling of modern art or wall hangings. Bright colours are suggested but pastels work just as well for your family photo wall.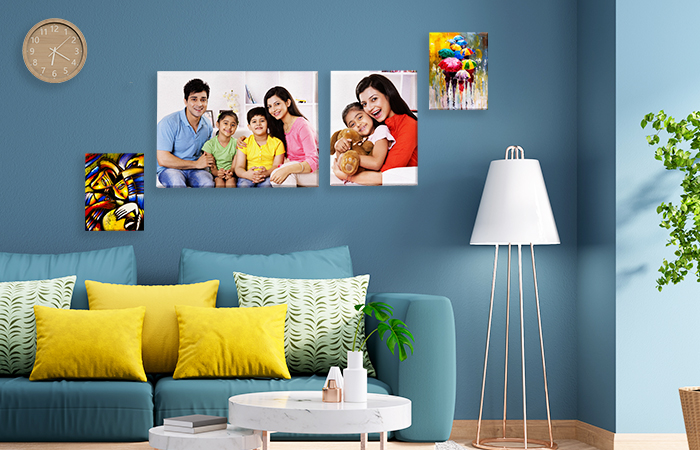 2. Dashboard
Setup your Canvas prints over your work desk. Now while you work, you can have all the good vibes you want and if you take you always have a special memory to greet and refresh you.
3. Stairwell
How better to energize climbing or alighting your stairs than a daily fix of smiles from your loved ones. Arrange your family photo wall on your staircase in such a way that every step you take, a special memory awaits you.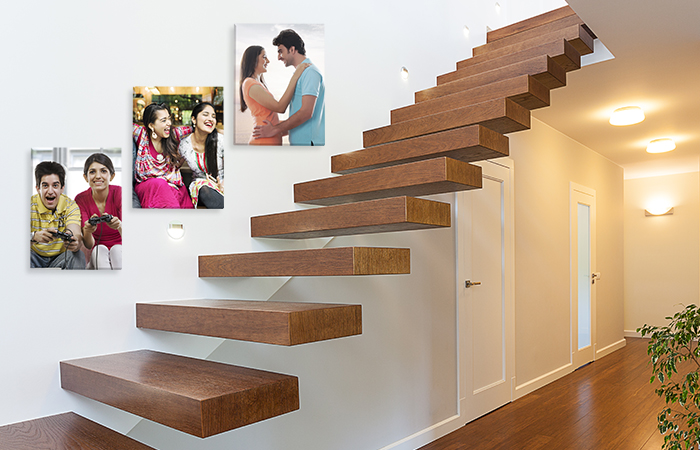 Create lasting memories with family wall decor that tells your unique story.
4. Shapes
Get creative. Arrange your canvas prints in geometrical shapes. A square, a triangle, there are no limits to what you can do. Consider each canvas to be a building block of your very own photo art.
5. Shelves
Shelves are not just for storing keys. Spice up a boring shelf by turning it into an accent piece for your family photo canvases to be arranged around. Feeling lucky? Fit in a couple of miniatures on the shelf itself.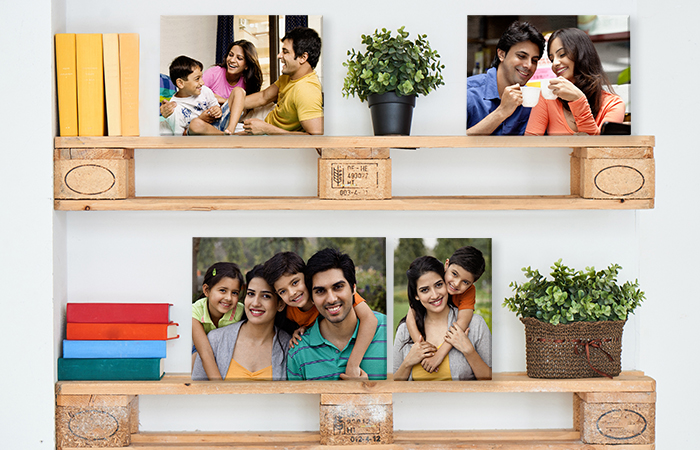 6. Progressive
Some infinities are greater than other infinities. Like the first time your son sent the ball flying out of the park. A set of Progressive/burst photographs can be converted into sequential canvas prints so that your special memory gets captured in all its glory.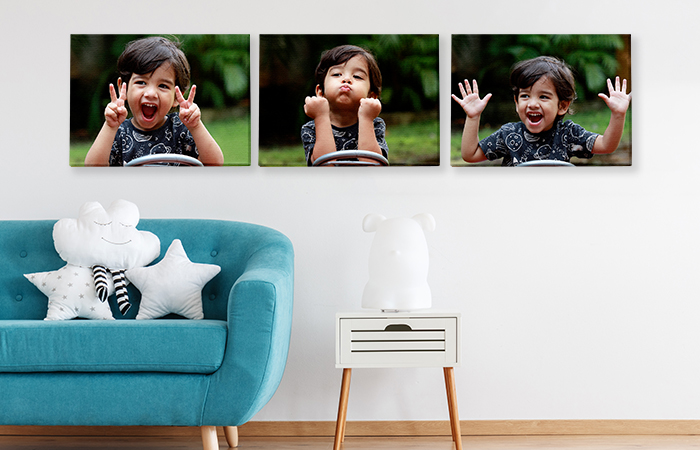 7. Theme
Family Vacations? A marriage? Or just a lazy Sunday afternoon spent with your loved ones. Choose your theme and create a collage of photos on canvas.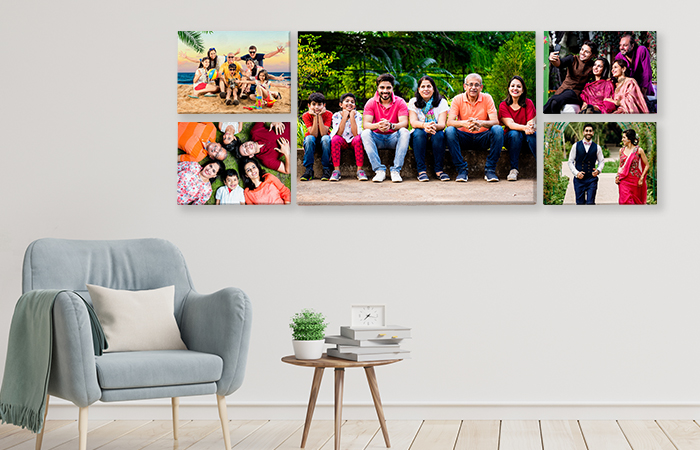 So where do you get started? How do you create your family photo wall? The answer, we will do it for you. Picsy, the best place to get your canvas prints online. Download the app, edit your photos with our simple yet detailed and easy to use tool and presto, your canvas prints for your family photo wall will be delivered to your doorstep. Now you can step up your home decor game with a family photo wall that not only looks great but makes you feel great.
Ready to hold your memories in hand?