Creative New Year Wishes and DIY Card Ideas
November 30, 2021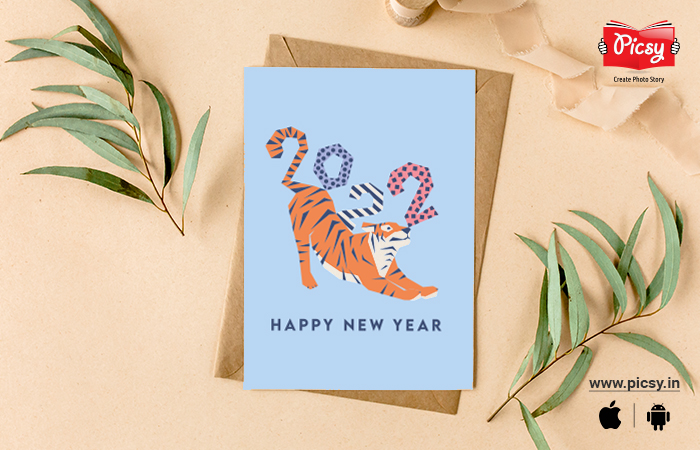 The fall has gone; now it's time to put your socks on. With a cup of hot chocolate tucked under the blanket, get ready to wish greetings and share cards because it is already time for a New Year and sipping wine in yards.
Now, as the year is going to bid us a humble goodbye, it's time for planning to welcome 2022. Sure, we can't forget the memories we have spent this year but here's to making new and more happy memories.
So, what comes to your mind when we say the word "New Year?", (apart from wine and Turkey) – cards, perhaps? In this article, we will cover all about it. Yes, you heard us right – all about New Year cards.
What to Write on New Year Cards?
When it comes to filling blank pages, we all go blank until it's our bucket list. Expressing emotions has never been anybody's forte. Sure, we care and love, but it requires a huge (HUGEEE) confidence when it comes to exhibiting. We know, believe us. Hence, we have jotted down all the best happy New Year wishes and messages that you can add in your card. Sounds like a good deal? Read on.
A Few Comforting Quotes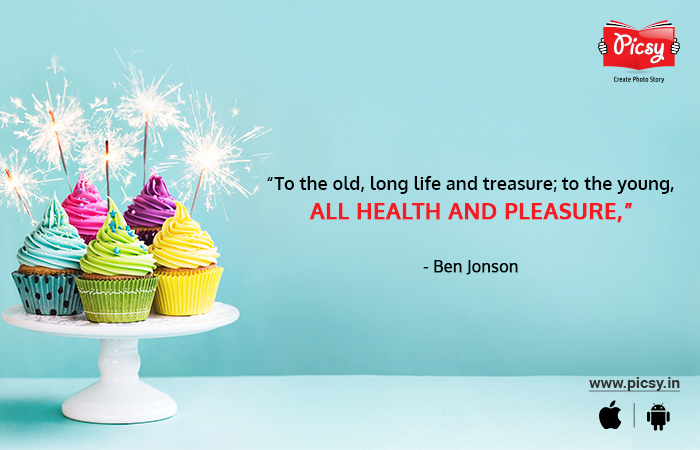 "To the old, long life and treasure; to the young, all health and pleasure," - Ben Jonson
"Hope smiles from the threshold of the year to come, whispering 'it will be happier," – Alfred, Lord Tennyson.
"We spend January 1 walking through our lives, room by room, drawing up a list of work to be done, cracks to be patched. Maybe this year, to balance the list, we ought to walk through the rooms of our lives, not looking for flaws, but for potential," – Ellen Goodman.
"There comes a day when you realize turning the page is the best feeling in the world because you realize there is so much more to the book than the page you were stuck on," – Zyan Malik.
"Tomorrow is the first blank page of a 365-page book. Write a good one," – Brad Paisley.
A Few Funny New Year Quotes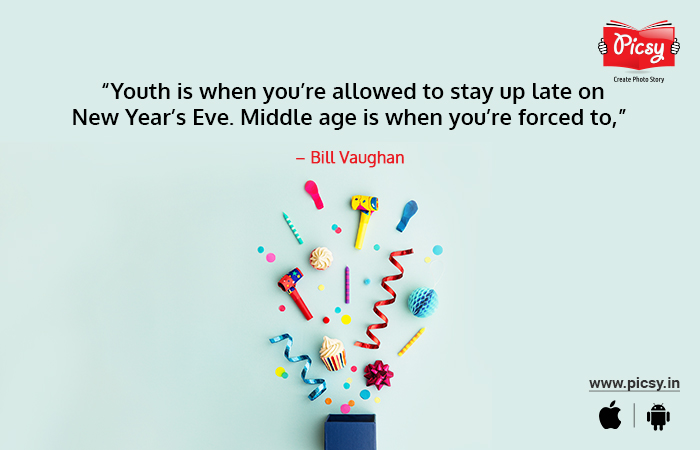 "Youth is when you're allowed to stay up late on New Year's Eve. Middle age is when you're forced to," – Bill Vaughan.
"May all your troubles last as long as your New Year's resolutions," – Joey Adams.
"I think it would be much more sensible if resolutions generally began on January the second," – Helen Fielding Bridget Jones's Diary.
What to Wish on Happy New Year?
Wishing a happy New Year with a poem on a readymade card is cliché. The perfect addition on simple handmade happy New Year cards are sometimes words that come from the heart. But, hey, you got to understand not all are sharing the pure literature bloodline of Bankim Chandra. So, here we are, like always, to aid you with a few messages that you can add to your New Year photo cards.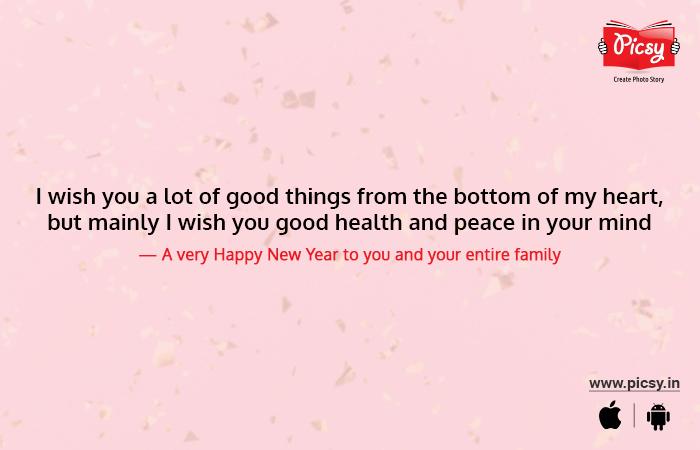 I wish you a lot of good things from the bottom of my heart, but mainly I wish you good health and peace in your mind—a very Happy New Year to you and your entire family.
It is time to forget all your regrets and look ahead. Let slip the past and celebrate the new start. A Happy New Year!
New Year is not just about wishing and expecting good sweet sentences but to remind one another that we are here for you. This New Year, I am here for you, no matter what!
Hugs and kisses. Among so many New Year wishes, I pray for your good health and mental strength.
May this New Year, God guides you the way with his mighty light. Happy 2022.
May this New Year you travel more and use less of that mobile phone. X'D Happy New Year.
And suddenly, it is New Year again, time to start from the beginning. Bella Ciao 2021!
Read More : Personalized Photo Gifts for Your Loved Ones
Simple DIY New Year Card Ideas
As we said, we will cover ALL about New Year cards; how could we not include New Year greeting card-making ideas? So, here we are with the simplest yet interesting handmade New Year card ideas.
Introducing New Member in the New Year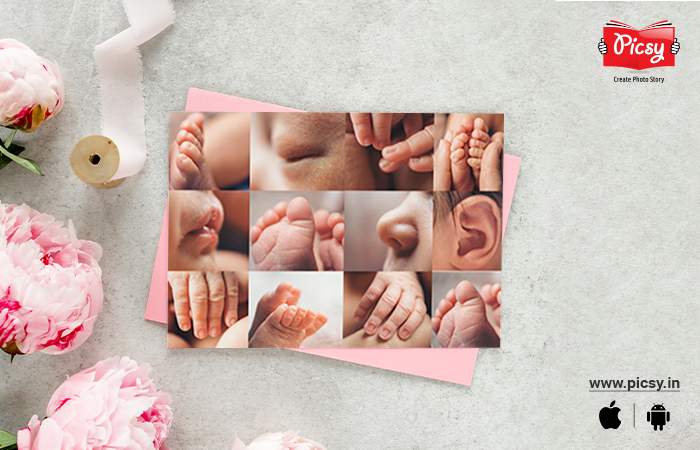 Did your world just turn upside down and get encompassed with the scent of milk and Dettol? Then, first of all, congratulations! And secondly, this is perhaps one of the best opportunities to introduce your little one to all your friends and relatives – with New Year photo cards.
A Collection of Memories: A Photobook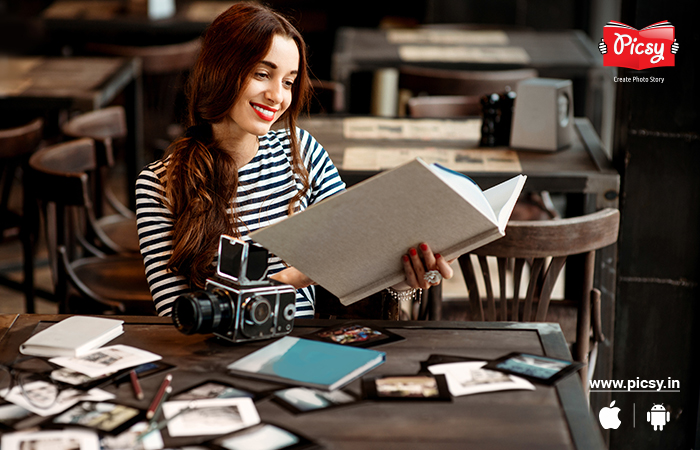 Not every New Year card has to be literally a card; you can also aim for bigger things, like a custom photo book online. In fact, if you are wishing a family member, a photo book is a better and more thoughtful idea than a card. There you can collect all the memories of the year passed (or passing) and treasure it like a milestone.
Origami New Year Card for Him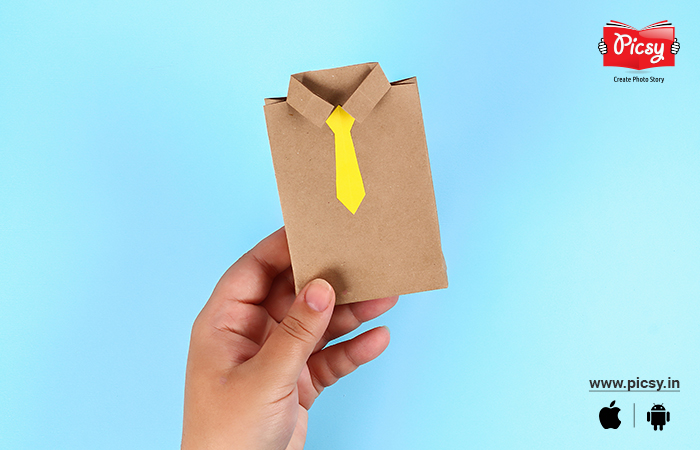 Thinking of giving a New Year card to the man of your life? What can be better than happy New Year handmade cards? Whether try origami or painting a DIY handmade card is way more thoughtful than buying a card from the store.
Crafty New Year Card with Lace
Do lace, jute strings, dried leaves, and candles entice you with their earthy beauty? Then you would love this New Year gift card idea. Take a cardboard and cut it into a rectangle. Wrap the sides with white lace and get white ink from the store. Write your new message on the cardboard with the white ink let the simple beauty speak for itself.
Mini New Year Canvas Card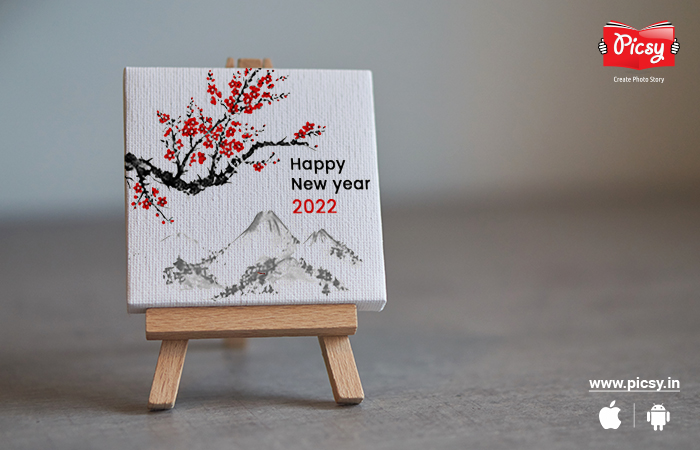 It is not necessary to always put your or anybody's picture in the frame. Get a mini canvas prints and paint anything positive that comes to your mind. A New Year is all about spreading positivity and good wishes. So, what comes to your mind when you think of happiness and peace? Is it the cherry blossom over Mount Fuji? Or seashells in Bali?
Good-old Handmade Cards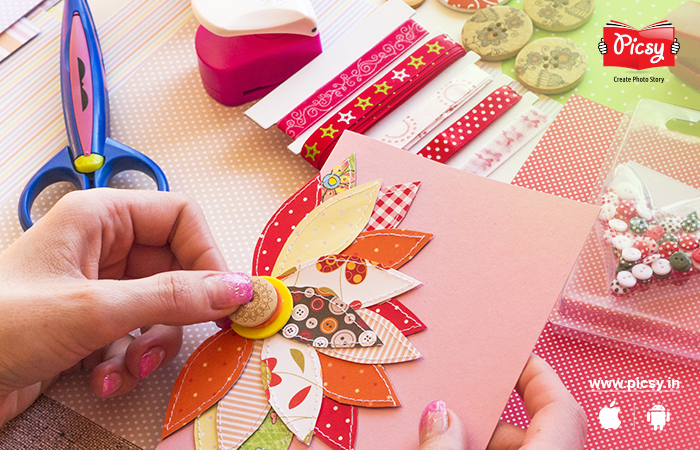 Remember those days when we had to make a card for only ten marks yet we tried to make it better than everyone in the class? This New Year, let's rewind the wheel for a bit and get back to our drawing class. Let's make a fine good-old handmade gift card and surprise our loved ones.
Foodie Handmade Cards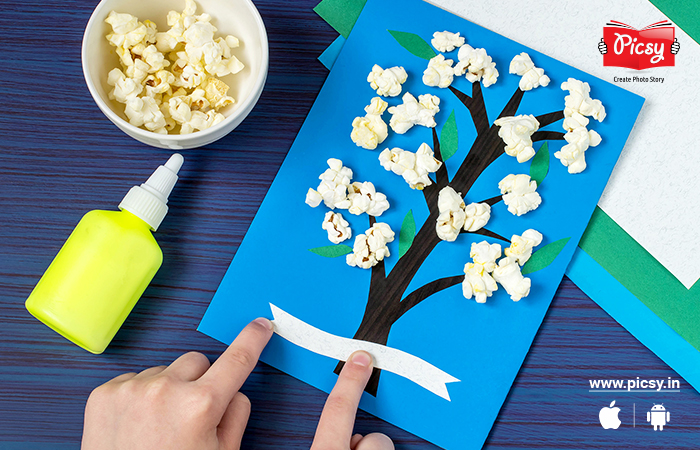 We all have a handful of people in our friend list who are either food bloggers or are simply crazy about trying different cuisines. Why not do something special for them this New Year? "Like, what?" you must be wondering. Well, you don't have to wonder because we have just the right answer – a handmade foodie card! This has to be one of the most unique New Year card-making ideas. Either you can look at the image above and replicate the same or, you can let your imaginations make your card more beautiful as well.
Pro tip: Go with food items that are not sticky or that can ruin the paper.
New Year Photo Calendar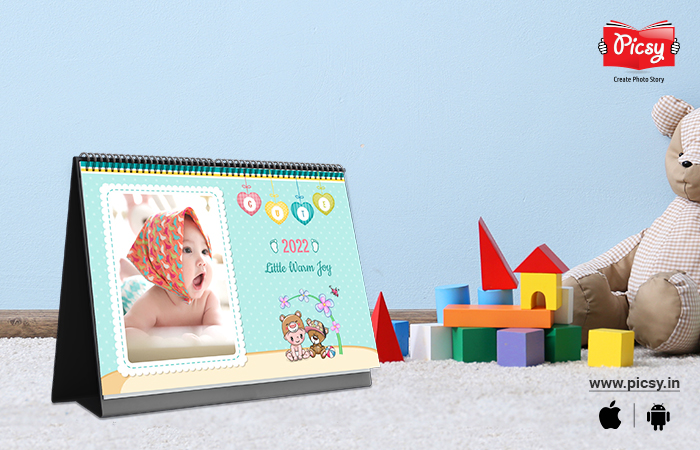 Something off the track, just because we think this idea is mostly appreciated by all, a New Year photo calendar. Every year we lookout for the best calendar that goes with our home décor. So, look out for something subtle that will, no matter what, go with any kind of wallpaper. Or you can even go with a family reunion photo that will reflect the kind of crazy yet loving family you have got.
Summing Up
Whether New Year quotes, messages, or simply a DIY New Year card idea, celebration calls for sweets and memories. Now, with these New Year quotes and photo print online card ideas, you won't fail to make your dear ones smile. So, could we give help you with the unique ideas, where you can give a platform to your memories and creativity?
When you know when we talk about memories, we ask you to browse Picsy. Ask for any photo products – whether photo prints, calendar or simply a photo book - Picsy is the answer for all. Download the Picsy app and plug into the world of quality photo products. So, before the clock ticks, get your New Year cards ready. Happy Picsy-ing!
Ready to hold your memories in hand?