Which Canvas Print Size is the Best?
December 02, 2021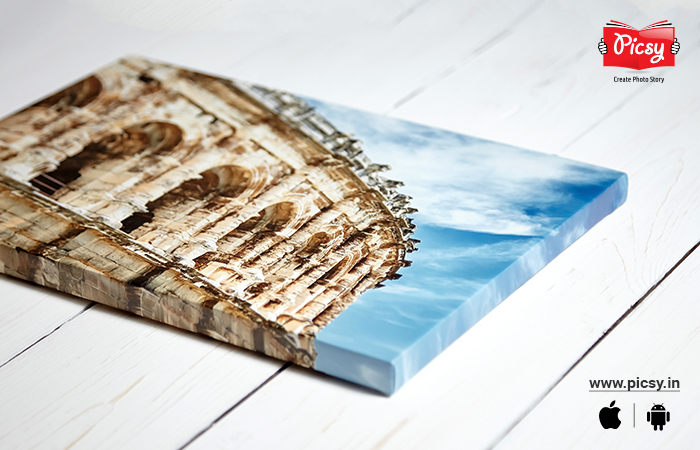 It is a complete fuss! You cannot disagree!
Choosing the right size of the custom canvas prints is a thorn in one's side task. Get an inch wrong estimation of the canvas sizes on wall, and there you have it – a failed project. But we don't want you to face that. We will tell you about all the standard canvas board sizes and ways to cleverly estimate the size of your canvas print that will go properly with your wall.
Let's read on the effective canvas size guide.
Standard Canvas Print Sizes That You Can Choose for Your Walls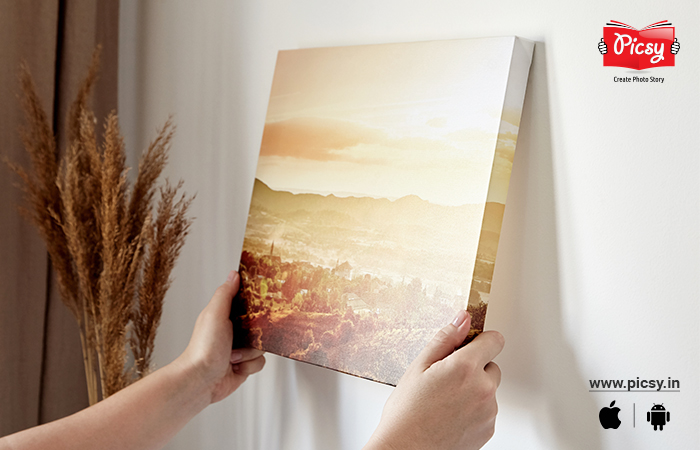 Not every corner of the walls sizes the same. A few sides might be emptier than the sides that have a bookshelf attached to them. In this article, we will cover all the standard canvas sizes that people often choose.
Common canvas sizes ratio:
| | |
| --- | --- |
| Canvas Print Sizes | Ratio |
| 30" by 20" | 3:2 |
| 24" by 18" | 4:3 |
| 20" by 20" | 1:1 |
| 16" by 12" | 4:3 |
Whenever you shop a photo frame or photo book online, they mostly mention the ratios instead of the exact length. So, you know when this canvas size chart is going to come in handy.
30" by 20" Canvas Prints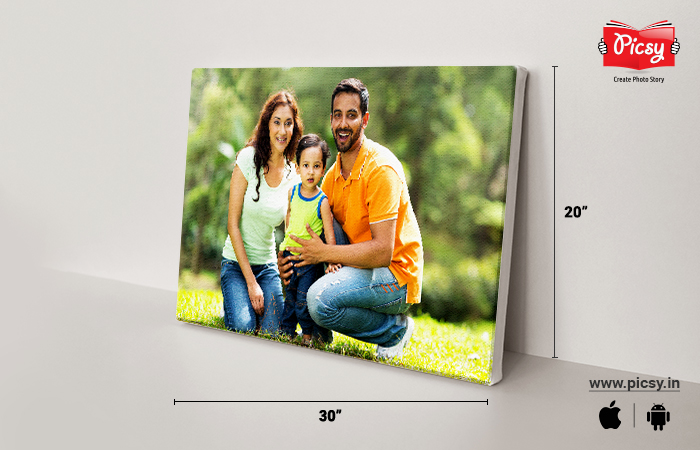 Perfect for extra-large wall art - this canvas print needles an everlasting effect on the mind of the onlookers. Either hand it right above your bed or sofa; this standalone canvas art makes any wall look elegant. Frame it or not, this large canvas is a complete knock-out home décor. Oh, no, let me just correct that sentence – it is a complete knock-out wall décor because you can décor your office as well. It reflects a sophisticated and professional look when an abstract canvas art is hung in the office.
It is preferably placed: Bedroom, offices, living room, etc.
Read More : How to Choose Wall Art for Your Home?
24" by 18" Canvas Prints
This size is suitable for replacing posters in the bedroom or living rooms wall decor. Whether you display quotes or your favorite images, artistic minds often choose this canvas board size. This also falls under the large canvas prints that subtly ask, "do I look beautiful?"
It is preferably placed: Bedroom, drawing room, hall room, canteens, cafes, etc.
20" by 20" Canvas Prints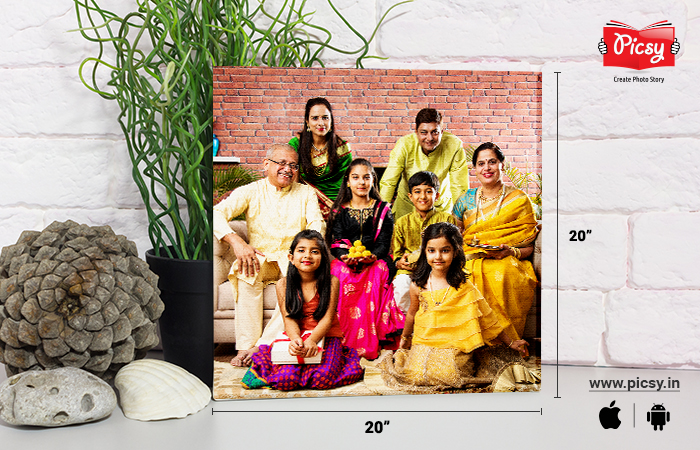 By the dimension, you can say it defines the square shape. So, if you want to decorate your wall like your Instagram feed, this is surely one of the best ways to decorate gallery walls. The square shape creates harmony, whether hung on a corner of a wall or placed on a table. The size 20" by 20" is among the preferred square canvas sizes, even opens the door to create other geometric designs.
Preferably placed: Bedroom, study room, office cabins, etc.
16" by 12" Canvas Prints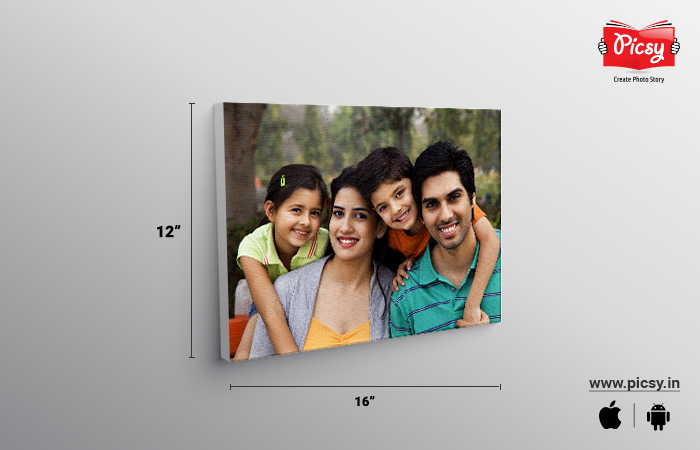 This canvas size is quite smaller than the previously explained canvas board sizes. But not too small to catch the attention of the viewers. The ratio of this canvas print matches 24" by 18" – 4:3. It can be placed between two windows or two pieces of furniture—perfect addition to your house that reflects true beauty.
It is preferably placed: Drawing room, living room, bedroom, study Room, office cabins, libraries, etc.
How to Get the Images Right for Canvas Prints?
Now that we have scrolled through the standard canvas print sizes let's understand how you can get the right images for these durable canvases. A bit of technicality won't hurt. After all, it is going to be a new addition to your sweet home; it has to look perfect.
Choosing the Right Image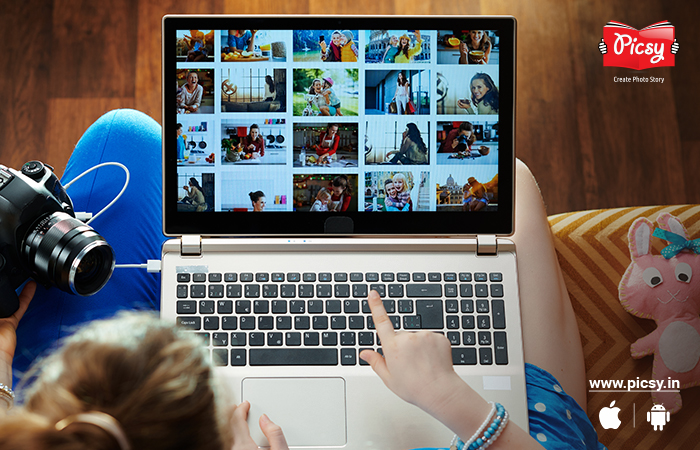 This dimension of the pictures should be determined in pixels and not cm or inches. You must be wondering what is a pixel after all? In graphic display, also known as the shortest unit.
Scientifically speaking, pixels are the route through which binary codes are transformed to appear as an image on the screen. Explain it in detail. Imagine painting an image with tiny dots of color - moving onto the customization of a canvas print.
Step 1: At first, you need to open the folder in your device, whether a tab or laptop where your pictures are saved.
Step 2: Now that you can see your image, right-click on it.
Step 3: Check the properties of the image. If you are a Windows user, you will see the option retain my properties. In contrast, if you are using Mac, you will get the option to get info.
Step 4: Now, you need to click on the details or summary option. By doing so, you will get access to the dimensions of the image.
Resolution of the Image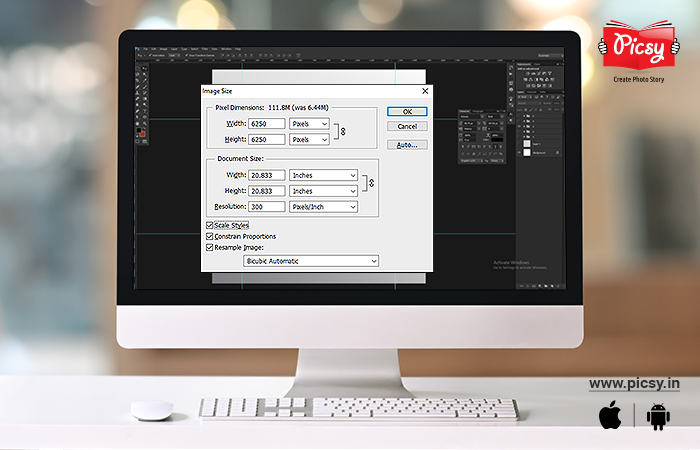 Now that you know what are canvas wall displays and the dimensions of the image, you can easily get access to the resolution. But how do you determine the resolution of an image? Well, we'll tell you. The resolution of an image is measured by pixel per inch (ppi). If in one-by-one inch you find ppi between 200 to 400, the images are good to go in a canvas print. However, if the ppi is lesser than 200, when stretched on a canvas sheet, it is going to get pixelated, as in loss in quality.
Let's Understand PPI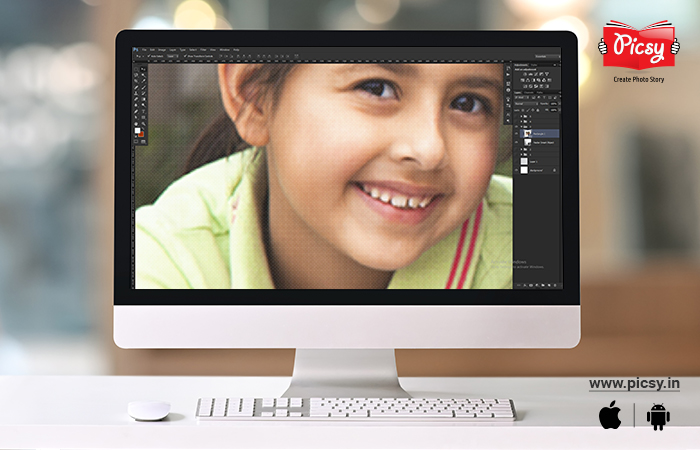 Sure, you know the dimension of the image, but what about the PPI? How will you know what the pixel per inch of the image is? Calculation of PPI is = height of the image in pixels divided by height of canvas print in inches = with of the image in pixel divided by the width of the canvas print in inches.
Going by this calculation, if you want a canvas print of 8 by 8 inches, the pixel of the image should be 2400p by 2400p.
How Small Can It Get?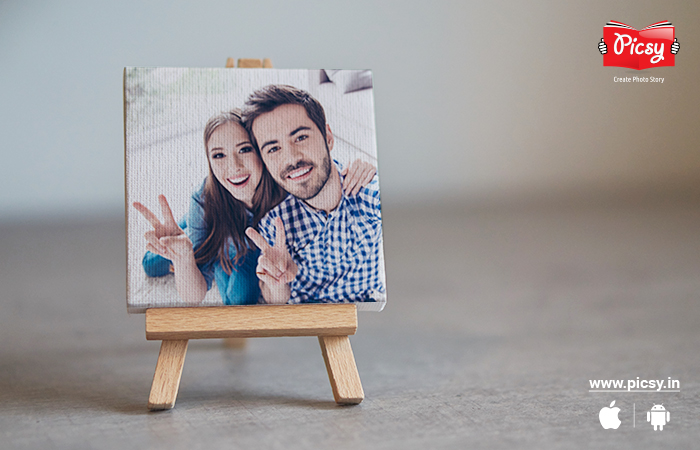 What do you have an image of 200p x 200p? Can you still put it on any canvas print sizes? What do you think? We say, the question is not you can or you cannot, but how can you? Should you compromise with the quality, let it get pixelated? No, never. Quality should never be compromised but the size. Compromise the size of the canvas print. Anyway, tiny things look eye-catching in a fun way.
Big Canvas Print with a Small Image
If you are thinking of printing a small image on a large canvas and you will get a hack to not let your image pixelate, let us tell you it cannot be done - there is no point in making false promises when the answer is, there is no way around. You were thinking of printing an image to get your lens right to get the right pixels. Canvas printing online is no fighting tooth and nail job; it is just about the right measurement.
Conclusion
Were you looking for the right canvas print size for your walls? Then we hope this article came in handy and you are set with all your favorite images to be hung on the wall. But keep in mind – the resolution matters! Determined to search for the ultimate custom canvas print?
Because at Picsy, you can get different canvas sizes. Download the Picsy app and get life to your wall decor. You can also get the hang of other photo products, browse the app or the website, and happy picsy-ing!
Ready to hold your memories in hand?