Best Things to do with your favorite wedding photos
January 08, 2021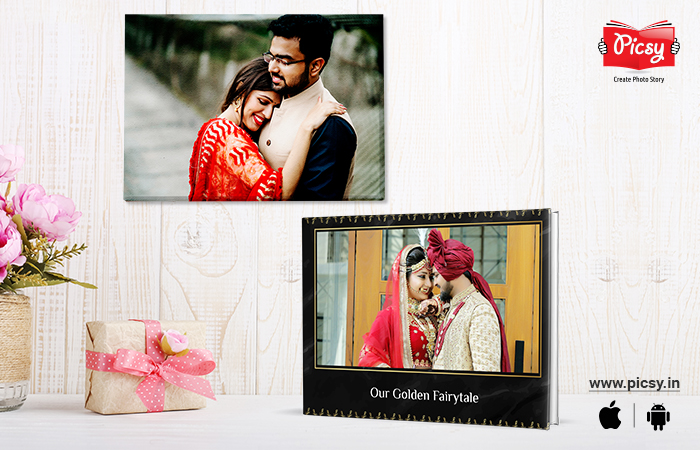 Done with the wedding! The adventure of a lifetime!
Relished the ceremonies! Had your romantic moment and all that…..
Clicked many pictures but can't decide about how to showcase them?
You may have posted a few pictures on social media, yet it isn't as magical as photo prints. The most special day of your life deserves much more than storing it in your phone and posting it on various social media platforms. Another way to flaunt off your D-day's striking flashes is by getting them printed.
A wedding is the new beginning of one's life and the most loving one too. The day is unique, people are special, new relationships are special, and most importantly, seizing all of them makes it extra special. Preserving the not so bitter, but only sweet memories make you go in awe of them forever.
In this blog, we have composed a few ways to use your wedding photographs in creative ways.
What to do with your wedding photos?
Spent so much on the decoration, outfits, photographers, and videographers; now can't decide what to do with such stunning pictures? We have composed a few ways to treasure your unforgettable day in a book full of love and blessings. Here you go:
1. Wedding Photo Books for lifetime memories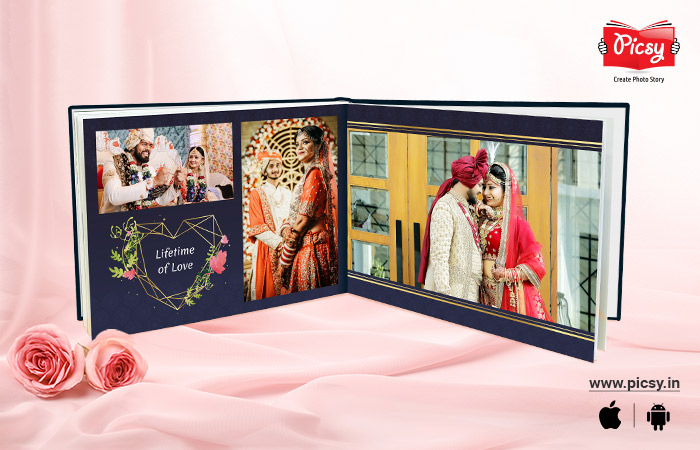 Create a book full of the moments from your D-day and rejoice in the happy memories every time you open it. Photo books are a magical way to make you relive the moments, the ceremonies, the fun, the romance, the relationships, and everything you felt on your special day.
Wedding photo books from Picsy provide you a wide assortment of artistic ideas to showcase your wedding photos.
Here is the easiest and the fastest way to create your wedding book.
Go to the Picsy app > select the wedding photo book category from the various options available > choose the size, finish > tap on next to crop, resize, rearrange, or add your photos to it, and you are done!
Read More : 7 Creative ways to preserve wedding memories
2. Showcase your chemistry with wedding photo prints
Celebrate your love with the photo prints. Preserve your chemistry into these personalized photo prints and rejoice in them forever. Picsy has made it faster and hassle-free for you to imprint your memories with a personalized touch. Its customization option enables you to get your keepsakes aligned with your space décor and color.
3. Wedding Photo Albums to rejoice in wedding fun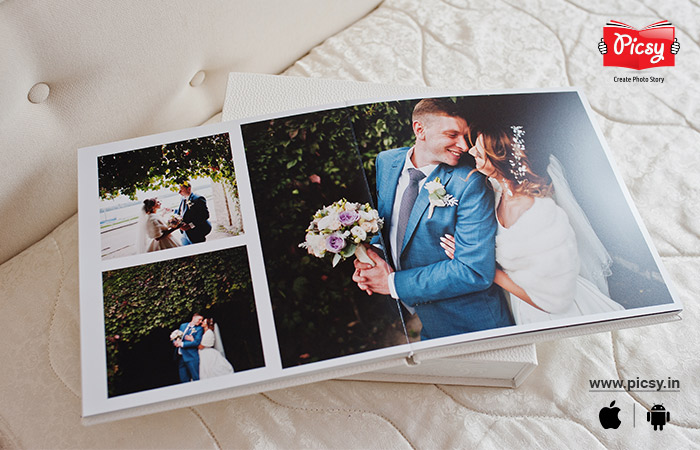 Bring your wedding fun into life with Picsy's comprehensive selection of wedding photo albums. It lets you customize your pictures and narrate your wedding story hassle-free. It also allows you to create your excellent photo book full of blissful moments. It offers a wide selection of customization options for you, including cover, size, finish, style, and rearrangement of the photos.
4. Show off your love with Wedding Canvas Prints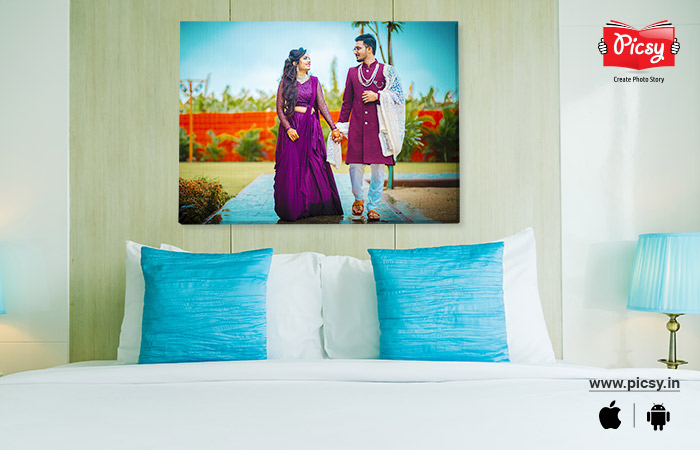 Add a splash of colors to your space with Picsy's wedding canvas prints. Our 12-colored superior quality inks take care of each of your wedding colors and guarantees 100% happiness with its delivery.
Canvas prints are the perfect way to add charm to your photographs. Be it any occasion; canvases can never get old. They are a timeless classic and elegantly beautify your space, even more, when it is personalized. Create your wedding canvas prints with Picsy's extensive range of customization options such as wrap styles, shape, size, crop, filters, and much more.
Read More : 8 creative ideas for timeless wedding canvas print
5. Wedding Photo Calendars for marking your special day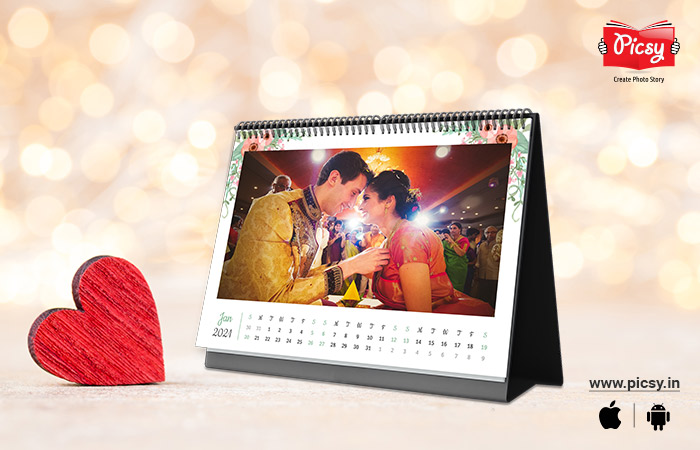 Mark the most special day of your life and capture all your memories forever with our wedding photo calendars. Create a calendar of your love that never expires. Our hardcover customized wedding calendars are full of romantic and soft moments from your D-day.
At Picsy, we let you customize your wedding calendars with options such as size, paper finish, theme, etc. You can also add cute notes on the photographs to add a unique feel to them and then recollect your extraordinary wedding memories every time you walk past them.
All you have to do is pick your favorite picture and let Picsy do the rest. Who thought it'd be that easy. Get your wedding day printed elegantly on our wide assortment of keepsakes, crafted with love. We make sure that the print quality isn't compromised, and we get it delivered to your doorstep over the designated time.
6. Hang Some Durable Acrylic Prints
If you do not want to go traditional with your wedding memories, get some acrylic prints from the house of Picsy, and decorate your space. Built with durable acrylic, all hardware elements that are required for installation are included in the pack. What are you waiting for? Give your lovely event a platform to shine.
Download the picsy app now and freeze your memories like never before.
Ready to hold your memories in hand?